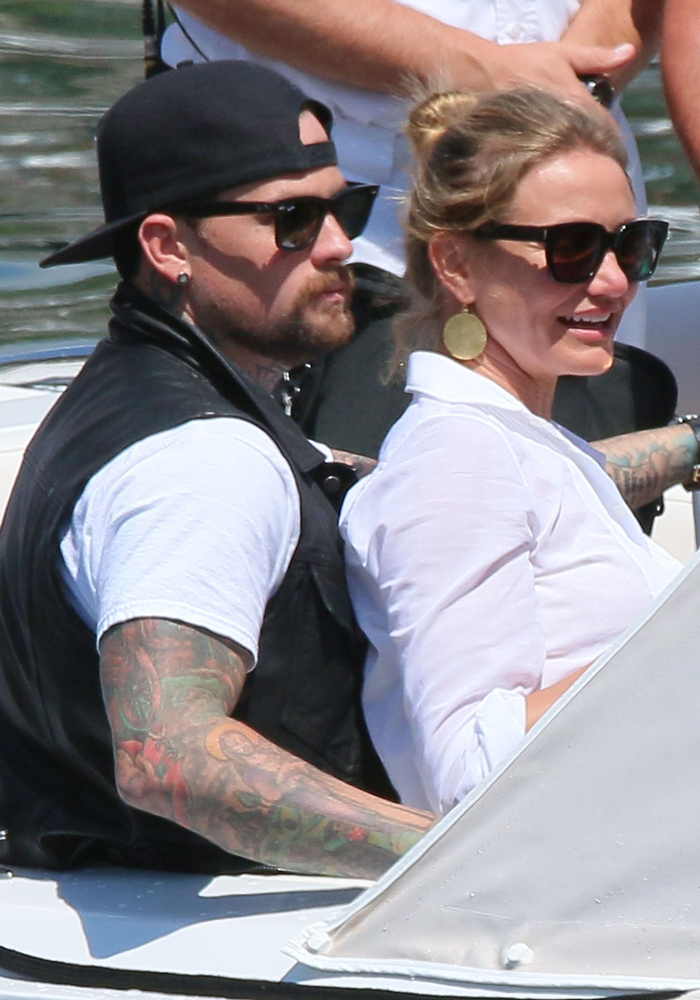 I'm not sure how many people will care about this story since it doesn't involve Cameron Diaz acting rude to fans. You can see the difference in Cameron in these pictures of her with Benji Madden on a yacht in Sardinia. Cameron looks genuinely happy whereas she usually looks smug.
Cami and Benji have been dating since May. He's definitely not her typical boyfriend. Cameron is used to long-term relationships with douchey types — A-Rod, Justin Timberlake, Jared Leto, and Matt Dillon — who probably didn't keep it in their pants. All public accounts say that Benji is the nicest guy ever. His personal style is questionable, and I find these photos hilarious. He's still wearing his black leather vest and backwards baseball cap on a yacht.
The tabloids have already had a field day with this romance. Star said Cami really wanted to get pregnant with Benji, but that was a made-up story. Cami has repeatedly said that she doesn't want kids of her own. People (a publicist's best friend) has a more believable story coming down the pike. They say that Cameron and Benji are talking marriage. The story will be in this week's print issue. Yeah, someone's publicist totally okayed this one:
An unlikely couple? Perhaps. But Cameron Diaz, 41, and Benji Madden sure are lucky in love after finding each other earlier this spring.

And things have gotten serious — fast. "It's early, but they have talked about marriage," says an insider.

While home in Los Angeles, the duo have been nearly inseparable. "Benji spends so much time at Cameron's that it seems he now kind of lives there," says another source. "They look very happy together … Cameron hasn't looked this happy for years."

Last week, the pair took their romance to a new level on a romantic European getaway, sailing along the French and Italian coasts aboard the $633,000-per-week, three-story Lady Britt mega yacht, with friends in tow.
[From People]
What do you think? I think Cameron's personality may benefit from being with a guy who isn't constantly omitting eau de douche vibes. Maybe Benji's nice-guy persona will rub off on her. She was even papped hugging crew members on the yacht. Anything is possible.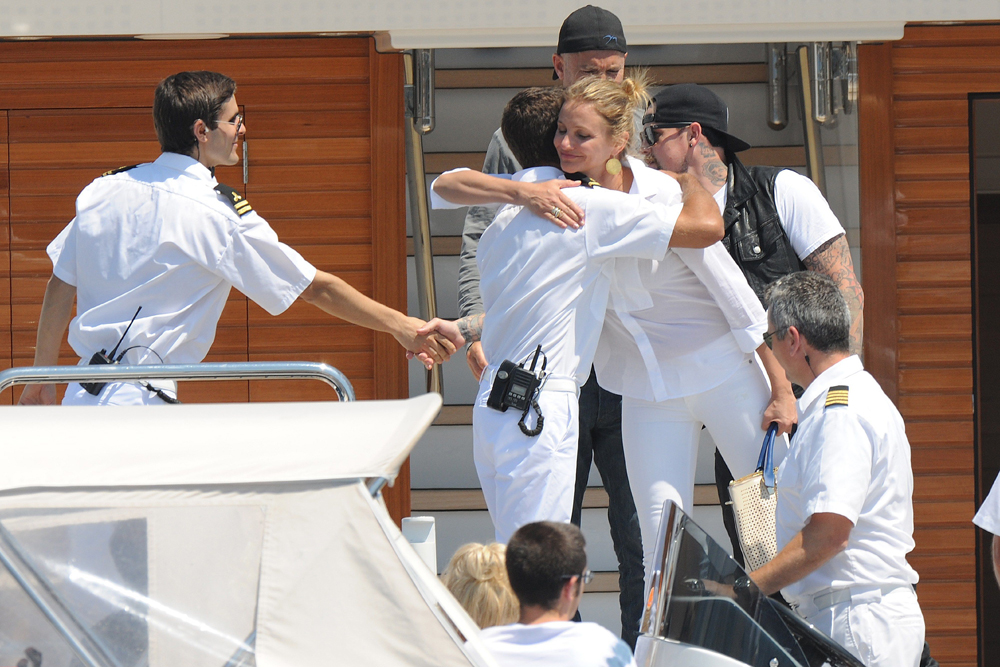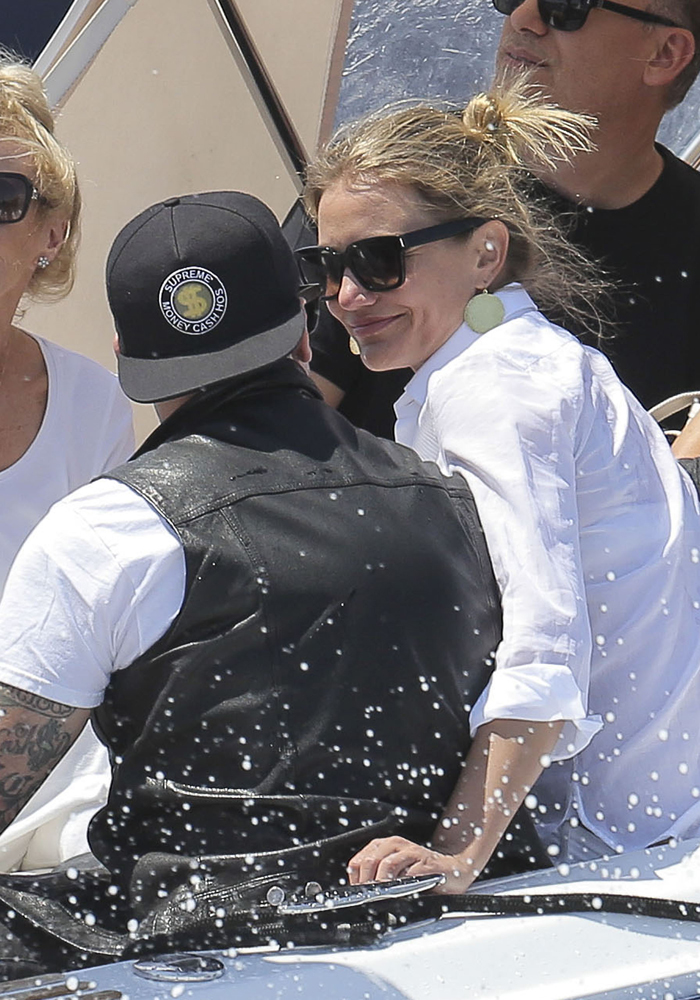 Photos courtesy of Fame/Flynet