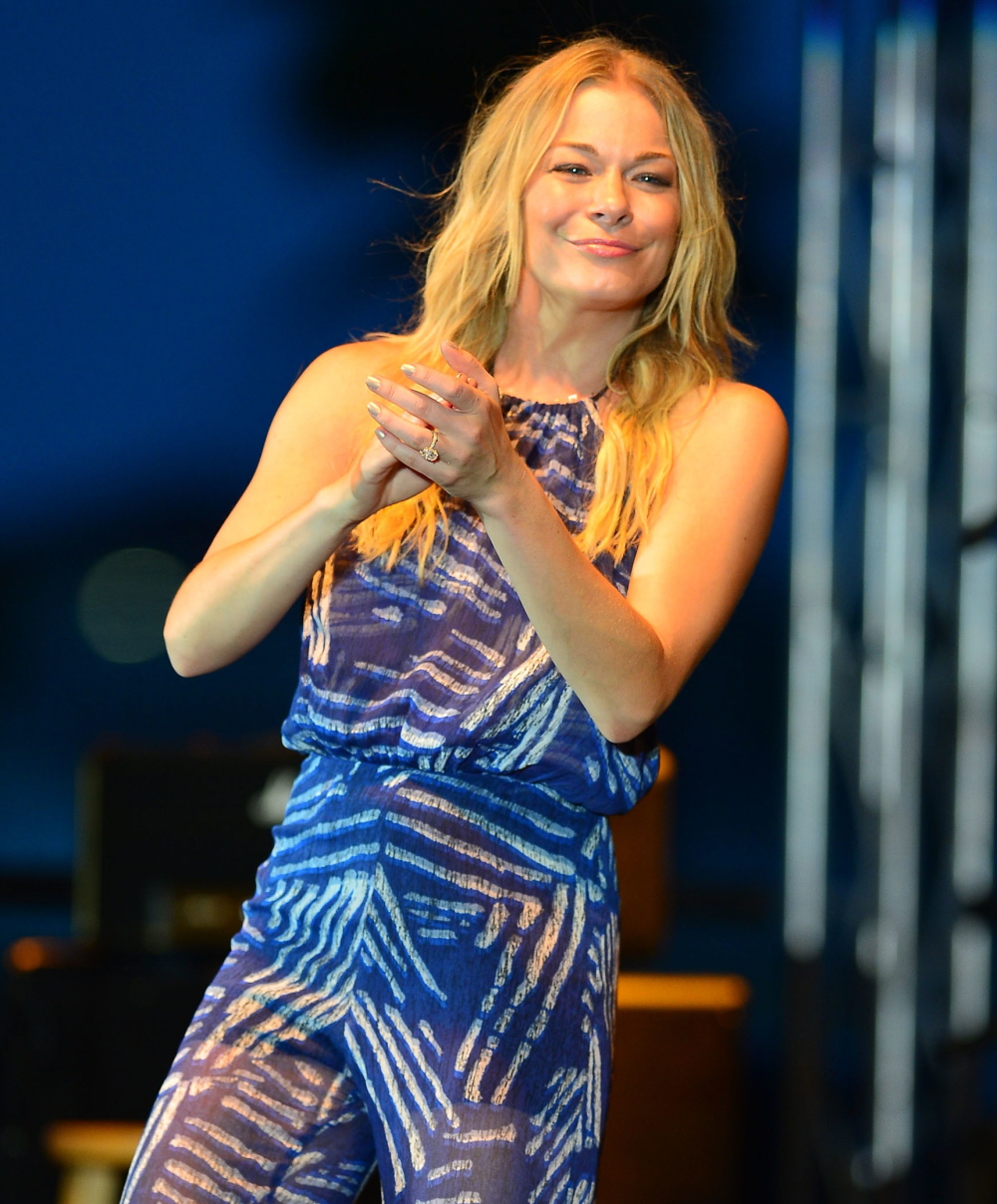 I'm about to give LeAnn Rimes credit for something nice: I kind of think the publicity campaign for the VH1 show has been pretty good. I'm comparing it to LeAnn's publicity tours for other works, like her last major album launch (Spitfire) and her various "We In Love" tours over the years. Just last year, LeAnn oversaturated the market very quickly when she was promoting Spitfire, and the "all about Wewe, all the time" vibe was one of the reasons the album did so miserably. Plus, LeAnn plays the victim about everything – she's the eternal martyr and no one "understands" all of the terrible things she's had to put up with just to be with Eddie. There's been a lot less of all of that during the promotional tour for the VH1 show. It's a sweet relief.
One of the good things about this campaign is that LeAnn and Eddie are spreading out their press over the course of a month. It's not like they're doing all of the major shows and magazines in one week's time. This week, they've got an exclusive interview with People Mag. It would have been okay except that LeAnn is still a delusional martyr.
The photographers are all over LeAnn Rimes and Eddie Cibrian these days – but this time, they've invited them. The tabloid targets have welcomed VH1′s cameras into their Los Angeles house to shoot LeAnn & Eddie, giving the duo a chance to dispel misconceptions about their romance. The country singer and the actor (who most recently starred on TV Land's Hot in Cleveland) married in 2011.

"People are always wanting to make it a story of me being a homewrecker and trying to take someone's kids," Rimes, 31, tells PEOPLE. "They take the love I have for my family and twist it around in some weird, sick way."

Although their series won't feature Cibrian's kids – Mason, 11, and Jake, 7 – from his previous marriage to reality star Brandi Glanville, he says it will show how fiercely devoted he is to his singer wife.

"The biggest global misconception would be that we're not two people who are really in love with each other, that there are ulterior motives to our relationship," says Cibrian, 41. "But people just don't get it. Hopefully people will get a chance to see how we just click."
Lord, I sincerely hope they got more out of LeAnn than just those two sentences. No one should start out a People Mag puff-piece by screeching "I'm not a homewrecker I'm not stealing anybody's kids wawawawahhhh!!" Gurl, chill out.
Here's yet another video of LeAnn & Eddie playing the Newlywed Game, this time for People. I think they may have ruined Salt N Pepa's "Push It" for me. And I always loved that song. Now whenever I hear it, I'll think of Falcor. NOOOoo.
Last thing – this might be the only thing more terrifying that LeAnn's old Vines. BEWARE.
http://t.co/AoLUG329kj #PHHHOTO Love this new selfie app! Come join & follow me lelecib123

— LeAnn Rimes Cibrian (@leannrimes) July 30, 2014
Photos courtesy of WENN, LeAnn's Twitter.