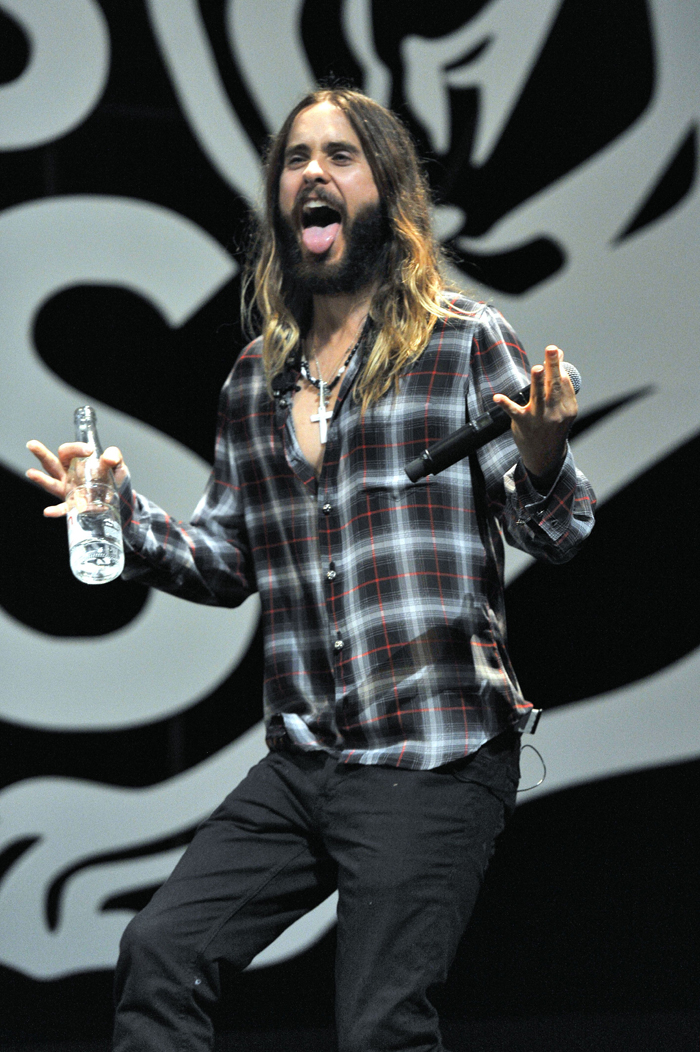 Star magazine went all out this week with a very amusing series called, "I dated an A-lister." Kaiser is covering the stories about Ryan Gosling and Leo DiCaprio, and I'm filling in the blanks with Jared Leto. The same guy who grabbed a stripper's neck during a lap dance for Jared's brother. He has been known to stare into journalists' eyes and describe them as "beautiful" and "they're, like, golden." He probably thinks of sex in a twisted, artsy way. The Star insider says Jared likes to do it in character. He's so method, you know. Check it:
Talk about method acting! A former galpal was dating 42-year-old Jared when he was preparing for the 2004 film Alexander — and even between the sheets, he insisted on staying in character. "I said I was OK with it," she says. "But then when he started speaking in a Macedonian accent, it was hard for me to take him seriously." What's more, she reveals, the Oscar winner insisted that she not use his real name during sex. Laughs Jared's ex," I've never seen anyone more into their work."
[From Star, print edition, August 11, 2014]
If I didn't know so much about Jared's gross, Uncle Terry-loving tendencies, I'd probably think his "method" sex was kinda hot. There are movie characters (perhaps a Marvel one) that I've fantasized about and wouldn't mind bedding. Some of Jared's characters have been suitable for a few moments of imagination. I'm talking about Jordan Catalano, of course. Here's an honest question — do you think Jared ever used his Rayon character in the sack? I bet he did. And I bet it was amazing.
Hey, we never talked about Jared's weird pants and cowboy boots combo at Paris fashion week. Talk about destroying the fantasy.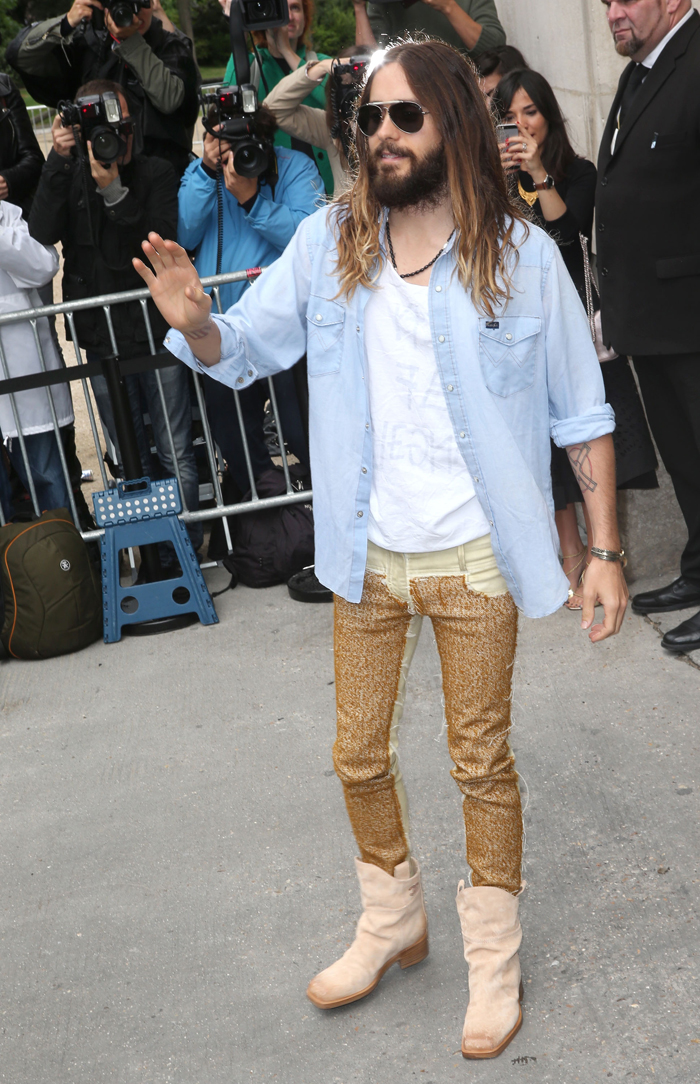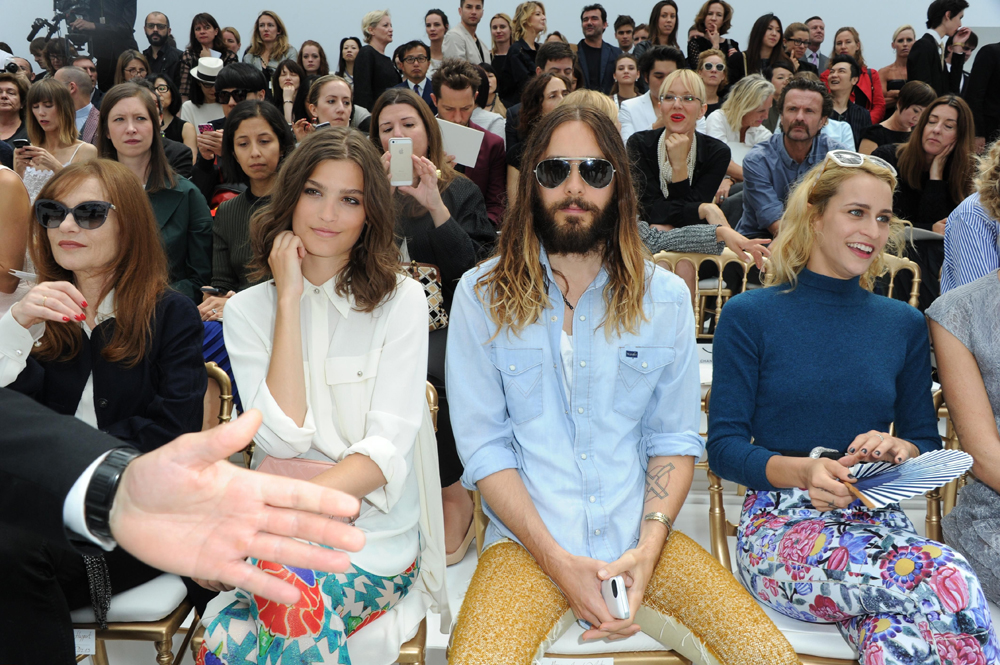 Photos courtesy of Fame/Flynet & WENN