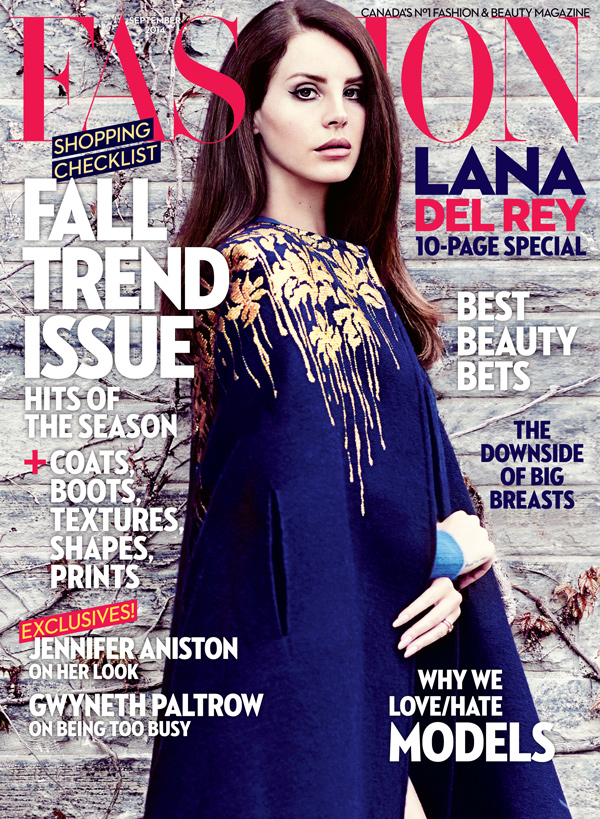 Lana Del Rey covers Fashion magazine. The clothes in this shoot are meh, and you can see the photos here. It's just one more moody Lana editorial, but that's the Lana image. Have you seen her new Ultraviolence video yet? She plays a bride without a groom, and the vid is heavily stylized like everything she does. Lana has been dating the vid's director, Francesco Carrozzini. Poor Barrie O'Neill thought Lana only broke up with him to promote her album, but I think she's with Francesco full time now.
In this interview, Lana talks about Barrie and why they broke up after three years together. She admits that they are both "unwell." She says it was a rewarding relationship (especially since she cribbed her "Pepsi Cola" lyrics from their bedroom time). Lana still sounds pretty depressed, but I sense a light at the end of the fabricated tunnel. Here are some excerpts:
On the future: "I would love to find someone I could share my life with and be married to. I would love children, too. Hopefully they're not as bad as I am."

Her sudden split with Barrie James O'Neill: "It's been a tenuous and tumultuous three years. It was very rewarding, but very difficult. Trying to get consistency and normality within the dynamic of that relationship has been impossible. He's unwell and I'm unwell in some ways, and psychologically we've been through a lot together."

More on criticm: "I've seen so many ups and downs in my life already. I do think I may have made peace with some of it, but hoping that people don't misunderstand the message of Ultraviolence is an impossible hope. Heavy criticism is freeing because it leaves no route other than to be entirely yourself. There's actually less pressure [this way] because you're left to your own devices."
[From Fashion]
Lana's coping better with criticism if these words are to be believed. Sometimes I wonder if Lana Del Rey even knows who she is. Is she still Lizzie Grant? Who knows. I think Lana has climbed so deep into her current identity that she can't even remember who she is, other than apathy personified.
One more thing: James Franco wants us to think he's Lana's new BFF and possible love interest. He's been plastering her photo all over his Instagram. Lana attended last week's NYC screening of Child of God (Franco's take on the Cormac McCarthy novel). I bet she ends up writing some music for his upcoming butchering of The Sound and the Fury. They're SO not dating, but I wish they were. Lana and James would make the most pretentious couple ever.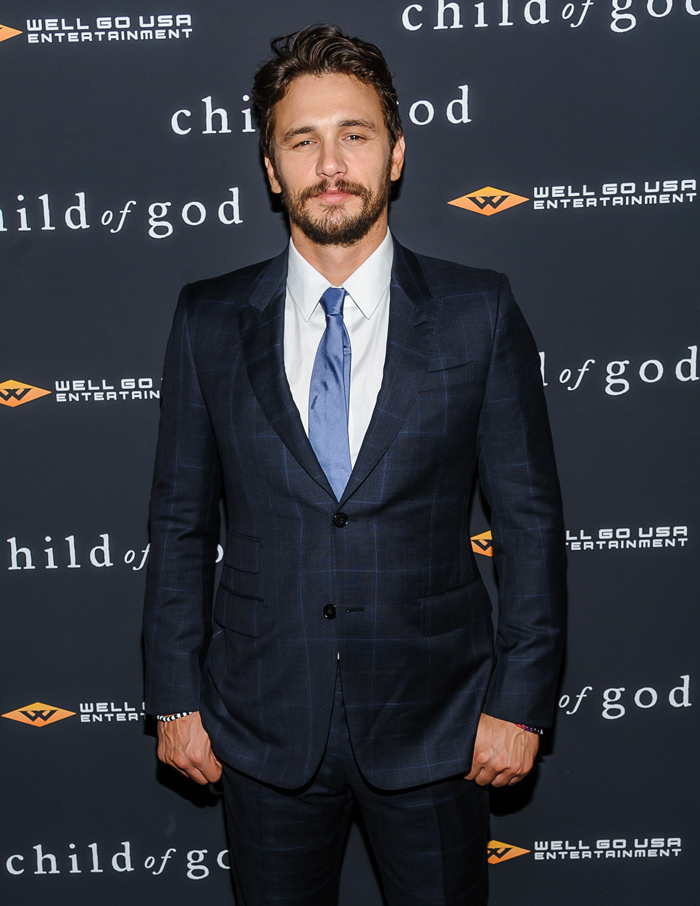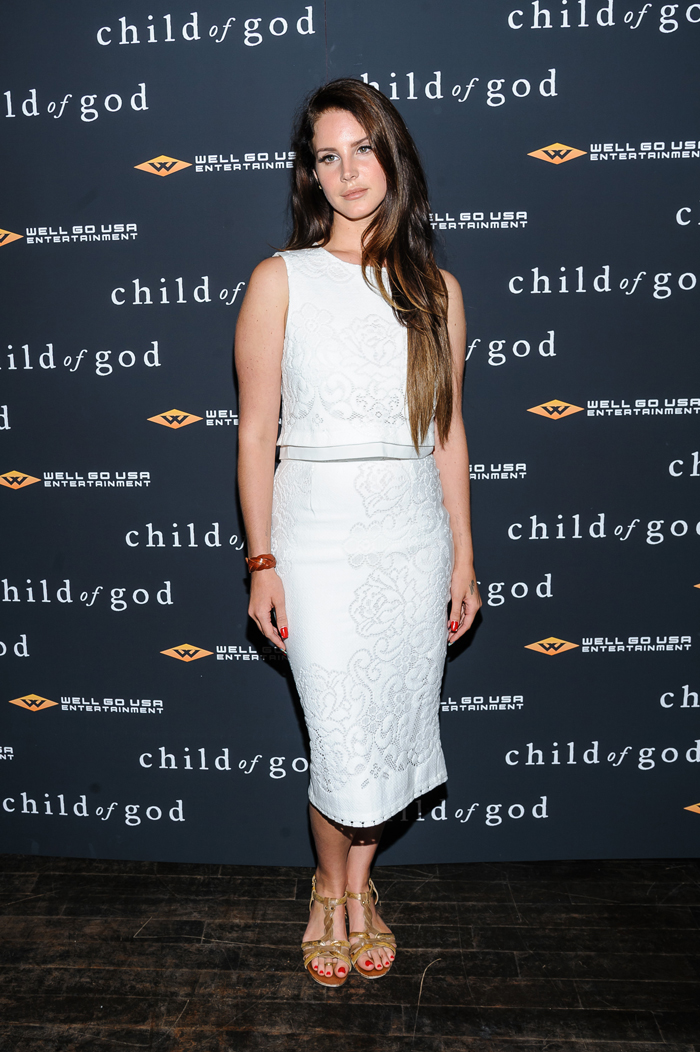 Photos courtesy of Fashion mag, James Franco on Instagram & WENN