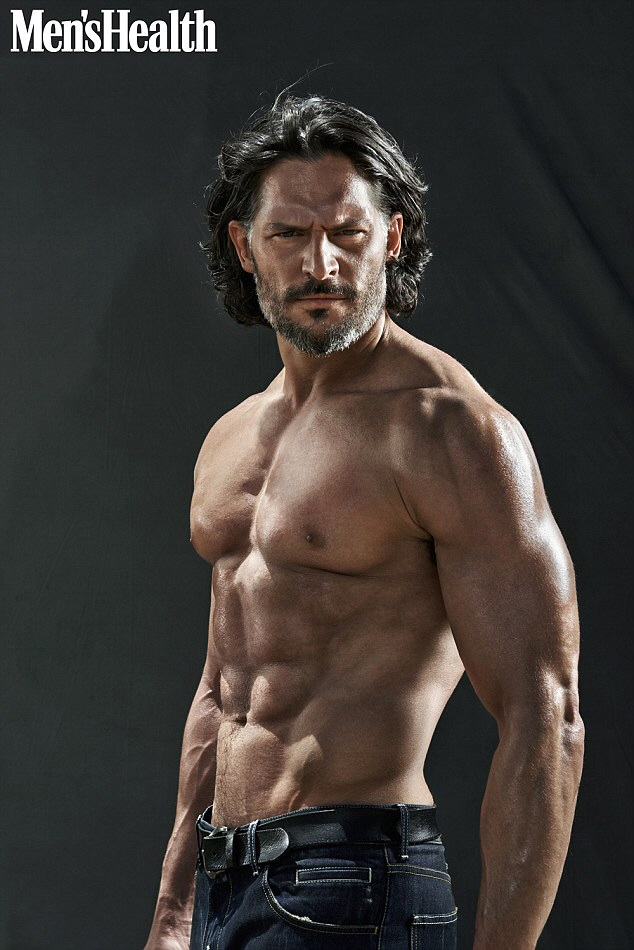 Joe Manganiello covers the September issue of Men's Health Mag. It's his fourth cover in as many years – they must love him over at that magazine. Except maybe not, because I really don't think these photos are very good, and I also hated his last cover shoot with the magazine, where he looked really 'roidy. I think I just have to face the fact that I'm never really going to be into him. He's just not my type. I don't mind a big guy at all, but I prefer tall and lanky body types, not this. Anyway, Joe talked to the magazine about his body (of course) and how he's a "unicorn" in the land of the out-of-shape, airbrushed Hollywood actor.
On airbrushed, unhealthy actors: "A lot of the actors who are on the cover of lifestyle magazines look like they've had their waistline airbrushed or they're wearing winter clothes or whatever… I see them and think, 'That guy doesn't work out, I know that guy and he smokes two packs of cigarettes a day and is a complete drunk on the weekends. Now he's putting out an illusion on the cover of a glossy magazine.' It's absurd to me. I'm athletic and I'm healthy. I'm like a unicorn in the world of actors."

He works out all the time: "I didn't just train after work. I hit the gym like an animal. I pushed myself to the point where people around me were borderline frightened."

Working on Magic Mike: "When you're shirtless every day there's no let up. So we spent a fortnight doing thousands of push-ups, thousands of curls, thousands of lat raises. We basically spent every day working out for two weeks in a row."

He loves Arnold Schwarzenegger: "Arnold has built an empire and he didn't build it by being lazy. I thought I was always busy, say an eight out of 10. He made me realize I was really busy at a two. Hang out with Arnold and you really find out what busy at an eight is."
[From Men's Health via Contact Music & the Belfast Telegraph]
I think declaring yourself to be a "unicorn" in any field is probably asking for trouble. But maybe my self-awareness makes me a unicorn in the blogging world. Anyway, I believe that Joe is really into Arnold Schwarzenegger and that's the kind of career he'd probably like for himself. I just don't think it's going to happen for Joe. U MAD?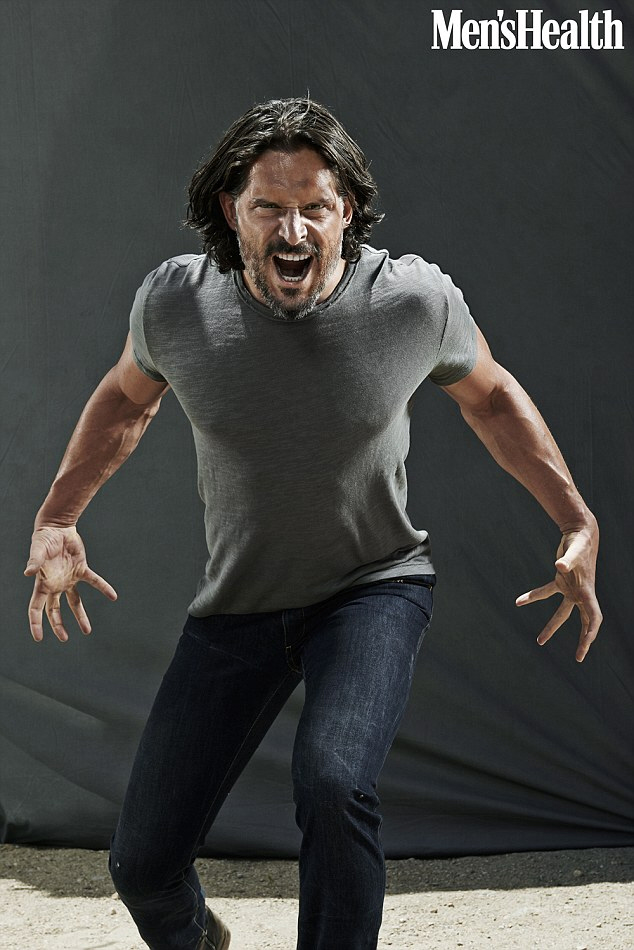 Photos courtesy of Fame/Flynet and Men's Health.