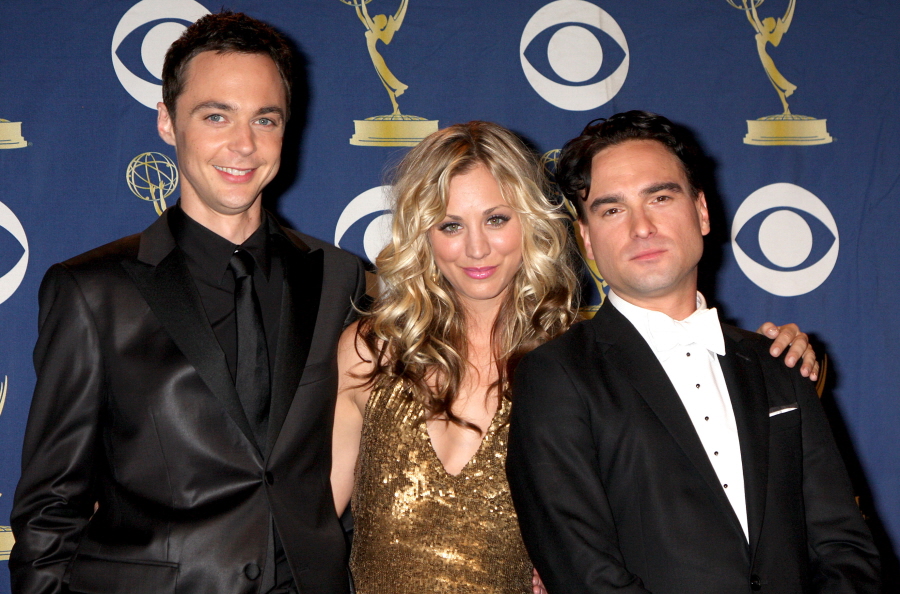 The era of huge paychecks for network TV actors is kind of over. The most famous people on the most respected TV shows these days are the actors working on cable shows (Mad Men, Breaking Bad) or premium cable shows (Game of Thrones, Masters of Sex) and they really aren't making the BIG money. Don't get me wrong, I'm sure Jon Hamm picks up a nice paycheck for Mad Men, but he's not making Friends-type money. If you're involved with network TV these days and you're making millions, you're probably a Jerry Bruckheimer-type producer or you're part of one of the singing competition shows. Actors just aren't making that much on network these days. But the cast of The Big Bang Theory will beg to differ. They've been renegotiating their contracts for months now, and yesterday, the three leads got some great news:
CBS' The Big Bang Theory is a big step closer to making the new Aug. 6 production start date for Season 8 — I've learned that stars Jim Parsons, Johnny Galecki and Kaley Cuoco have agreed to new three-year contracts. The deals for Parsons, Galecki and Cuoco came after marathon negotiations between Big Bang producer Warner Bros TV and reps for the actors over the weekend, with Parsons' pact closing first on Sunday, followed by the Galecki and Cuoco under "most favored nations" terms, ensuring the trio have financial parity with each other. WBTV declined comment and reps for Parsons, Galecki and Cuoco could not be reached for comment, but I hear the trio are in the long-rumored Friends salary territory, scoring paychecks of $1 million per episode for the 72 episodes the show is slated to produce in Seasons 8-10. What's more, I hear the door has been left open to a potential 11th season.

I also hear that the deals go well beyond per-episode fees and also include larger pieces of the show, signing bonuses, production deals and advances towards the back-end — perks associated with talent deals on shows as big as Big Bang. In addition to tripling their most recent salaries of $350,000 an episode, I hear Parsons, Galecki and Cuoco also quadrupled their previous ownership on the show, which has gone up from 0.25 to more than a point. I hear Parsons' pact includes a production deal that spans TV and features and possibly theater, with Galecki and Cuoco also getting producing arrangements. Galecki produced a comedy project for WBTV last season, No Place Like Home, which went to pilot at Fox.

All in, I hear Parsons, Galecki and Cuoco are poised to make at least $90 million each over the lives of the deals, with some observers noting that the total could conceivably rise towards $100 million if Big Bang continues to be as strong in syndication and auxiliary markets. With the big payday for Parsons, Galecki and Cuoco and the windfall for top profit participants, WBTV still is expected to clear $1 billion in profits, with some projecting that Big Bang could contribute to Time Warner's bottom line twice that over its lifespan.
While I don't watch Big Bang and I have no real interest in most of these people (I have some vague affection for Jim Parsons as a person), I'm kind of happy for them. I'm glad they went the Friends route and Jim, Kaley and Johnny seemed to communicate with each other and negotiate together to get the best deal for everybody. And if they get $90 million (EACH) over the next three years… so be it. I'm happy to see a return to high-paid network talent. But I guess I'm in a minority – I think it's better to have a moderately good scripted comedy or drama in primetime rather than another stupid singing/dancing/talent competition show. And hey, if they weren't getting this money, it would probably just go to Chuck Lorre. Who sucks. Better to give it to Kaley and her Tennis K-Fed.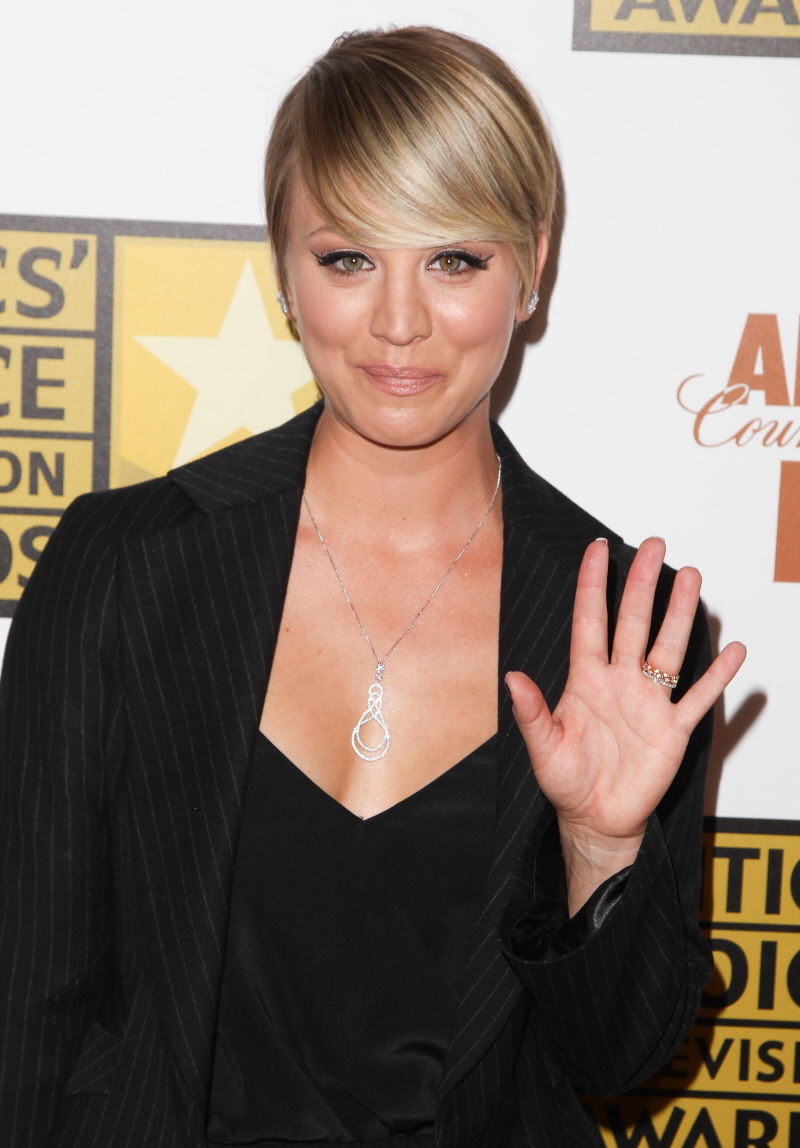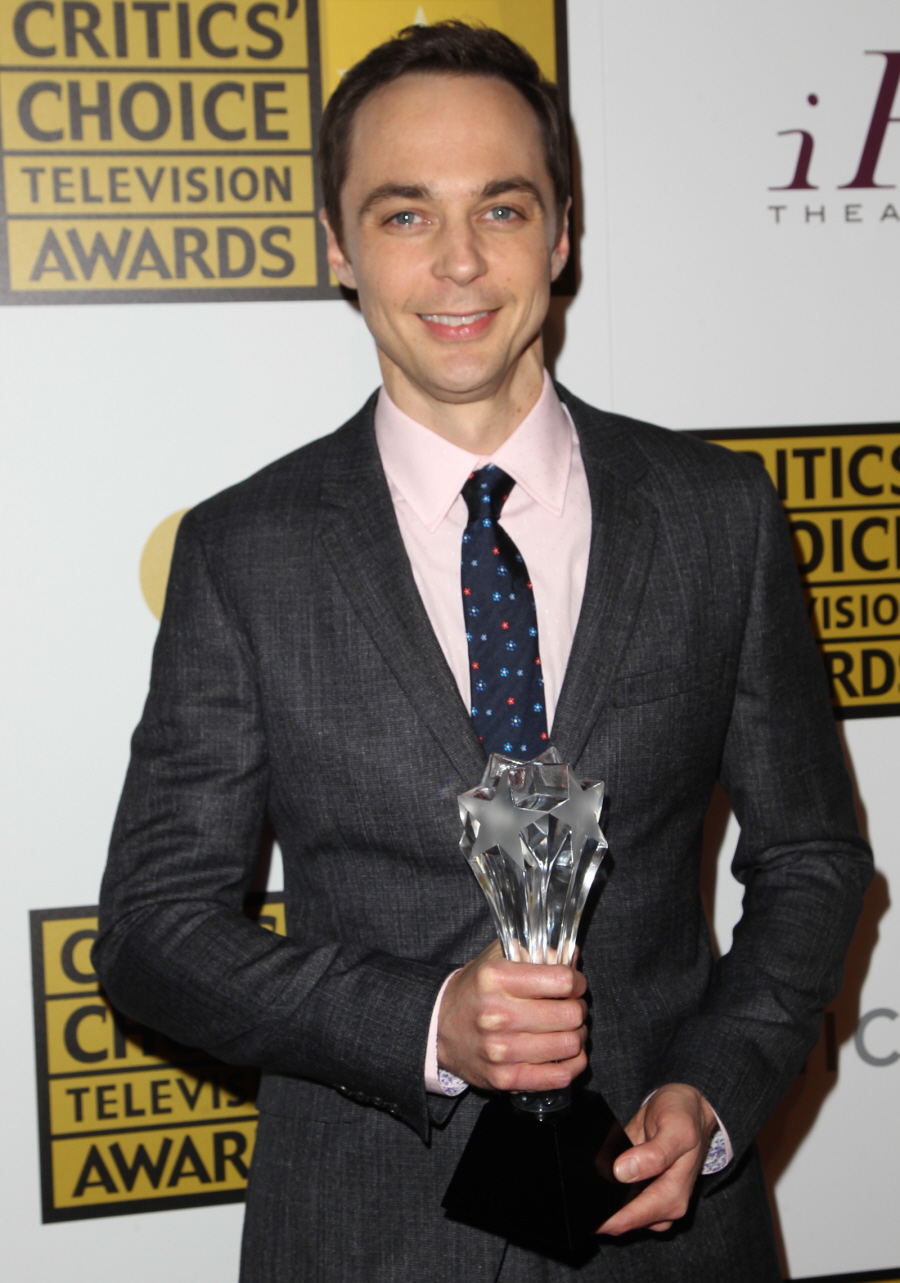 Photos courtesy of WENN.