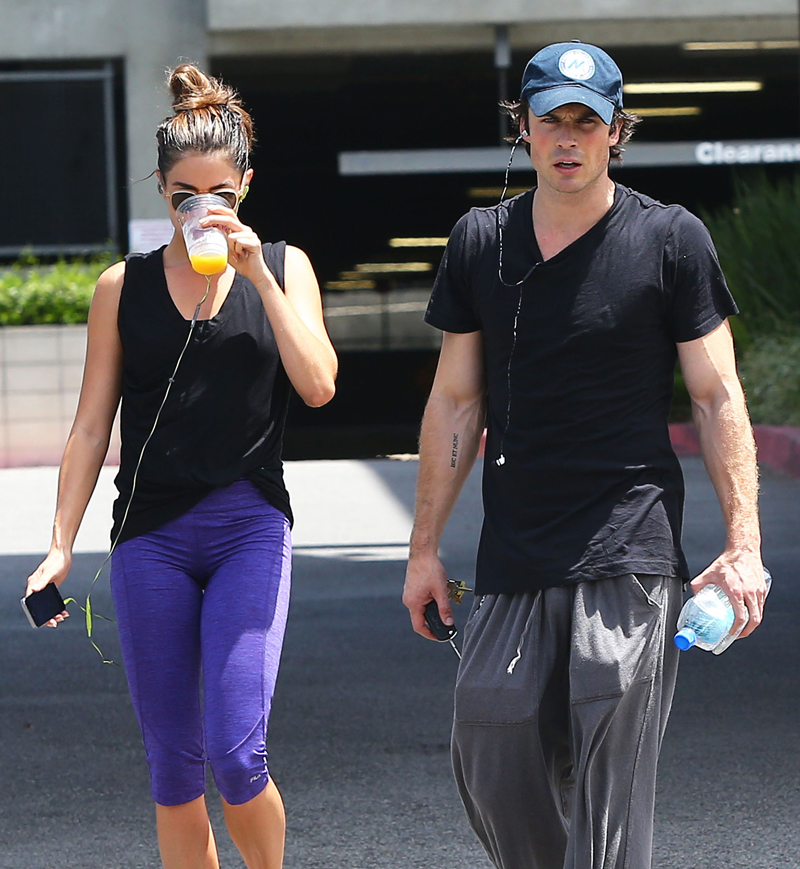 Here are some photos of Nikki Reed and Ian Somerhalder's parachute pants leaving the gym last week. They've been an official couple for a few weeks. It's still brand new. All flowers and butterflies and hilarious running photos that I overanalyzed to death. The couple has quickly taken their relationship to the next level … by adopting a horse.
A horse. Neither a kitten nor a dog. A horse. Ian Instagrammed his new sweetie with this caption: "Proud new dad… What amazing creatures they are. Wow. His name is Eagle. Thank you @iamnikkireed for snapping this special moment, with our big baby boy." Look at how much Ian loves this horse already.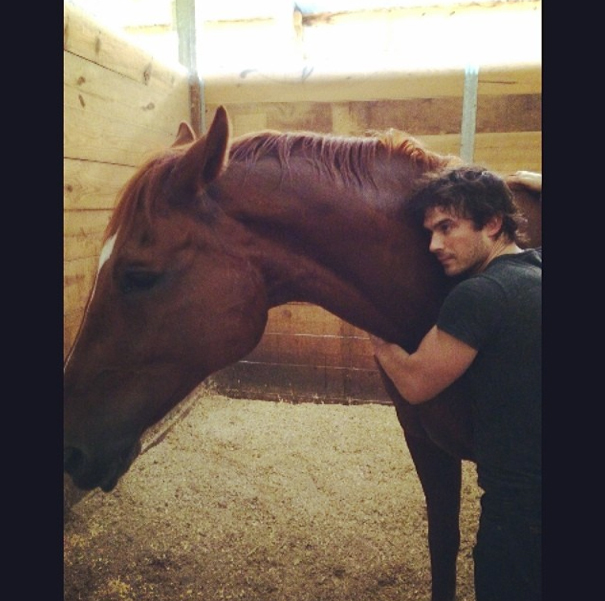 A nice photo, but it could have used a bit more pizazz. Remember that time Annie Leibovitz photographed Daniel Radcliffe to promote Equus? Daniel graced the pages of Vogue by farting light on a befuddled horse. Ian should have copied that pose. Then we'd really be talking.
We should be happy for Nikki and Ian, right? It seems a little early to adopt a living being together. Maybe they made arrangements in case their relationship doesn't work out. Nikki just got divorced, you know?
Here's a catty question: Do you think Ian will ride the horse alongside Nikki while she runs? Because I bet she could keep up with a horse. I ask because Ian hasn't been papped running with Nikki since their coupley debut. She's been running alone to the gym, and he drives there to meet her. That is not a good sign for the future! (I'm not saying he has to run. I'm being obnoxious.) I could give the guy some pointers on how to find some solid, 1/2 running shoes, but he's not into it. Oh well.
P.S. Ian and Nina Dobrev ran into each other at Comic Con last week (I included a photo in the gallery). Don't worry, he still did PDA with Nikki all night long.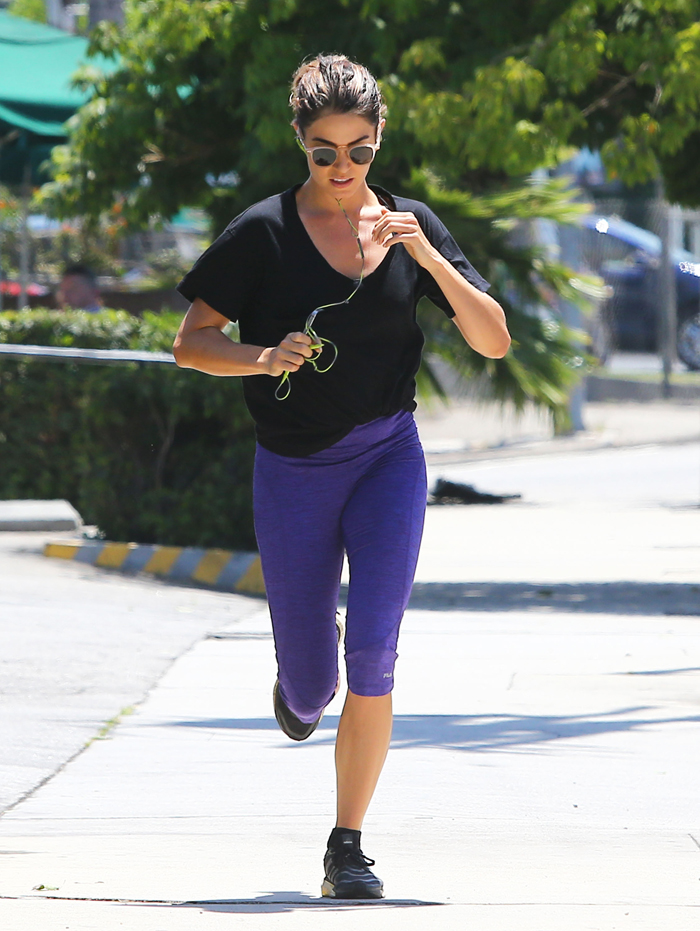 Photos courtesy of Fame/Flynet, Pacific Coast News & Ian Somerhalder on Instagram