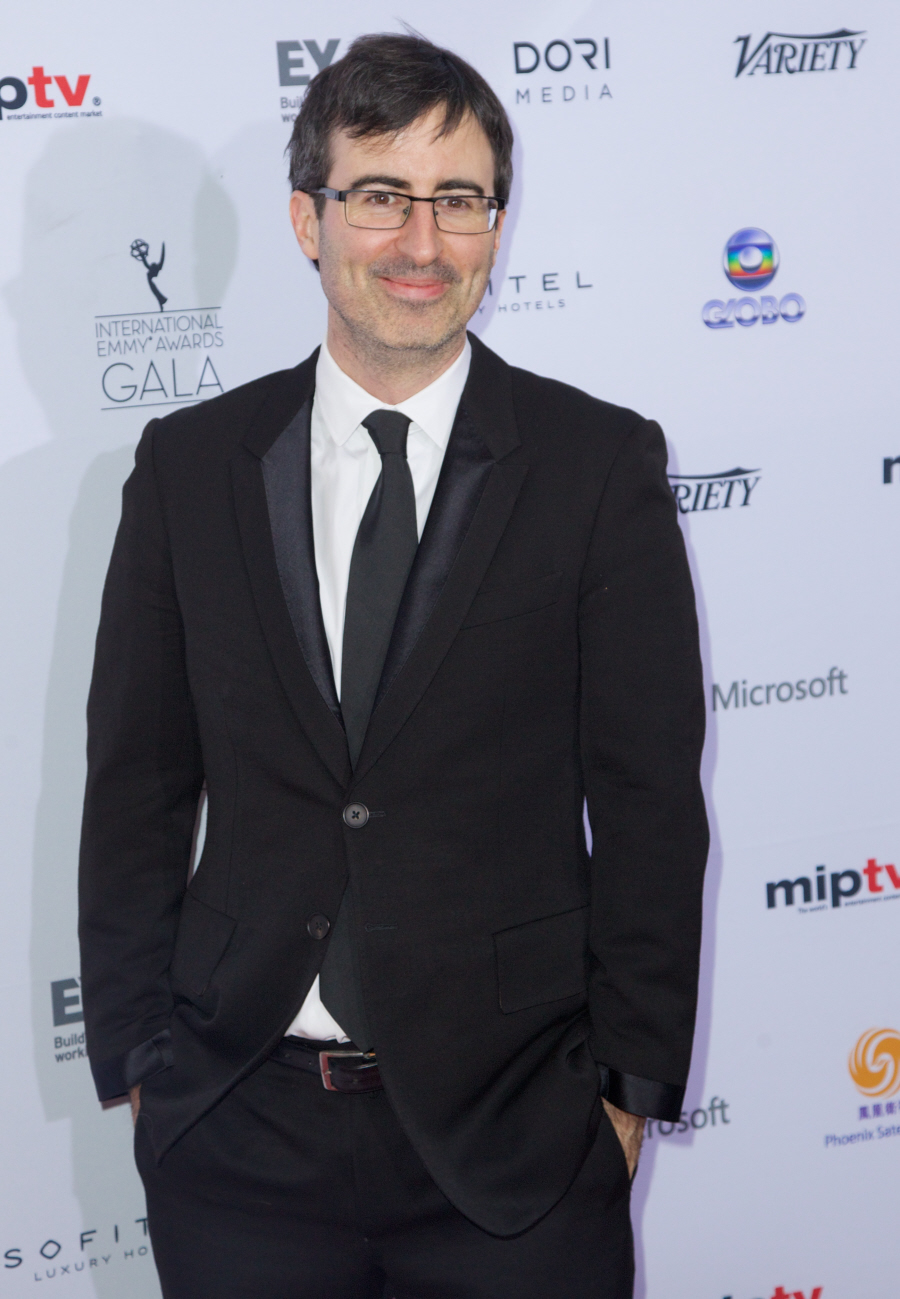 There are very few people I love more than John Oliver. I watched the first five episodes of his HBO show Last Week Tonight, but once I canceled HBO, I've had to make do with watching clips of his show online. A lot of people thought his HBO show was just going to be a budget version of The Daily Show, which was Oliver's home for eight years, but I think Oliver has successfully played around with the format and created his own special brand of lunacy/hilarity. Like Jon Stewart, Oliver can take down an entire industry in under seven minutes. He's already taken down advertisements-embedded-in-news stories, the death penalty, FIFA, Dr. Oz and GM. (If you'd like to watch some free clips of his show, go here.) If anything, I think Oliver goes after bigger targets more successfully because he's on HBO and HBO doesn't give a sh-t who they piss off. That's basically what Oliver confirmed in a new Q&A with Cosmo:
Stylish Cosmopolitan editor Joanna Coles observed on Tuesday that John Oliver, the one-time tousled former "Daily Show" correspondent, has "had a bit of a makeover" since jumping to HBO.

"They suggested I get a haircut. But there's so much more to be done," British comic Oliver lamented at a Q&A with Coles at Hearst Tower. "I have cosmetically erratic teeth."

Oliver said that the comedic takedowns on his new series, "Last Week Tonight" — including his scathing exposé on FIFA before the World Cup — have resulted in endless phone calls with the network's lawyer.

"He's like 'Charlie's Angels,' but really depressed," Oliver said of the attorney assigned to his show. "He's a guy on speakerphone who is always warning us. They're more nervous if we're dealing with someone like FIFA who enjoys being in court."

But, "Consequently we were right, so FIFA can go [bleep] themselves," Oliver added.

The news maven revealed his morning media diet consists of, "the BBC Web site. I check the Liverpool scores."

He also had some advice of his own for Coles' magazine, which tackles issues like equality in the workplace as well as regular features on relationships and sex.

"I have a Cosmo sex position," he offered. "It's called, 'The Apologetic.' It's part fetal and basically involves a handshake."
If you couldn't tell from those quotes, John Oliver has a really beautiful, dry English humor. But one of my favorite details about him is that he married an American girl, an Iraq War veteran, and he became an American citizen.
Cosmo also sent us this video of Oliver doing word association. I laughed so many times. "I hung on to my virginity like it was a precious jewel… and I was wrong about that."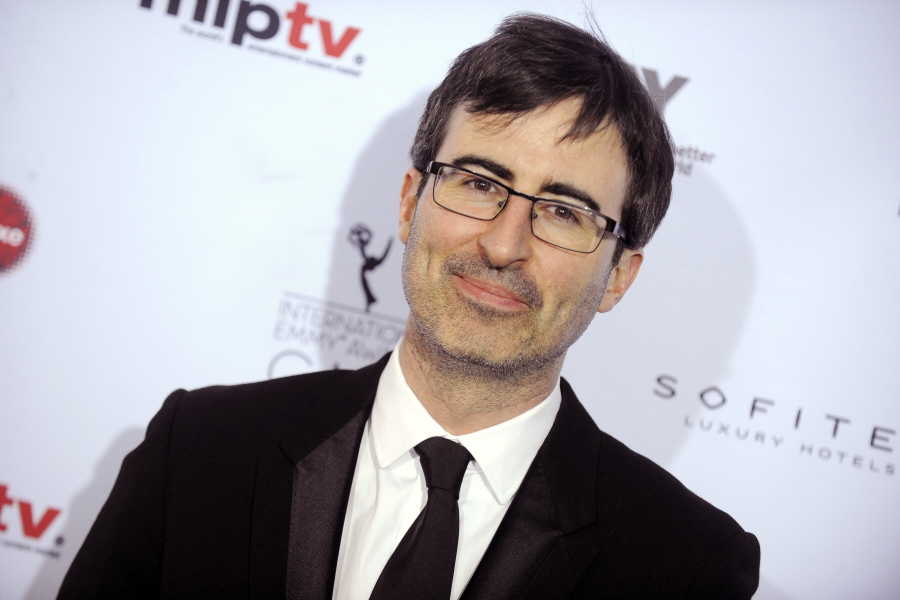 Photos courtesy of WENN.