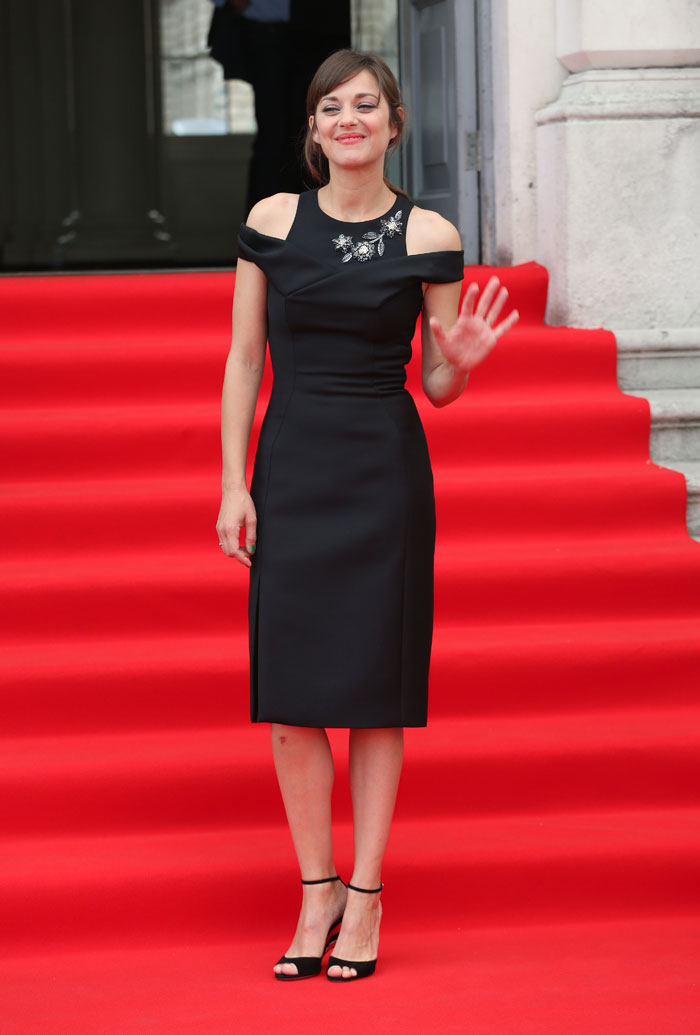 These are photos of Marion Cotillard at the London premiere of Two Days, One Night. The movie has been described by The Guardian as a "Belgian western" where Marion plays the "cowgirl." It sounds inventive and interesting.
Marion is wearing Dior as always. This dress is very elegant and flattering to Marion. The runway version of the dress is a bit more funky and fun with some ruched stitching on one side of the skirt. Dior has lacked a certain spark since the departure of John Paul Gaultier although Marion doesn't feel that way. She told Stylist magazine (via Contact Music) that creative director Raf Simons "reinvents his world all the time." Marion always says, "The way he mixes his very modern vision of clothes and the Dior house is really, really impressive."
Marion also told Stylist that she doesn't focus on her looks at all. She doesn't think being attractive is very interesting: "I'm never really aware because I'm not very interested in it. I don't need it. Sometimes people I work with read blogs, so I see the occasional thing about myself." She then added, "It makes me laugh because either way you can't change anything. It's not the end of the world if you look like sh-t!"
Her attitude on looks is so laid back. Maybe she's also talking about fashion and not just about beauty. Like, it's not the end of the world to wear one bad dress on the red carpet. Just own it and move on to the next ensemble. Marion has a very natural beauty, and I appreciate that she hasn't Botoxed herself like crazy. At the same time, Marion has to know that her stunning looks are a big reason why she's a successful actress and fashion girl. Of course she probably Googles herself too. You assume that all celebrities have done it at least once.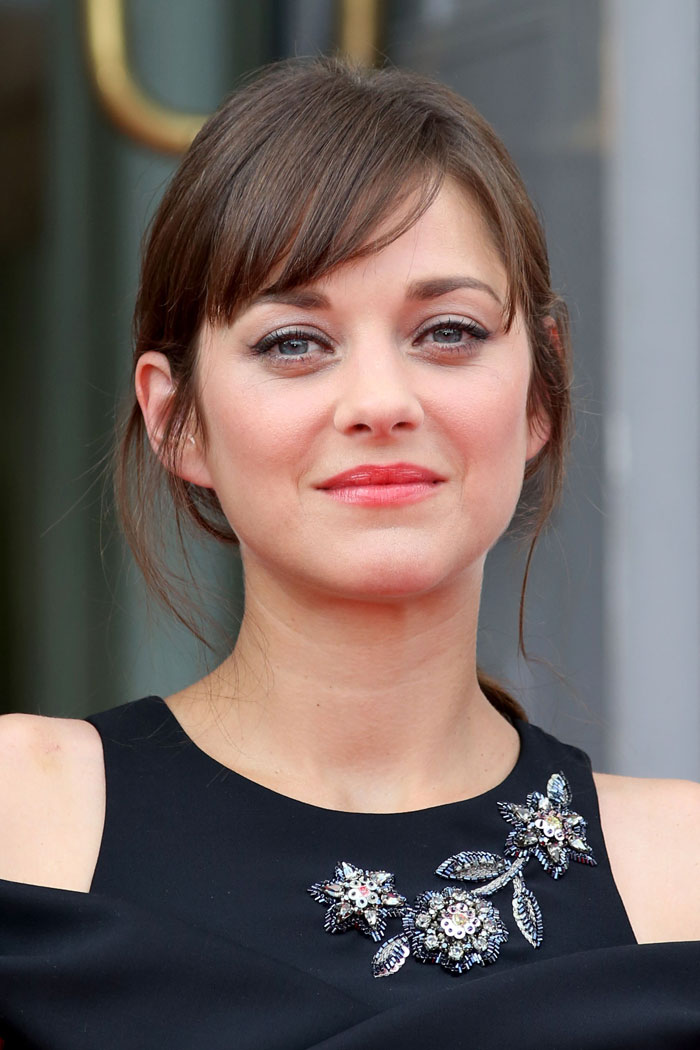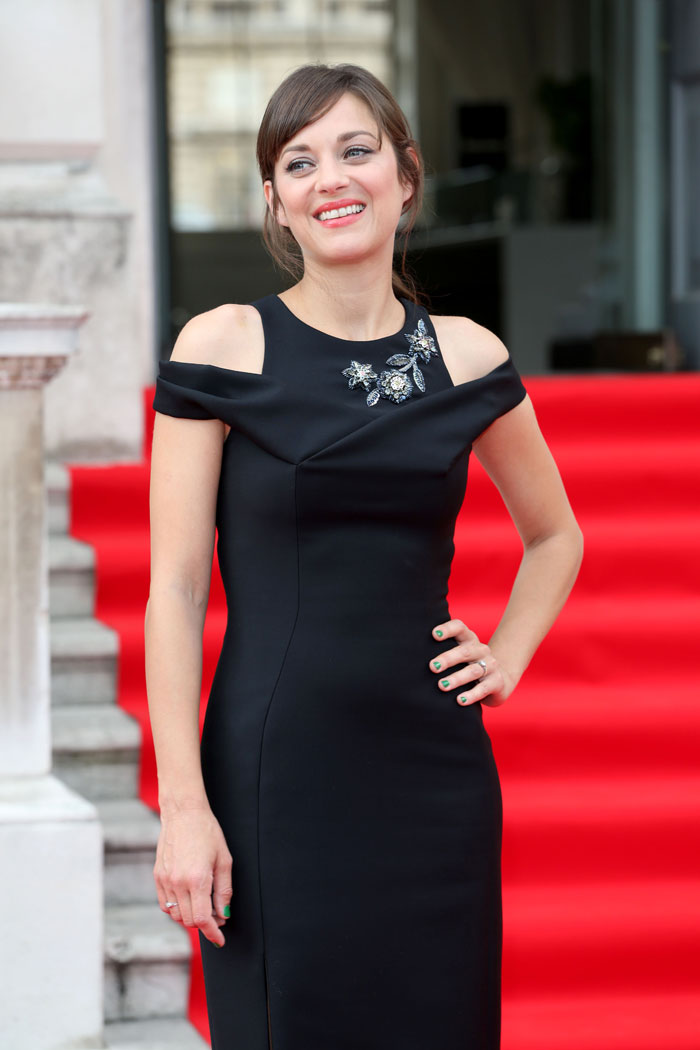 Photos courtesy of WENN