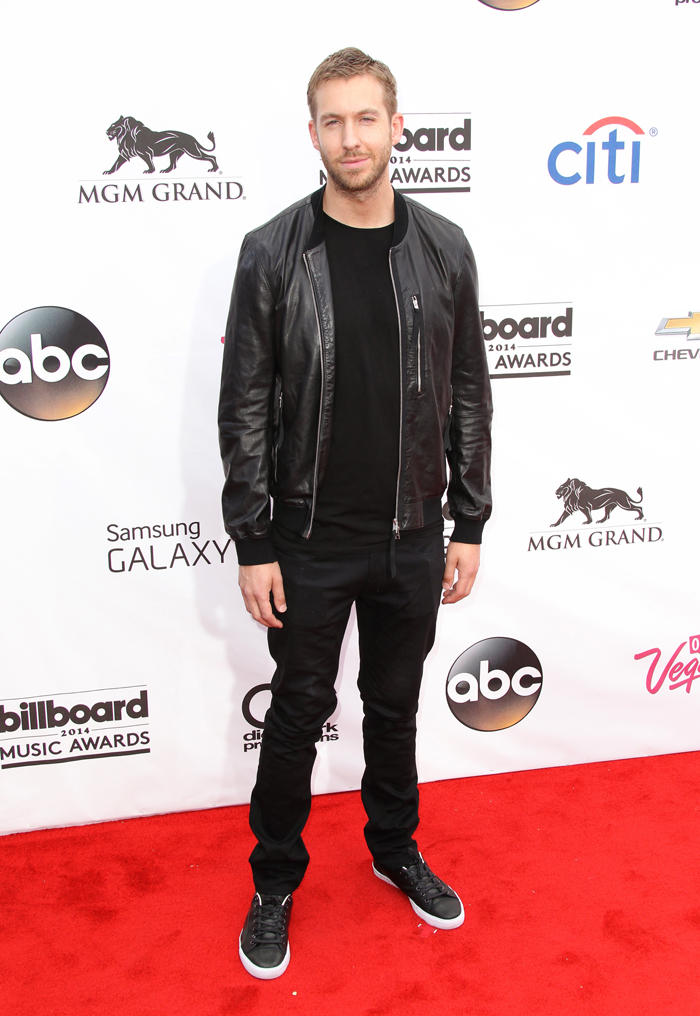 Rita Ora and Scottish DJ/producer Calvin Harris broke up a few months ago. Calvin made the annoucement on Twitter and sounded classy about it: "She is a beautiful, talented woman & I wish her all the best." See? Nice.
The peace didn't last long. We heard that Rita's second album was jeopardized by Calvin. He wrote over half the songs with her and then took them all back in July. Her album was supposed to come out in September but probably won't. People have speculated that Rita cheated on Calvin, possibly even with Justin Bieber. Whatever happened must have been pretty bad. Calvin's vindictiveness has come out to play again. He blocked Rita at the last minute from performing at the Teen Choice awards. Calvin refused to let her sing their song, "I Will Never Let You Down." She's really upset about dropping out, so she sent a source straight towards the Daily Mail:
They seemed to have ended their year-long relationship on good terms back in June, with Calvin Harris posting a touching tweet about his split with famous girlfriend Rita Ora. But the ramifications of the famous couple's breakup are still ongoing and looks like the situation has now turned frosty.

An insider tells the MailOnline exclusively Ora was forced to pull out of her performance at Sunday's Teen Choice Awards after Harris refused to allow her to perform their song I Will Never Let You Down.

Harris wrote and produced the track which appears on Ora's second studio album which is scheduled for release in September. The source described Rita as "heartbroken" and "devastated" at Harris's decision to pull the plug at the last minute, just two days before her performance at the popular show.

Rubbing salt into the wound, the song penned by the star's former beau is a love song, which as the title suggests, is about never letting someone down.

Ora, of course, feels very let down as the insider told MailOnline: "She had spent a considerable amount of time and energy preparing for her now cancelled performance of the song and is devastated to let her fans down in this way.

"It is surprising that he has made such a poor choice. This cruel move by bitter Calvin has impacted not only the Teen Choice Award production but the teenage fans expecting to see her perform. He's let the teens down."

The producer, it appears, has been calling the shots when it comes to their break up, even ensuring he was the first to announce their split.
[From Daily Mail]
I'm not a huge fan of Rita's music, but this seems needlessly cruel on behalf of Calvin. If two entertainers decide to work together and date each other, then they should also agree to act like adults if the relationship ends. This vindictive behavior makes Calvin look bad.
Calvin's been brooding over the situation. He vague tweeted some of his own "Summer" lyrics on Saturday.
You act so innocent now…but you lied so soon 😔

— Calvin Harris (@CalvinHarris) August 9, 2014
Oh, the shade is so cryptic! There's a lot of bad blood in this split. I don't see what Calvin gains from refusing Rita the right to perform a song they recorded together.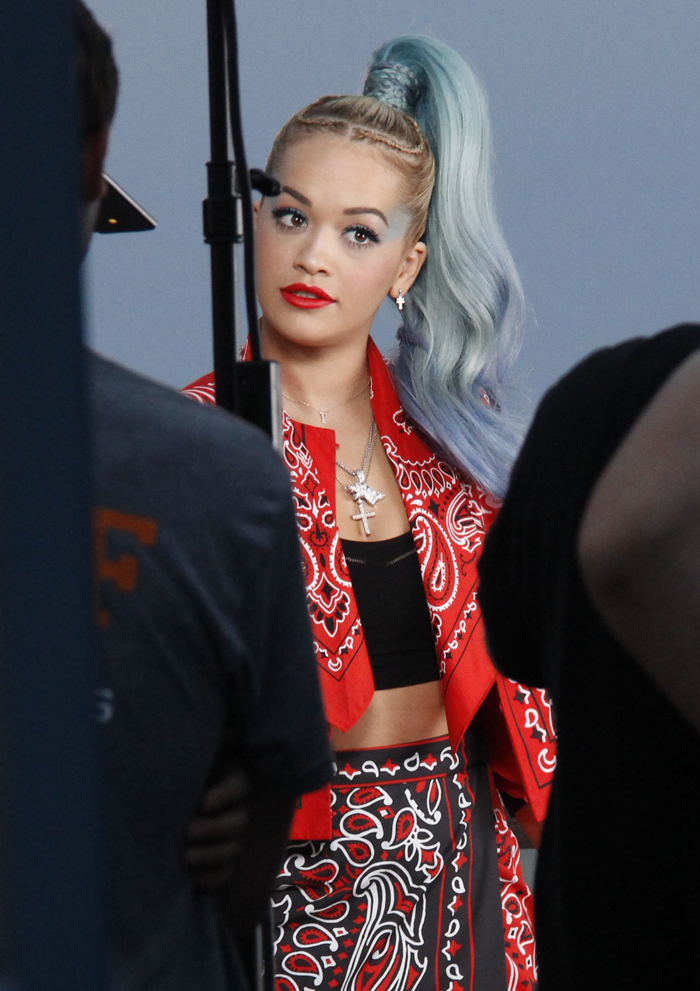 Photos courtesy of WENN