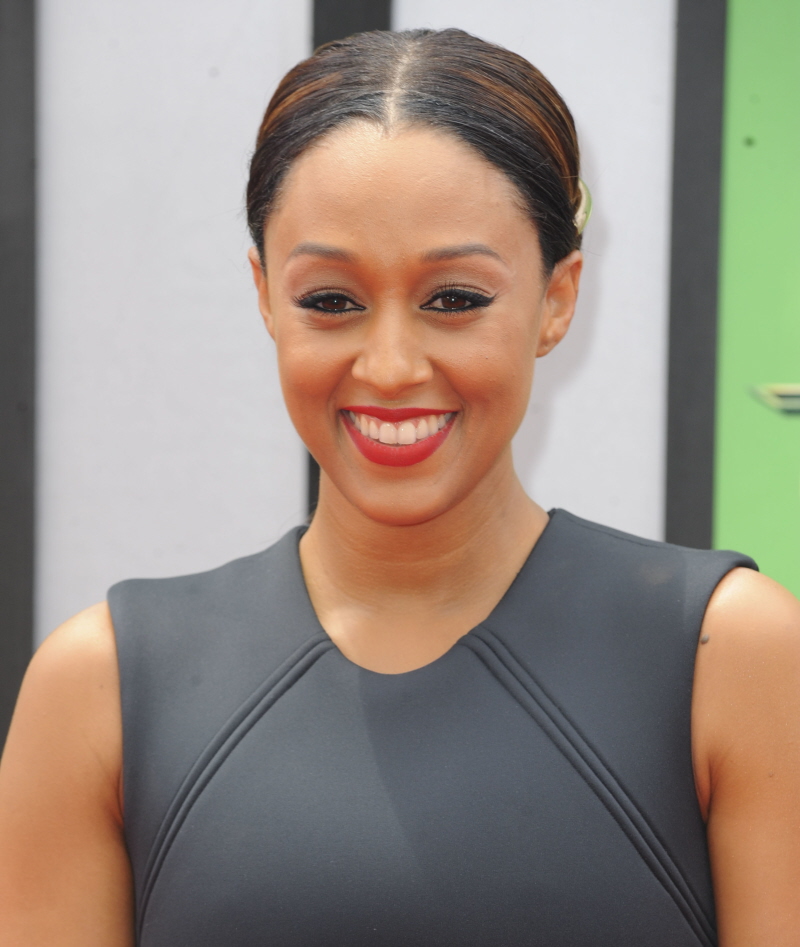 The ongoing feud between Tia Mowry and Charlize Theron has taken an interesting turn. It all started when Tia did an interview with In Touch Weekly, where Tia said that she goes to the same SoulCycle as Charlize and that once, Tia tried to say hello to Charlize and Charlize rolled her eyes and said "Oh my God." Tia emphasized that Charlize is "mean" and unpleasant in real life, which isn't hard to believe at all. Then, last week, "sources" claimed that Charlize was trying to get Tia banned from that SoulCycle because The Villainess Theron is a terrible person who doesn't want her acts of casual bitchery aired in public. Now "sources" and Tia Mowry are trying to roll back this whole controversy.
Charlize Theron may have played an evil queen, but she isn't going around lording it over people at SoulCycle. In response to a report that Theron wants Tia Mowry banned from the celeb-favored spinning franchise in the wake of an alleged exchange-gone-wrong between the two of them, a source assures E! News that "this is totally fabricated and completely not true."

So there you have it. Perhaps everyone can spin in peace now. Charlize hasn't addressed the reported feud, but that's probably because there is no feud.

It all started when In Touch Weekly quoted Mowry as saying that Theron "wasn't very nice" and actually "rolled her eyes and said 'Oh my God'" when the Instant Mom star said hi to her when they crossed paths at a SoulCycle class.

But Tia told E! News last weekend that the story got "blown out of proportion."

"I do not know her," she said when we caught up with her on the red carpet at the L.A. premiere of Teenage Mutant Ninja Turtles. "I do not know Charlize. I absolutely love her, she's my 'woman crush Wednesday,' you can even see it on my Instagram! I'm obsessed with her, I love her, it was definitely blown out of proportion," Tia insisted. "So that's all I'm going to say about that."
Interesting wording, Tia. She didn't say "this didn't happen" or "I was misquoted." She says the story got "blown out of proportion." Which says to me that it really went down as Tia said originally, but Tia didn't expect for those quotes to go viral and become further evidence that Charlize is the meanest meanie who ever rolled her eyes at a B-lister. Sounds like Tia's people got a call from Charlize's people.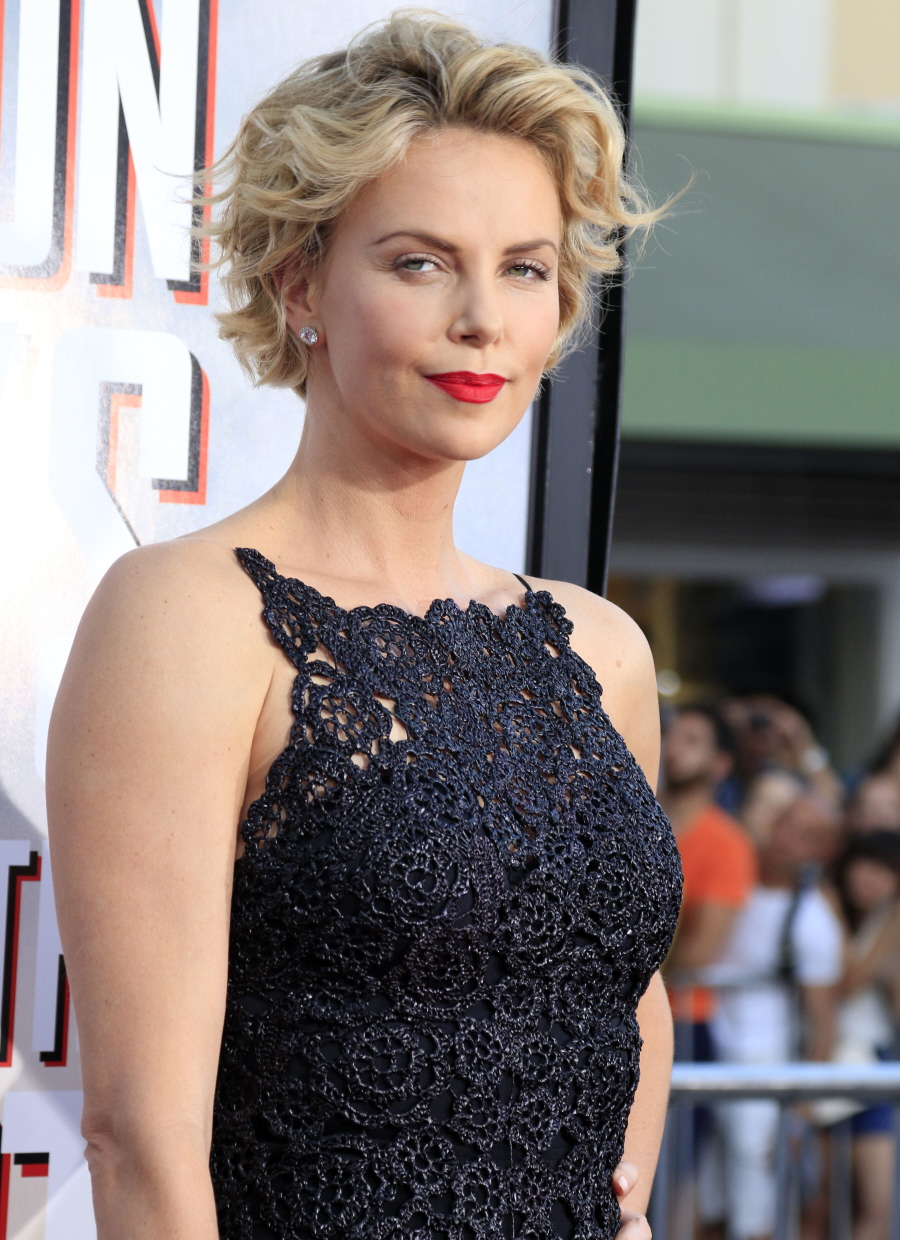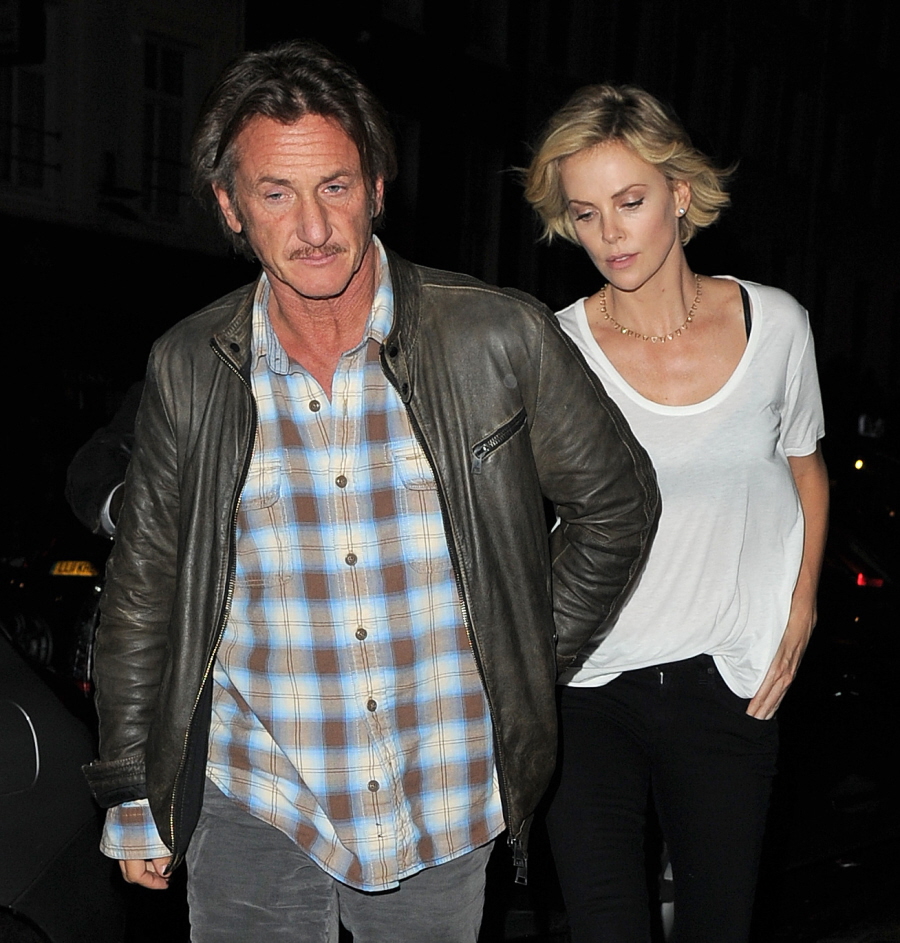 Photos courtesy of WENN.