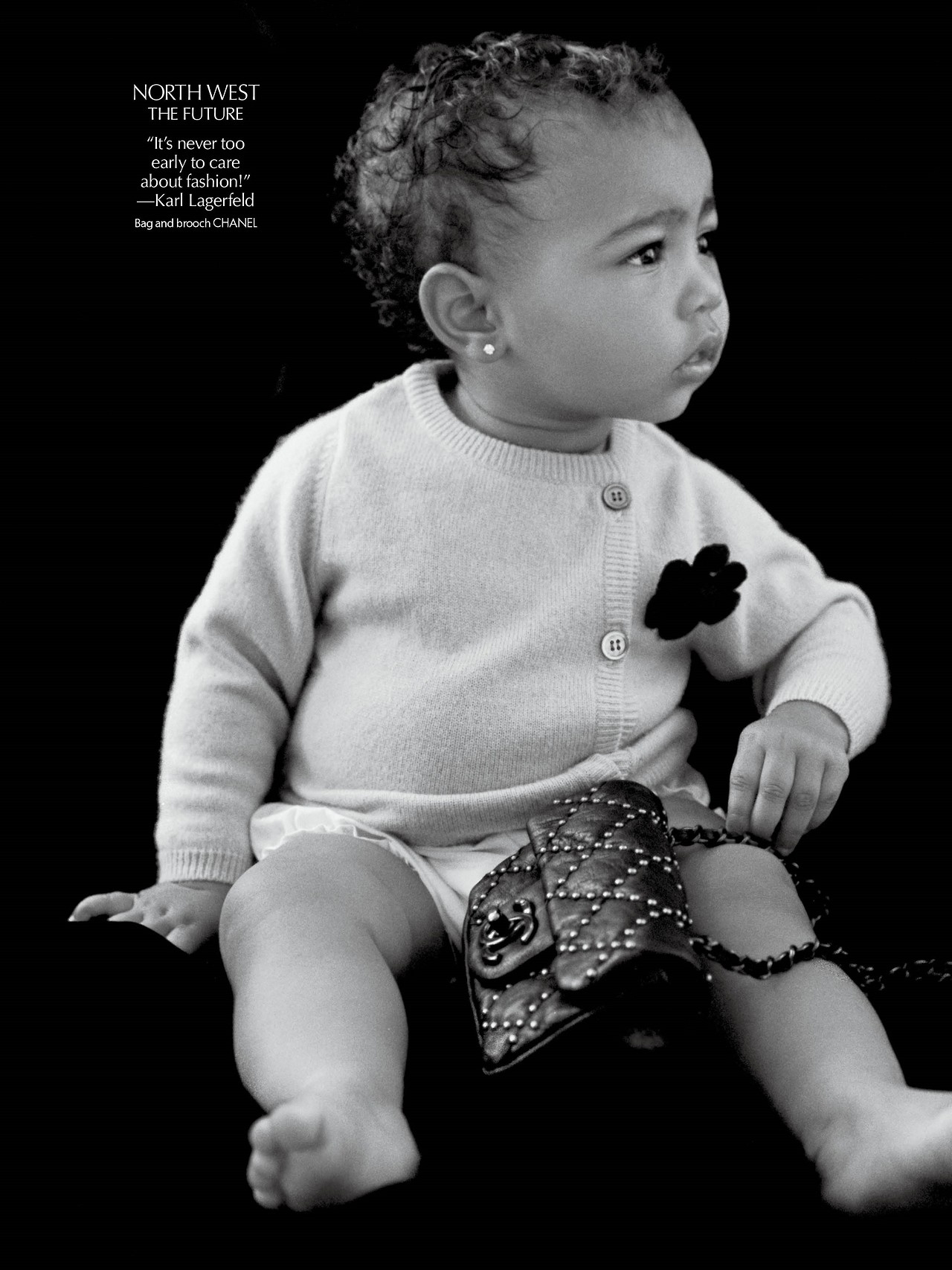 North West has a professional fashion photo in the newest issue of Carine Roitfeld's CR Fashion Book. Little Nori is wearing Baby's First Chanel, although I seriously doubt that that is her FIRST Chanel ensemble. Nori has been wearing Chanel since she was a newborn. Anyway, the photo was taken by Michael Avedon and it's really sweet and lovely. That little cardigan is adorable. I'm meh on the baby-purse though. Apparently, Nori's brooch is Chanel, but her diamond stud earrings are from Lorraine Schwartz. Kim recently did an interview with the Associate Press about… everything really. Most of it is just normal Kardashian BS, but there was this interesting piece of info:
AP: Has North started talking? Did she say mama or dada first?

Kardashian West: She's been saying daddy and dada for a really long time, since she was 7 months. She says mama. She said it the night before Mother's Day, but she doesn't say it too much.
[From the AP via the SLT]
My mom told me that I said "dada" first too. I think most babies say "dada" first because that's an easier sound to form than "mama." Still, do you think North was saying "dada" at seven months? No. I doubt it. And North is like fifteen months old now and she rarely says "mama"? She probably says it all the time to her nanny (too harsh?).
I'm also including some photos of Kim in a terrible nude outfit yesterday with The Cheban. Why does she dress like this?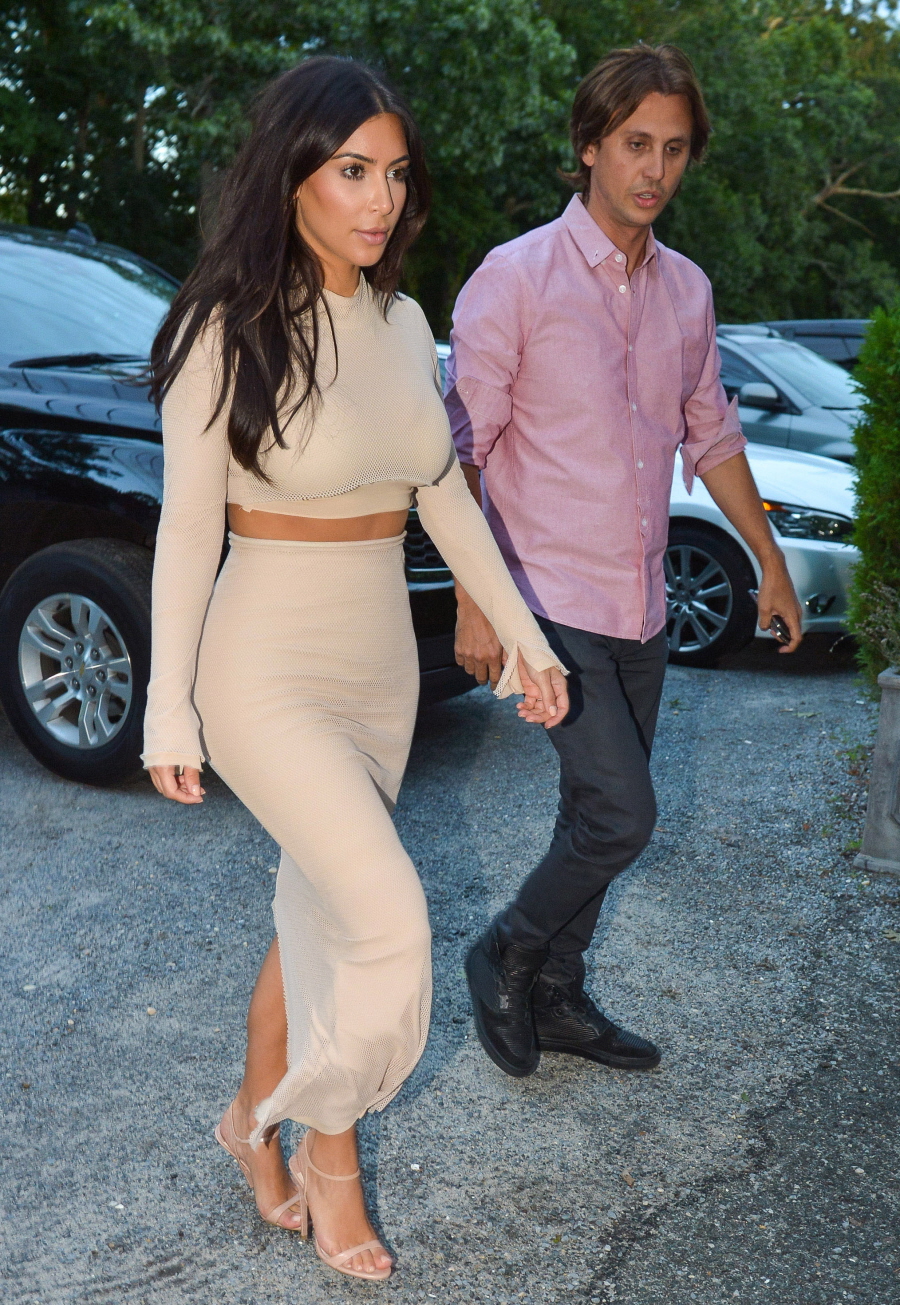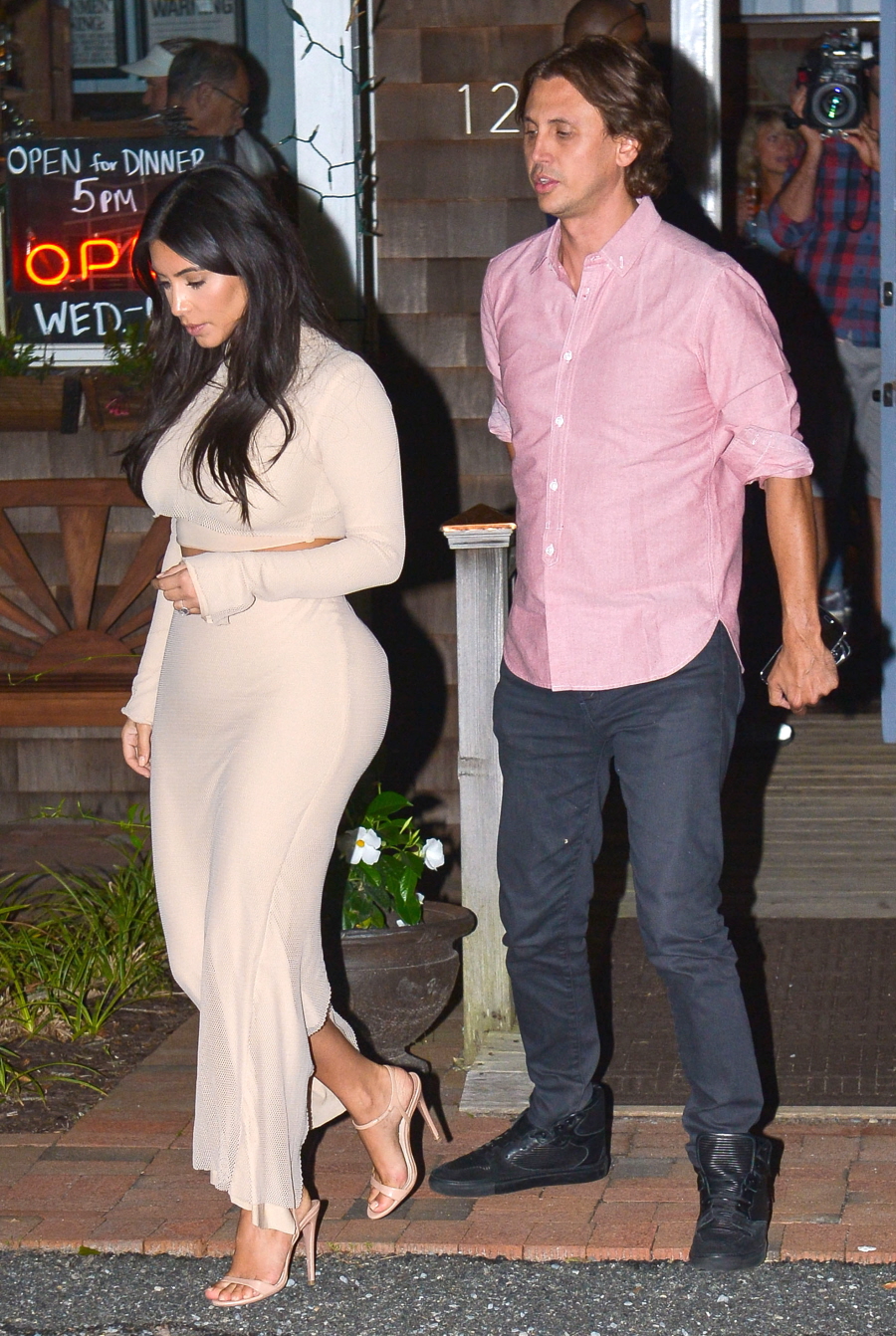 Photos courtesy of Michael Avedon/CR Fashion Book Issue 5 and Fame/Flynet.