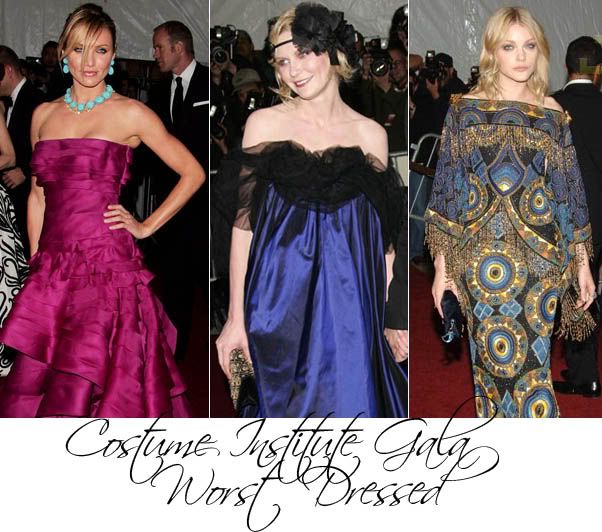 Too complicated, cheap and ill-fitting dresses made otherwise lovely women look out of place on the red carpet at last night's Costume Institute Gala in New York. Several women were the victims of overzealous designers who took too many fashion chances at once. With such lovely figures to work with, it's really a shame.
Kiki Dunst takes the prize for looking like a little girl playing 20s dress up in an ill-fitting cobalt blue number that had bunches of gauze at the bustline. A giant feathery thing attached to the side of her head completed the look.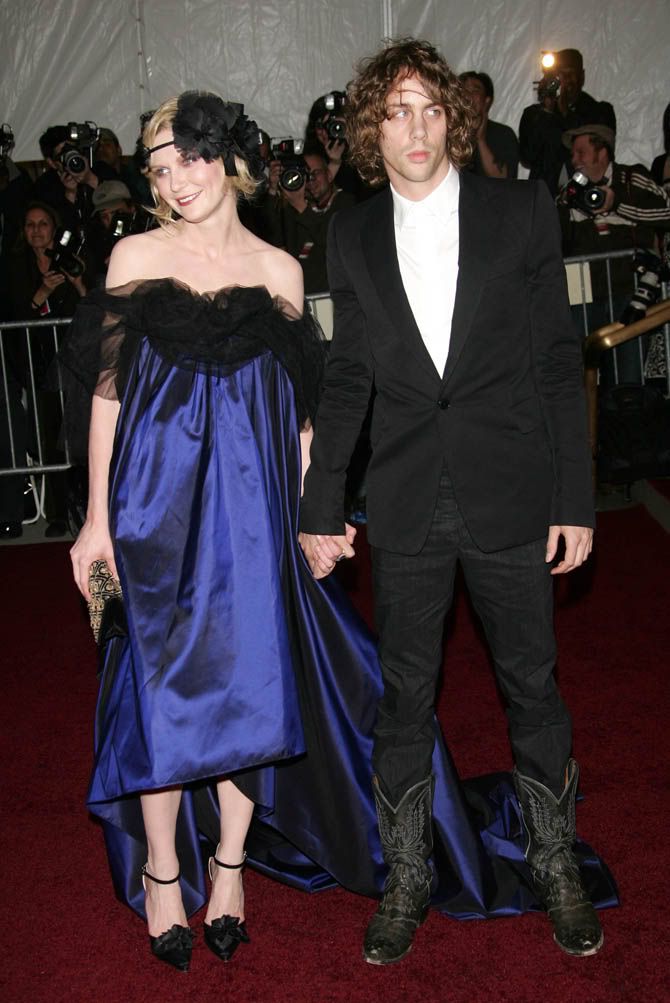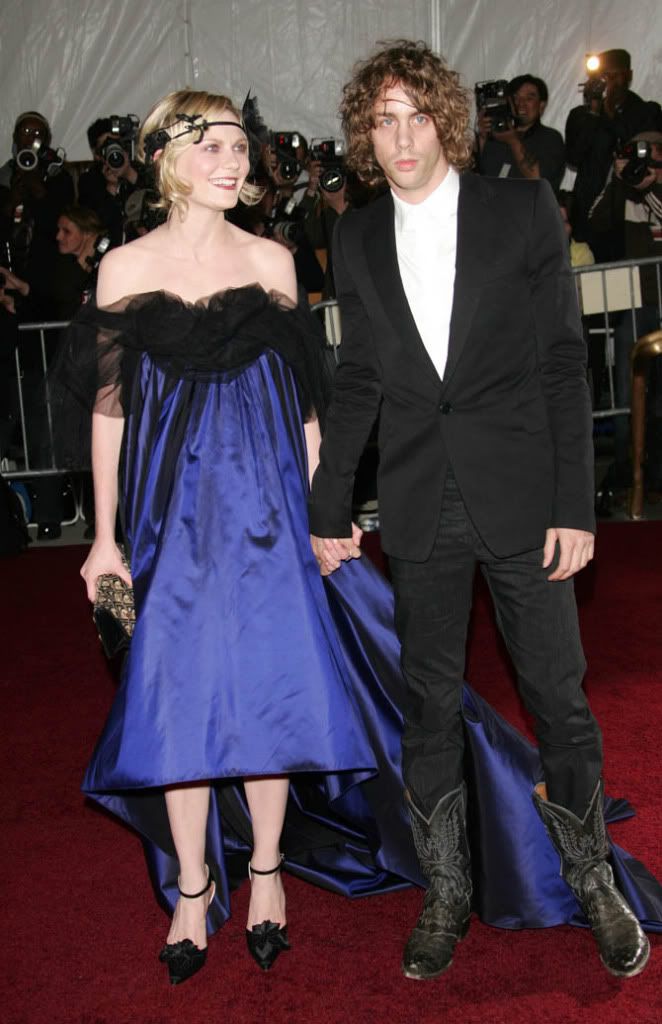 Eva Mendes is lovely, but that dress with the big 'ol matching belt and pockets makes her look like she's going to prom.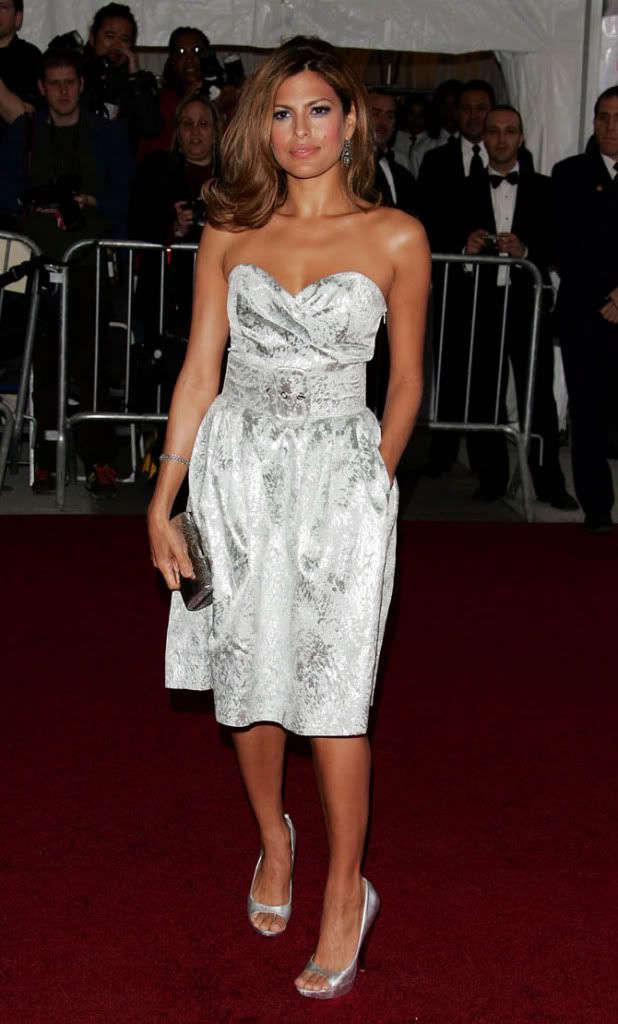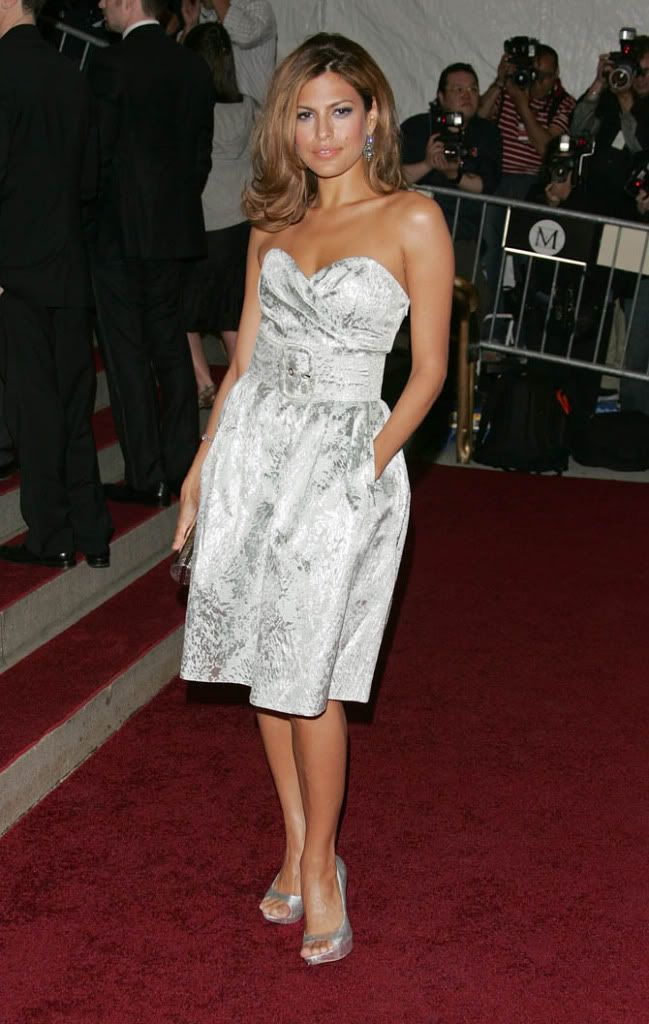 Gisele Bundchen wasn't that bad in a white Yves Saint Laurent, but the loose stomach area coupled with a neckline that looks like it's from a sports bra just makes the dress look odd.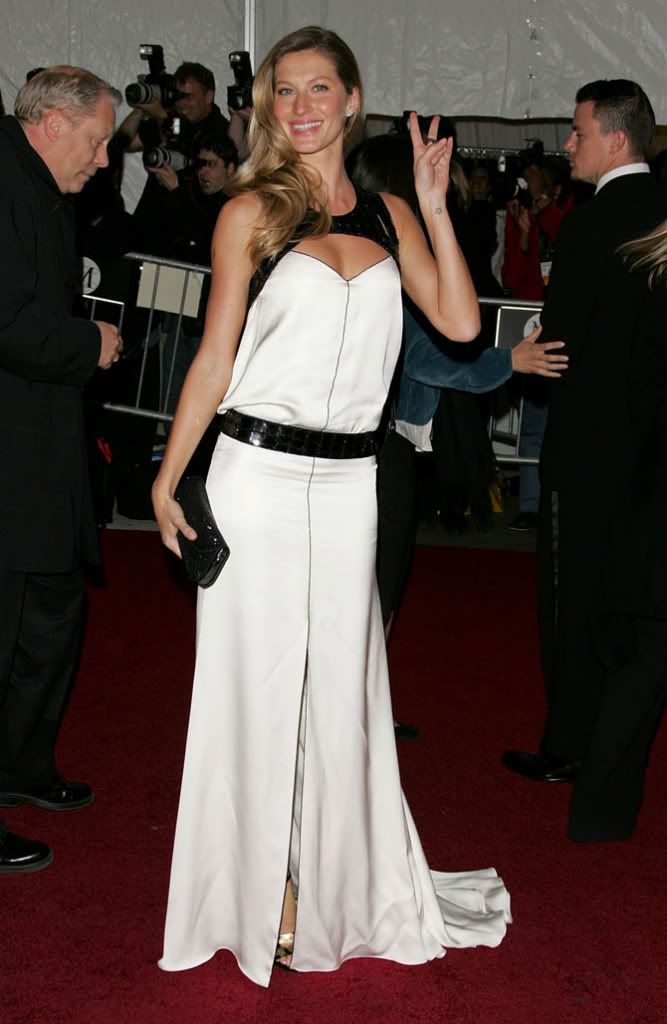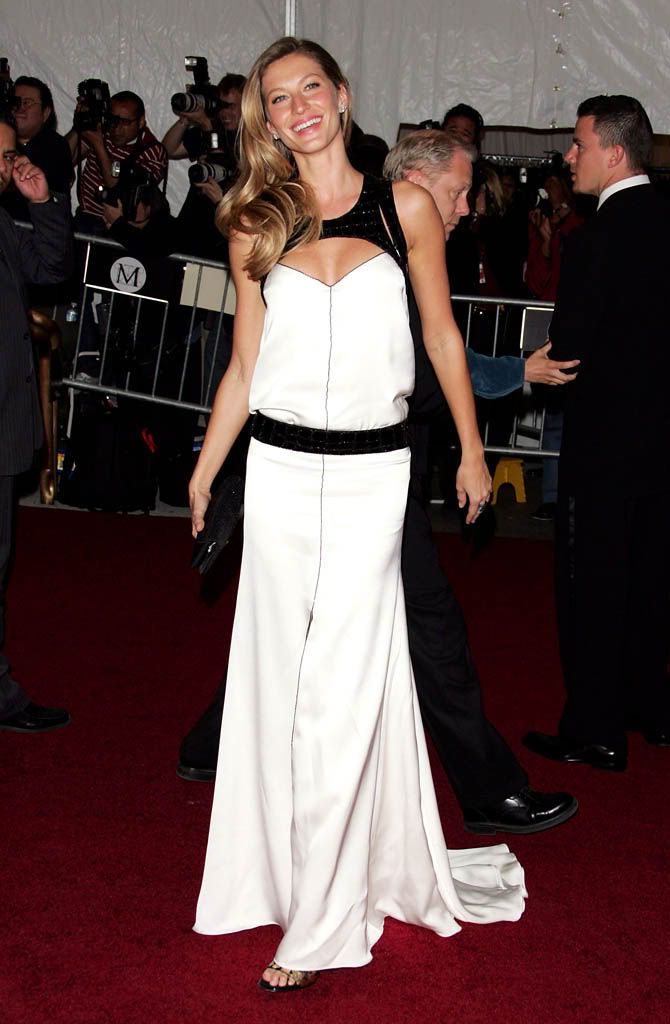 Kate Blanchett was scary in over-tassled bronze Balenciaga. If the skirt were short it might not look overdone, but maybe she wanted to hide her pencil stick legs.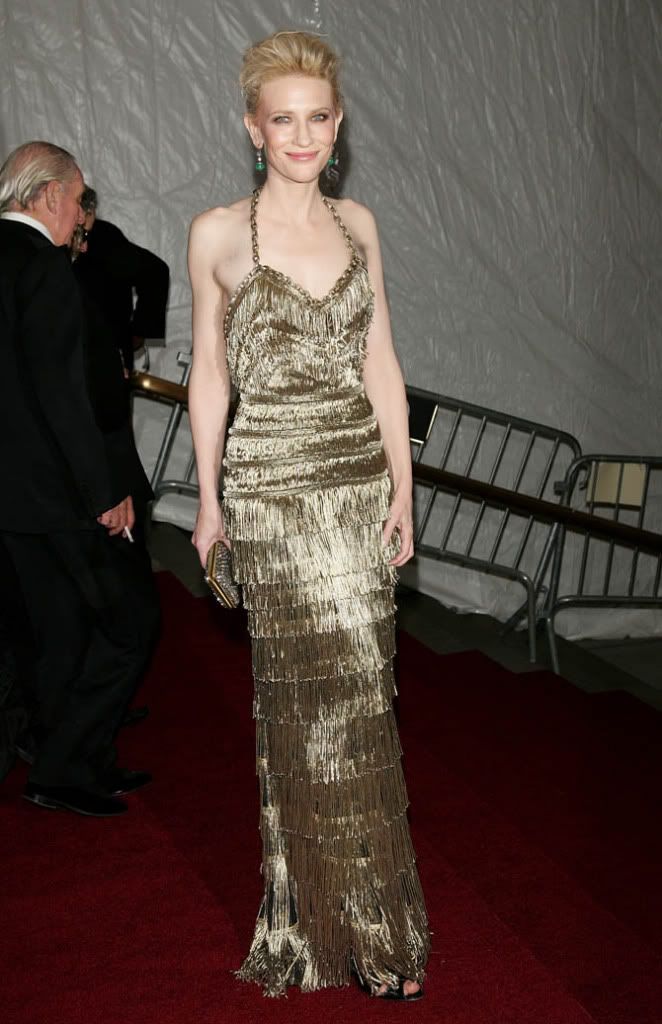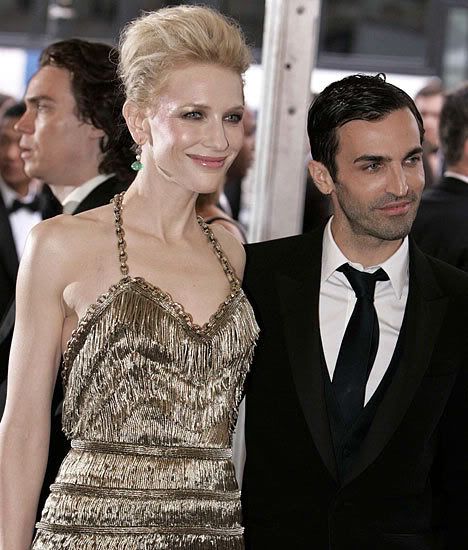 Rihanna's dress isn't that bad, although the bodice looks a little cheap with those square gemstones. It's the black fishnet gloves she's wearing that really do it in. Add in all the body glitter and she must be going to the prom with Eva Mendes later.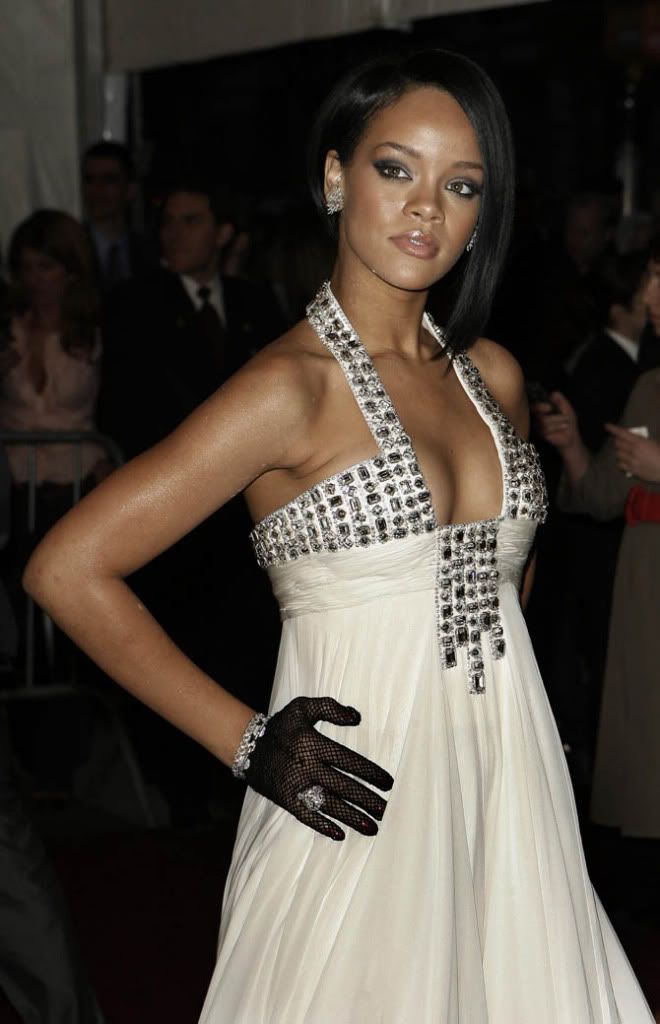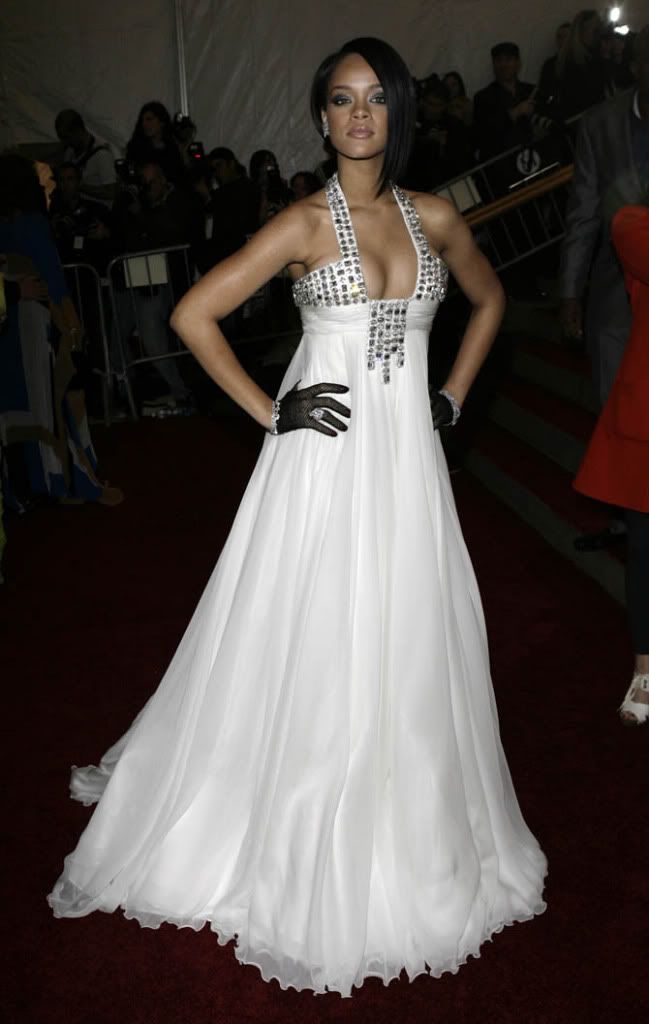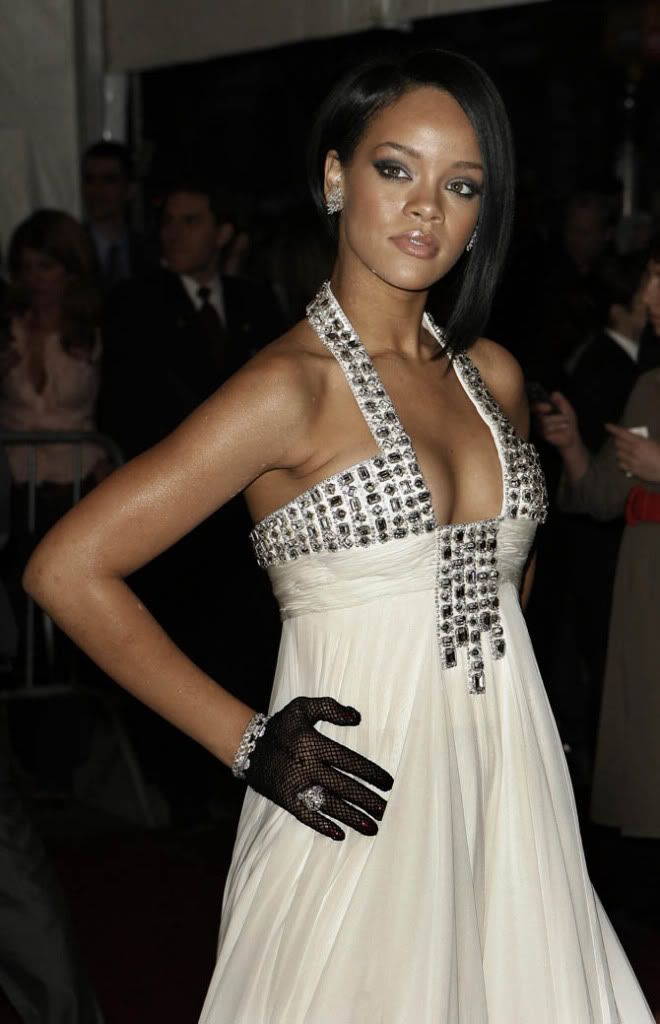 Cameron Diaz was outfitted by John Galliano, the same guy responsible for Charlize Theron's giant bow dress at the Oscars last year. Her multi-tiered dress is too complicated with too much fabric and looks like you could unravel it by spinning her around. Her Giant turquoise-colored jewelry might compliment a more simple dress, but with this giant monstrosity the overall effect is busy.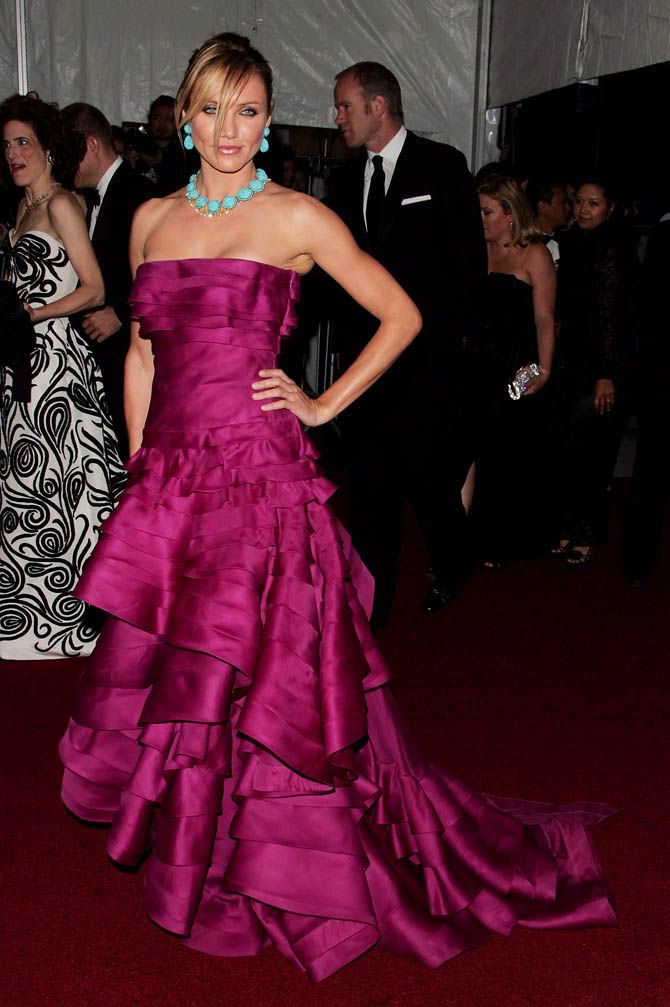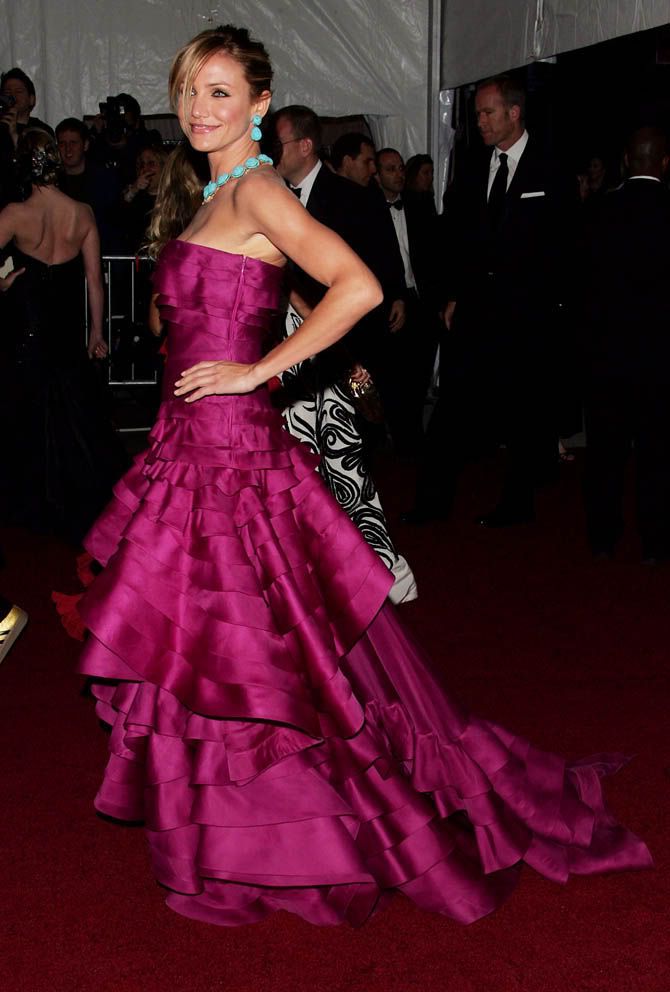 Canadian Model Jessica Stam, who is DJ Am's girlfriend, looks like a peacock seen through a kaleidoscope in sacklike Dior. Thanks to Just Jared for these pics of Jessica.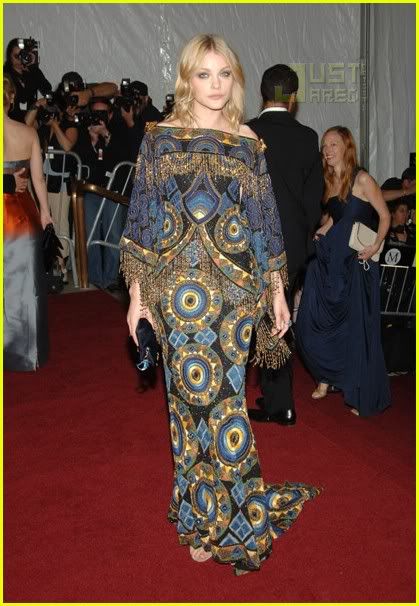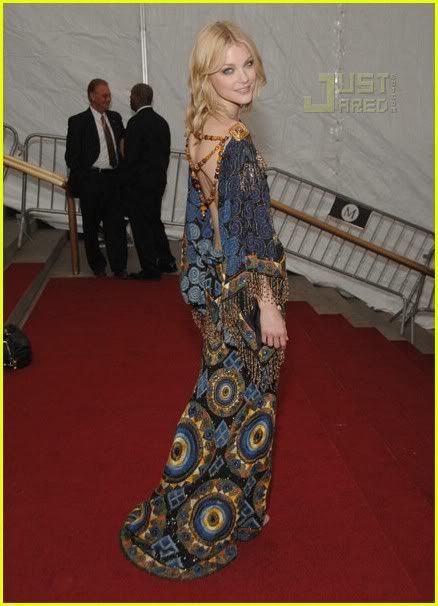 Jessica Simpson is a bloated showgirl in this cut out beaded number by Roberto Cavalli.