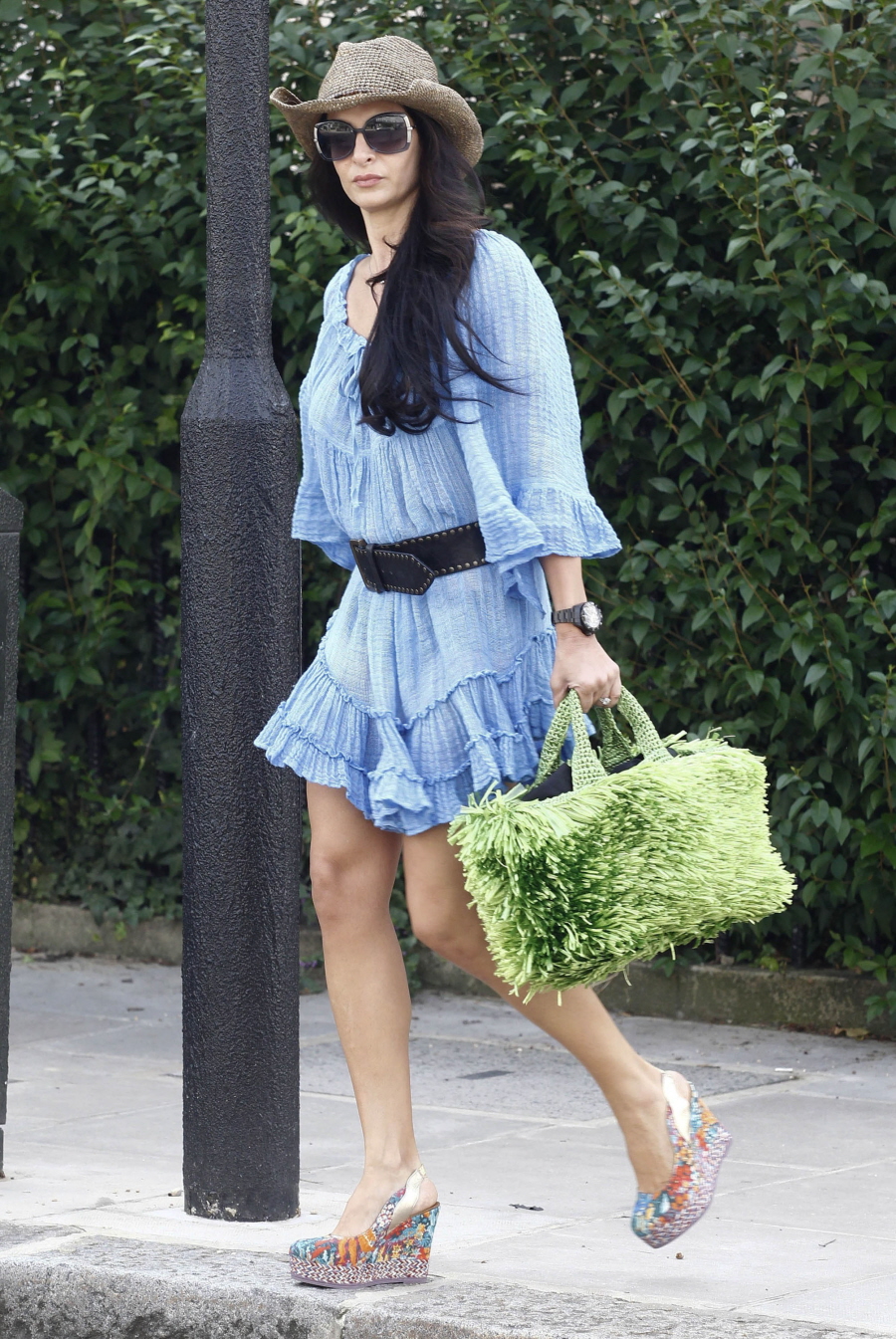 Meet Amal Alamuddin's sister, Tala Alamuddin. Tala was photographed several times over the past few days in London, which is where she calls home (apparently) just like her sister. Tala is Amal's only sister, and they have two half-brothers, Samer and Ziad. I can see the physical resemblance between the two sisters and personally, I think they have the same cheesy kind of street style. LOOK AT HER BAG. Look at her shoes!!
Anyway, we've heard of Tala before but I just haven't paid that much attention. George Clooney has made it a point to include her (and the rest of Amal's family) in many of his vacations and such. Apparently, Tala was on a yacht with George and Amal at some point, and Tala has been to Clooney's Lake Como mansion. I guess we can take it as a sign that the wedding isn't happening YET because Tala is currently in London. Apparently, Tala is going to be Amal's maid of honor. Tala should totally be in Como to help her sister with the wedding plans. But maybe their mom is there, working on the plans instead.
This whole thing is giving me Middleton-family vibes. Amal is Duchess Kate, Tala is Pippa and I guess Samer and Ziad are like James Middleton (I've yet to see Samer and Ziad, honestly). Tala even dresses like Pippa and gets pap'd like Pippa. There's probably an interesting big sister (Amal)-little sister (Tala) dynamic too. I'm not sure what Tala does for a living (something to do with fashion, it seems), but I'm guessing that her profile will be raised significantly when Amal and George get married. The Alamuddin family fascinates me.
PS… Tala is apparently engaged as well. To a guy named Nico. JUST LIKE PIPPA.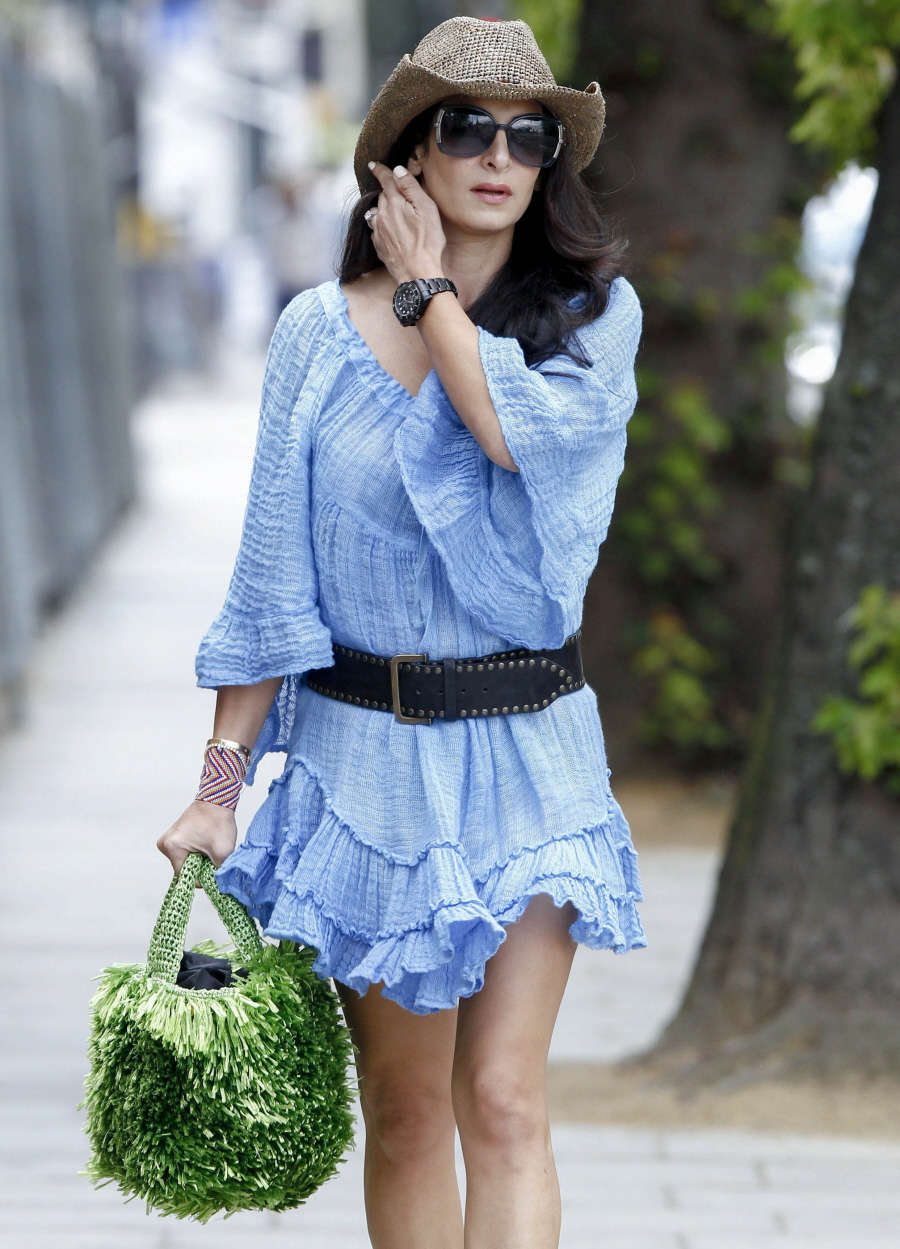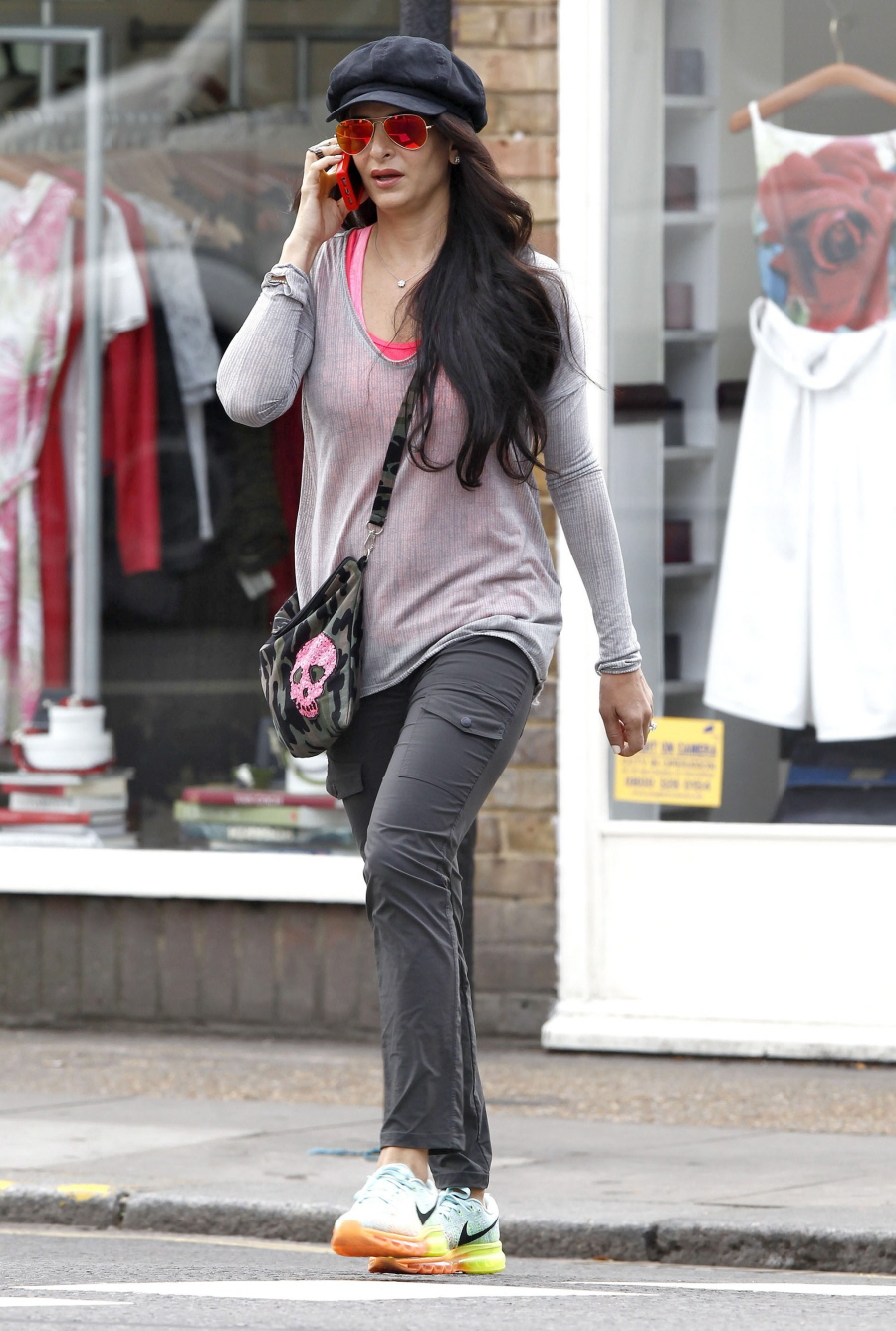 Photos courtesy of Fame/Flynet.