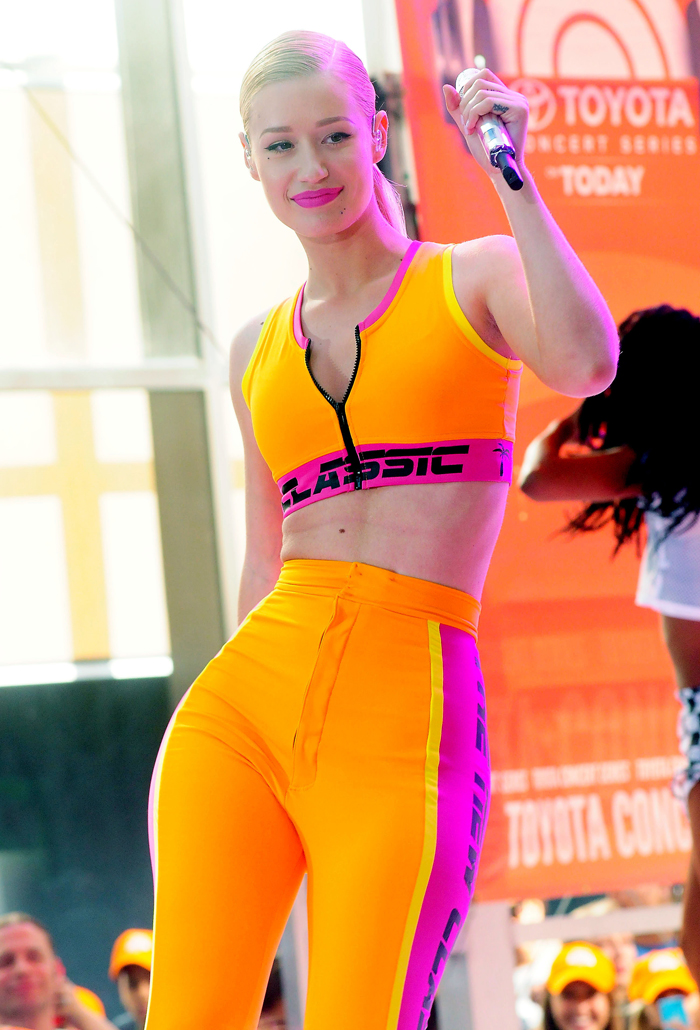 MTV lost its freaking mind (again) last month and decided to resurrect House of Style. Remember that program from the 1990s? Cindy Crawford hosted masterfully (for an MTV program), and then supermodel BFFs Amber Valletta and Shalom Harlow took over the reins. The show eventually ran out of steam and hiberated in our memories along with the notion that MTV used to play music videos.
House of Style has readied itself for the reboot. Iggy Azalea has been announced as the show's host. Really. Because she's so fancy or something. As of now, only 8 episodes are planned. The first airing will happen during the VMAs. Iggy has been nominated for 7 awards, so it's gonna be night of the Iggy. Rita Ora is supposed to make an appearance on an episode. Jennifer Lopez will guest as well. All of the episodes have been taped already, and now whispers of Iggy's attitude have surfaced. The Hollywood Reporter says that JLo was completely gracious during taping. Iggy was completely rude to everyone unless the cameras were rolling. Is this surprising?
Iggy Azalea is hosting the new incarnation of MTV's resuscitated House of Style, on which Jennifer Lopez will appear on one episode in Versace's Beverly Hills store discussing all things fashion. But you might be surprised to learn who the bigger diva was, according to an observer who was on set on Aug. 9.

"Iggy walked in with her entourage and wouldn't take her sunglasses off the whole time we were in the store shooting her," a production source tells THR. "She had a complete scowl the whole time and never cracked a smile — unless the cameras were on. And the minute they stopped, it was back to scowling."

The source adds that when the shoot moved outdoors to Via Rodeo, where fans had gathered, the Aussie rapper, 24, still wouldn't flash any teeth.

Meanwhile, says the source, "J.Lo was all smiles, saying hello to everyone on the crew, shaking everyone's hand and doing everything we needed her to do."

Azalea's rep could not be reached for comment.
[From Hollywood Reporter]
Uh-oh. This isn't good news at all and doesn't bode well for Iggy's future career. She may have had the hottest songs of the summer on the radio, but Iggy is still new to the biz. Whereas the usual "diva" suspect, JLo, has been around for decades and still acted nice to everyone on set. Iggy does seem full of herself in general. She'd better behave, or MTV won't ask her to return next season. Any pop star would love to host that ill-fated show. Oh no, Miley Cyrus is going to be a future contender. Ugh.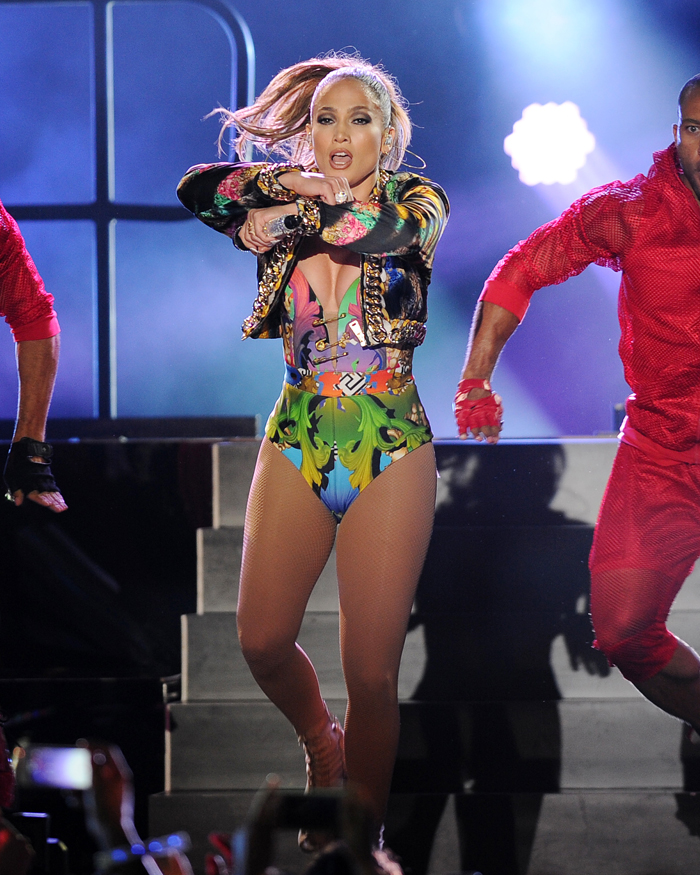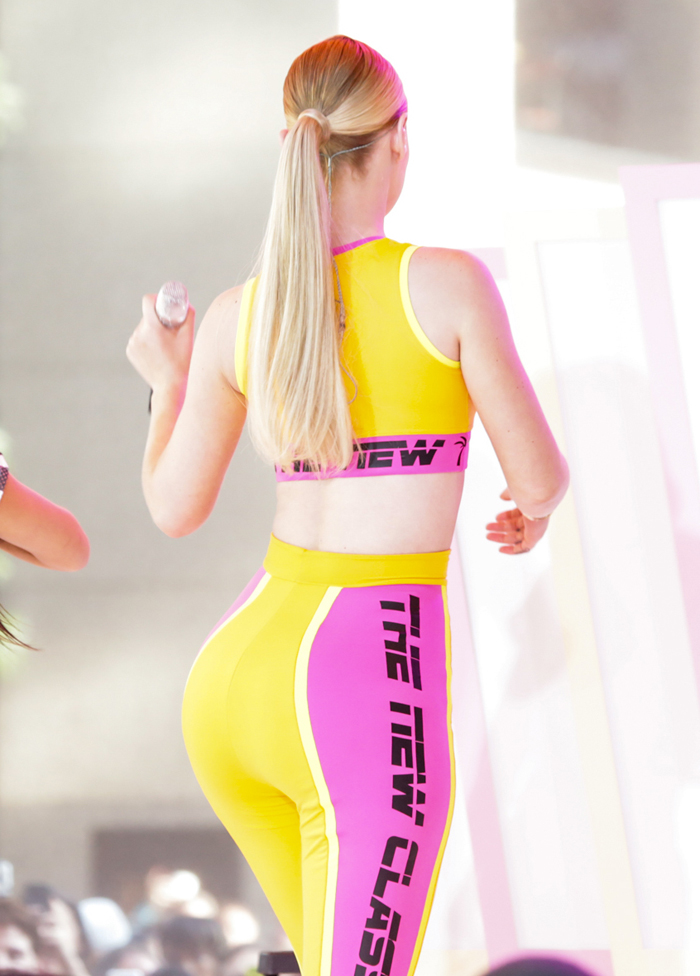 Photos courtesy of WENN