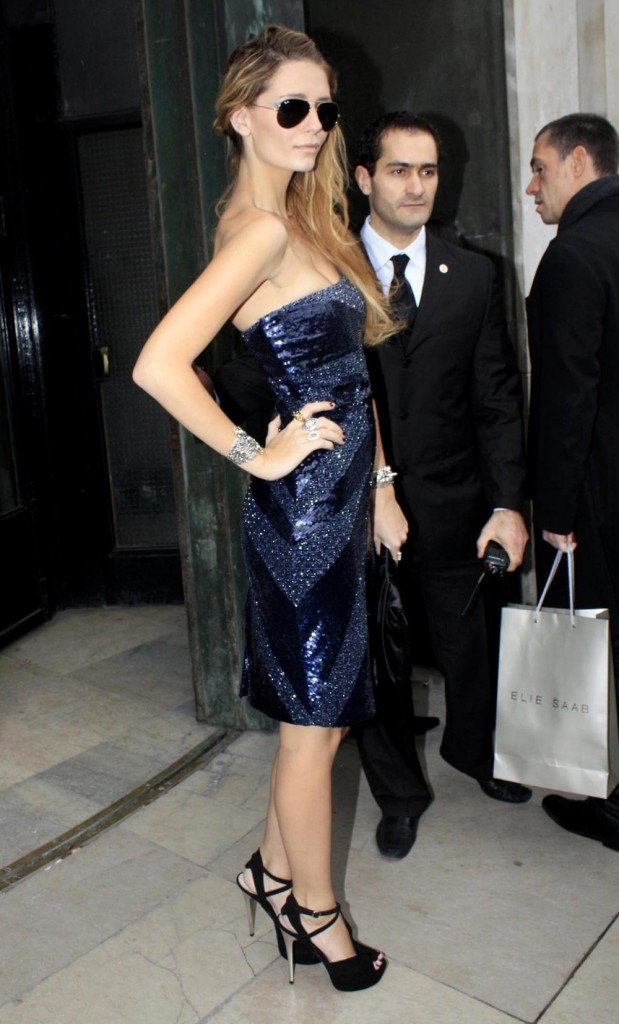 Lindsay isn't the only starlet who's been getting press about her weight loss. Mischa Barton is fed up with the reports on her weight loss, and has taken to her website to confront the rumors. She claims that there has been "a lot of crazy press" about her weight, and that though she's lost a few pounds, it's nothing to worry about. Spending time in India and Paris have just "helped" her lose weight.
So lately there's been a lot of crazy press about my weight and just so you guys know I'm happier and healthier than ever so there is no need to worry about me. Things are really well in Mischa world and I've just been watching what I eat.

I still love my pilates and yoga, and have cut back on fatty foods a bit. My time in India and Paris really just helped me lose a little bit of weight but there's nothing drastic going on!

I appreciate the concern, I just wish the press wouldn't harbor on it as I think it's very unhealthy for young girls to read about and pay attention to. To my female fans: Just be happy and secure with yourself and don't let other people's perceptions of you dictate the way you live your life.
[from MischaBarton.com via People]
So I'm confused. She says that she's getting bad press about losing weight, but it's okay, because she's on a diet and is exercising. She never seemed like the kind of girl who had weight problems at all. Unlike Lindsay, who is naturally a little curvier all over, Mischa is naturally thin. The only bad press I've heard about Mischa's body is people commenting on the cellulite on her thighs – the girl used to have hips! Give her a break!
Mischa couldn't act herself out of a paper bag, but she's pretty and has an interesting style, most of the time. According to her IMDB page, she has quite a few B-list movies coming up, and since this story about her body was on People's website, maybe her agent was fishing for some publicity. Other than the scandal about her DUI last year, she's a pretty tame starlet, and press is press, whatever form it comes in.
Mischa Barton is shown on 1/28, 1/29, and 2/20/09. Credit: WENN