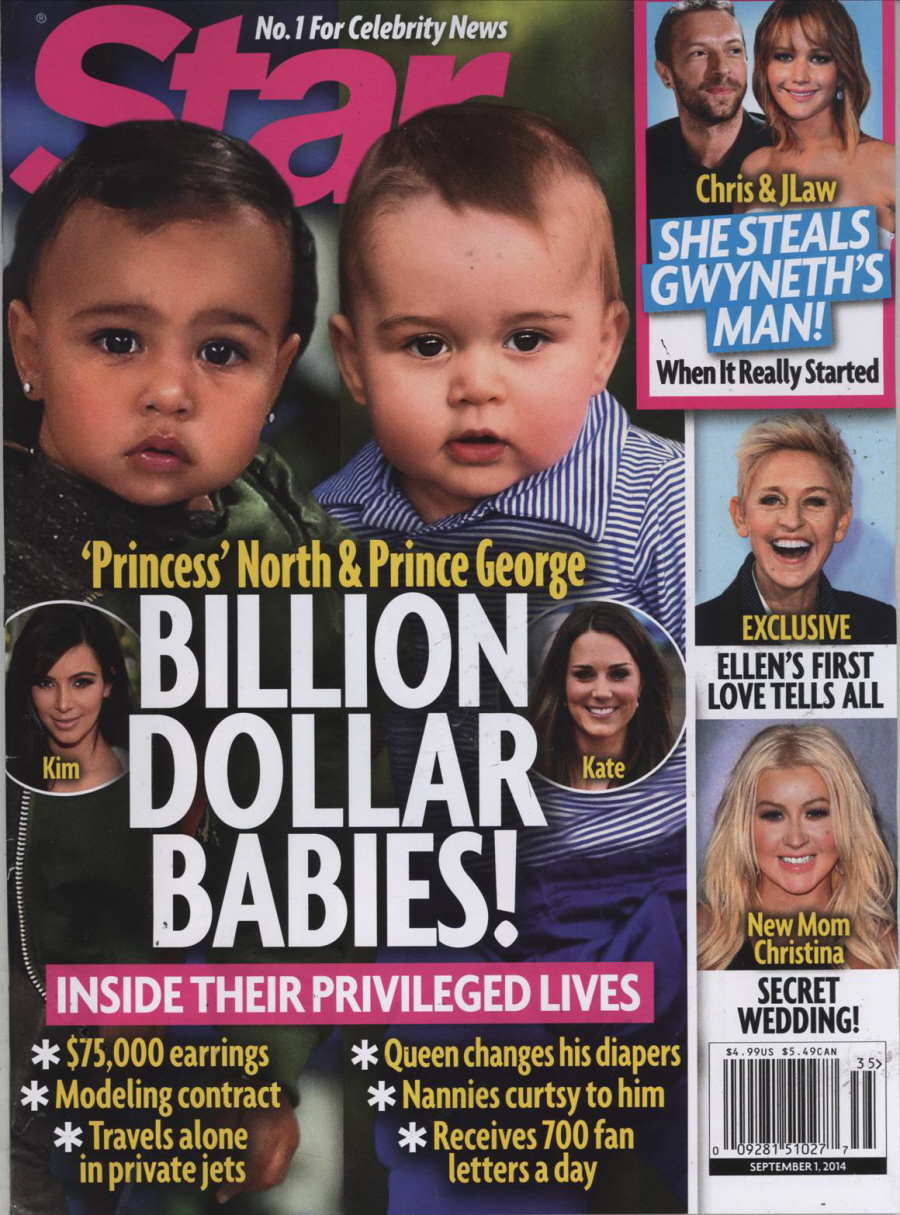 I'm not even going to pretend that Star Magazine's cover story this week is important gossip. It's not important in the least. Most of it probably isn't true. But it's fun and silly and I enjoyed it immensely. I always say that Kim Kardashian and Duchess Kate are soul-twinsies and I enjoy seeing the comparisons expanded to include their children. North West was born five weeks before Prince George. North and George were the biggest celebrity babies to arrive last summer, and the babies live lives of extreme privilege. Here are some highlights from the cover story:
*Kim and Kanye see Nori as "an extension of themselves" which means they are "addicted to spoiling her." Kanye has always bought Nori high-end designer baby clothes and at this point, Nori "already has more than $1 million work of designer clothes, and a lot of them are custom-made… she's got tons of Givenchy, Gucci, Louis Vuitton… she even has a fur coat designed for her by Karl Lagerfeld that cost $20,000!"

*Prince George is spoiled in other ways – his security (provided by British taxpayers) has already cost millions of pounds. Duchess Kate "spends a lot on his wardrobe and she gets a kick out of dressing him up. She buys him lots of cashmere: he even has cashmere socks." Still, Kate "makes sure that George doesn't get too spoiled." Kate rarely spends more than $100 on one of George's ensembles.

*Nori already has a handbag collection (she has a mini-Birkin!) and a sizable jewelry collection. "Kanye bought her a ruby and pearl necklace in France that's insured for $500,000 and he got her one pair of earrings that cost $75,000! The whole collection is worth more than $1 million, easy!"

*Meanwhile, Prince George has crazy real estate, including the Kensington Palace "apartment" (which has a nursery full of toys) and Anmer Hall.

*The Queen "adores George… she even changes his diapers!"

*Kim and Kanye want to get Nori her a toddler-sized gold toilet to match their adult-sized gold toilets.

*Nori "only travels in luxury vehicles, Range Rovers, Bentleys, Porsches. This girl is never going to ride in a Honda."

*"Instead of regular diaper cream, Kim slathers North in Crème de La Mer, even though it costs $2000 a jar. Her sisters tell her she's crazy, but Kim doesn't care. She wants the best for her baby girl. Nori gets massages and hydrating facials too!"

*Prince George already has a "personal assistant to deal with everything from cataloguing his gifts to manicuring his nails. He isn't even talking yet but Kate's already hired George a tutor. He's also got a private swim coach and a personal butler. The nannies curtsy to George even though he's too young to know what's happening."

*Nori is isolated: "Kim and Kanye don't mind her playing with her cousins, Mason and Penelope, but they don't want her associating with people who aren't rich, famous or 'good enough' for her." As for George, "Kate doesn't want her son growing up in a bubble of exclusively wealthy friends – she wants him to be comfortable around everyone."
[From Star Magazine, print edition]
Just a few things. Bulls—t on "Kate doesn't want her son growing up in a bubble of exclusively wealthy friends." If that were true, she and William wouldn't be moving to Anmer Hall and their tight-knit group of wealthy friends and sycophants. She wants George to grow up in the bubble. As for Nori's $2000 butt cream… sigh. I'm sure the less expensive stuff probably works better, but whatever. And I always think it's asinine to buy crazy jewelry for babies.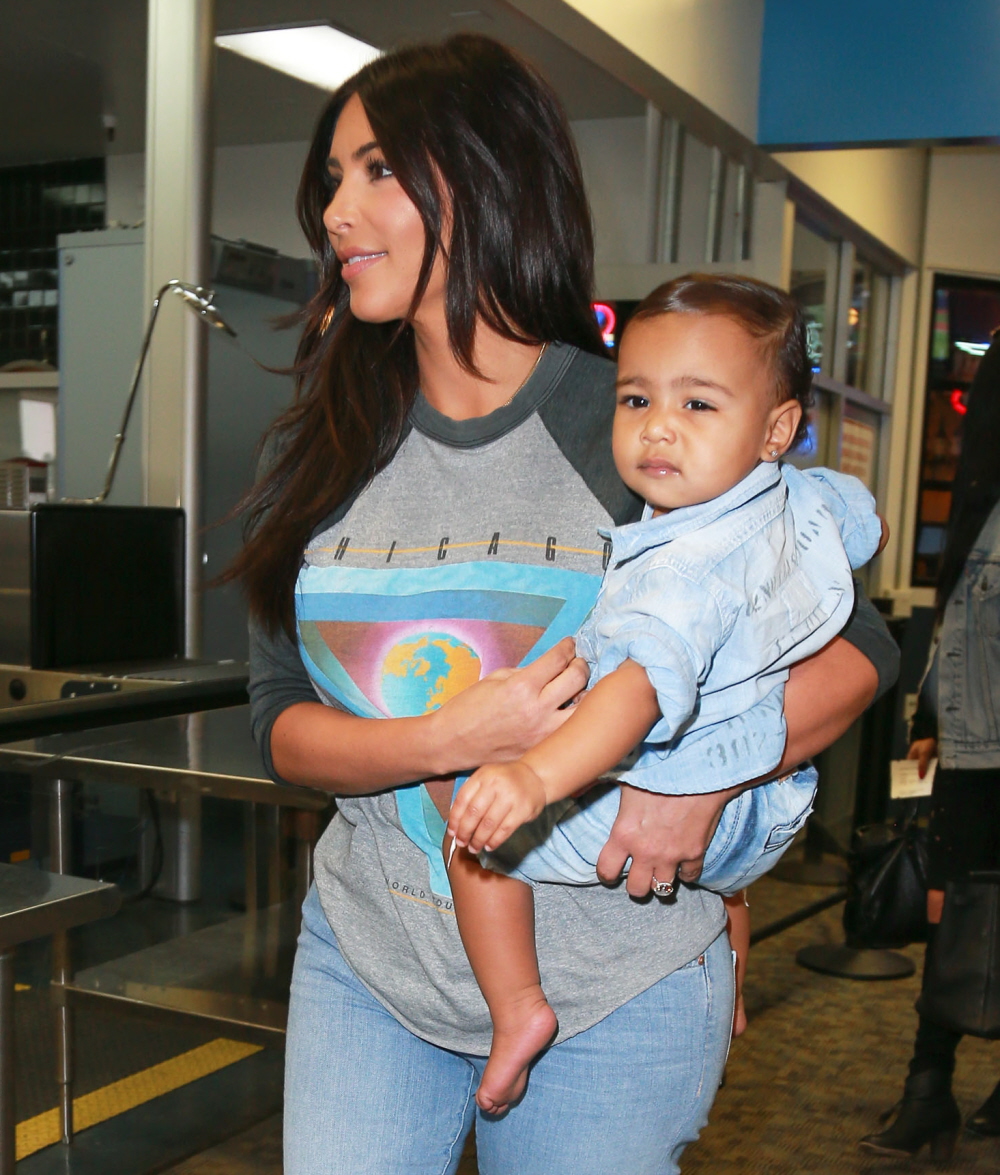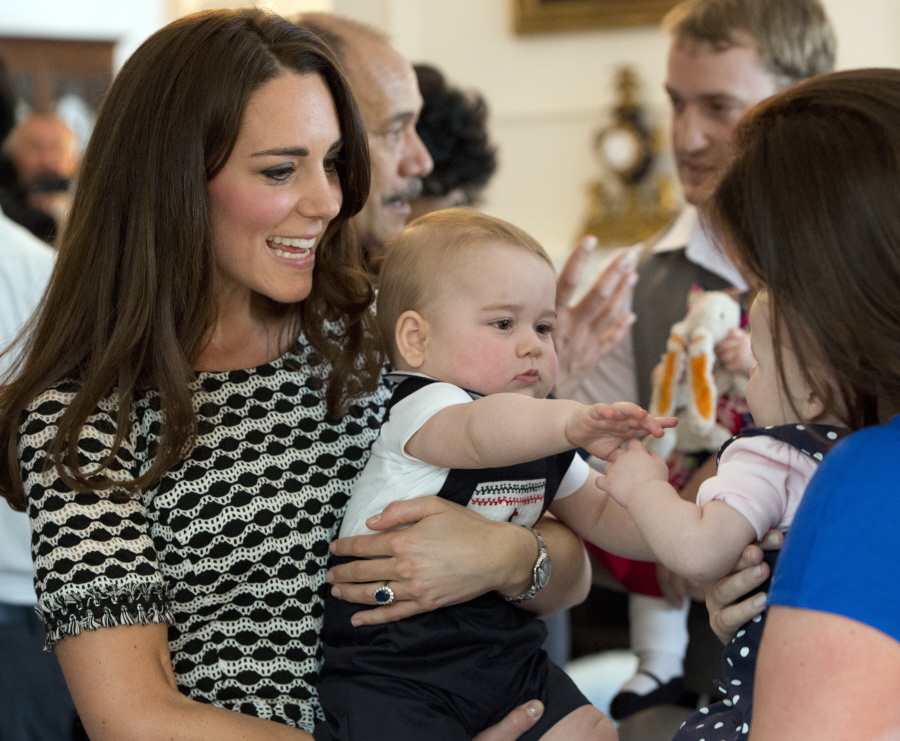 Photos courtesy of WENN, Star and Fame/Flynet.