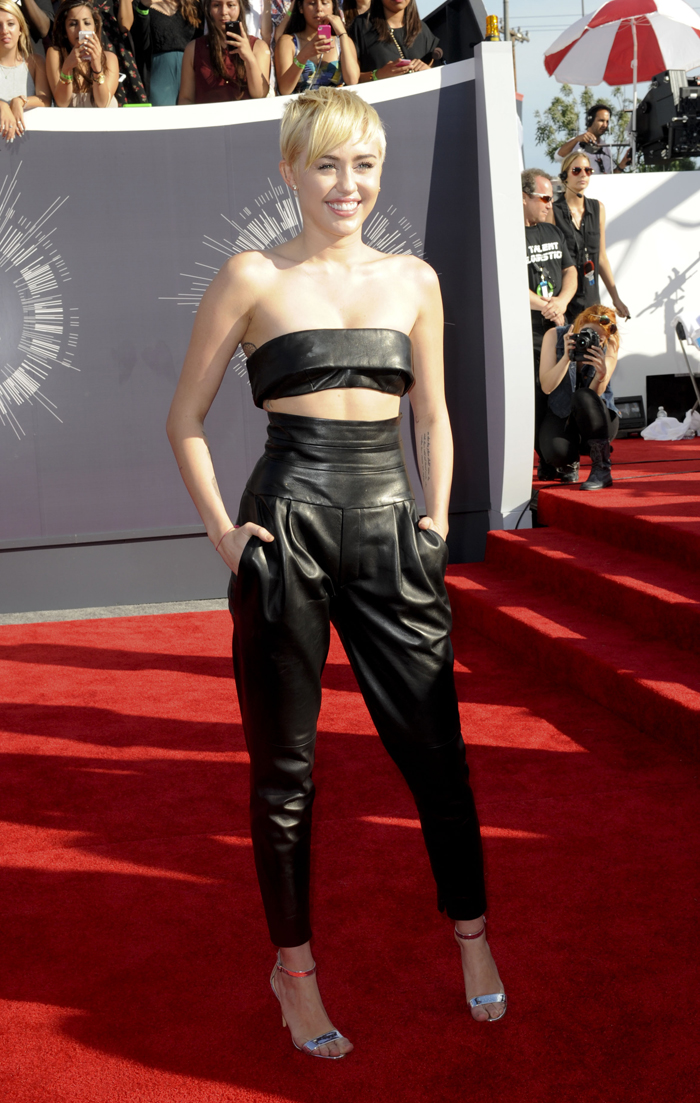 Miley Cyrus had her big vindicating moment at last night's VMAs. After last year's tweark attack, I hoped MTV would let Miley fade into the background. MTV loves Miley though, so she won Video of the Year for "Wrecking Ball." Sigh. Miley did an amazing thing though. She allowed her mystery date, a man named Jesse, to use her acceptance speech to talk about his experience as a homeless person in LA. Miley's eyes filled with tears as Jesse admitted, "I've been an extra in your movies, I've been an extra in your lives." It was a touching moment, and good on Miley for bringing awareness to a subject that people prefer to ignore.
Miley's outfit was shockingly appropriate for the occasion. She wore black leather Alexandre Vauthier couture. Is Miley one of the only people who can pull off a tube top? Maybe so. I like this outfit from top to bottom. The leather's a bit scuffed up, but Miley may have done that on purpose.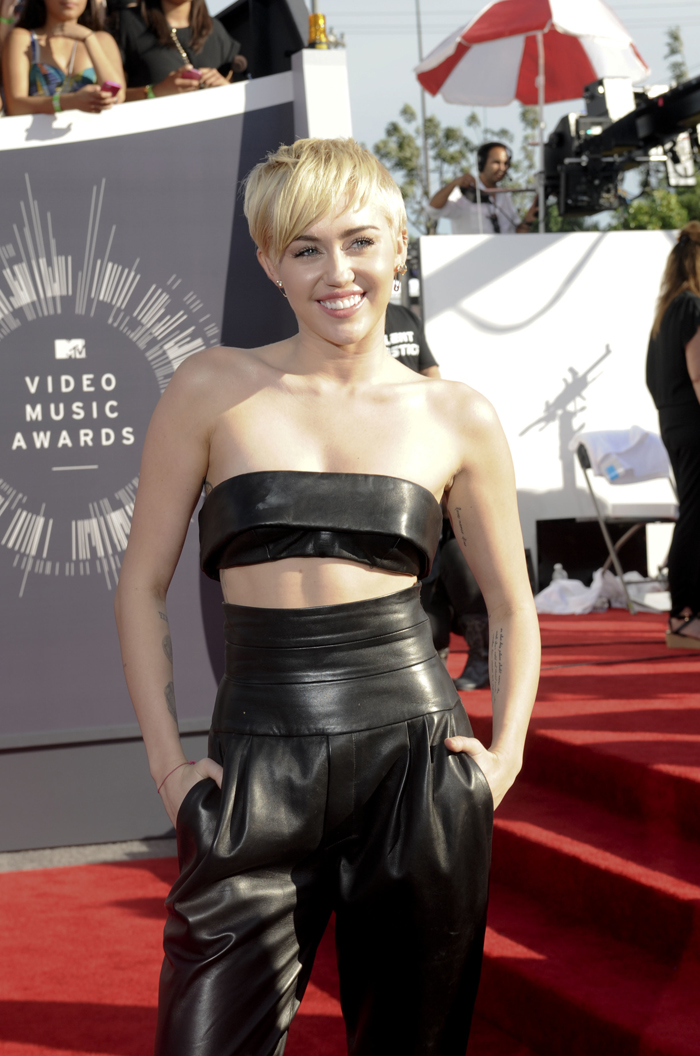 Amber Rose wore Laurel DeWitt in what can only be described as an homage to Rose McGowan's 1998 booty dress. What's sad is that I prefer Amber's beg for red carpet attention better than her wedding dress. Amber does have the confidence and the body to pull off a dress like this. Such a revealing look feels natural for Amber. She walked the red carpet with Wiz Khalifa, who rolled out of bed and grabbed the nearest white t-shirt.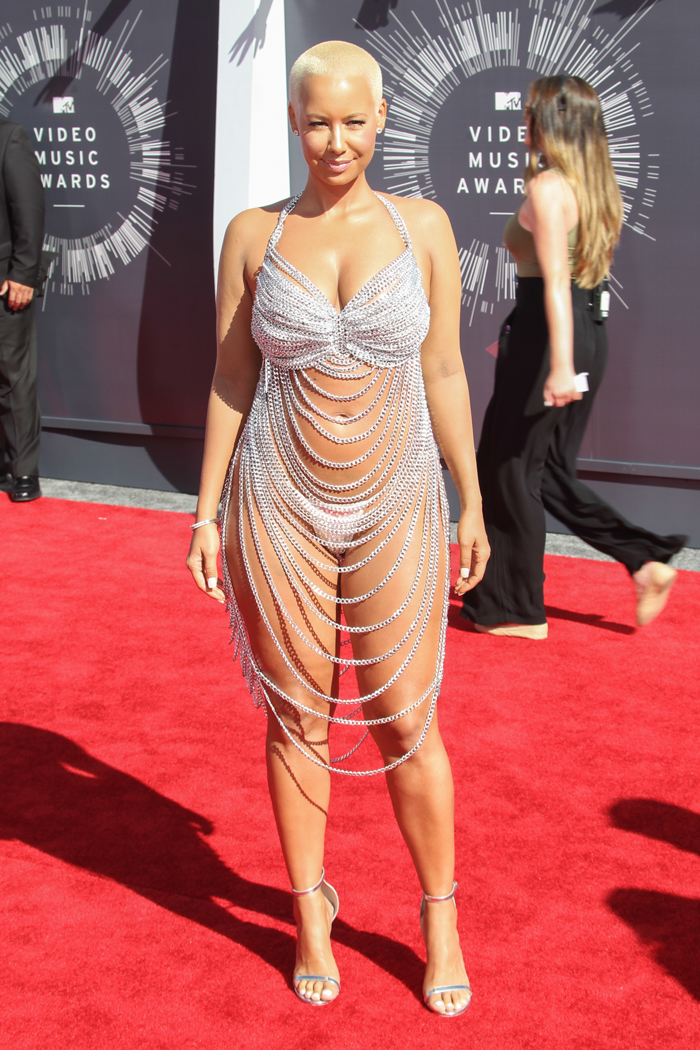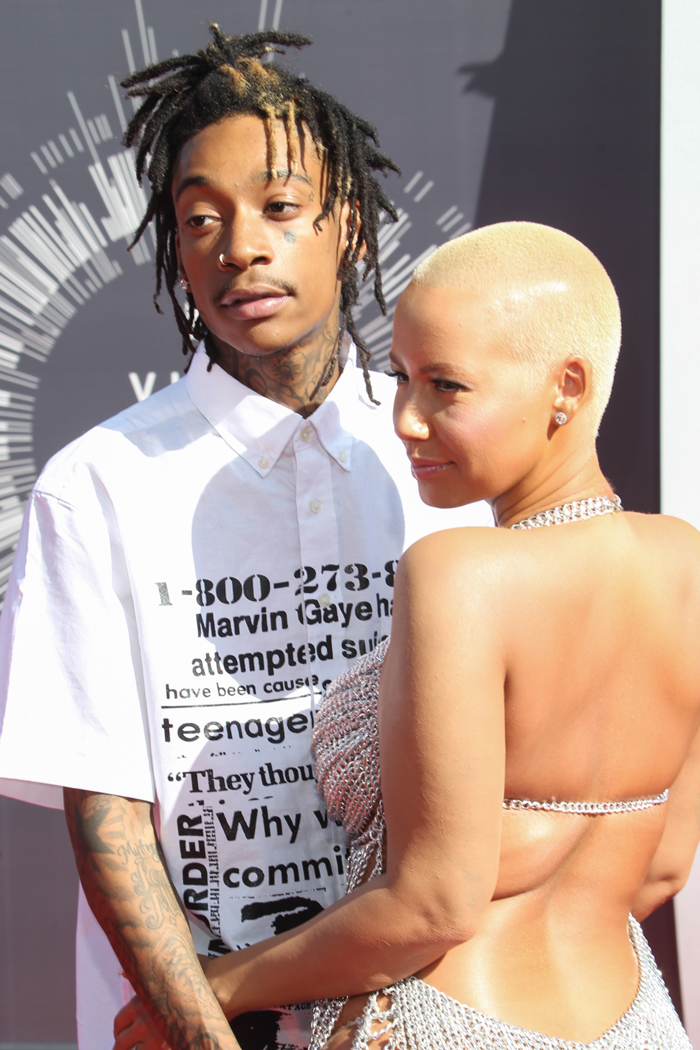 Demi Lovato dressed boldly in a beautiful red Lanvin gown. This dress is gorgeous, and Demi looks fantastic. I see this dress as a sign of Demi's emotional maturation. The only thing wrong? The VMAs are much less formal. I would have saved this dress for an event like the Grammys.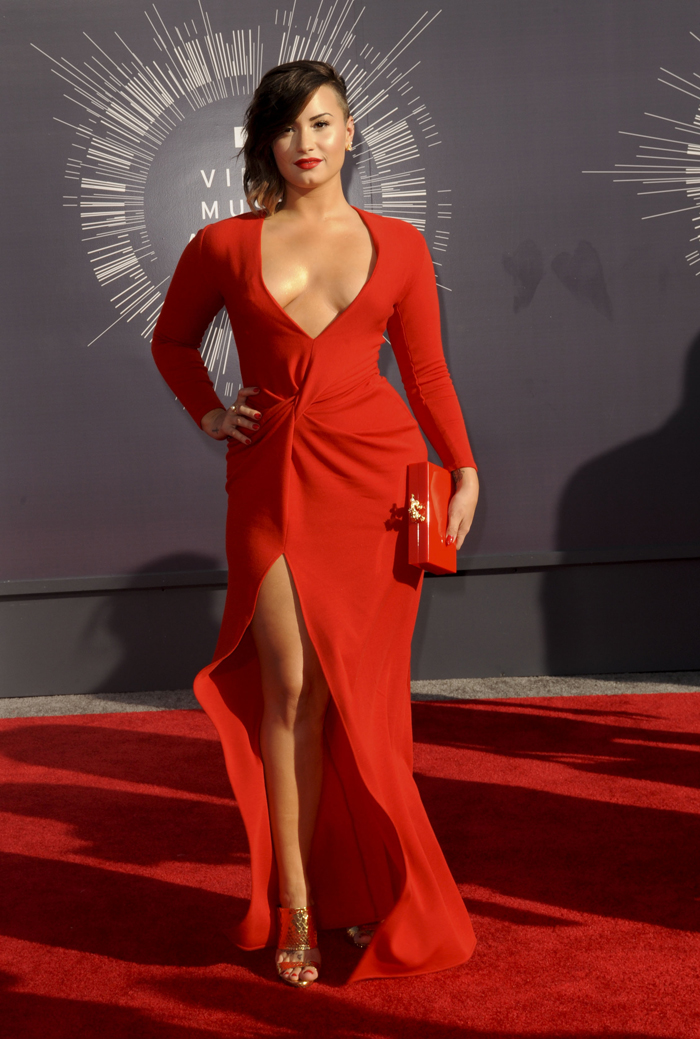 Ireland Baldwin made her red carpet debut with rapper Angel Haze. I never realized until now how much taller Ireland is than Angel! Angel has a strong stage presence, so I expected her to be taller. Ireland wore Roberto Cavalli. This dress looked flapperish and fun, but the bodice was very ill-fitting. Angel wore Helmut Lang, which looked like her everyday uniform.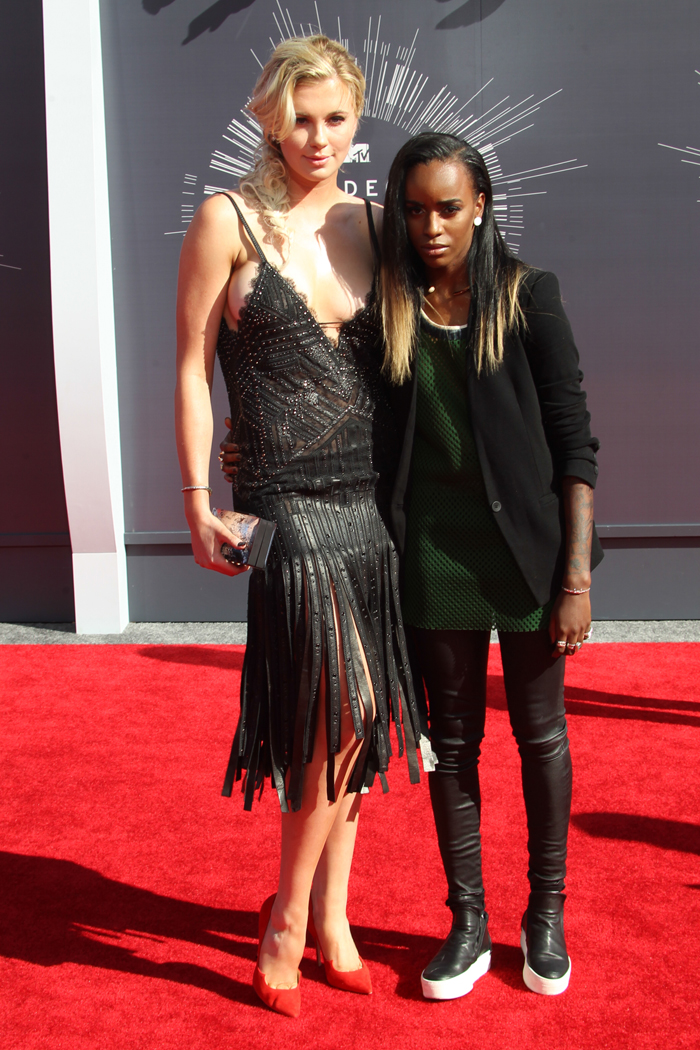 Photos courtesy of WENN