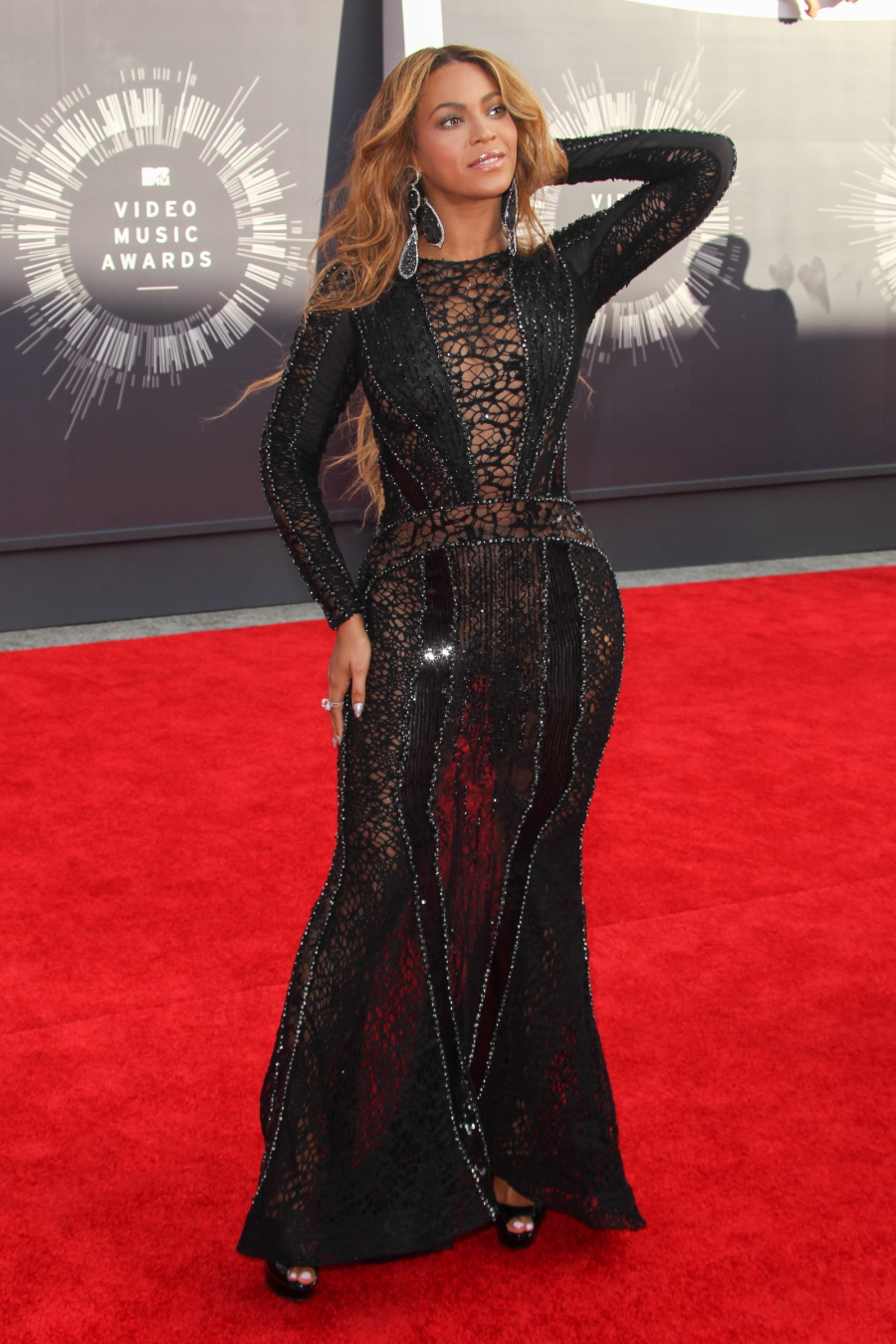 Alright, let's talk about Beyonce. Beyonce Beyonce Beyonce. Queen B. Our lord and savior Beysus. We knew coming into the VMAs that Beyonce was definitely going to perform and that she was definitely going to pick up the MTV Video Vanguard Award. We also knew that Beyonce would explicitly or implicitly address the now-constant rumors about her marriage being in shambles. We were all waiting to see if Jay-Z was there, if they would sit together, if Bey would make a reference to her marriage. And they made us wait and wait and wait. But it was worth it.
First, Bey walked the red carpet alone. She also did the press room, backstage, alone. No Jay-Z. But Jay was seen on the backstage camera early on in the night, and we saw that he was there and he was holding on to Blue Ivy. By the way, Beyonce's red carpet look was the black lace Nicolas Jebran Couture. I'm not into it, but I rarely like lace on a red carpet, it usually looks cheap and Fredrick's of Hollywood to me. Beyonce's burgundy Zuhair Murad dress in the press room was a tad better, but still not really great.
So, with everybody primed and everybody waiting until the very last moment for Queen B, she finally arrived. There was a smoke machine. There were her special Bey-fans. There were amazing back-up dancers. There were stripper poles and dramatic back-lighting. And Bey kicked our asses for 16 minutes, doing mostly a medley of songs off her new album. She even threw in part of her "Flawless" remix with Nicki Minaj, referencing "a billion dollars on an elevator."
Even for Beyonce, this seemed like an especially emotional performance, right? But I always have to give it to her – she WORKS. She brings production value to everything. She made the VMAs a must-watch event. Anyway, after she performed and cried and busted her ass, Jay-Z came on stage with Blue Ivy to present Bey with her Video Vanguard Award. Well-deserved. I feel like their body language was supposed to tell us that everything is fine, that they're working through their problems. But what I got out of it was that Bey was acknowledging that they were having problems. I tweeted this last night and I think it's true: they're not breaking up now. Not this week. Not next week. But maybe in October.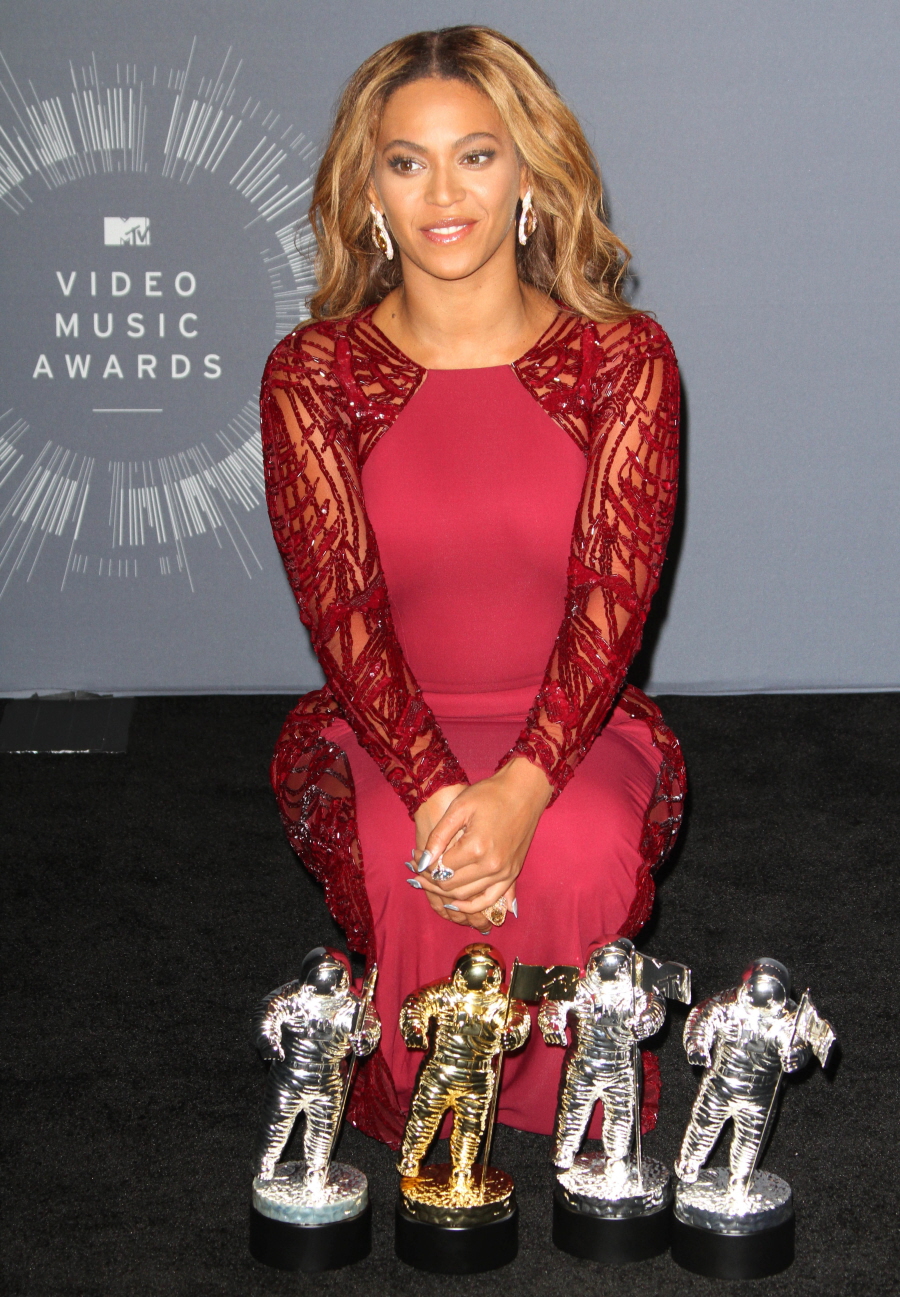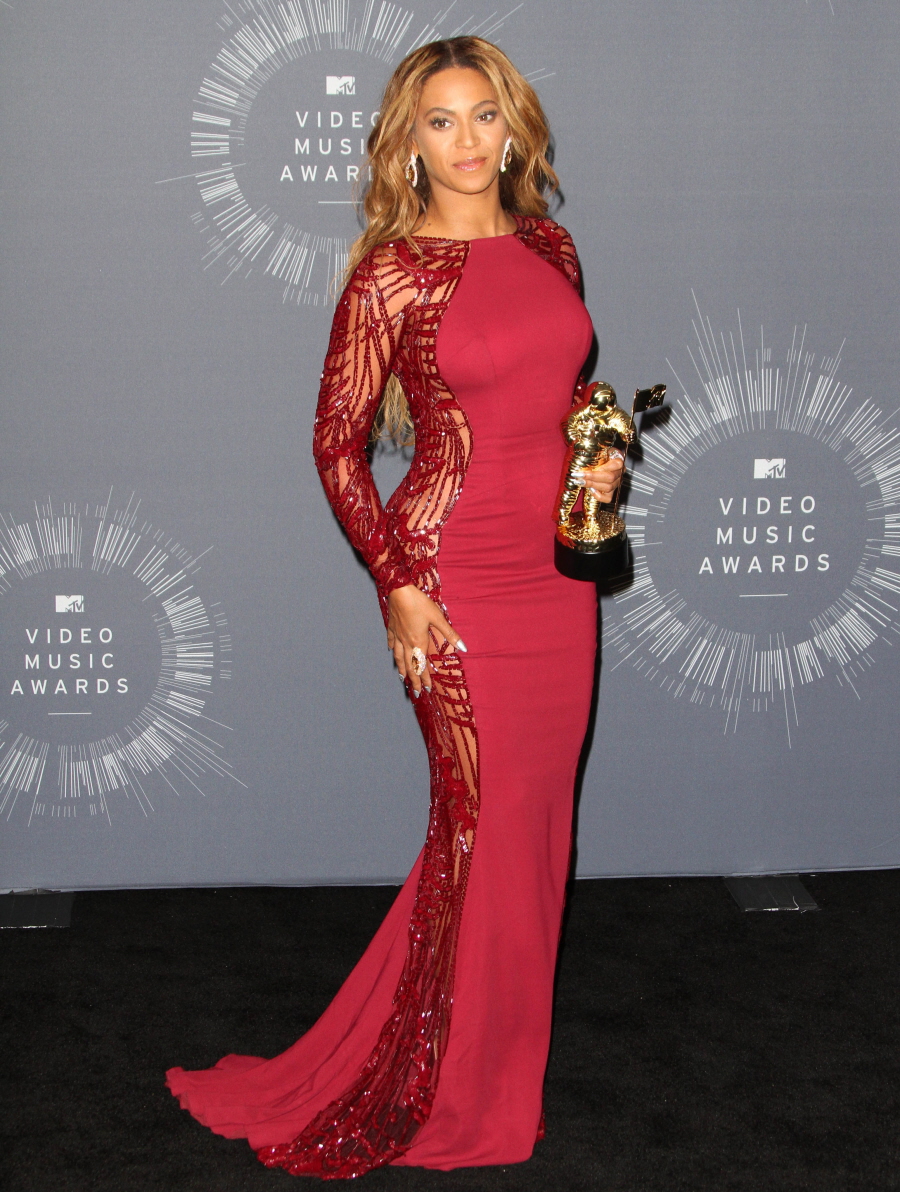 Photos courtesy of WENN.