Diane Sawyer ended her 5-year gig as World News anchor last night. She's sticking with ABC News on an as-yet-unannounced project. Diane seemed excited about her position change and signed off by saying (via People), "I just want you to know what a deep privilege it has been to sit in the anchor chair these years … where Peter Jennings created a signature of such curiosity and courage." I miss Peter Jennings!
Diane's new adventures will be worth following. As she makes the shift, some excerpts have leaked from Sheila Weller's upcoming book, The News Sorority (which comes out Sept. 30), is all about the behind-the-scenes drama of the news anchor biz. The book focuses its attention on the rise of Diane Sawyer, Katie Couric, and Christiane Amanpour. It sounds like Amanpour's drama had to do with CNN placing her in life-threatening warzones and then refusing to give her a show (the full piece is The Daily Beast here). The stuff about Couric and Sawyer sounds really catty. Here's the deets from the Daily Beast:
* Couric and Sawyer competed relentlessly for "gets" both when they hosted rival morning shows but with radically different approaches. "When a friend of Diane's, a public figure, was being pursued by Katie's people, the wooed eminence got a call from [Diane's husband] Mike Nichols, who said–in a very nice way, to be sure–that he and Diane would essentially cut off all social contact if their friend appeared on Today."

* When Diane beat Katie on an interview with a 57-year-old woman who'd given birth to twins, Katie mused aloud, according to a person who heard the comment: "I wonder who she blew this time to get it."

* When Couric became the first woman to front a network evening news program alone at CBS, she wooed iconic anchor Walter Cronkite over a couple of dinners, and the old man's blessing was such that he recorded the introduction to the broadcast. Later Cronkite privately expressed discomfort with Couric's allegedly soft-news style.

* Sawyer maneuvered her former GMA co-anchor, Charlie Gibson, out of the anchor chair at World News. "In the summer of 2009 Charlie had lost his momentum and Diane moved in for the kill…Charlie told people that he was called into David's [Westin's] office and told, 'You're out.'"

* In early 2010, as CBS News was facing massive layoffs, and prominent talents like Lesley Stahl were being asked to take pay cuts, Couric, who was famously making $15 million a year, gave a breezy interview to Harper's Bazaar boasting about her great legs, illustrated with a glamorous movie star photo. Weller writes: "Irrational though it might have been, it felt like Katie was rubbing in her privilege while so many women saw themselves, or their friends, cleaning their desks and saying goodbye."

* Sawyer's arch-enemy was Barbara Walters, who referred to her as "That Girl."
[From The Daily Beast]
I'm sorry, but the "beej" comment is hysterical. It's awful for sure, but picturing perky little Katie Couric saying that is deliciously unexpected. Who knows if Katie truly believed that Diane would get on her hands and knees to score an interview with a 57-year-old woman who birthed twins. The beej obviously didn't happen. Did Couric actually say something like that? Maybe.
Denials are pouring in. The Mail spoke to a source who says, "This book is riddled with inaccuracies, dates and ratings that are mentioned are not correct. What's sad is that this could have been a fantastic book instead of something that has blatant misogynistic undertones." Misogynistic, yes. The source also says Katie is fine with everything written about her in this book because "She's spunky, she's had enough crap written about her before." Diane is reportedly "not happy." Us Weekly has spoken to a Couric source who says Weller "got a lot right, but also got a lot wrong." Hmm.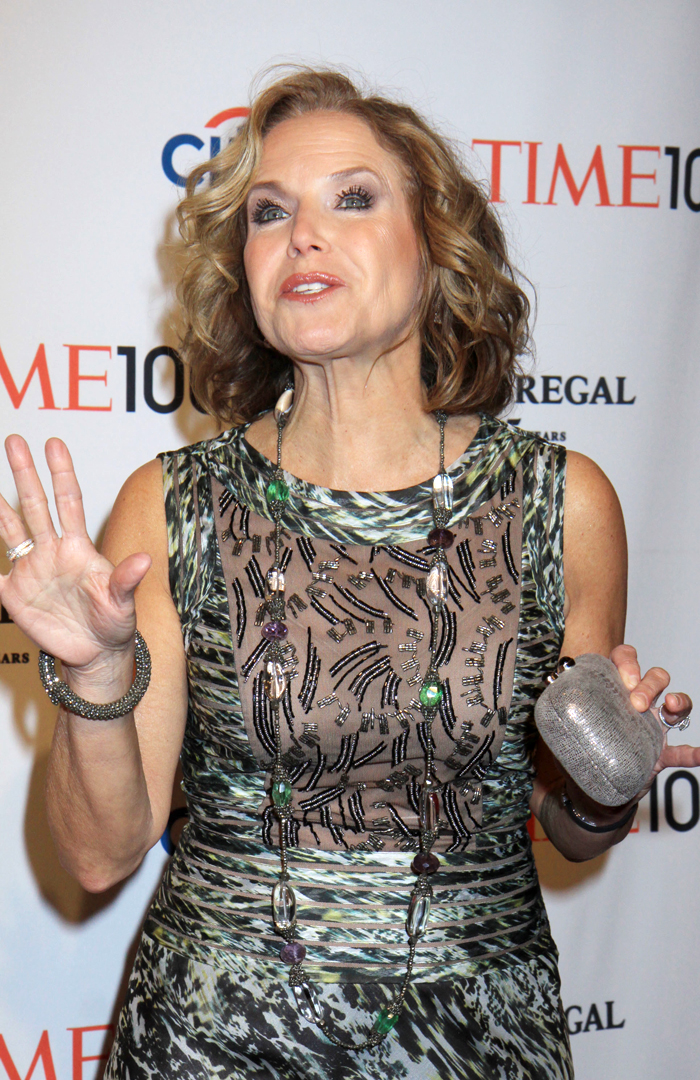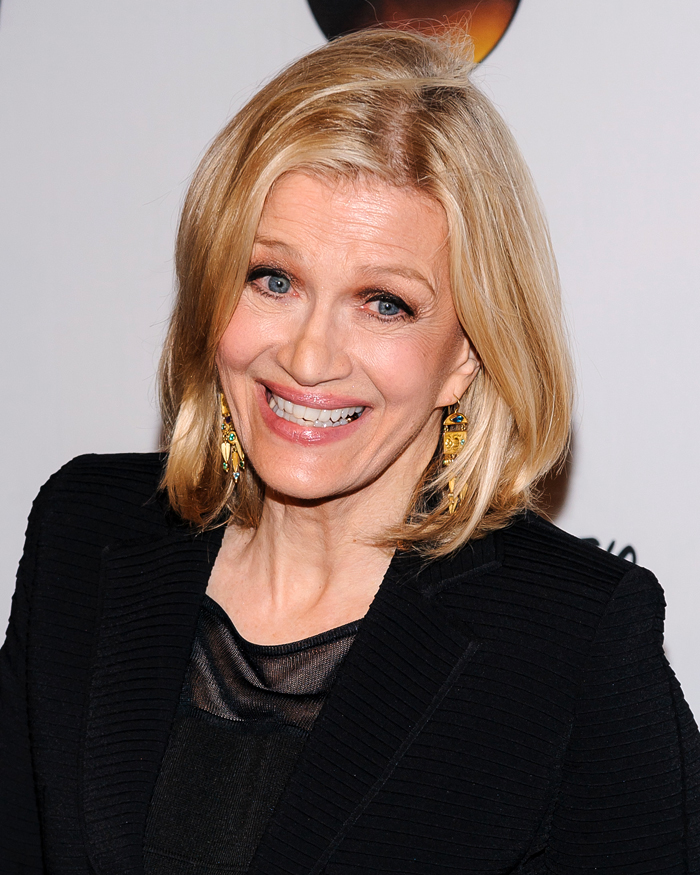 Photos courtesy of WENN