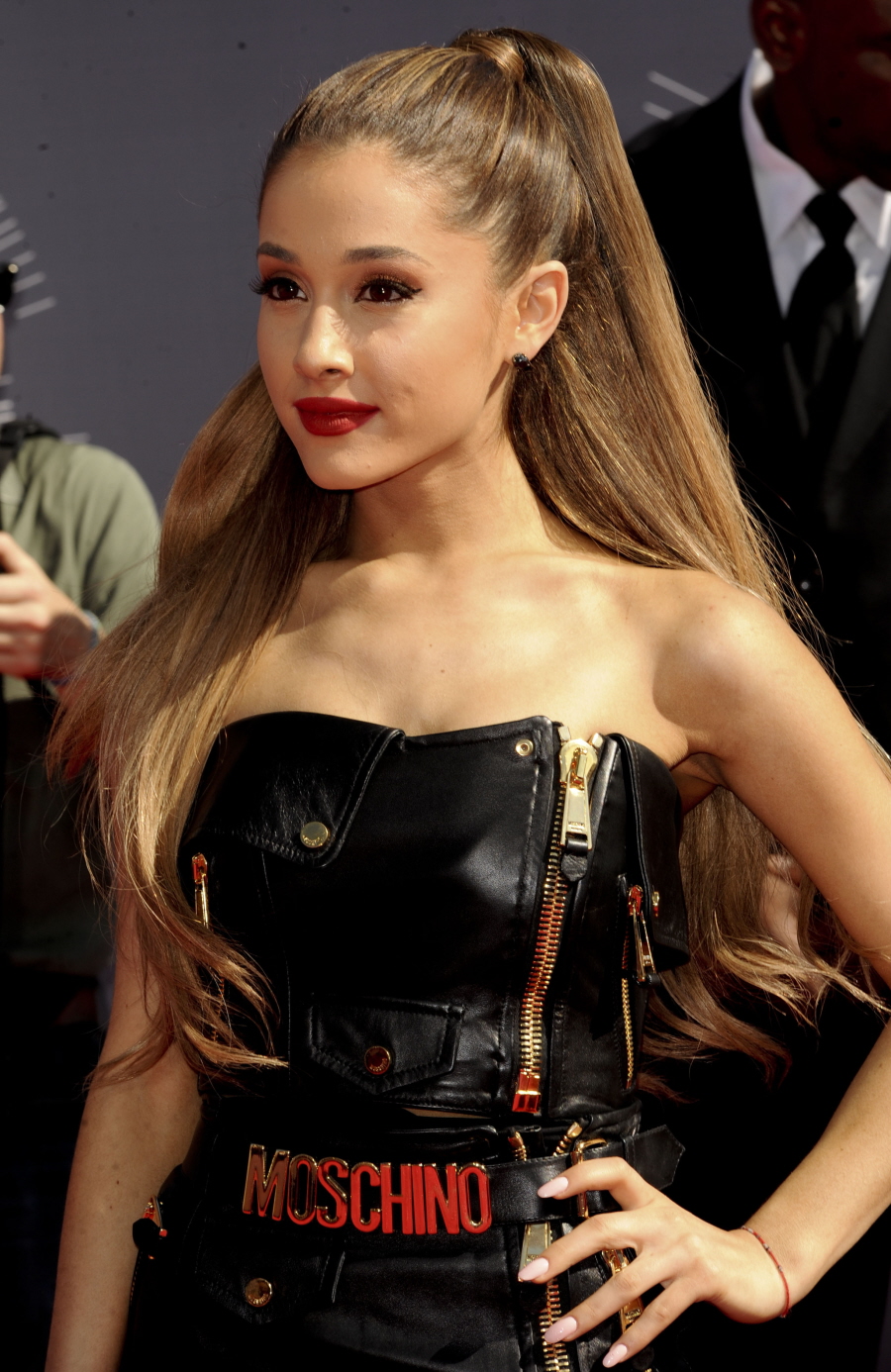 I didn't realize until now that Mariah Carey actually said something about little Ariana Grande earlier this year. Apparently, Mariah was being interviewed on some radio show and she was asked about Nicki Minaj ("who?" Mariah asked), Beyonce (Mariah claimed she hadn't heard "Drunk In Love") and Ariana. Mariah threw subtle shade at Ariana, saying: "I wish everybody all the best of luck and if this is the career path they choose, hope that they can achieve longevity." OUCH. That was Mimi's way of saying Ariana is a flash-in-the-pan.
I bring up the Mariah stuff because it plays into this story from Star. Apparently, Ariana is already a crazy diva and everybody behind-the-scenes hates her guts because of her obsession with her left side and her toddler drama (she should totally get with Justin Bieber). And it seems like Ariana HATES Mariah. Watch out, girl.
While filming a TV special in mid-August, Ariana Grande was impossible to work with! "She was a total nightmare," explains a source on the set. "She demanded to be shot only on her left side and told the lighting crew that if they used red light, she would 'kill herself'."

Producers at the venue were so disgusted with the way she treated everyone, they almost pulled the plug!

"They were saying that she is, hands down, the most difficult person they have ever had to work with," adds the insider.

And don't even think of comparing her to another famous diva. "Ariana was mad that Mariah Carey dissed her in an interview and it makes her furious to even hear Mariah's name," snipes the source. "Ariana insisted that Mariah's name never be brought up in her presence."

Ariana's awful attitude wasn't a one-time thing – on the set of a recent photoshoot, "She arrived hours late, with no explanation, and refused to do anything the photographer asked. She was acting like a crazy person. One minute she was all sweetness… then she'd storm out, only to come back two minutes later, all smiles."

She also refused to do the ALS Ice Bucket Challenge because she didn't want anyone to see her without layers of makeup and her hair extensions. An insider said: "She doesn't care. Her skin is a big problem for her and she absolutely does not want to be seen barefaced."
[From Star Magazine, print edition]
I lol'd at "she told the lighting crew that if they used red light, she would 'kill herself'." She is literally the most hyperbolic person ever. Literally. And if you don't believe she is literally the most sardonic, driest, funniest, most fabulous hyperbolic diva ever, then I will kill myself. I did feel bad for her about her skin concerns too – that might be why she wears so much makeup, to the point where she looks like a toddler hooker. But that's the cycle of bad skin – wearing so much makeup probably contributes to her breakouts too. Time to see a dermatologist.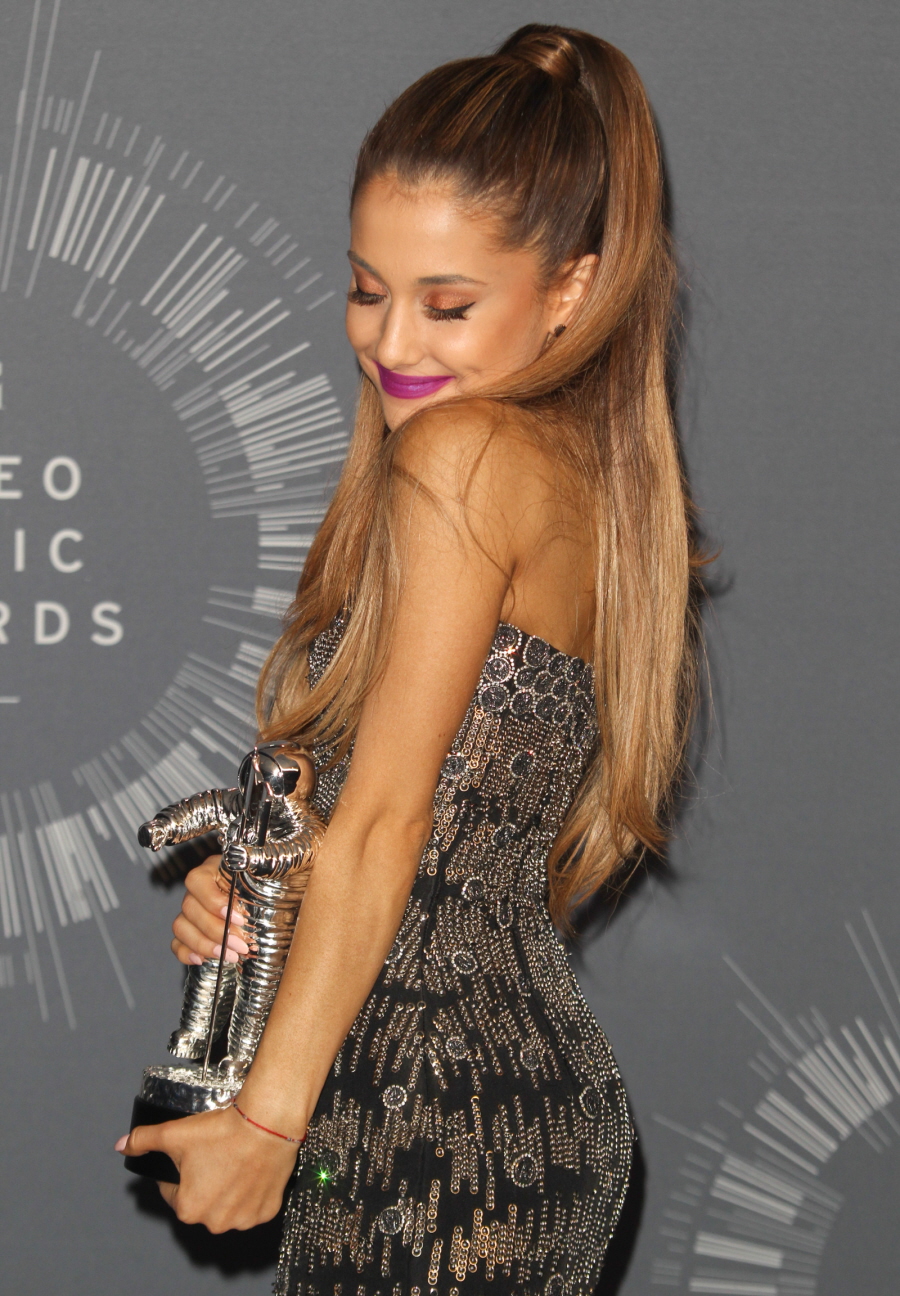 Photos courtesy of WENN.