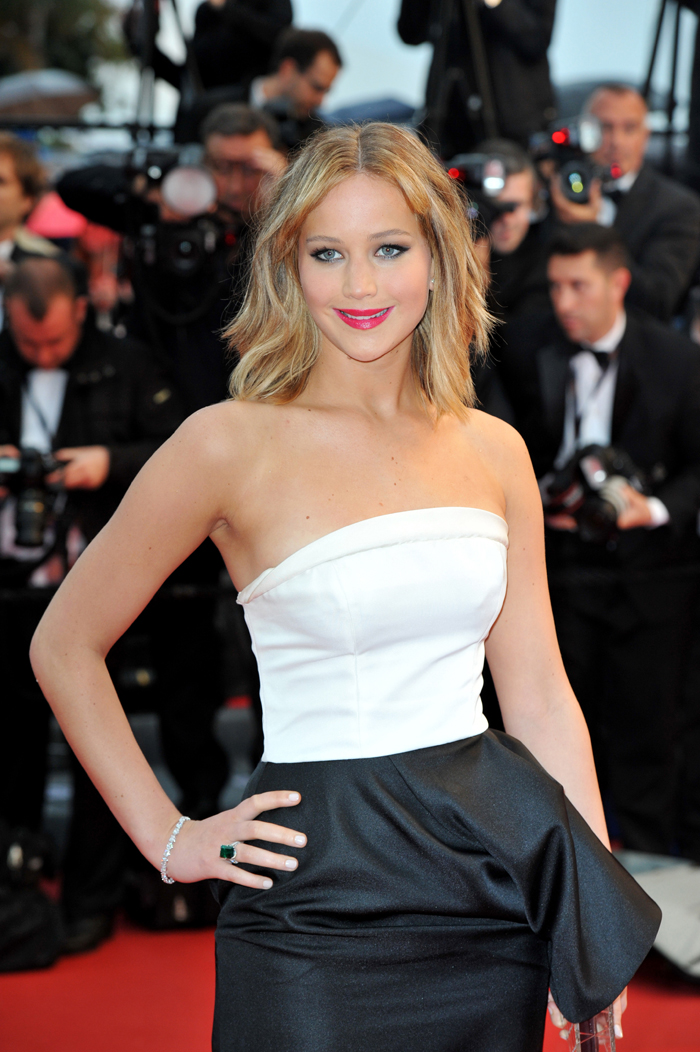 After Sunday evening's massive photo leak involving many celebrities' (alleged) private photos, the internet pretty much lost it. Everyone's yelling at each other from different sides of the room. These photos were intended to be private and were taken by or for significant others. There's nothing wrong with private selfies, and these women should not be shamed. They are victims, just as male celebrities would be if it happened to them. (I am in no way advocating for men to be hacked, just pointing out that only female celebrities have been victimized in this case.)
There are many updates to yesterday's post. Let's do bullet points:
* As discussed already, Jennifer Lawrence's rep says JLaw has already contacted authorities. Kate Upton is following suit. Upton's rep told Us that the published photos are "an outrageous violation" of Kate's privacy. TMZ heard from an FBI spokesperson, who says the agency is "aware of the allegations concerning computer intrusions and the unlawful release of material involving high profile individuals, and is addressing the matter."
* The original hacking story from Buzzfeed said the hackers exploited an iCloud vulnerability. Kirsten Dunst is fully on board with this theory:
Thank you iCloud🍕💩

— Kirsten Dunst (@kirstendunst) September 1, 2014
* HuffPo reports that Apple has rushed out a fix for a possible leak source. A bug called "ibrute" allowed hackers to exploit a weakness in the "Find My iPhone" app. The main problem was that the app didn't require "brute force protection." Anyone could enter an infinite number of password attempts and never be locked out of an account. Apple tells the Mail there's still no guarantee yet that iCloud is completely safe, but "We take user privacy very seriously and are actively investigating this report."
* Jennifer Lawrence previously admitted to MTV that iCloud's backup methods are confusing: "My iCloud keeps telling me to back it up, and I'm like, I don't know how to back you up. Do it yourself." Note: JLaw is in no way to blame for her photos leaking. I'm loyal to Apple's devices, but iCloud is a mess. The settings are jacked, stuff disappears and reappears on its own. That sh-t is confusing. Whether or not JLaw backed up her stuff to iCloud on purpose, she and the other celebs had an expectation of privacy.
* The hacker may not have worked alone. There's said to be a collective of hackers who pursued this disgusting project for years. Mary Elizabeth Winstead's tweets indicated that her leaked photos were taken years ago and deleted. Business Insider discusses the "group of enterprising hackers pooling their resources to try and earn the biggest reward." These dudes solicited Bitcoin donations. The transaction records show they earned $120 total. Other reports say the hackers tried to sell the photos on the internet black market. I guess that didn't work either.
* The Mail discusses the "original guy" who has been fingered by various posters. This dude posted screenshots that gave away his unique file structure, which led to people figuring out his identity. The guy bragged, "We appreciate your donations and applaud your excitement. I will soon be moving to another location from which I will continue to post." Buzzfeed has a new interview with this douche, who says he's not a hacker. He only wanted to con people into sending him Bitcoins. Now he's driving around, hasn't slept in 40+ hours, and can't find an open law office. I don't know.
* Many celebrities have opinions on this mess. Lena Dunham, coming right at ya.
Seriously, do not forget that the person who stole these pictures and leaked them is not a hacker: they're a sex offender.

— Lena Dunham (@lenadunham) September 1, 2014
Emma Watson spoke up too. She is just awesome.
Even worse than seeing women's privacy violated on social media is reading the accompanying comments that show such a lack of empathy.

— Emma Watson (@EmWatson) September 1, 2014
Ricky Gervais tweeted and deleted various jokes on this topic ("Celebrities, make it harder for hackers to get nude pics of you from your computer by not putting nude pics of yourself on your computer"). Gervais eventually decided to assert his right to make tasteless jokes.
Make jokes, not war.

— Ricky Gervais (@rickygervais) September 1, 2014
Ugh, Ricky Gervais. Yes, he has the right to make jokes, and we have the right to call him out for it. Thank goodness for Emma Watson.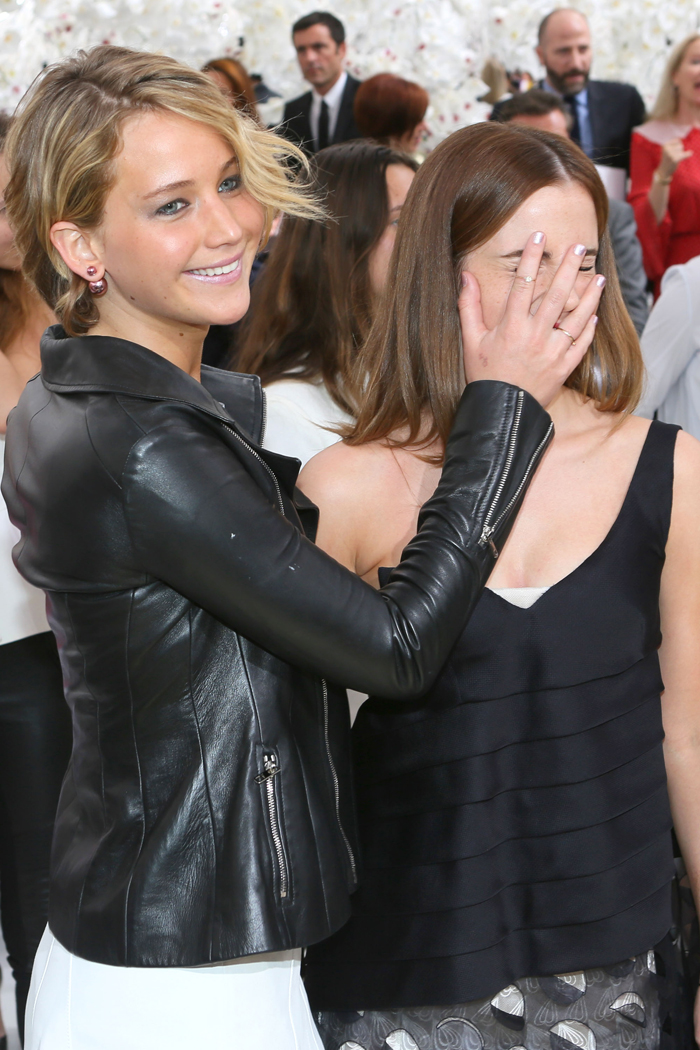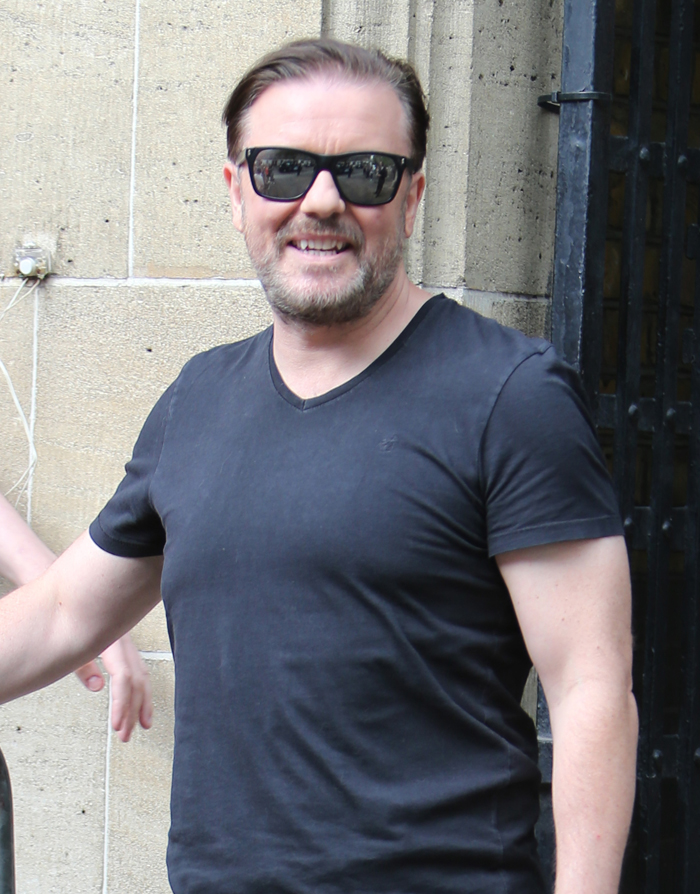 Photos courtesy of Fame/Flynet & WENN