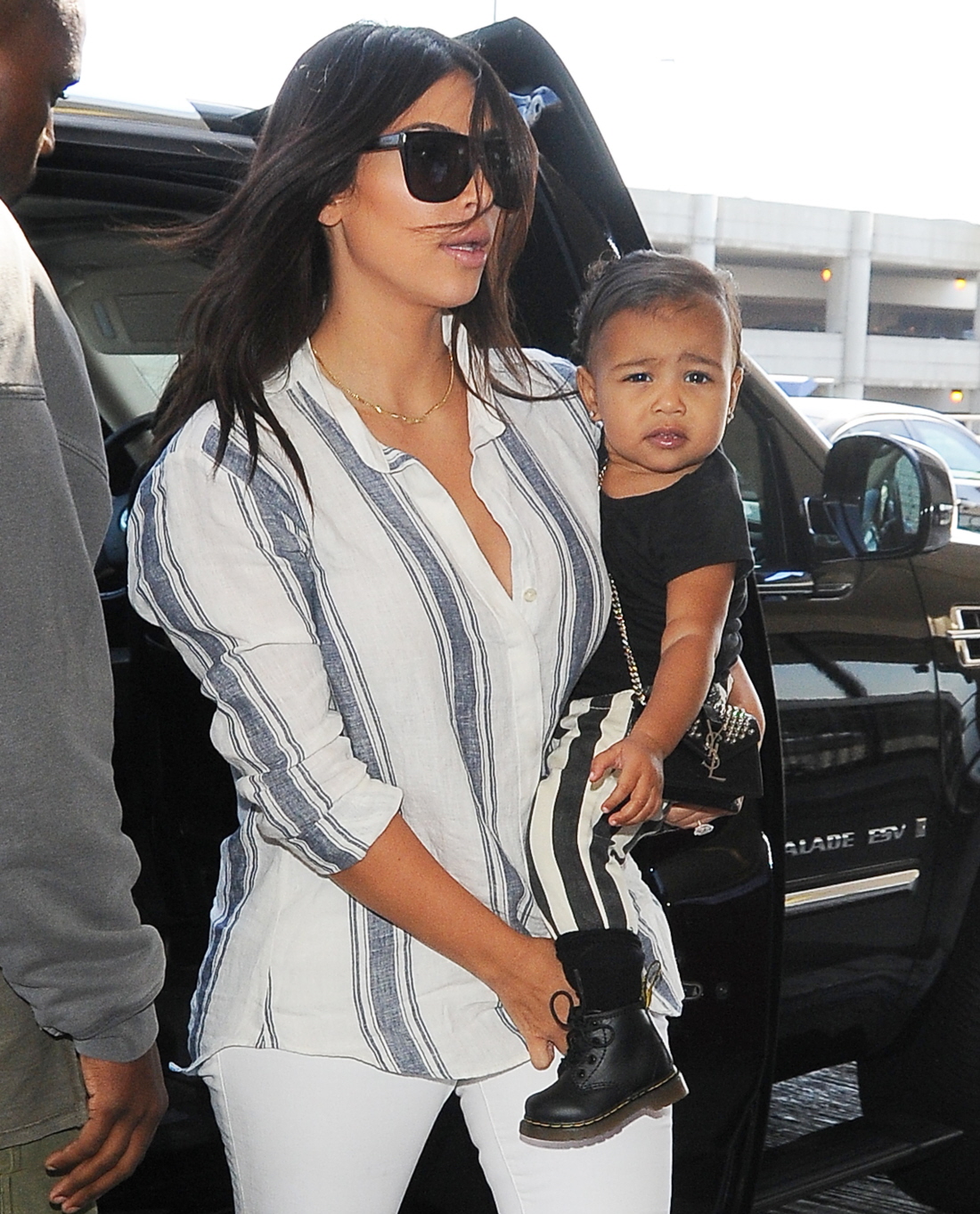 Here are some photos of Kim Kardashian and Kanye West leaving LA and arriving in London yesterday and today. Surprisingly, Kim didn't do a costume change mid-flight, although I still think it's a bad idea to wear white pants while traveling, not to mention while trying to mother a messy toddler. Kim, Kanye and North rarely travel together, so these photos are something of an occasion. Kimye had a full holiday weekend – they went to a friend's wedding in Delaware and Kanye performed at the Budweiser Made In America festival. Jay-Z "curated" the festival so maybe the situation between Jay and Kanye has thawed a bit?
Random thoughts… I like how Kanye is still so dedicated to his fringed booties. He's been wearing those booties for a while. I think it would be such a pain in the ass to travel in Kim's ugly shoes though – they look incredibly uncomfortable. Meanwhile, I kind of dig North's little outfit. Beetlejuice pants and baby Doc Martens? Awesome. And North is totally rocking a YSL purse too!
Apparently, the "wedding" episode of Keeping Up with the Kardashians aired… last night? Maybe. So, people got a better look at Kim's dress and all of the drama that went down pre-wedding. Who cares? I do not. Kim posted another wedding photo on her Instagram too. Blah.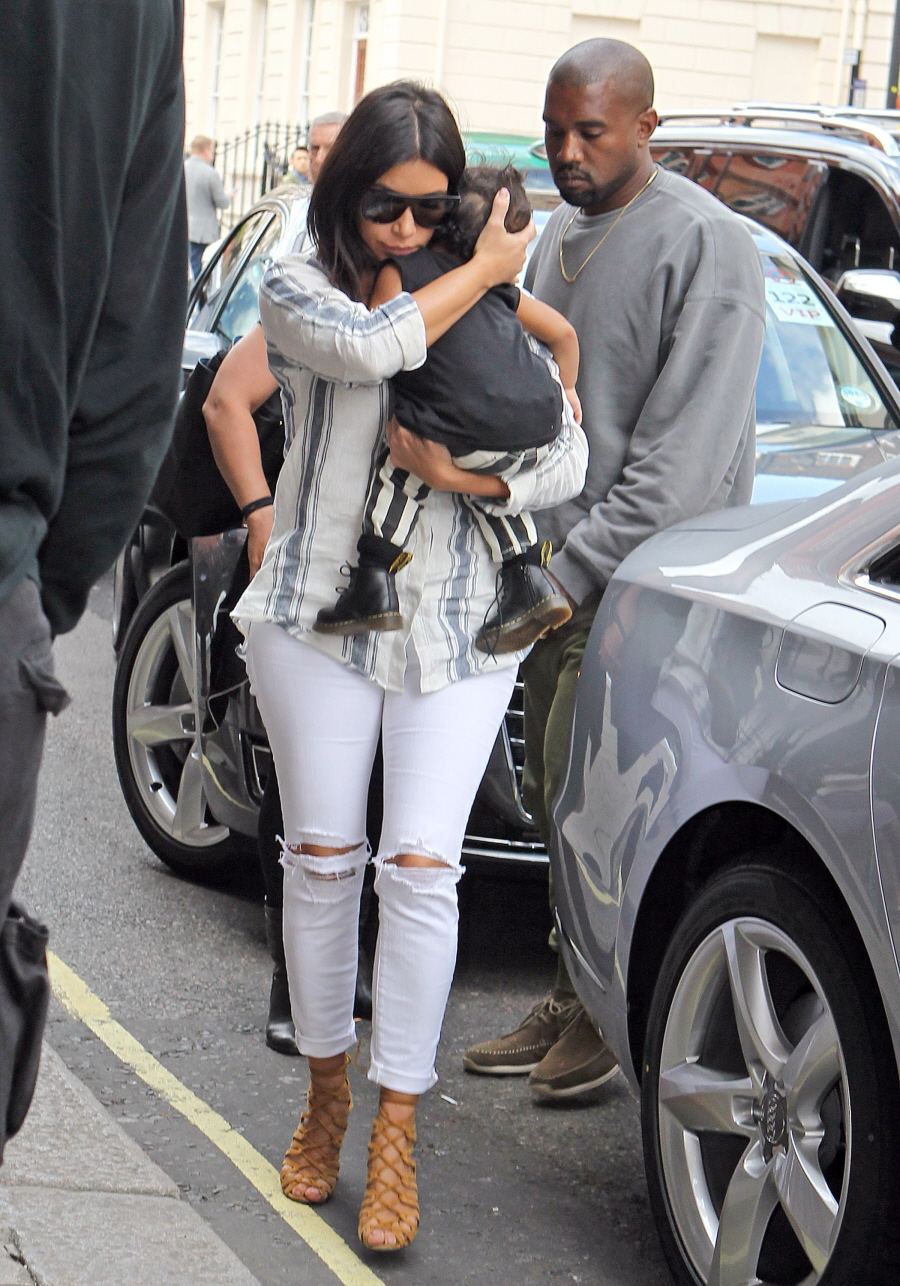 Photos courtesy of Fame/Flynet, Kim's IG.