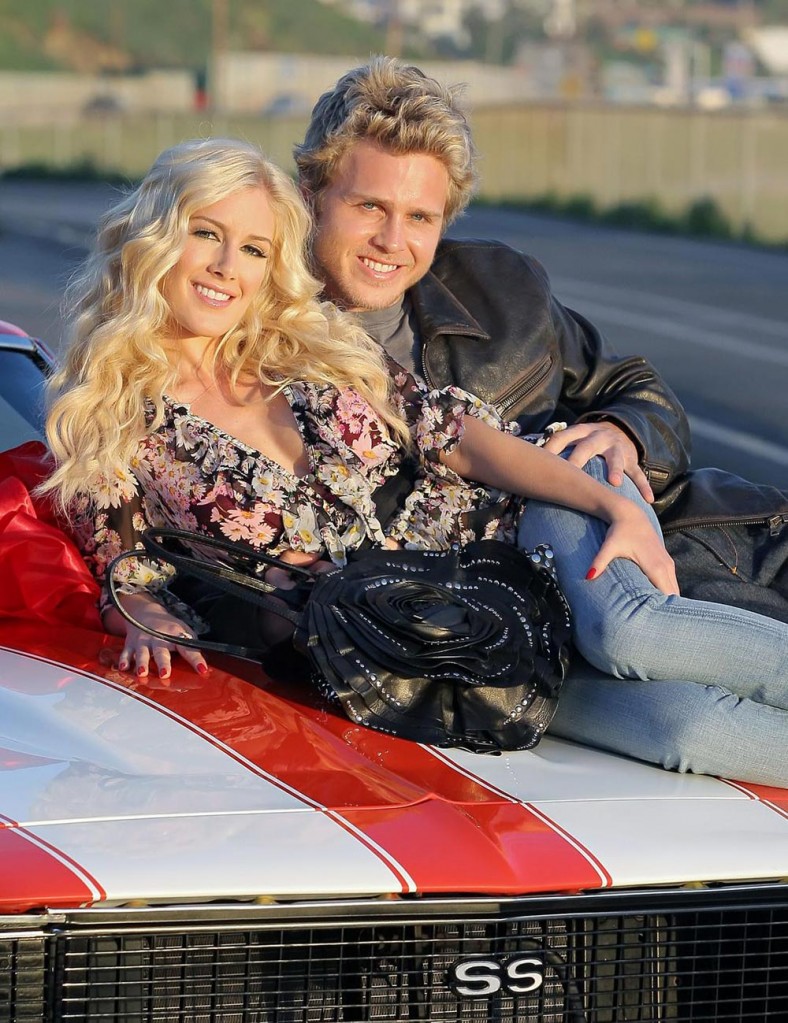 In the new issue of Seventeen magazine, Lauren Conrad talks about boys, what she's learned about relationships, and breaks the news that the next season of her "reality" show The Hills will be her last. She and the rest of The Hills gang have recently been seen filming scenes for season 5 in Hawaii, with everyone in a bikini except for Lauren. My big question is, how is she still relevant?
"I think there was a time when I let a guy, if not several guys, walk all over me — which I would never let happen now," she tells Seventeen magazine for its April issue. "I've grown to realize you can't allow yourself to be a victim."

Unlike her past romances with Brody Jenner and Jason Wahler, Conrad has kept her current relationship with actor Kyle Howard away from the cameras. In fact, the fashion designer won't even officially call him her boyfriend. "He's a friend," she tells the magazine. "I'm a fan of labels, but girlfriend doesn't always look good on me. Ha!"

MTV star is a label she won't have for much longer: Conrad tells Seventeen the show's upcoming fifth season (season 4 bonus episodes will premiere in March) will be her last.

"My biggest thing with the show was that I wanted to walk away from it while it's still a great thing," she explains. "I always want to remember it that way. I gave MTV a deadline and said, 'This is as long as I can do it and stay sane.' "
[from People]
Considering that most of the show, as well as its precursor Laguna Beach, consisted of blank stares, makeup artists off-screen, and a lot of self-pitying, I'm surprised that Lauren thinks she learned anything at all. Still, the fact that her new real-life boyfriend isn't in the show might be a step in the right direction.
Spencer Pratt and Heidi Montag must be pissed that Lauren has decided to leave – those two are happy wherever there are cameras. But like it or not, without Lauren, there's no show. Some producers from the show have even expressed that they don't know whether the show will go on without her. There were talks for some time of giving the couple their own TV show, but as their star is slowly fading, it probably doesn't seem profitable to the suits at MTV. You can bet, though, that there will be some sort of special on their (real) wedding – or breakup. Look forward to lots of nuptual drama.
You can check out the trailer to season 5 of the Hills below:
Here are photos of Heidi and Spencer with her "wedding" gift for him, a classic 1968 Chevrolet Camaro. Credit: PacificCoastNews.com