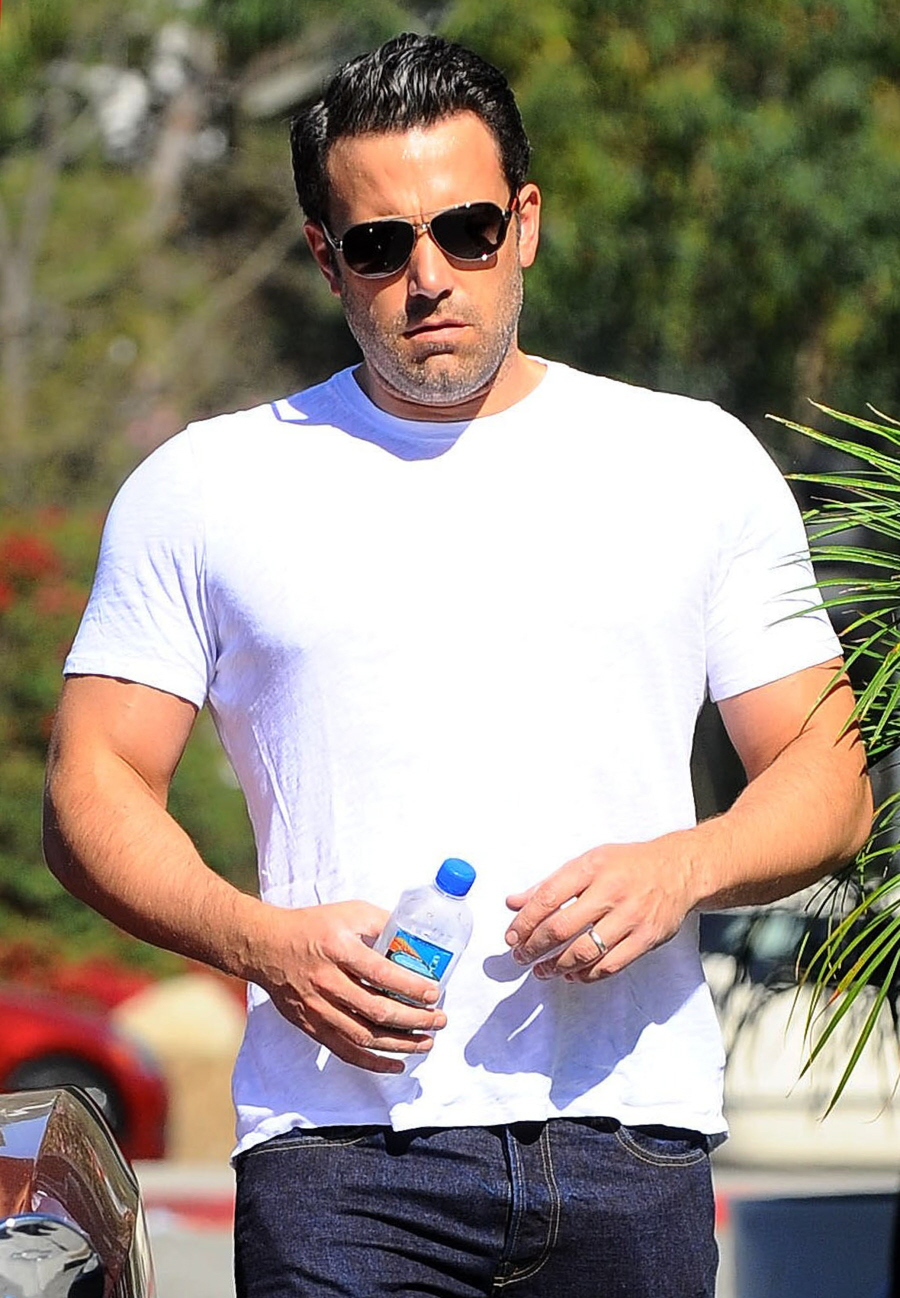 Ben Affleck has a new interview with the New York Times to promote Gone Girl, which is easily one of the most-anticipated films of the year. Every time a new trailer comes out, I'm hunting for clues to see what was changed and what wasn't. I personally wish that Rosamund Pike was front-and-center during the early promotion, but I guess there's a concern that Rosamund won't get people into the theater, so they've got to lead with Affleck. That concerns me, honestly. Gone Girl isn't a good read because of Nick Dunne: it's a good read because of Amy. Putting Affleck out there to do the promotional heavy lifting gives me the impression that Amy's character has been diminished. We'll see. As for this Affleck interview… he's sort of grim and serious and we get it, dude. You're Mr. Dramatic Actor now and you still feel deep shame about dating J.Lo. Sigh. You can read the full piece here. Some highlights:
An oblique reference to Bennifer 1.0: "There's nothing really about this guy or character that I feel connected to personally. Except that I have definitely felt as though I was looking at a version of my life that I didn't recognize through the prism of the media."

His evolution as an actor/celebrity: "I think for me there's the idea that 'Oh, he was callow and foolish in his youth and has sort of learned the error of his ways and has redeemed himself and is now like, maybe, a person of substance.' But it wasn't that I was lost and now I'm found. It was because we grow up. We kind of evolve."

Another Bennifer 1.0 reference: "[I was] cast in a soap opera where I had no control over the lines I was saying or the story line." His recurring thought then was: "This bears no resemblance to me, and I really wish they would write me a better part. Because I don't want to be this guy."

The process of doing "grueling" work with David Fincher: "It was music to my ears. I love that idea of almost a hair shirt of a movie, when're you just working very hard, all day every day. The feeling of risk has to do with: 'Is this person going to do something with my humiliation, or with my honesty and with my nakedness and the degree to which I'm exposing myself in a real way? Or are they just going to humiliate me and butcher it?'"

Playing The Batfleck: "I'm having a blast… [the film] is really unique to the genre and really smart."

The ebbs and flows of making movies: "The world is more naturally full of nos than they are with yeses. And, in fact, the yeses are so rare. I have to make peace with it. I don't always succeed. All these phases of life I've found are challenging in their own way. You keep running into new versions of yourself, and having to acclimate to that."
I was thinking throughout this interview… how often does Affleck bring up Jennifer Lopez or the Bennifer 1.0 years? How often is he the one bringing it up rather than the interviewer? Because it feels like a lot. It feels like most journalists are pretty much "over" asking him about that time in his life and he's the one obsessed with talking about it.
One slightly interesting sidenote – David Fincher told the NYT that his version of Amy is "partly based on Carolyn Bessette-Kennedy." Huh. That's interesting.
Oh, and the NYT puts this as a sidenote too: "Mr. Fincher granted The New York Times a private screening at his office. Contrary to early speculation, the film hews closely to the book." Gillian Flynn had said in interviews that she changed the ending when she adapted her book for the screenplay, so I don't know what any of this means.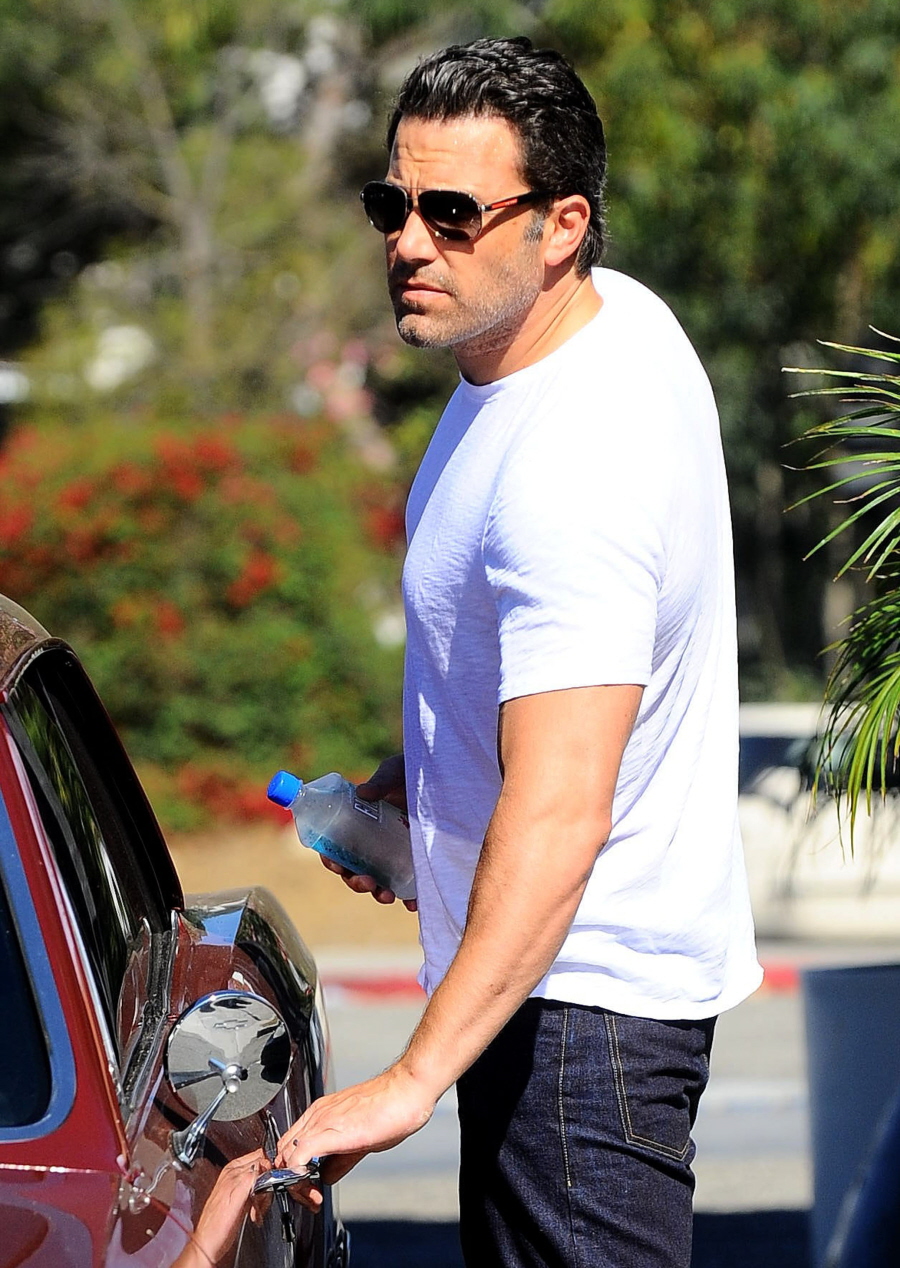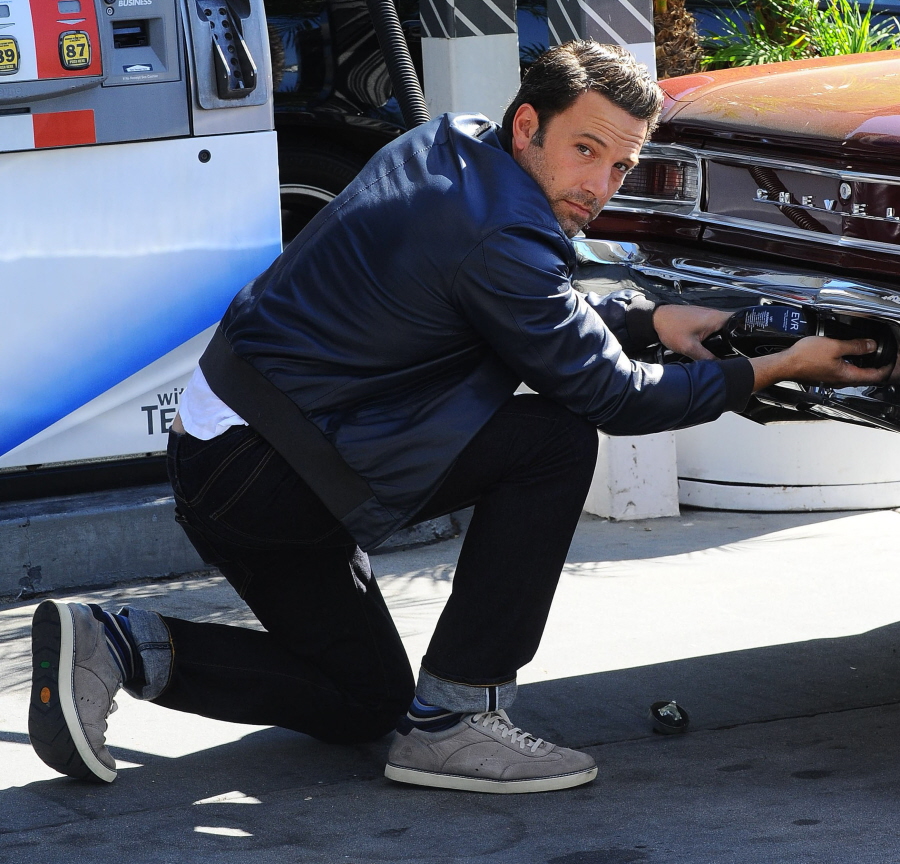 Photos courtesy of Fame/Flynet.