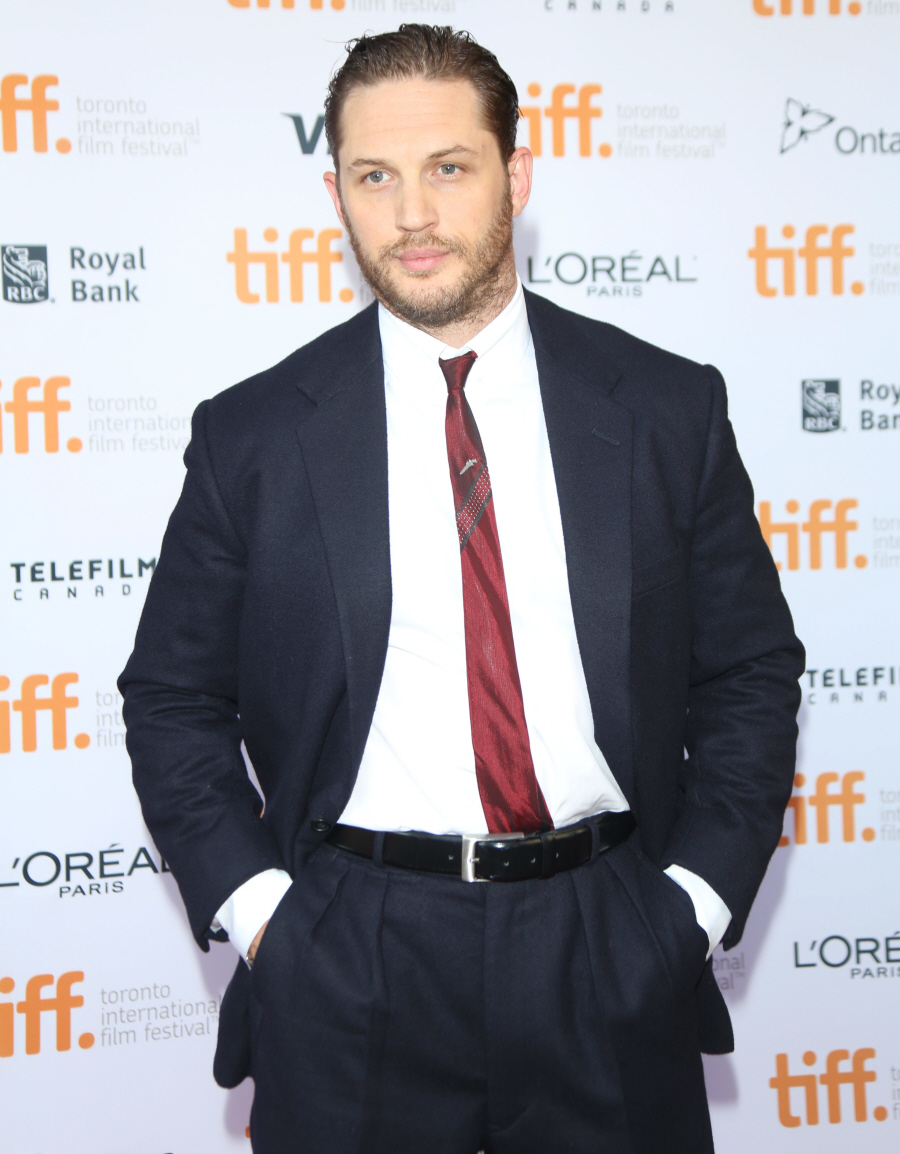 Tom Hardy is looking really great these days, right? He's not too thin, not too bulky, not too furry. Just the right amount of meat and fur. Perfection! These are photos of Tom and Noomi Rapace at the TIFF premiere of The Drop. That's the gritty gangster movie set in Brooklyn. You may also know it as "that film that gave us all of those wonderful photos of Tom Hardy nuzzling a pit bull puppy." Unfortunately for all of us, no puppies were on the red carpet. BOO! Fortunately, Tom Hardy looked really good so I'm not so mad about the lack of puppies. So, would you hit it? Of course you would.
Here's a great video with the cast & director. There's a really great part where Tom talks about the puppy, Rocco. And they talk about the late James Gandolfini, who had a supporting part in this film (I believe this is the last movie Gandolfini filmed before he passed).
And here's a featurette about Rocco and how important he is to the story. I think I must be seriously hormonal because I totally cried watching this.
Also, it should be noted… Noomi Rapace is now a platinum blonde. A blonde with NO eyebrows. Seriously, she shaved them off. I can't decide if I think she's so magnificent, she doesn't even need eyebrows.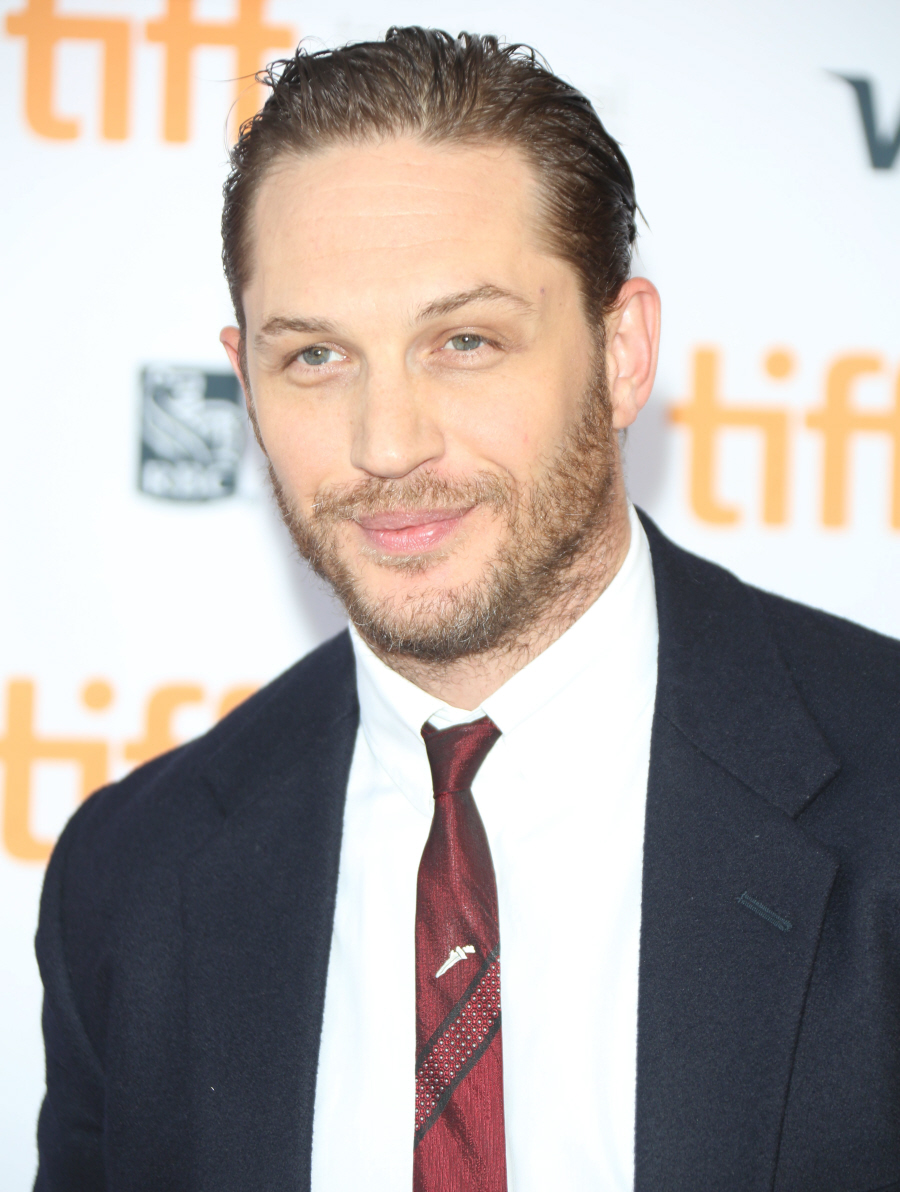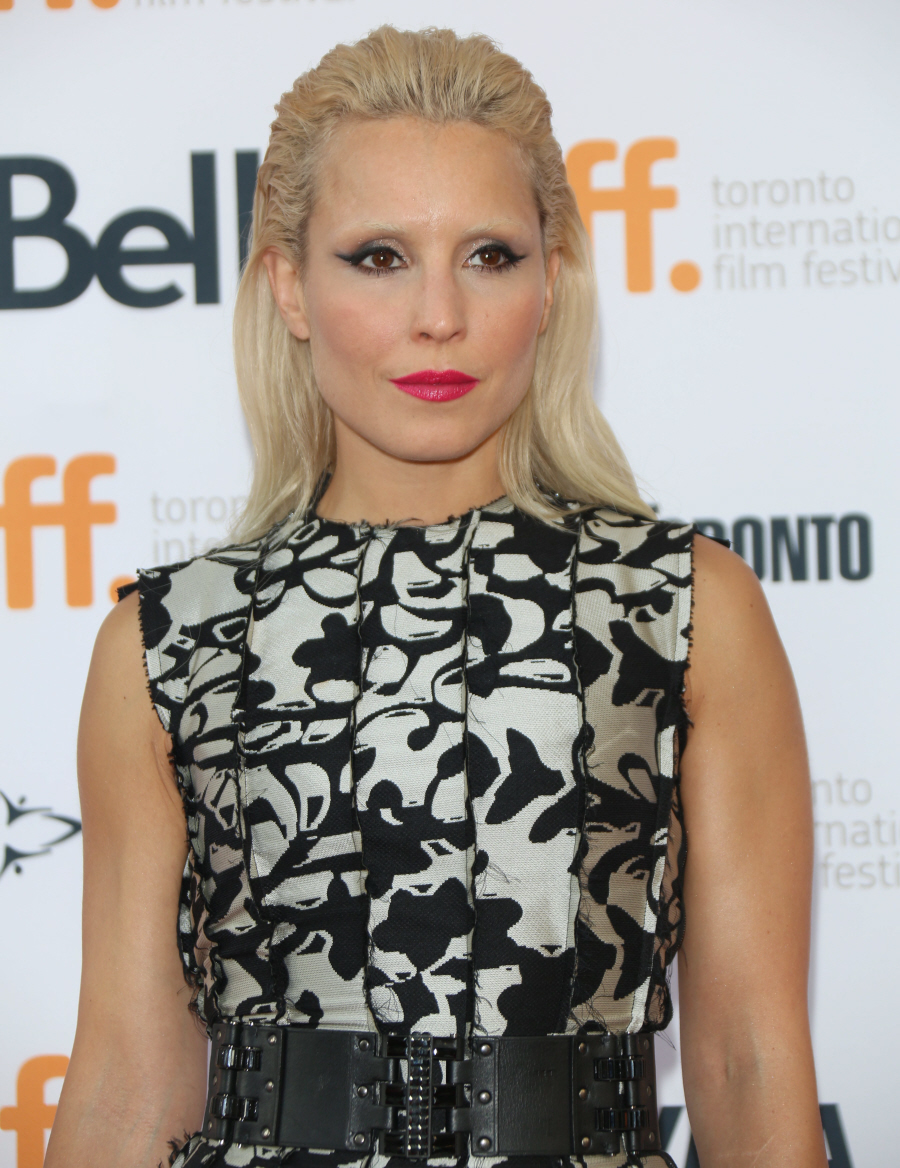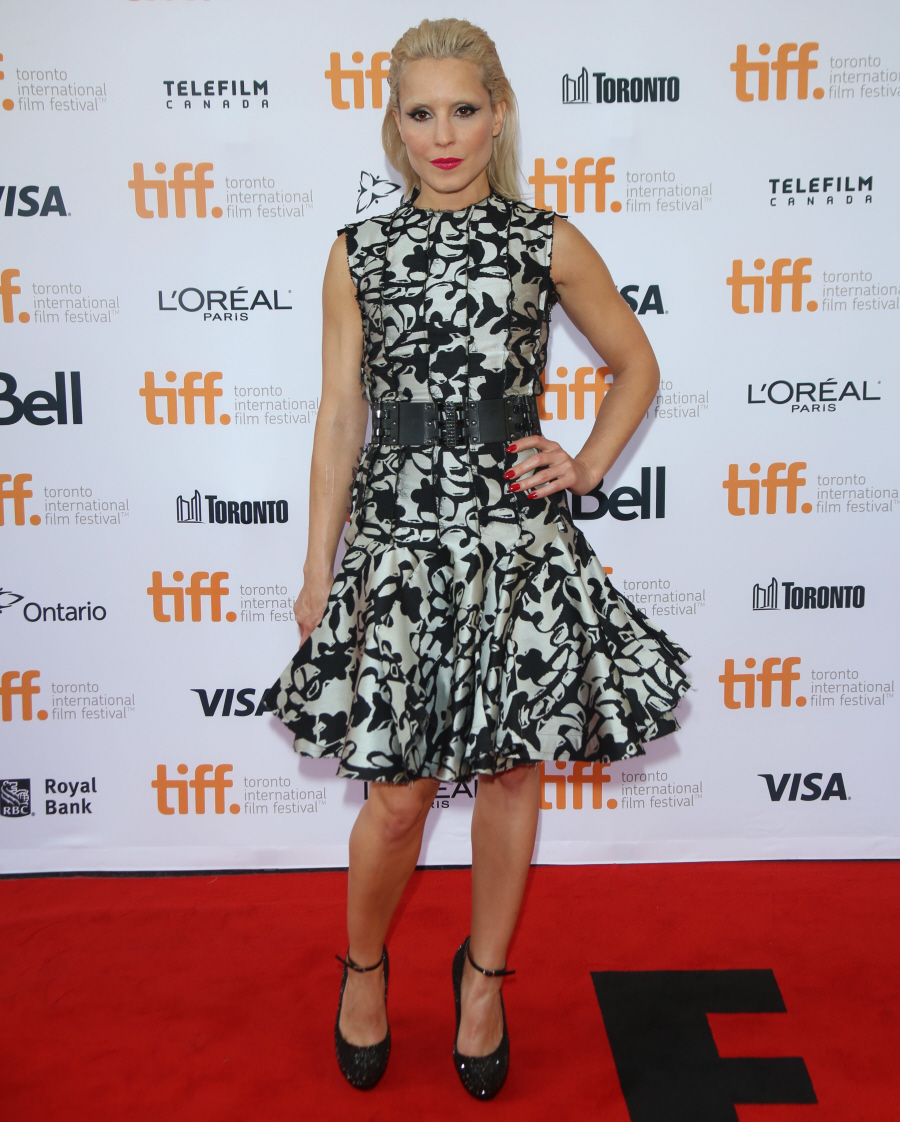 Photos courtesy of WENN.