These are photos of Ray Rice (formerly of the Baltimore Ravens) at a press conference with his wife, Janay, in May. Rice was attempting to mitigate the PR damage after TMZ published a video of Rice dragging his then-fiancée's unconscious body from an elevator. The NFL suspended Rice from two whole games. The public backlash was enormous, thankfully. The outrage prompted NFL commissioner Roger Goodell to announce a strict, new domestic violence policy. The policy was not retroactive, so Rice was set to cruise easily.
Then yesterday happened. TMZ released new video footage that shows Ray punching Janay in the elevator. He hit her first, she tried to defend herself, and then Ray punched her so hard that she hit her head on a handrail (passing out cold). The NFL tried to say they hadn't seen this "new" footage, but Deadspin says the NFL lied. If you read the whole Deadspin story, you'll see that the NFL is swiftly reversing course on previous statements about the "new" video.
Twitter exploded in the wake of these new revelations. Seth Rogen (who never minces words) called for action in an (at least in this tweet) expletive-free manner:
I don't know much about football, but I know that Ray Rice is a piece of garbage who shouldn't be allowed to play it professionally anymore.

— Seth Rogen (@Sethrogen) September 8, 2014
Early yesterday afternoon, The Ravens released Rice from his contract via these tweets.
The #Ravens have terminated RB Ray Rice's contract this afternoon.

— Baltimore Ravens (@Ravens) September 8, 2014
Roger Goodell has announced that based on new video evidence that became available today he has indefinitely suspended Ray Rice.

— Greg Aiello (@gregaiello) September 8, 2014
That's not a ban for life. Hopefully it will become one. Get this though — CNN says the Ravens won't be able to take back the $25 mil that Rice already received from his contract (worth $35 mil total). Don't feel too bad for the Ravens. They may have done the right thing by letting Rice go, but a lot of people think this was a PR move. I think they're trying to cover their spandex-clad tushies too. Back in May, the Ravens tweeted this ridiculous "apology" on behalf of Rice's wife: "Janay Rice says she deeply regrets the role that she played the night of the incident."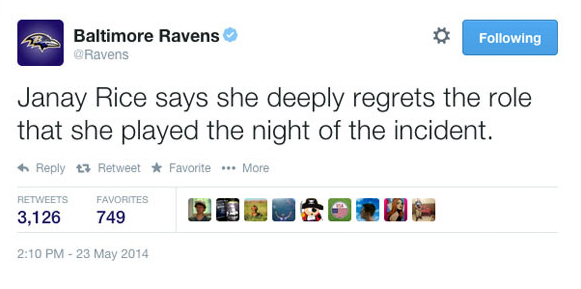 As of yesterday morning, the foul tweet was still posted on the Ravens' Twitter page. The tweet is gone now. Interesting.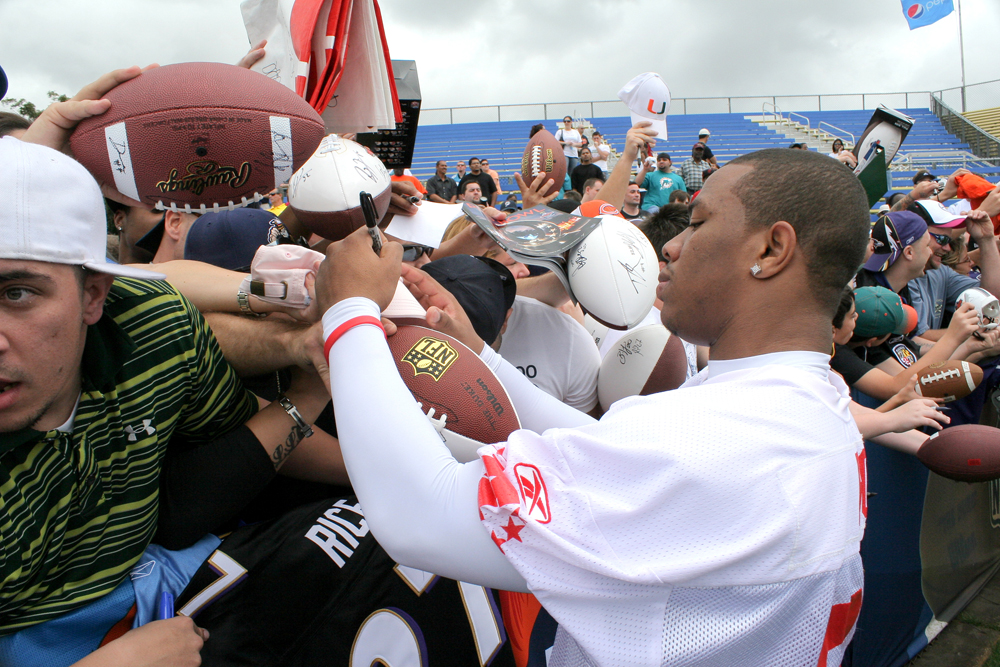 Photos courtesy of Getty & WENN