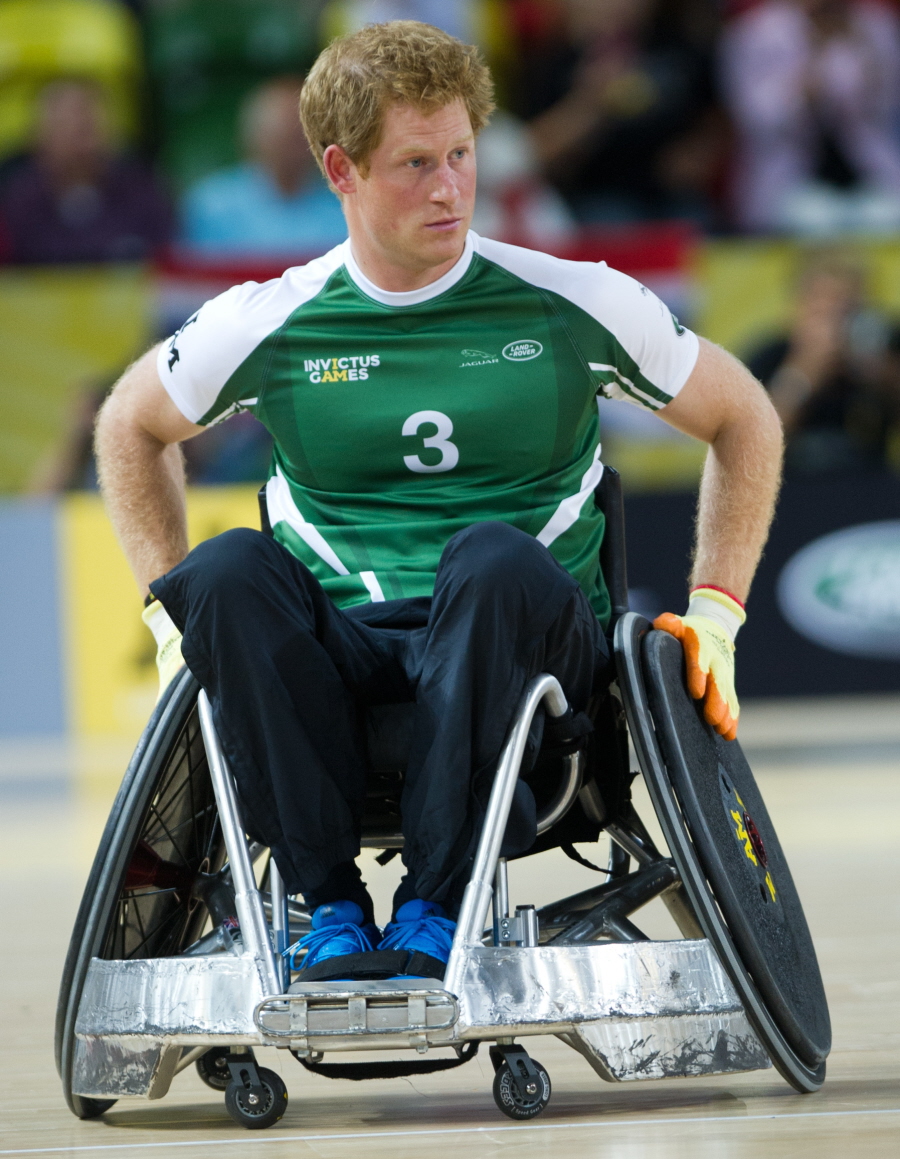 Here are some assorted photos of Prince Harry at the opening of the Invictus Games late last week, plus some photos of Harry participating in "celebrity rugby tournament" on Day 2 of the games. Harry's cousin-in-law Mike Tindall (married to Zara) participated as well but on an opposing team. As you can see, the game was all-wheels. It's Murderball only there are non-disabled celebrities playing by Murderball rules.
Today is Prince Harry's 30th birthday. I think he comes into his full inheritance today, which is worth millions. Princess Diana's estate was split into two parts, slightly lop-sided in Harry's favor (because William would inherit the crown, eventually, and wouldn't need Diana's money). I've also heard that the Queen put money aside for both William and Harry along with the trusts left by Diana. We kept hearing stories about how Duchess Kate was planning some huge party at Kensington Palace for Harry's birthday. The plans involved Guy Pelly turning KP into a nightclub and Kate cooking Beef Wellington, but alas, it was all for naught.
Thoughtful Prince Harry called off his own 30th birthday party at the last minute when sister-in-law Kate fell ill with severe morning sickness. Harry, who is 30 on Monday, had invited close friends to a mini banquet tonight at Kate and Prince William's newly refurbished apartment in Kensington Palace. But last week he contacted his guests and announced he felt it was "inappropriate" to carry on with the party in light of Kate's illness.

Yesterday a source said: "Harry was in no doubt that the party should be postponed, even though 30 is an important milestone."

Camilla Thurlow, 25, rumoured to be Harry's new girlfriend, is thought to have been among the disappointed guests, along with best friend Guy Pelly and cousins Beatrice, Eugenie and Zara.

Kensington Palace officials confirmed last week that Kate had been suffering morning sickness after becoming pregnant for a second time. The source said: "Kate had been very involved in organising Harry's party, and once she fell ill he felt it wrong to let the event go ahead."

Harry, who will on Monday inherit £10million left to him by his mother Princess Diana, spent this weekend watching the Invictus Games. He is expected to fly off for a short break this week. But the source said: "He has promised his friends he will organise a post-30th birthday party when the time is right."
Yes, better to let Harry organize his own birthday party, then he'll get the kind of party he wanted in the first place. But I seriously hope someone got him a puppy! All he wanted for his birthday was a puppy!!!!! Maybe he'll go and pick out a puppy today.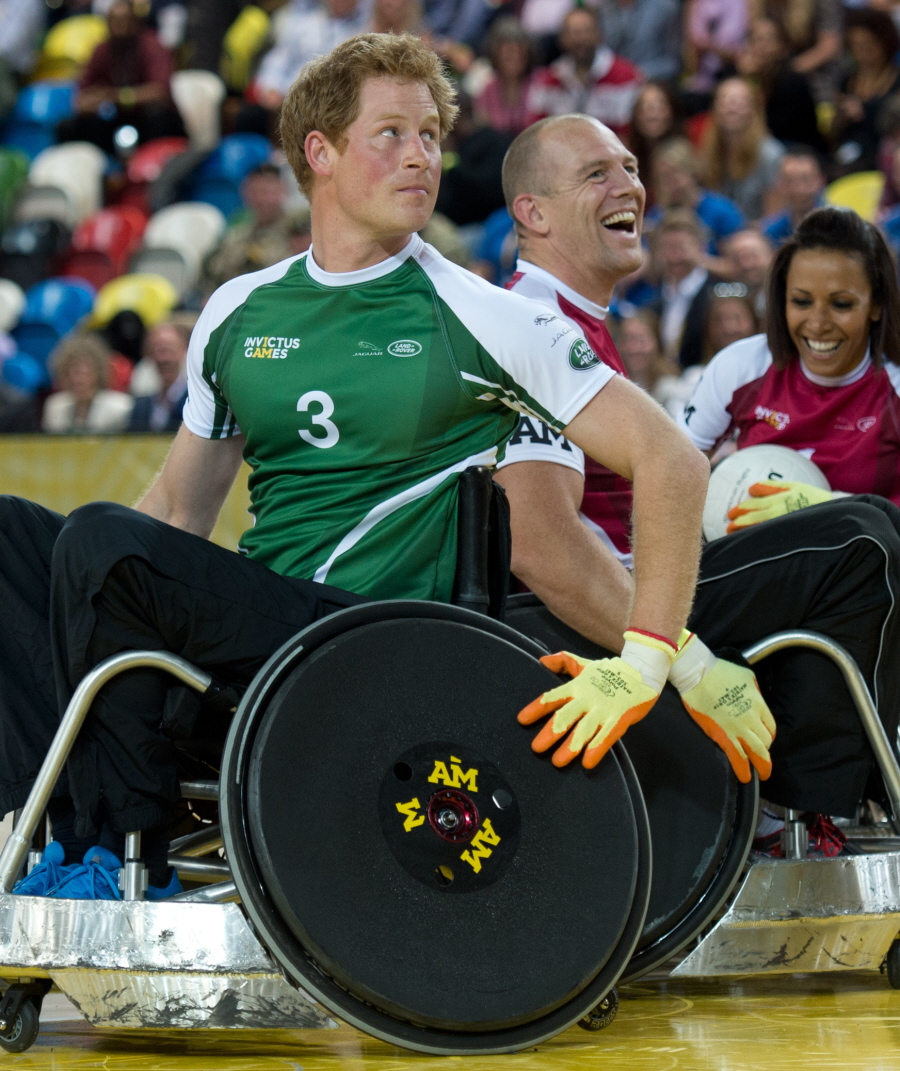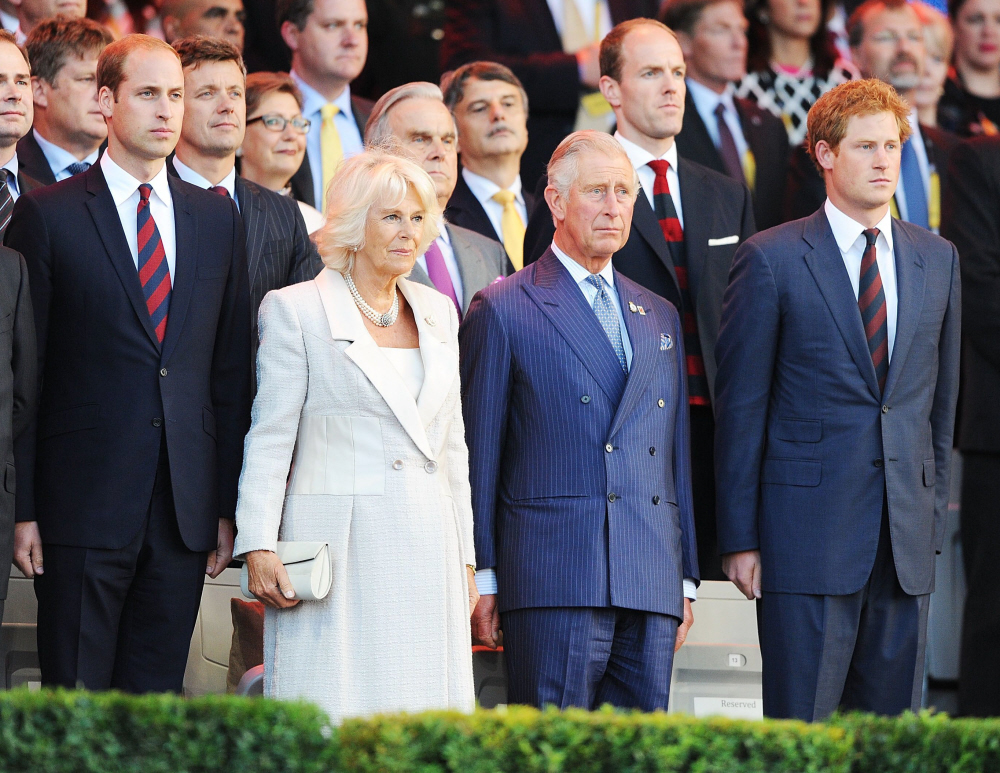 Photos courtesy of WENN.