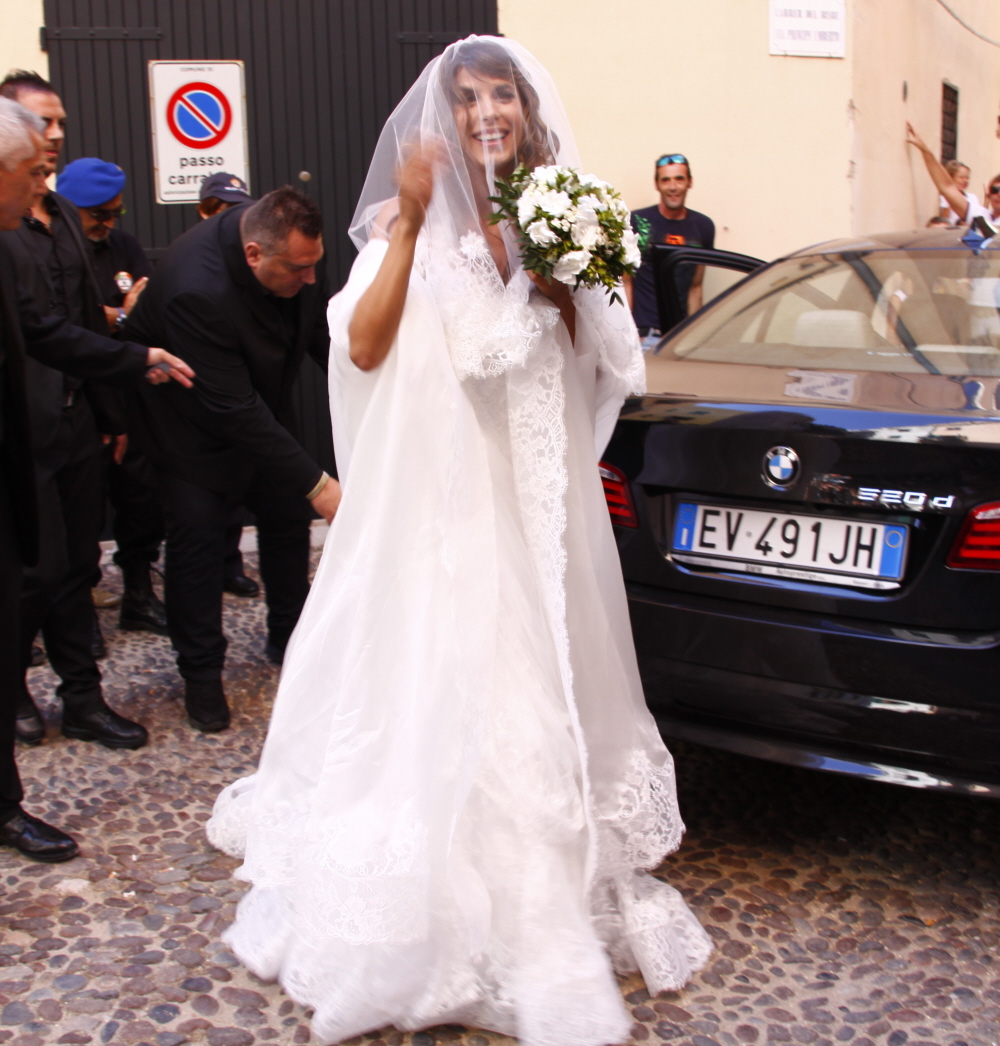 Well, well, well. Elisabetta Canalis managed to beat George Clooney to the altar. Not that he cares. I actually got the impression – month ago – that Clooney was trying to one-up Stacy Keibler, not Elisabetta. I think George was done with Elisabetta a while ago and he never really looked back.
Anyway, Elisabetta announced her engagement a while back, and she announced recently that she too would marry in Italy, her home. She married Brian Perri, an orthopedic surgeon, in Sardinia yesterday. And we had photos, of course. It looks like a pretty normal-ish Italian wedding. Cobblestone streets, a lady in a puffy lace dress, lots of paparazzi. Elisabetta seems to be towering over her new husband. I don't really care for her dress, but it's not flat-out awful or anything. My biggest problem is with her hair. It's your wedding day and you're going to do the ombre dark-roots thing? NO.
As for Clooney, he did not marry Amal in London last Friday. Too bad. Page Six ran a lengthy item over the weekend about how he's definitely going to marry at the Belmond Hotel Cipriani in Venice on September 27th, which… God knows, it could be true. I tend to think George is trying to be clever and letting people think he's going to marry in Venice and it will really be in Como. You can read more about the alleged wedding plans here.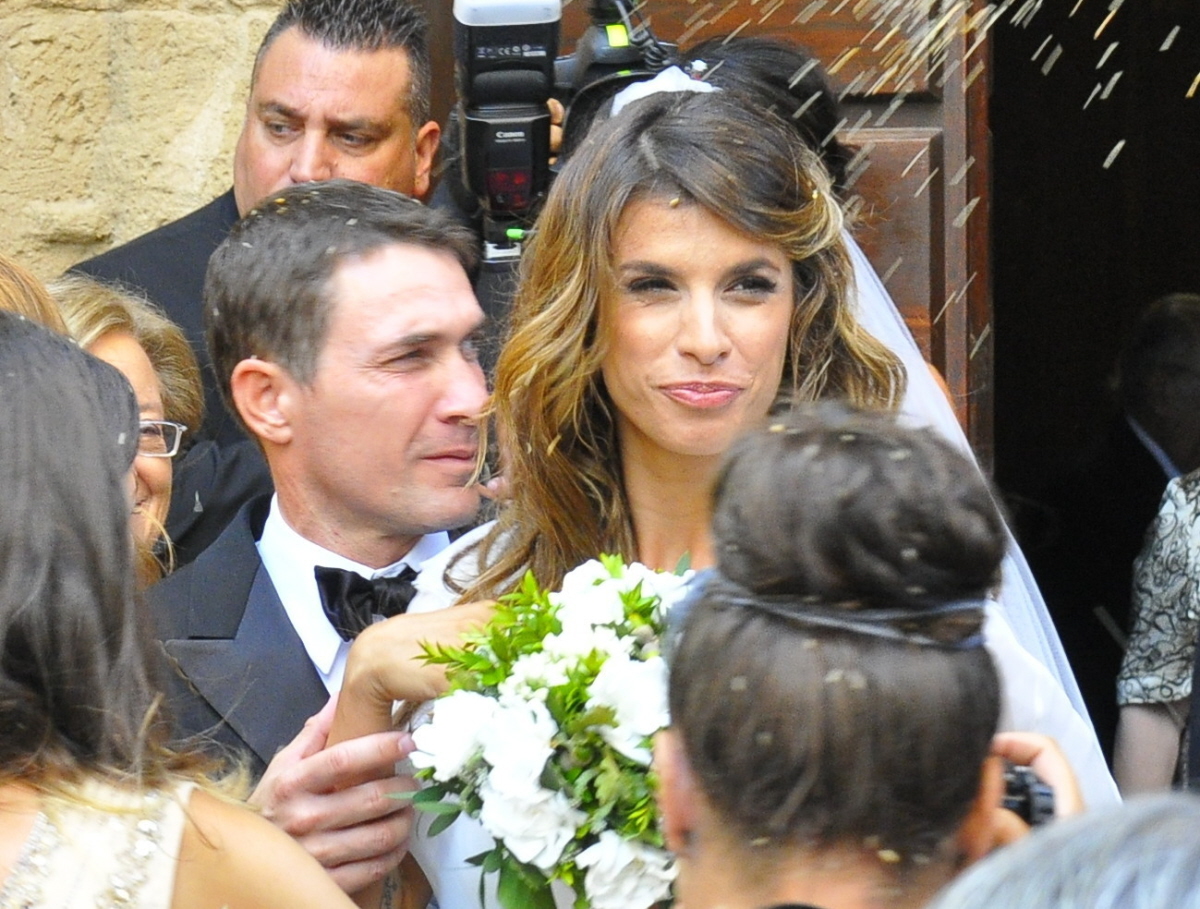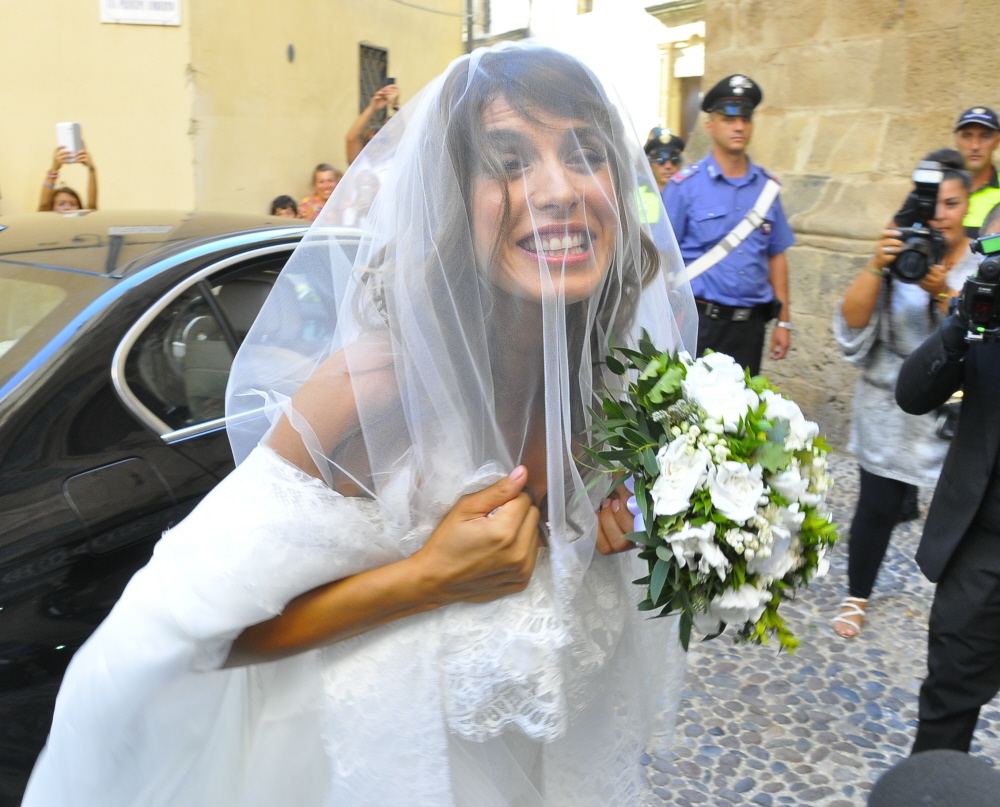 Photos courtesy of WENN.