Over the weekend, we talked about how Jennifer Lawrence supported Chris Martin at iHeartRadio. She had an open backstage invitation to his dressing room. In one of the photos (above), Chris can be seen in the background. It didn't look romantic, but who knows what they were doing moments before the cameras rolled. Those pics definitely didn't count as "official" couple photos. Many people didn't notice Chris was even in the room with JLaw. He was part of the scenery.
Now some actual photos of JLaw and Chris as a couple have surfaced. The Mail snatched them up as exclusives. You can see the pics here. They were snapped as they departed a private jet before the iHeartRadio event. These images are seriously … underwhelming. Jennifer is carrying a pink rose (awwww?). She's wearing a beanie, a gray tank dress and a flannel shirt from 1992. Chris looks like he always does: slightly douchey and unworthy of a 24-year-old It girl. They look friendly but not like a hot-and-heavy couple.
I don't know what I was expecting to see from these two. From the way JLaw was behaving in the Coldplay audience, I imagined them to be hotter and heavier together. Part of me wants to scream, "Hug! Kiss! Roll around on the ground together!" The rest of me asks, "What's wrong with you, Bedhead? Why would you want to see that anyway?" So sure. Martin Lawrence has (sort of) made their paparazzi debut. Is it super cute? I am still very confused by this couple.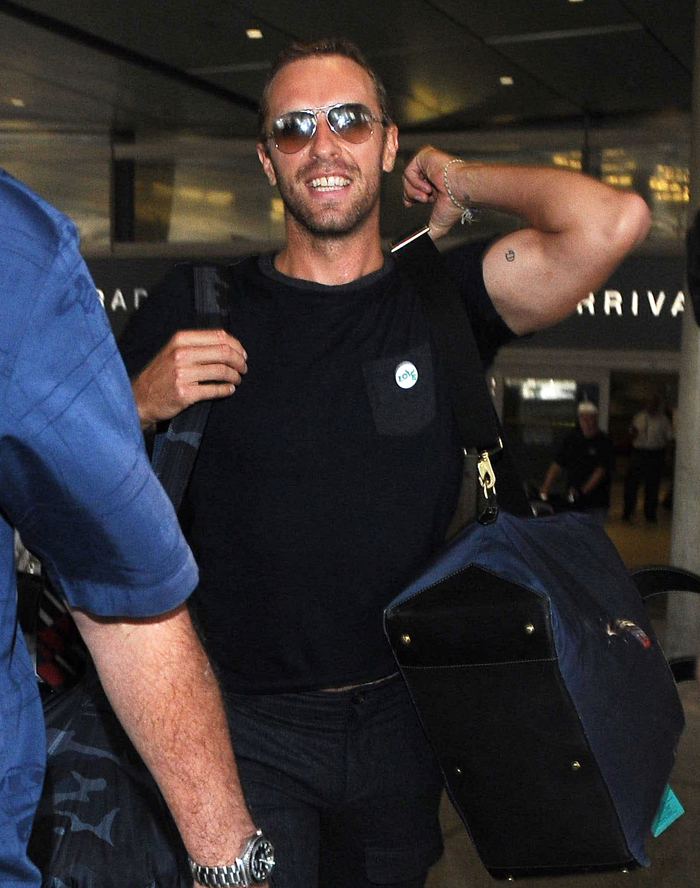 Photos courtesy of Fame/Flynet, Getty & WENN