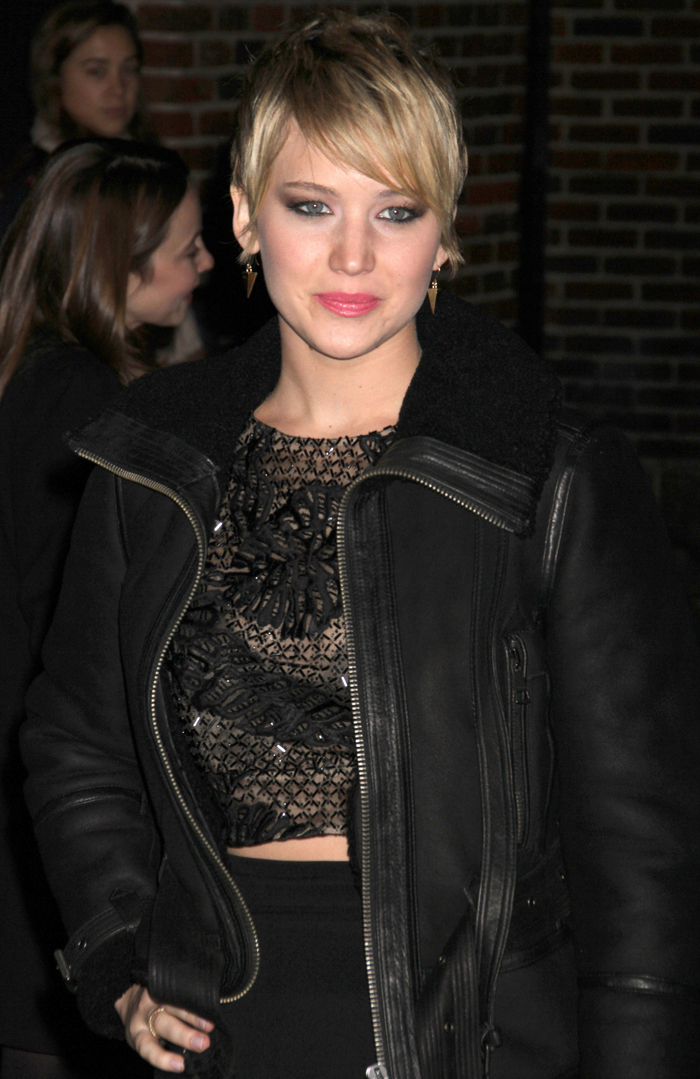 I'm down with more Martin Lawrence speculation to end the week. None of it may be true, but this relationship rollout lends itself to fun gossip. I have no problem believing that the romance is real (although Jennifer Lawrence choosing Chris Martin is still a shock). They happened very fast, but perhaps the public has pushed them together in a way. That's only a theory. When one attempts to avoid the paparazzi, there's little to do but seek out private moments. Private gyms & at-home pizza pigouts meet little interference from the outside world. This could have cranked up the intensity and timeline up for JLaw & Chris.
This week's issue of Star says that JLaw is living with Chris in Malibu: "No one has seen Chris this smitten in years. Moving in together makes sense." I doubt Jennifer has moved in with him. There's a huge difference between sleeping over for days at a time and having one's mail forwarded. With the paps watching, it's probably easier to spend the night, you know? Like I said, public interest could cause these two to move faster than they otherwise would.
Radar also has a tasteless story about how — unlike what we've heard already — Chris really wants to introduce JLaw to the two children he fathered with Gwyneth Paltrow. There's a massive amount of shade about Goop turning 42 and feeling "stunned" by this revelation. This story makes me feel sorry for Goop:
As Gwyneth Paltrow's birthday looms this Saturday, the Goop founder is shocked after estranged husband Chris Martin has told her of his plans to introduce their two children, Apple and Moses, to his girlfriend, Jennifer Lawrence, RadarOnline.com is exclusively reporting.

Despite dating for only two months, "Chris has fallen hard for Jen, and they are having a lot of fun together," an insider told Radar. "It's happened very fast, and it's extremely intense. Apple and Moses haven't met their dad's girlfriend, yet. Chris hasn't been discussing the relationship with Gwyneth, out of respect."

But the Iron Man star allegedly was shocked to learn that Coldplay's lead singer would be willing to introduce his kids to his Oscar-winning girlfriend so soon!

"Gwyneth was absolutely stunned when Chris told her he wants to introduce the kids to Jennifer," the source revealed. "It won't be happening right away, Chris wants to make sure this relationship is going to just fizzle out before taking such a big step."

"He sees this relationship going the distance," the source says. "This has been a huge blow to Gwyn's ego because she has always bragged that she has Chris wrapped around her finger."

On Saturday, Paltrow will turn 42, and will most likely spend the day with her children and estranged hubby. "[Paltrow and Martin] will put on a united front for the kids," the source added.

Gwyn's ego has also taken a hit because "Jen is just 24, almost twenty years younger than her! Being the hottest actress on the planet doesn't help Gwyn. But Gwyn has something Jen doesn't, two kids with Chris, and she won't let him forget that," the insider claimed.
[From Radar Online]
Ugh. Chris shouldn't be introducing JLaw (or any woman he dates) to his kids yet. He and Gwyneth aren't even divorced yet! Kids shouldn't be exposed to a revolving door of significant others. That's not fair to them. There's no way for Chris to know if this relationship with "go the distance" after a few months of dating. Plus … Jennifer will be departing soon for the Mockingjay tour. She'll be on the road for months. We'll see if she and Chris stay hot and heavy when they don't see each other all the time.
Kaiser covered the recent story that Goop drew up a strict schedule for Chris to split his time between his family and his girlfriend. Good. On most issues (mostly the Goop food and cleansing fixation), I giggle at Gwyneth for being so strict with herself. She's correct here. JLaw doesn't need to meet Chris' kids for a long time.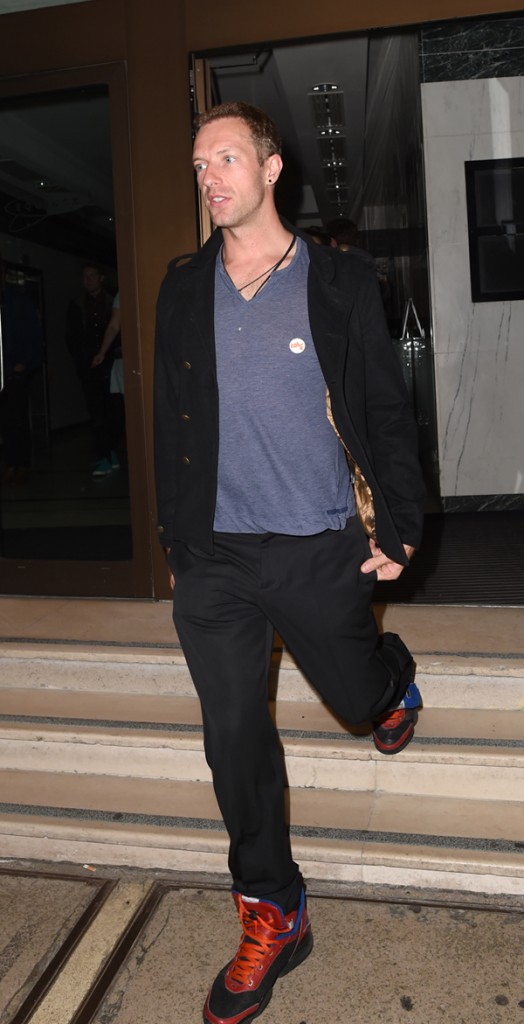 Photos courtesy of Fame/Flynet & WENN