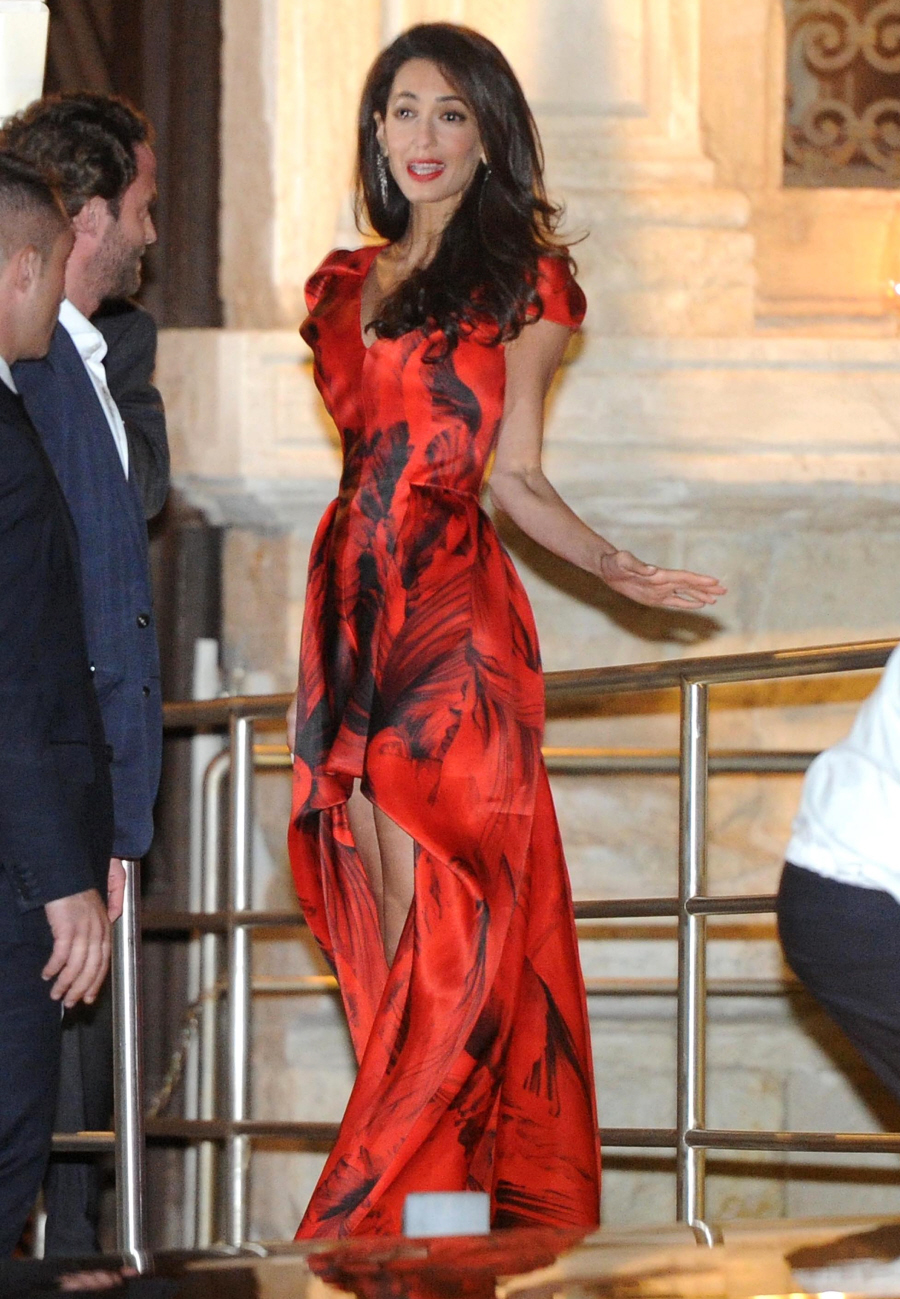 The Wedding of the Year/Decade/Century hasn't happened yet. But it will happen soon. Within the next few hours, I'm guessing. For now, we have these lovely photos of George Clooney and Amal Alamuddin partying last night in Venice. Partying… separately. You see, Amal and George did their separate bachelor and bachelorette parties last night, I'm guessing just after the rehearsal dinner.
For the special night, Amal wore a customized Alexander McQueen gown in red and black. It's a mullet dress! Short in front with a long-ass train. This is actually a McQueen design, not a Sarah Burton design. McQueen was doing those insect-exoskeleton-like designs shortly before his passing. And, as always, Amal's hair looked blow-out perfect. She's a slender little thing, isn't she? She's also giving me Elisabetta Canalis vibes in these pics.
Some other little details about last night & the wedding festivities:
*Everybody is rolling through Venice in water taxis, which have all ben personalized with little "AG" flags to denote that particular taxis are for Amal & George's wedding party. Still, the paparazzi are rolling in water taxis too, and it got so bad that there was a traffic jam last night.
*Celebrity guests include Anna Wintour, Matt Damon and Luciana, John Krasinski & Emily Blunt and George's best man, Rande Gerber, plus Rande's wife Cindy Crawford.
*Amal's hen party was held on the second floor of the Aman Hotel: "They dined on the second floor. There were candles on a terrace overlooking the Grand Canal. Gondolas were parked up outside the venue, and one of the gondoliers even serenaded them from the water!"
*George and his bros partied at Da Ivo: "They arrived around 9.30 p.m. and dined amongst other patrons. They didn't leave until 12:30 a.m., when George's driver pulled up in a grand taxi boat to pick them up. There was a crowd of well-wishers who cheered loudly when George came out. He flashed a beaming smile and saluted everyone who was there, it was very sweet."
*E News also said last night that George is having some last-minute jitters. HA!
*George is reportedly really pleased that his dad, Nick Clooney, is there. A source says: "George more than most things, is excited to have his father, whom he has so much respect for, be there to see his wedding along with his mother. Having them there is tremendously important."
*This is probably my favorite horsesh-t quote: "George wants to make sure Amal is comfortable and to be honest she's not comfortable with all the attention, that's not the kind of the girl that she is and that's why George loves her. They want something fun, a party, but don't want it to be a spectacle so that her family is comfortable." Blowout, please!!! YOU LIE!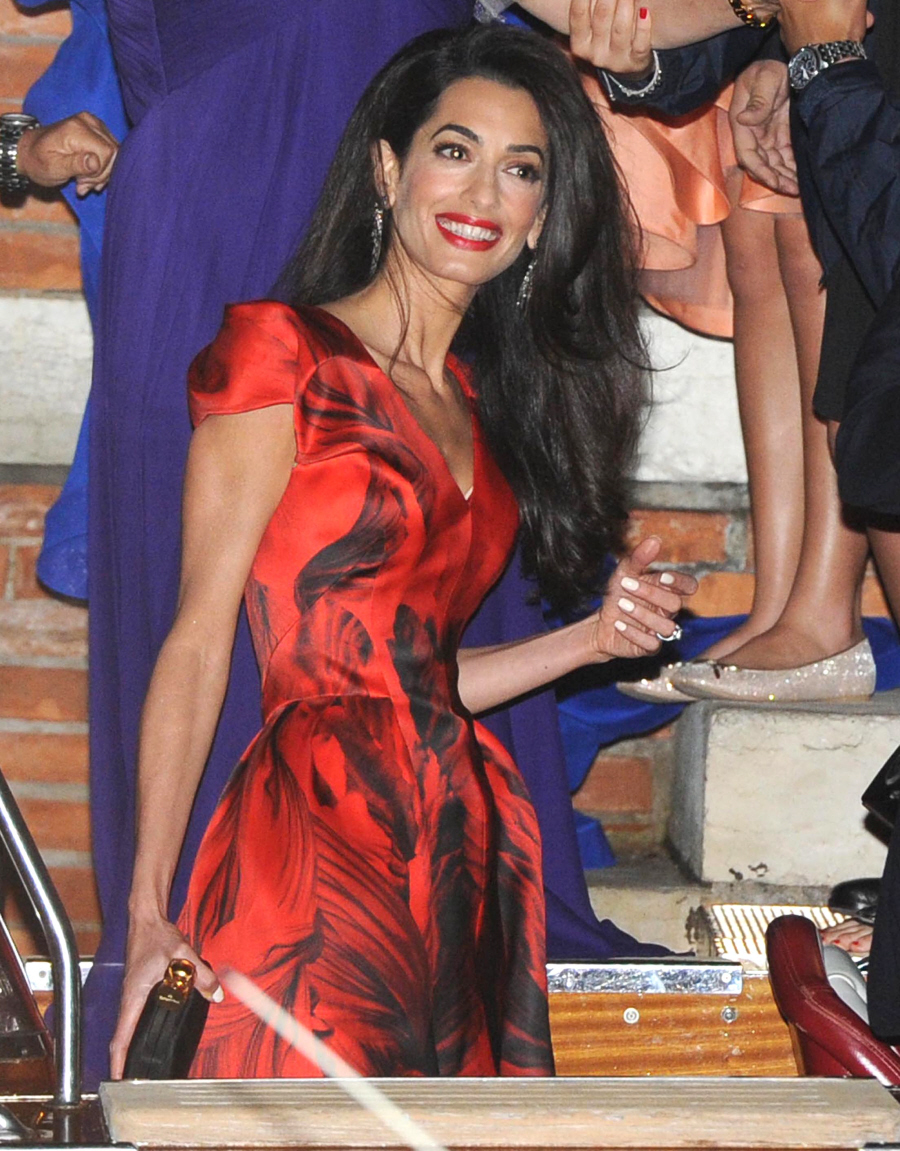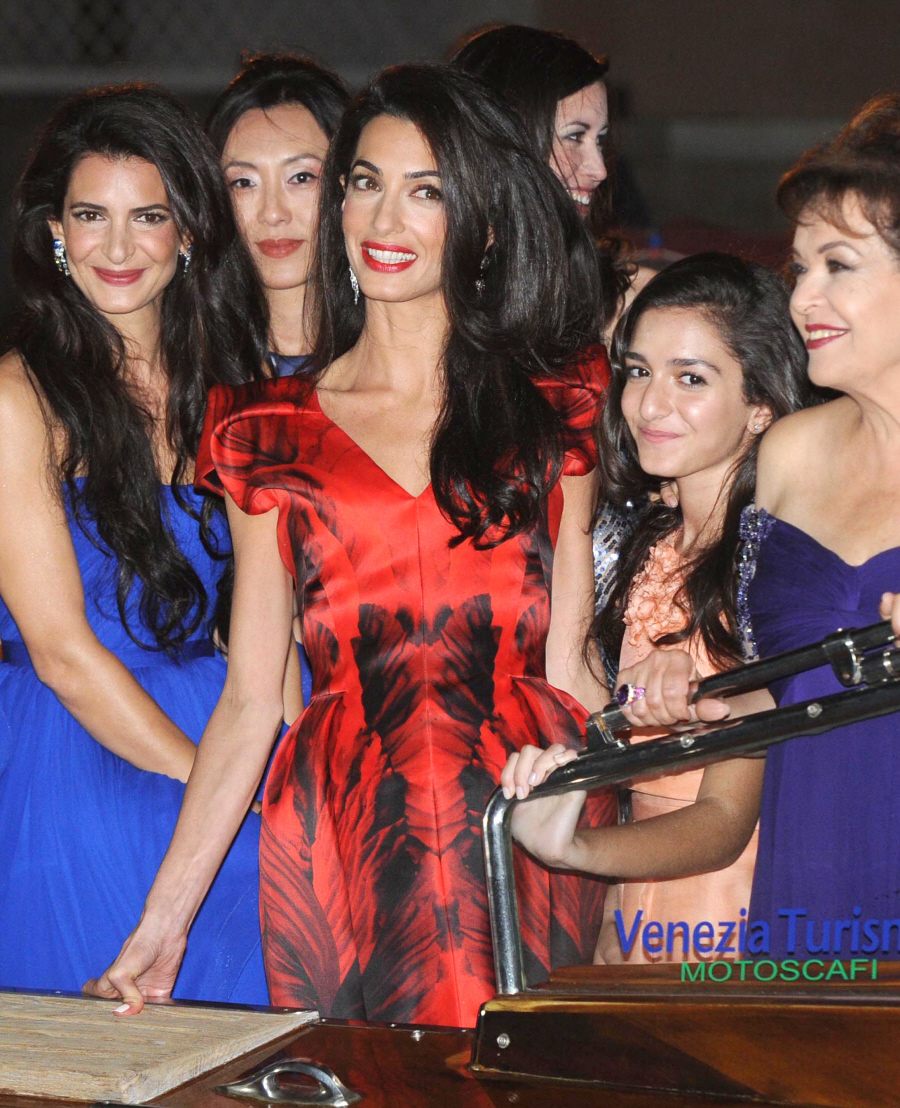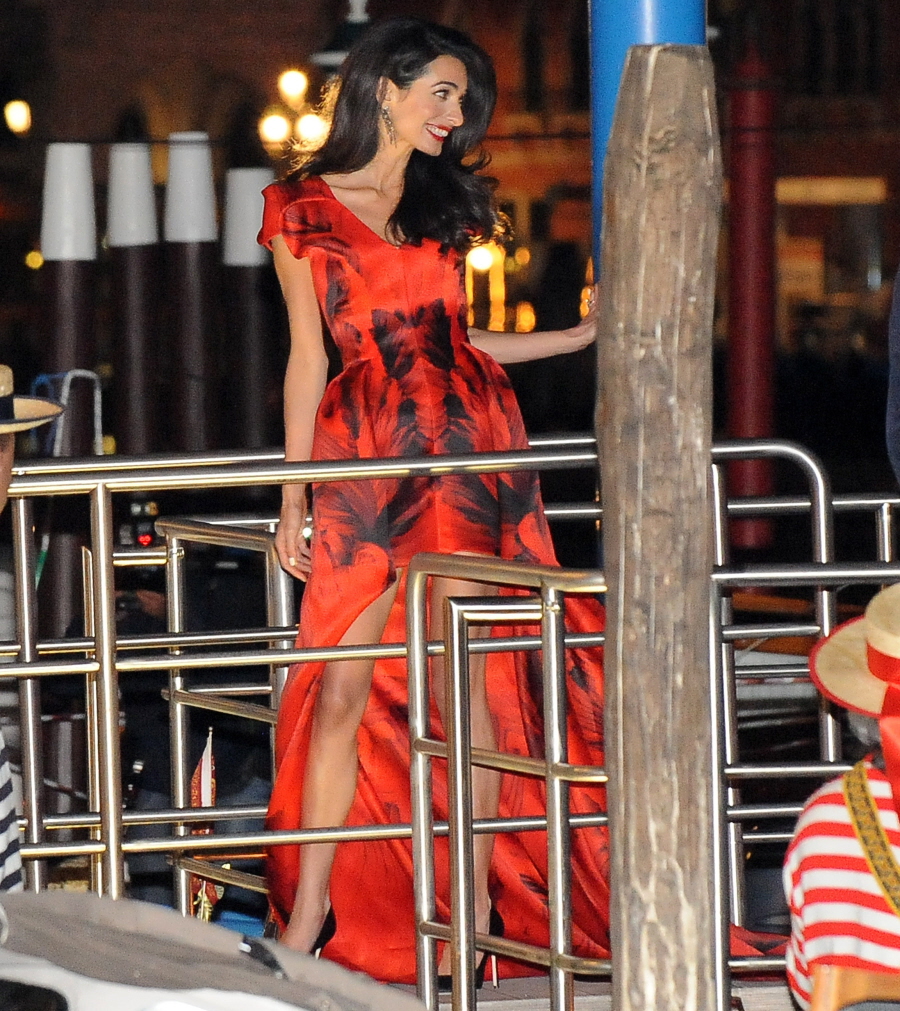 Photos courtesy of WENN, Fame/Flynet.