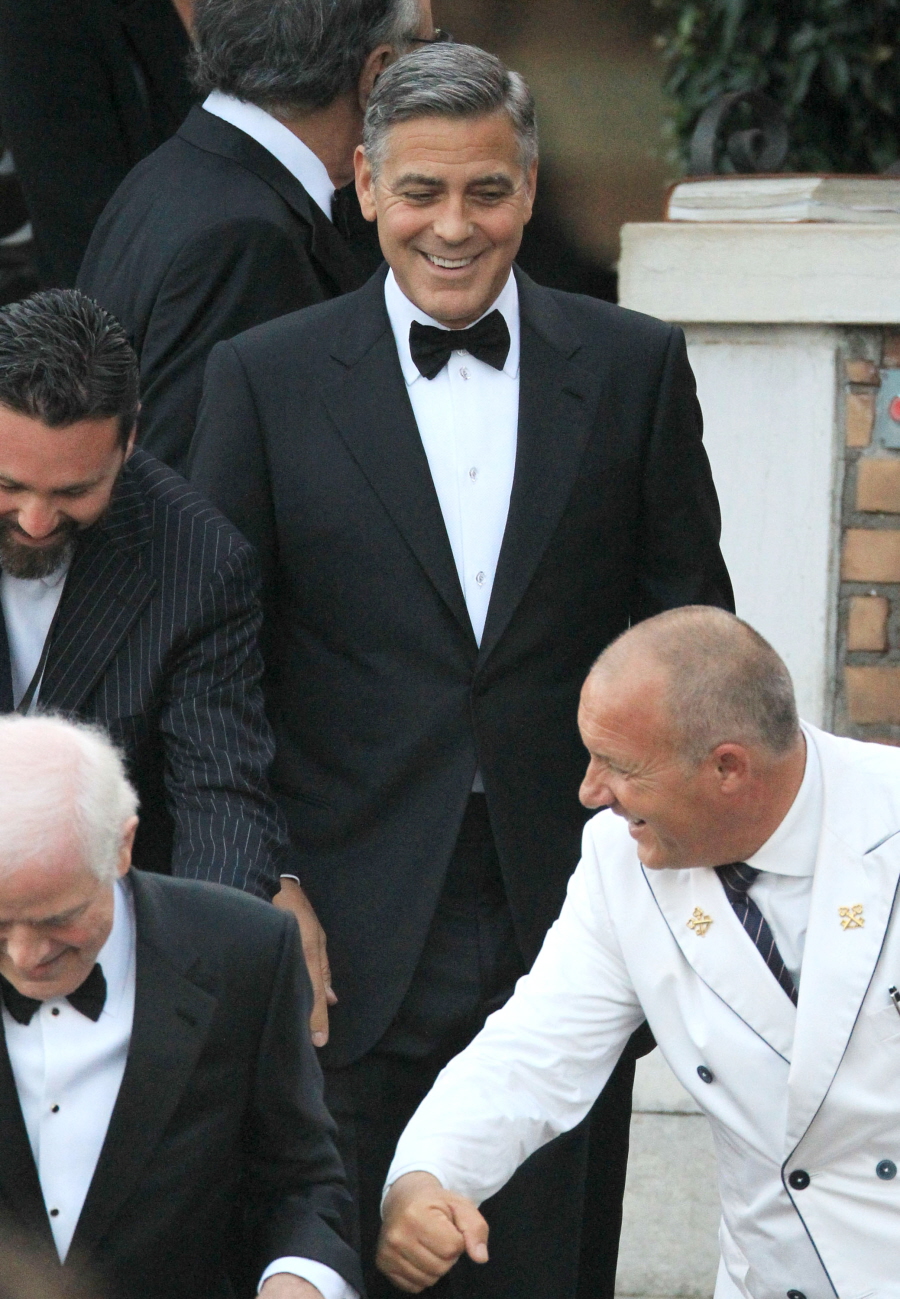 While we're waiting on photos of the bride, I just thought you'd like to see this assortment of photos. I'm including a full-length photo of Amal Alamuddin in her black-and-white Dolce & Gabbana gown, arriving in Venice yesterday afternoon. I'm including photos of George Clooney in his black tux, about to head to the wedding venue just a short time ago. And I'm including some photos of George enjoying a low-key brunch with Rande Gerber and Cindy Crawford this morning at the Cipriani.
Do you think that Amal and George decided to go with tradition/superstition and they didn't see each other on their wedding day before the ceremony? Do you think George slept alone last night? I bet George was really, really drunk last night (it was his bachelor party, after all), but I have to say, in the brunch photos… he doesn't look pained at all. He looks relaxed and healthy. I wouldn't swear to it, but I think he's had some fillers. Nothing major or anything, just a few little injections to look "fresh".
You can read some of People Magazine's coverage here. Apparently, George rode in a water taxi to the wedding locale (the Aman, reportedly) with Amal's parents, Amal's brother Zak and some of his (George's relatives).
PS… You know what's a little bit funny to me? I don't think any of George's celebrity friends brought their kids along. No kids allowed at George's wedding!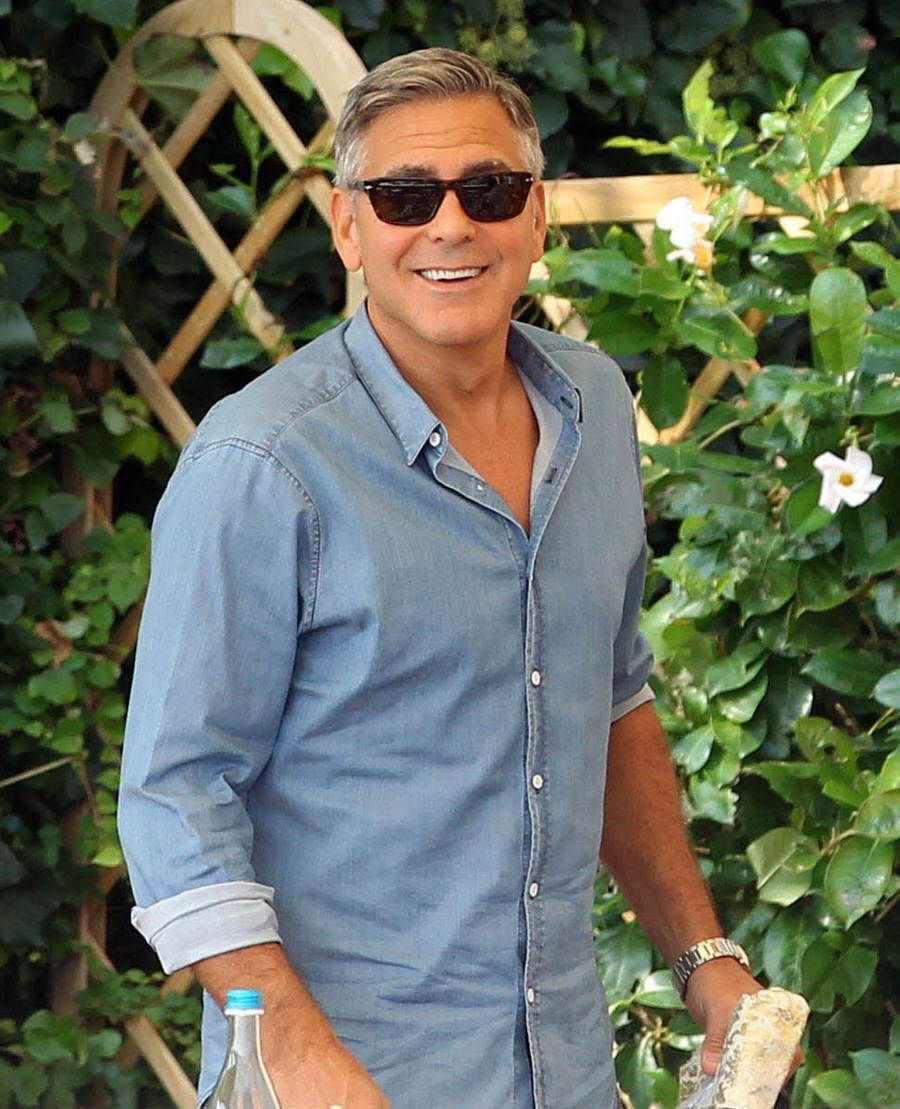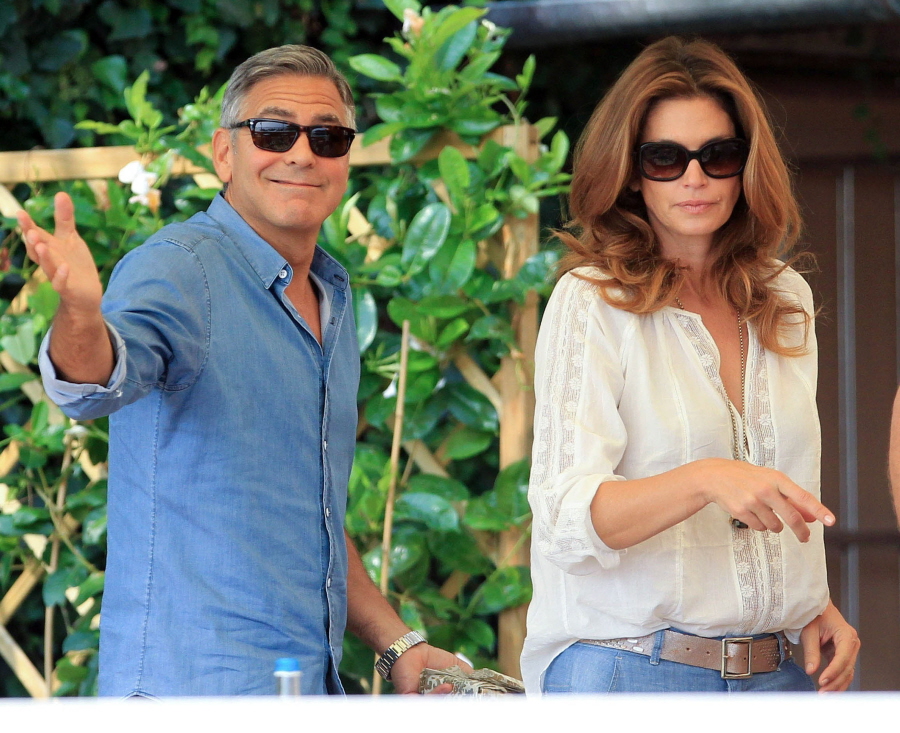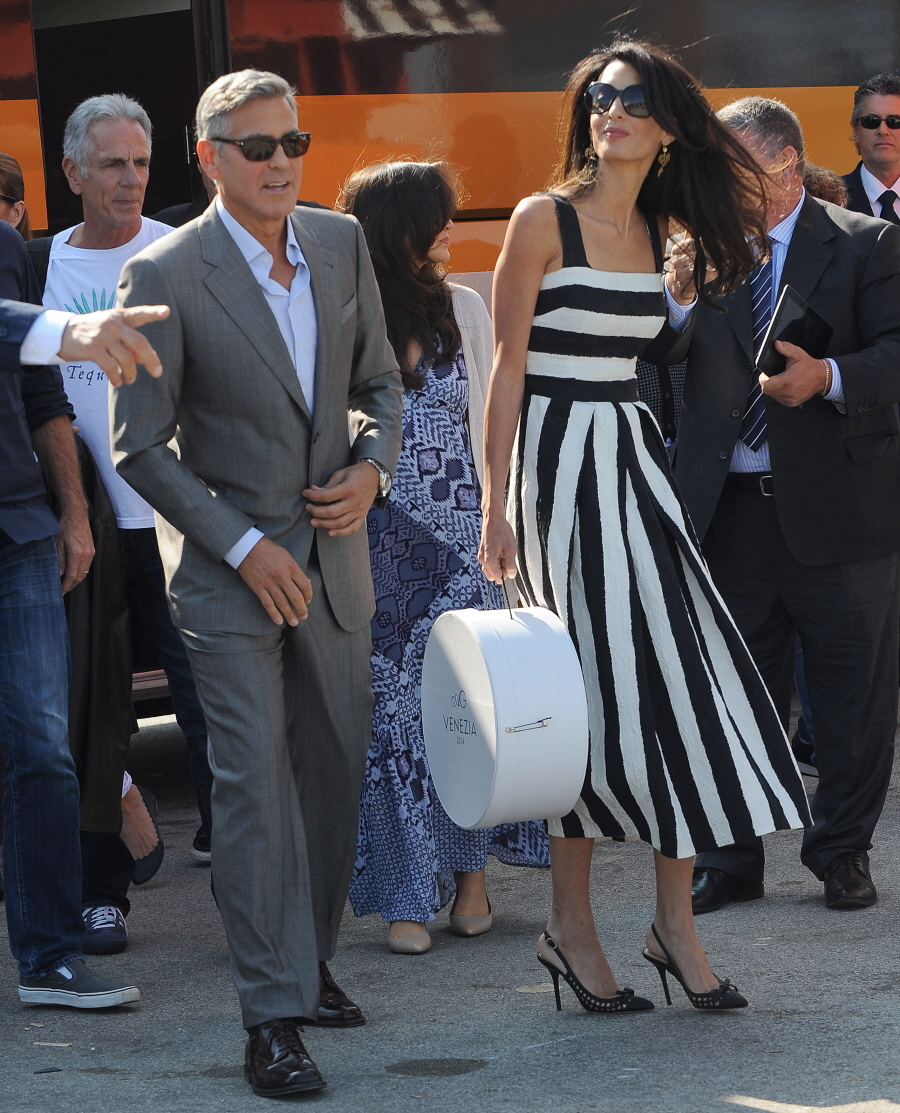 Photos courtesy of WENN, Fame/Flynet.