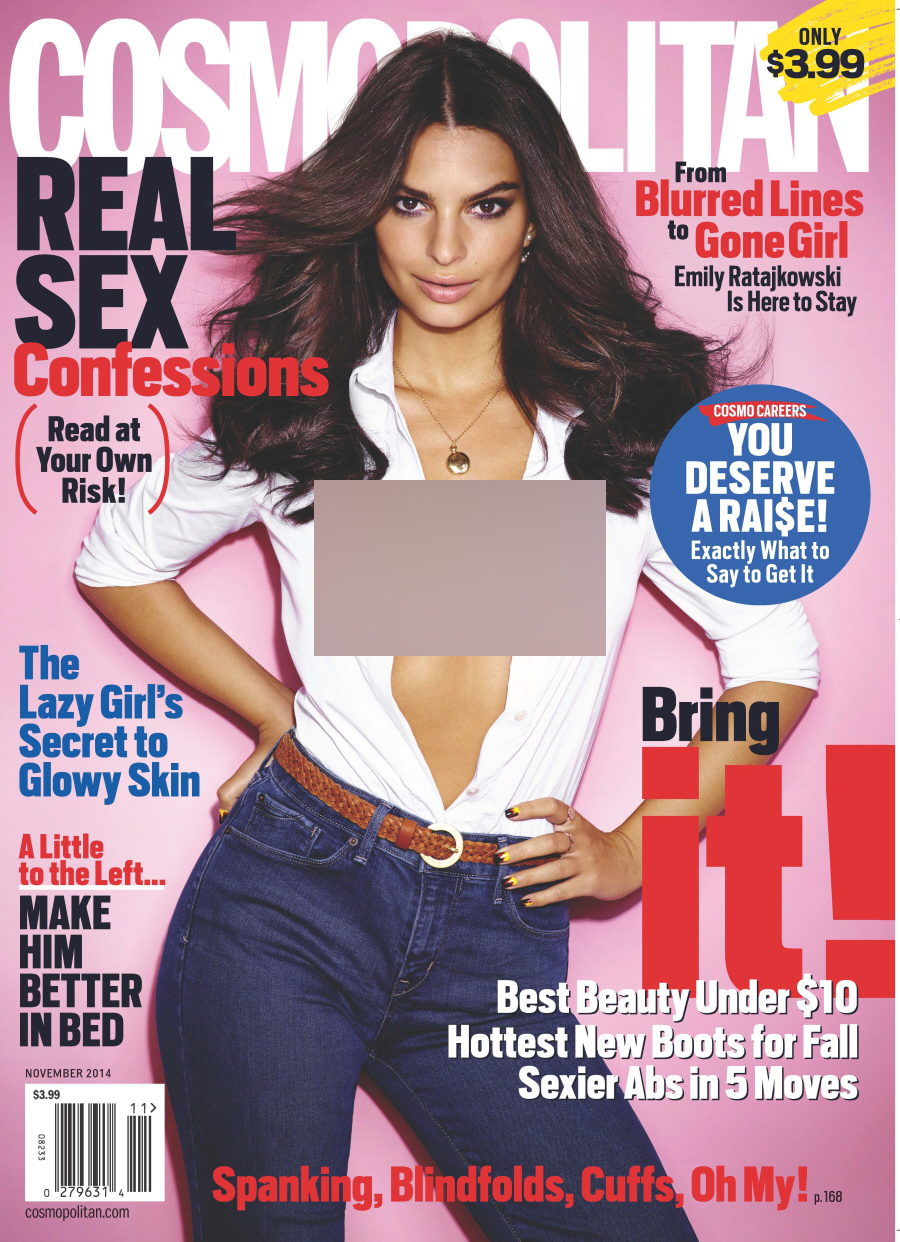 Sorry for the blurring, but Emily Ratajkowski's breasts cannot be contained. Emily is on the verge of… something. She plays Andie in David Fincher's Gone Girl, after Ben Affleck told Fincher that she would be perfect for the role. This could be her big break as an actress. She could be the next… Megan Fox, I guess. Anyway, Emily has a GREAT publicist and she managed to get some higher profile magazine covers and features. Emily got the November cover of Cosmopolitan. You can see Cosmo's cover preview here. The only quote they've given us is: "I feel lucky that I can wear what I want, sleep with who I want and dance how I want, all while still being a feminist."
Emily also had a nice feature in Vanity Fair about a month ago, plus she's got a longer interview with the latest edition of LA Confidential. Some highlights:
Emily was born in London: Her mother, Kathleen Balgley, was teaching on a Fulbright scholarship. "I was sort of a last-minute decision," she admits. "My parents weren't married when they had me and my mom was 39. But they're still together, so it's a good story!" she adds with a laugh. The actress's peripatetic childhood was spent everywhere from Bantry, Ireland, to Majorca, Spain—"I am pretty damn good at doing accents."

Modeling as a teenager: "I was making enough money to take myself shopping, buy my lunch, and put gas in my car."

Falling out of love with acting: "The TV roles I was going up for didn't really interest me. There were a lot of cutesy, mean-girl, Disney-type things. Not that there's a problem with that, but it just wasn't really my style."

Her Gone Girl character: "It's funny. I get defensive when people say, 'Oh, you play the mistress.' In my mind, she's just a girlfriend who really loves her boyfriend and has been taken advantage of and doesn't realize that. Of course, she doesn't understand the full situation, which really breaks her heart later in the story."

Filming in Missouri: "It was a bonding experience. It's a small town; there aren't a lot of places to go, so the cast and crew spent a lot of time together."

She's not into label: "It's no longer a culture of 'Are you an actress? Are you a model?' It's an overarching 'You are a figure. What do you want to do with yourself?' I hope in five years that I'm doing both… and have figured out exactly how to manage that!"
Maybe I'm looking for drama, but every time Emily talks about filming Gone Girl, my radar pings. I'm not saying she fooled around with Ben Affleck. But I am saying that he probably wanted to. Anyway… I'm fine with Emily as an actress. I mean, I don't think Meryl Streep has anything to worried about. But Megan Fox should be concerned.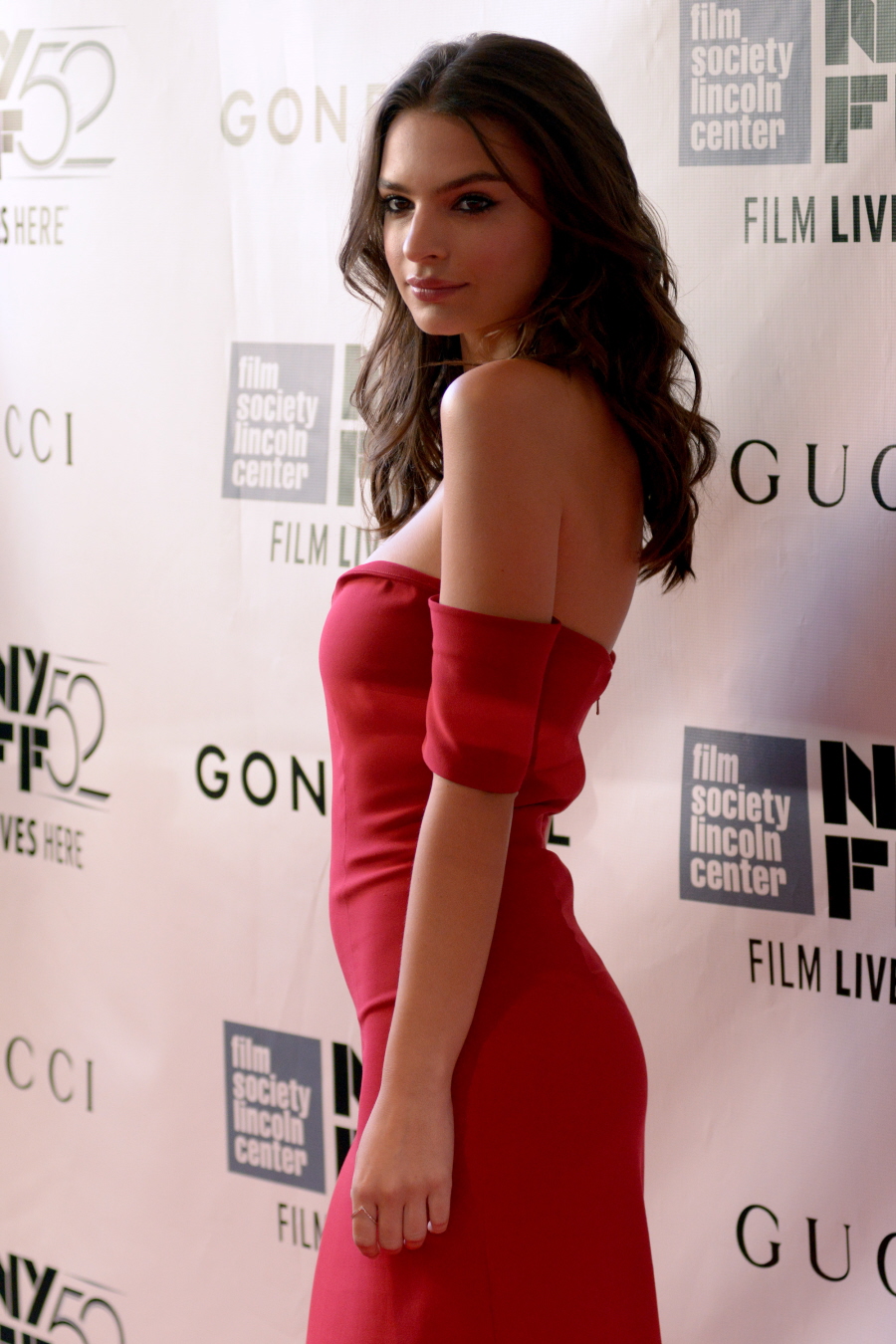 Photos courtesy of WENN and Eric Ray Davidson/Cosmo.