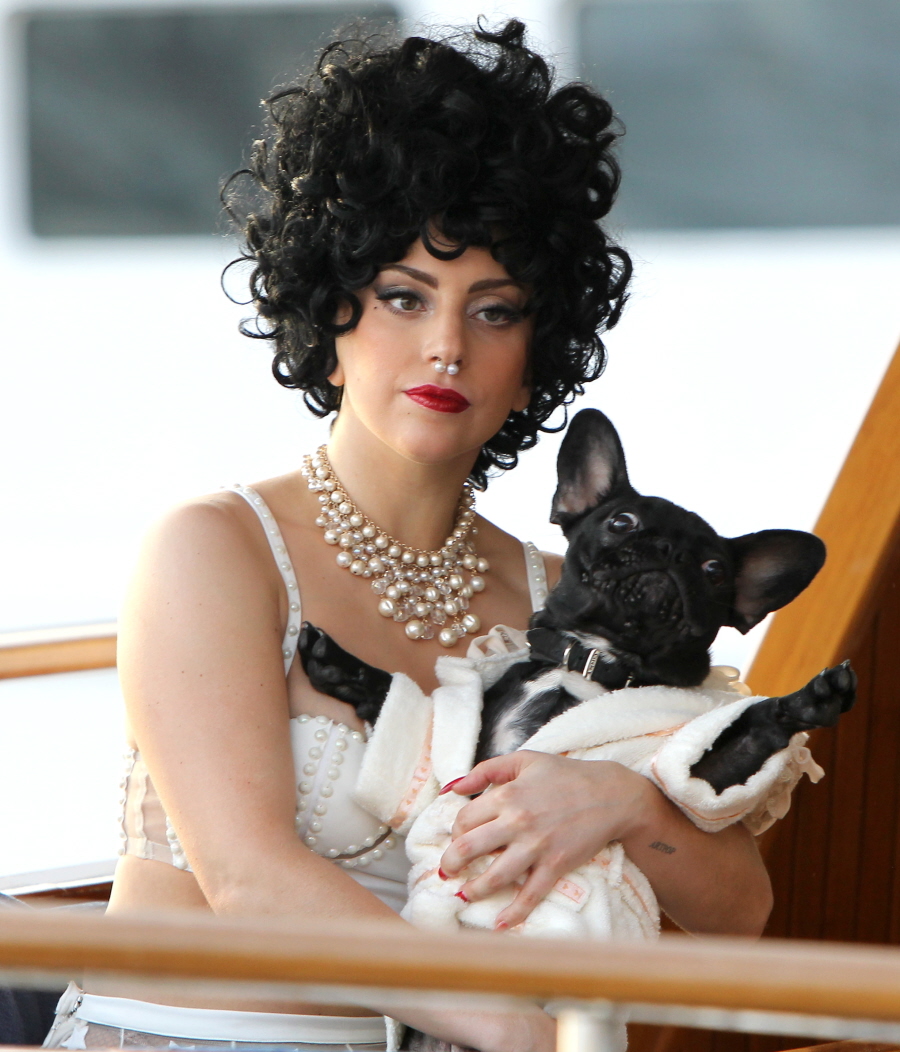 Here are some new photos of Lady Gaga and her French bulldog Asia in Stockholm, Sweden today. Gaga did like ten costume changes already for the day, just for the paparazzi. I also feel sorry for poor Asia – this puppy does have a F—k My Life Face if I've ever seen one. And I hate Gaga a little bit for making Asia wear a pink, ruffled bathrobe. That's just cruel!!
The worst part about these photos? Two things. One, Gaga's wig game has gotten really, really busted, right? I think she's sleeping in that wig. Two, I swear I had to really examine these photos just to make sure that Gaga wasn't going commando underneath her skirt. UGH. She's not, by the way. She's wearing nude panties underneath.
Surprisingly enough though, Gaga is doing a bit better these days. Better career-wise, that is. Her duet album with Tony Bennett is currently #1 on the Billboard charts and it sold 131,000 copies in one week. I'm giving most of the credit to Tony Bennett, who is a national treasure. Still, Gaga's ArtPop album sold 258,000 copies in its first week, so what do I know?
Oh, and there are rumors that Gaga and Taylor Kinney got secretly married. He wore a ring on that finger, so who knows?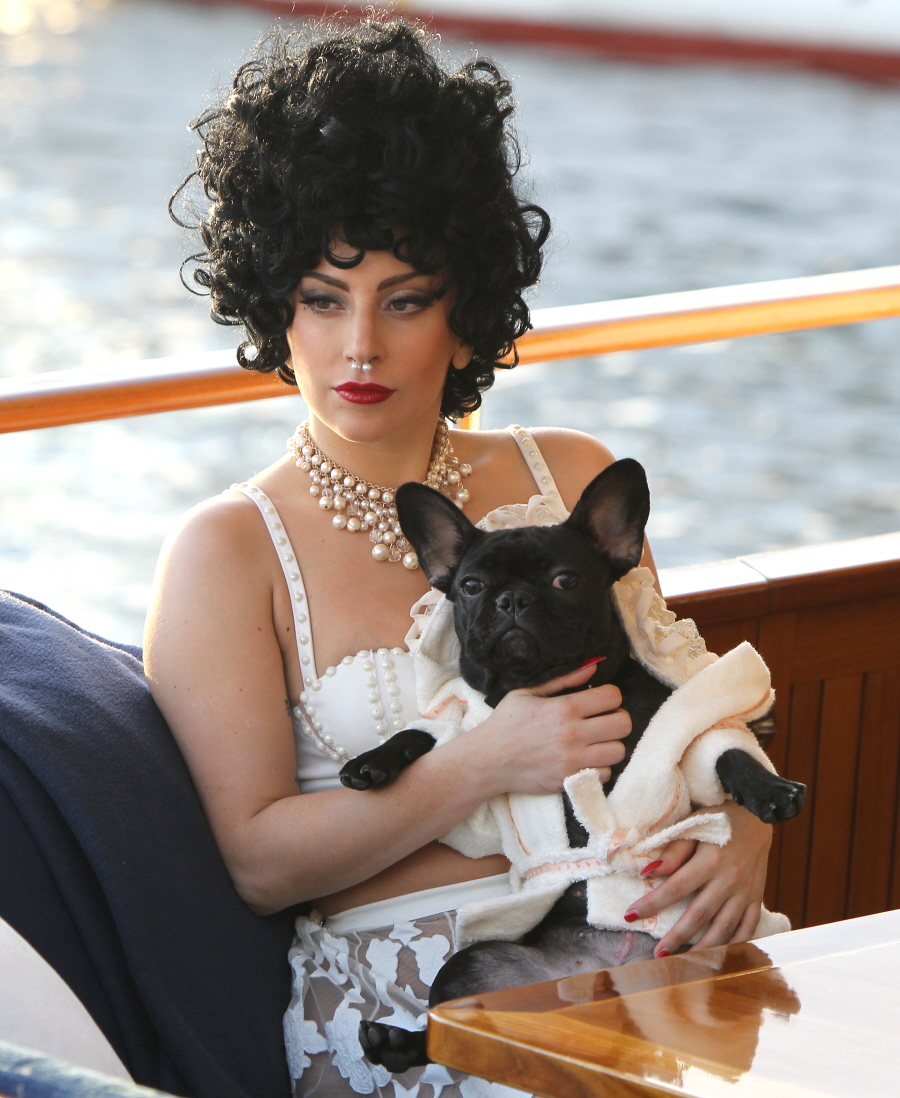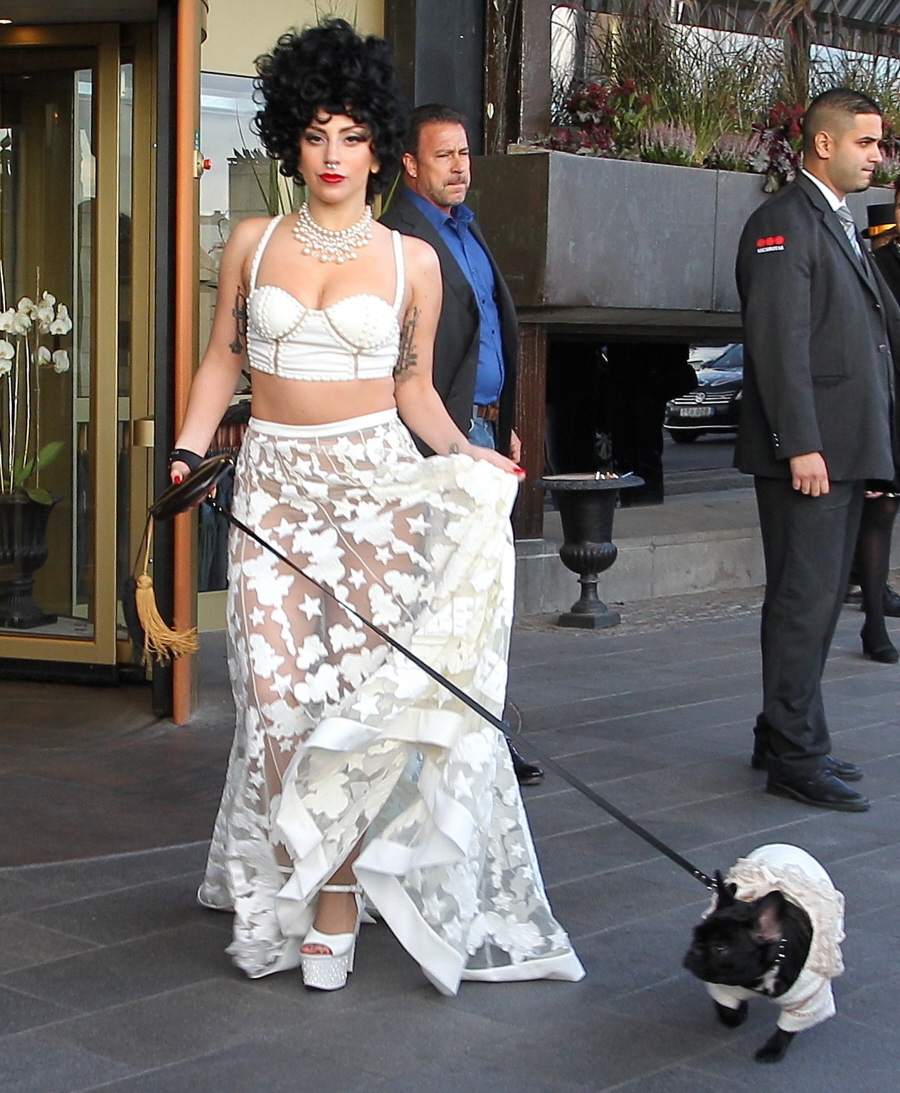 Photos courtesy of Fame/Flynet.