As we all know, Viola Davis is everything. She's smart, she's cool, she's beautiful, she is profoundly talented and she is hands-down a great interview. At some point – I think around her Oscar campaign for The Help – Viola just decided to stop sugarcoating everything. When she gives interviews now, she talks about the Real Truths of being a woman of color in in Hollywood, about racism,her childhood poverty and her naked ambition to play big, important roles. Viola gave a great interview to New York Magazine this week – this is her first interview since the whole New York Times/angry-black-woman BS hit the fan two weeks ago. The NYT later issued a half-assed apology about the article, but watch Viola cut 'em down to size.
Her first starring role in How To Get Away With Murder: "People are always sending me pictures of the poster that's everywhere. I see responsibility when I see those posters. I see pressure. I'm aware that my booty is on the line."

The "angry black woman" NYT piece: Davis says she finds the term "angry" as a descriptor for African-­American women to be "very offensive, as is 'sassy,' as is 'soulful.' We've used them enough. It's time to bury them in the racial-history graveyard. My feeling about the article is it's a reflection of how we view women of color, what adjectives we use to describe them—as scary, as angry, as unattractive. I think that people are tired of it."

Being called "older, darker-skinned and less classically beautiful": "There is no one who would compare Glenn Close to Julianna Margulies, Zooey Deschanel to Lena Dunham. They just wouldn't. They do that with me and Kerry because we're both African-Americans and we're both in Shonda Rhimes shows. But they wouldn't compare me to Ellen Pompeo. Because Ellen Pompeo is white."

Fear of failure: "I have a certain level of fear about How to Get Away. Fear of failure. I say this with the utmost humility. I was ready to be the show. I was ready to step into my power as an actress."

Advice from Kerry Washington: "Kerry said, 'You're going to be tired.' And she said that on your one day off, they're gonna schedule a photo shoot. She said, 'Viola, you're good, you've got it. You did theater, you got the theater spirit in you.' For some reason that clicked. Because you have to trust that you know what you're doing. You have to trust your experience."

Her poverty-stricken childhood: "[There was] a lot of violence in the family. Poverty does that to you. I was very shameful growing up. I felt like I was in the hole, and you need something to pull you out of the hole."

Performing as a child: "There's something about hearing the applause, because it's validation. When you feel like you're living on the periphery, validation means a lot."

She's less concerned about her appearance: She used to wear wigs everywhere, from the gym to her beloved Jacuzzi. "I was so desperate for people to think that I was beautiful," she says, but now she exposes her natural hair.
Viola makes me ache. I'm serious. I love her, I love the way she acknowledges her own need for validation and how that stems from her childhood. I love this admission: "I was so desperate for people to think that I was beautiful." Girl, you are beautiful!!!
As for her comments about the NYT piece… I find it interesting that she lists the descriptors that need to stop (angry, scary, unattractive, sassy, soulful) by saying "people are tired of it." She doesn't give some long-winded diatribe, it's just… we're tired. It's 2014. Stop saying that black women are angry, scary, less classically beautiful, sassy, etc. Enough.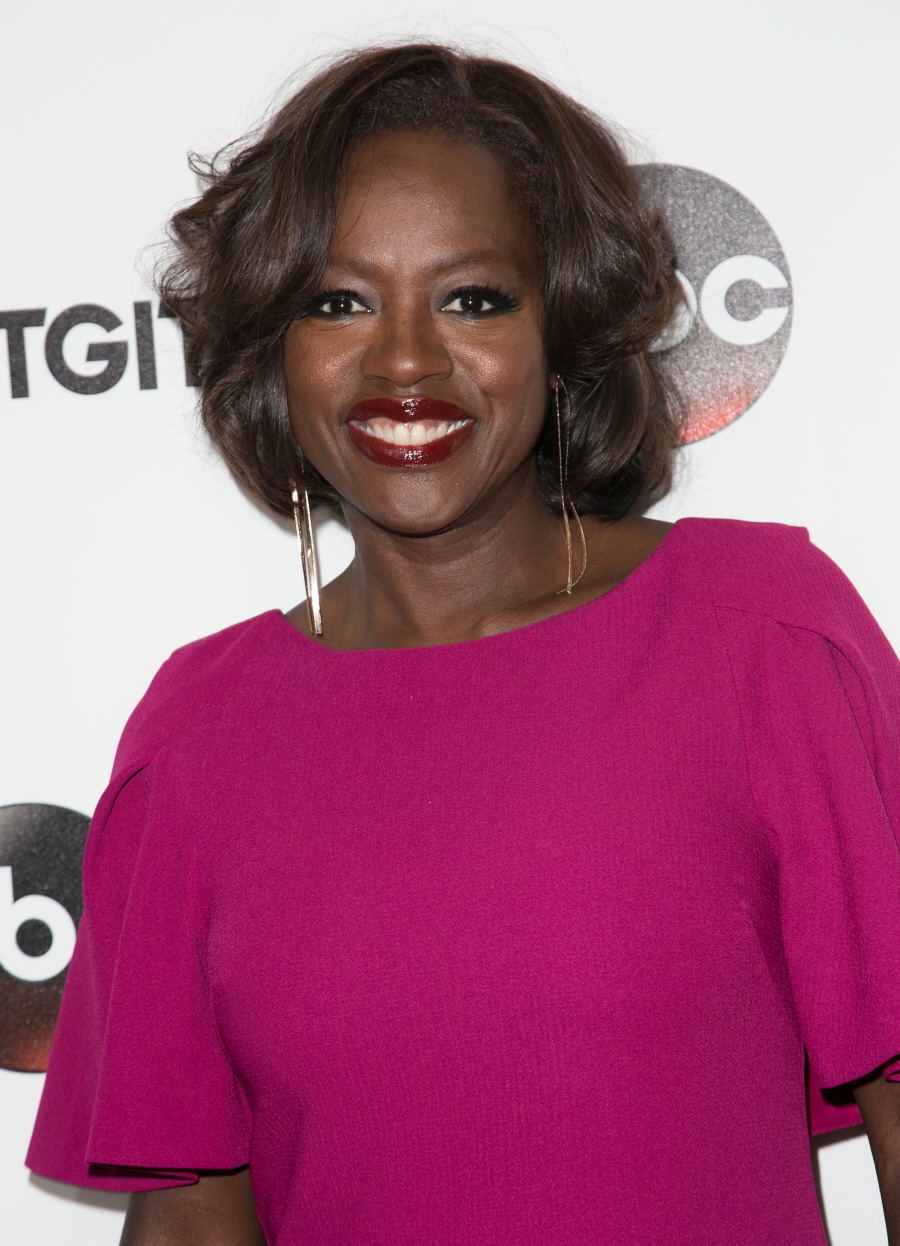 Photos courtesy of WENN.