Have you guys checked out Lindsay Lohan's social media lately? On her Twitter, she's just retweeting some of the better reviews she's gotten for Speed-the-Plow. And LL's Instagram is a buffet of kissy-face selfies and photographic efforts to make her look beautiful/non-crackie. Anyway, over the weekend, Oprah came to see Speed the Plow. I really hope Oprah didn't fly to London just to see the show. That would be… bad. That would feed Lohan's delusions. LL posted this message: "The definition of a blessing. Thank you @oprah and @Lupita_Nyongo for seeing the show tonight. Love you xx." Oh, Lupita Nyong'o is in London? That's right, Lupita is doing Star Wars. Why would you want to watch Lohan on your night off? UGH. Thankfully, Lupita didn't post any photos of Lindsay, so I guess Lupita didn't go backstage. Yay.
Hilariously, Lohan also posted a photo of Dina right after the Oprah photo. LL wrote: "My beautiful mum supporting me! What a blessed life I've found." So, Dina is in London these days too. That's interesting. The "blessings" probably involve lots of vodka and some blow. Lindsay also has a newish interview with Marie Claire UK. Some highlights:
Her biggest regret: "I would never have got behind the wheel of a car after having a drink. Ever."

Being selfish: "Every day I think, 'What's more important? What makes me happy? When do I feel my best? When do I feel I'm giving my best? Am I making other people happy? How can I make other people happy? They are the general guidelines I try to live by. You know, it sounds selfish but you do have to put yourself first. There are certain jobs where you don't have to show up and put a face on but you do in the industry I work in. So it's about stepping back and recognizing if things do start slipping a little bit, how to get back to the same part of life and just being OK with being alone."

Her goals: "After this play – whether or not I do another play right after – I want to do another movie, and then I just want to like, fall in love and have a family, with kids. I mean, that's what I want after this.

She's doing another OWN series: "[Documentary series] 'Lindsay' will start filming again in January but you know, I also like doing a lot of work with kids. Oprah is building more schools in Africa, so I think that's where I'll be going after the play. We take a lot for granted and it's good to step outside yourself sometimes and look at what you have and go, 'Wow my life's pretty good.' You go and see these children who have no idea what's going on in the world and they're suffering and it's those moments that change you and wake you up. We forget to do that. It's so important to slow down."
That's news to me! I had no idea she was doing a second season of her OWN show. Ah, that's why Oprah came to London to see Lindsay's play. Oprah hasn't given up on her Lohan project. Oprah still wants to fix Lindsay, even though Lindsay drank and partied her way through the first season of that OWN show. As for Lindsay wanting to go to Africa after Speed-the-Plow finishes… for the love of God. Just… NO.
Photos of Lindsay leaving the Playhouse on Saturday night.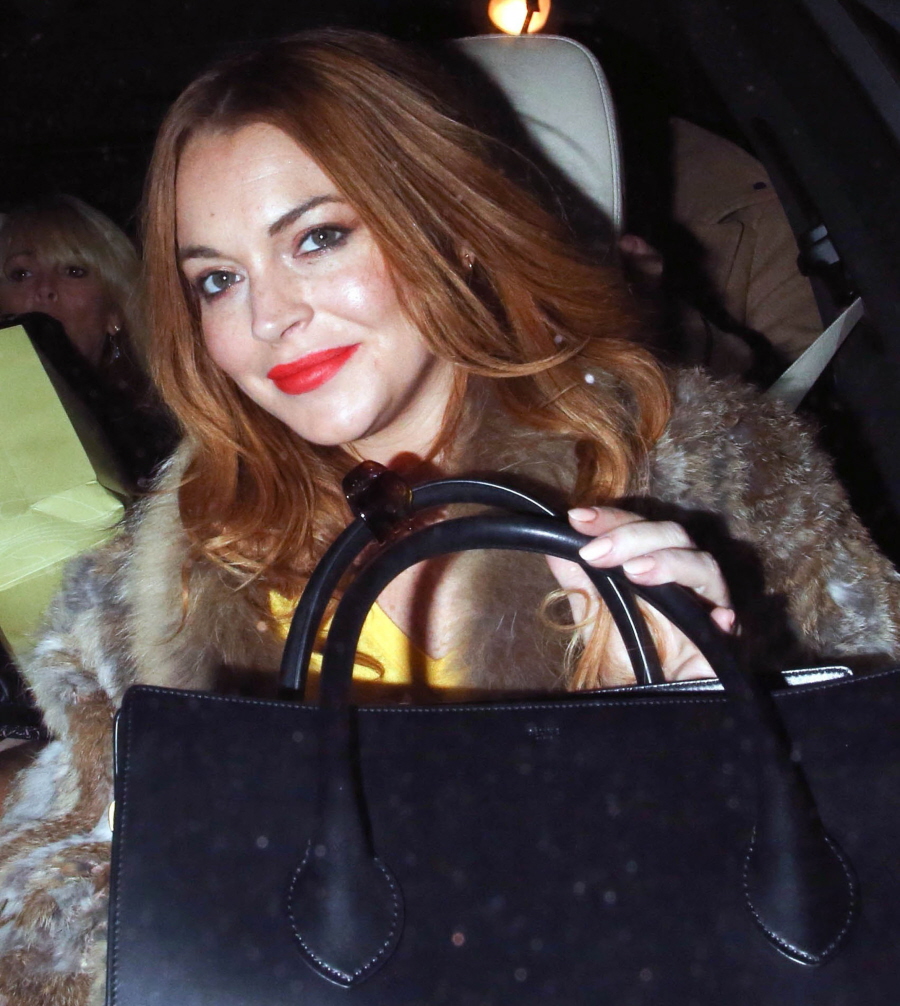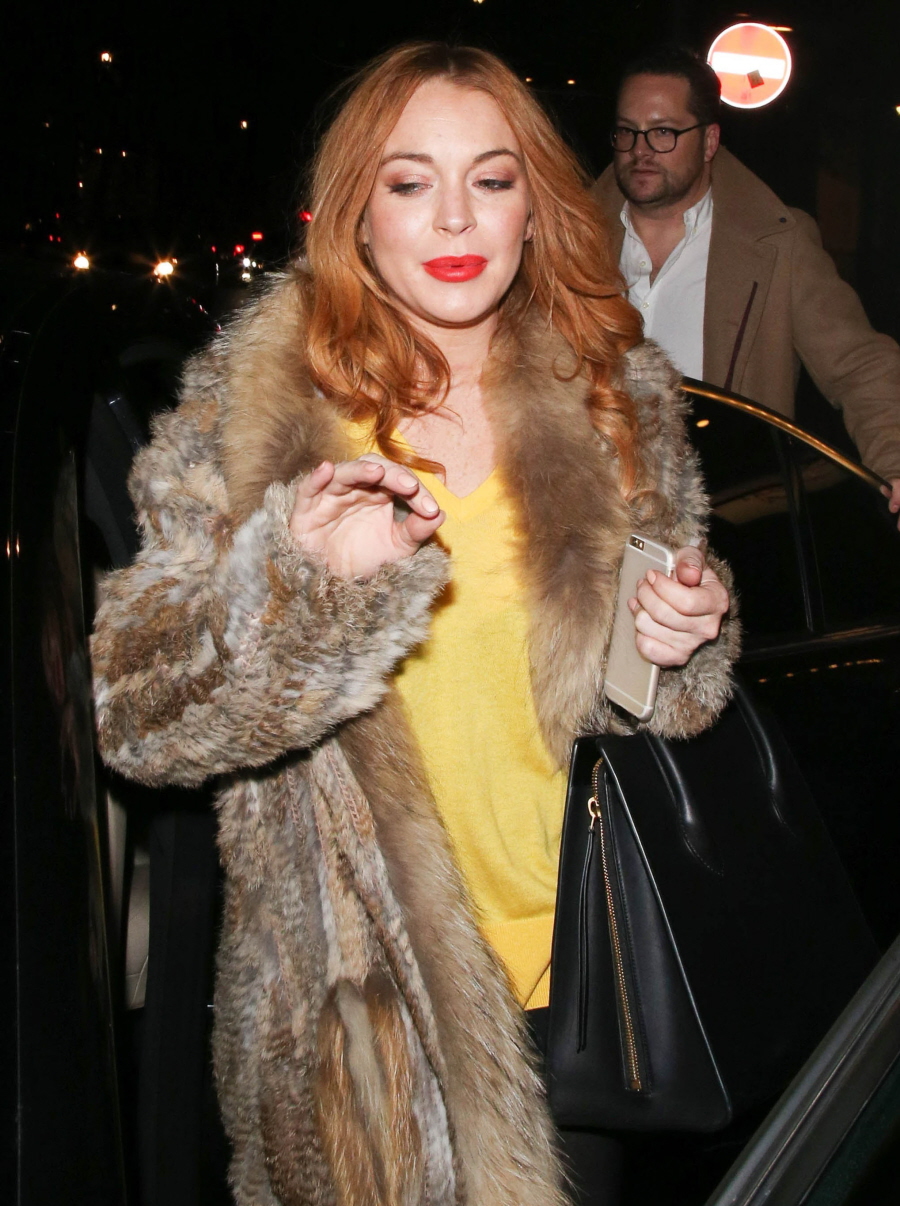 Photos courtesy of Instagram, Fame/Flynet.