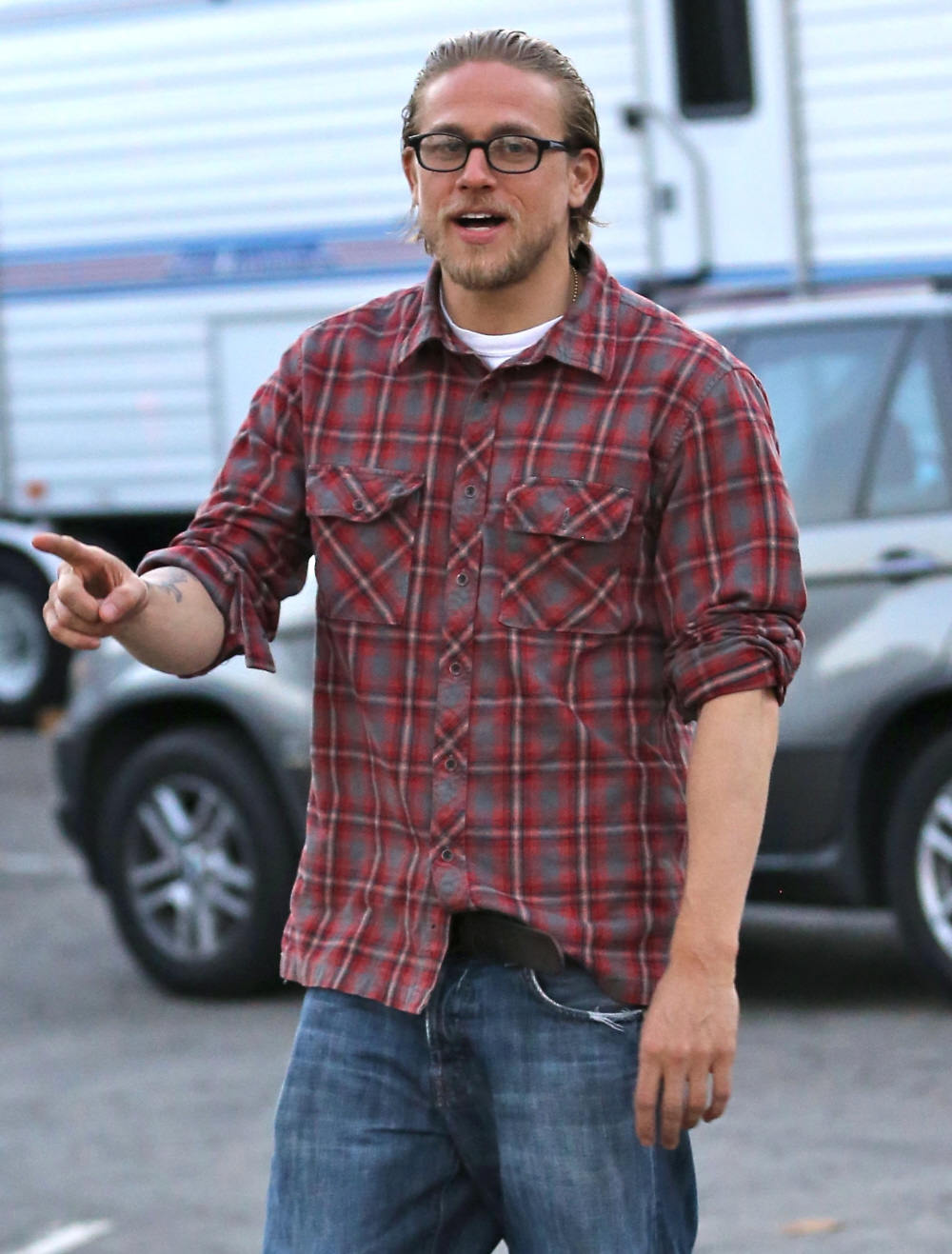 Charlie Hunnam has a newish interview with Entertainment Weekly to promote the new season (and last season) of Sons of Anarchy. Most of the interview is about SoA and since I don't watch the show, it was all Greek to me. You can read the full piece here. What was interesting to me is that Charlie is STILL getting questions about Fifty Shades of Grey and he's still trying to answer them with honesty… I guess. He maintains that he dropped out of the Christian Grey role because he was overscheduled… which I guess I believe. What I don't believe is that he was really all that jazzed about the film in the first place. Here's the Fifty Shades part:
EW: You've opened up recently about your decision not to do Fifty Shades of Grey. How did you get through the media storm? Just radio silence?

Hunnan: Yeah, it was radio silence. It was a very difficult position that I put myself in, and that I put the studio in, because of course, those type of things are like red rag to a bull to a lot of bloggers and reviewers. There was a whirlwind of speculation that went around it, and I just feel like I'm happy to do interviews to promote projects and to get the word out there and stuff, but I don't feel as though I really owe anyone an explanation on the things I do. It's very personal to me, and every decision I make comes from my heart. There's nothing ever monetarily or fame-seeking or any of the other motivations that sometimes go hand-in-hand with this profession. To me, it's just not like that. I'm on [Laughs] a journey of self-discovery and trying to avoid total existential crisis. That's the kind of operating zone that I'm approaching this business from.

And so it was very painful, and it was very difficult. I was worried that the wrong perception would come out, which is what happened—it was all about that I got cold feet, or that I didn't have faith in the movie, or that I didn't like the script, and all this f–king bulls–t. Anybody that knows the process of actors with integrity going about choosing roles knew that all of those questions would have been answered in the very first meeting and that had any of that actually been the case, I would have not gotten myself in the situation in the first place. So it was a little bit annoying and a little bit painful, and I really was just so sad for Sam [Taylor-Johnson], the director, because I absolutely adore her, and I gave her my word and committed to going on this journey with her. It's been many years that I've been in this business. All of a sudden, I'm getting all of these wonderful people approaching me and asking me to work with them. It's very hard to say no when you love and respect people. I just kind of made a bit of a rookie mistake in that one in biting off more than I could chew.
Eh, so maybe we were wrong. Given Charlie's long-winded explanation, I'm actually starting to come around on this whole idea that he really, really wanted to play Christian Grey and he was cool with the script and the nudity and everything. That being said, "anybody that knows the process of actors with integrity…" Is he talking about professional integrity of signing on to a film and then dropping out just a few weeks before the production? Or is he talking about an actor's integrity of only playing roles he believes in? Because I wouldn't use the word "integrity" to describe anything to do with Fifty Shades of Grey.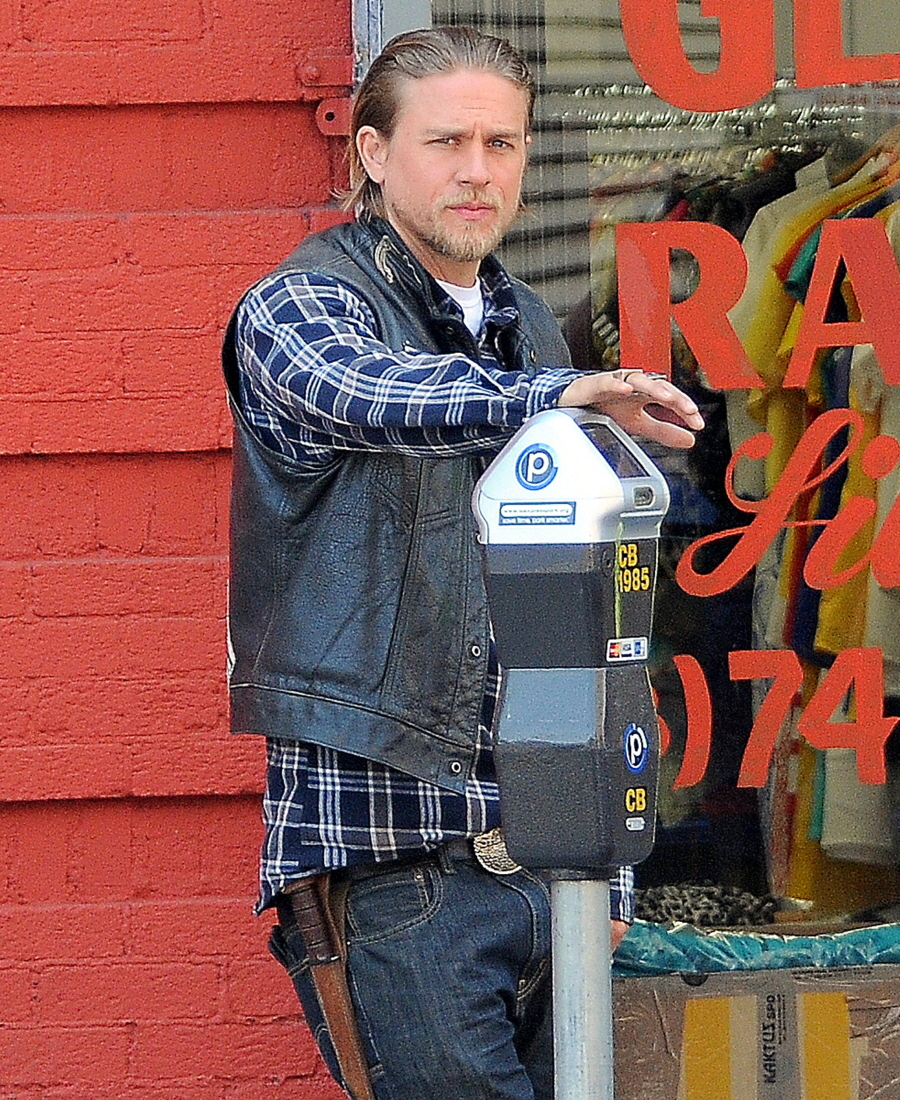 Photos courtesy of Fame/Flynet.