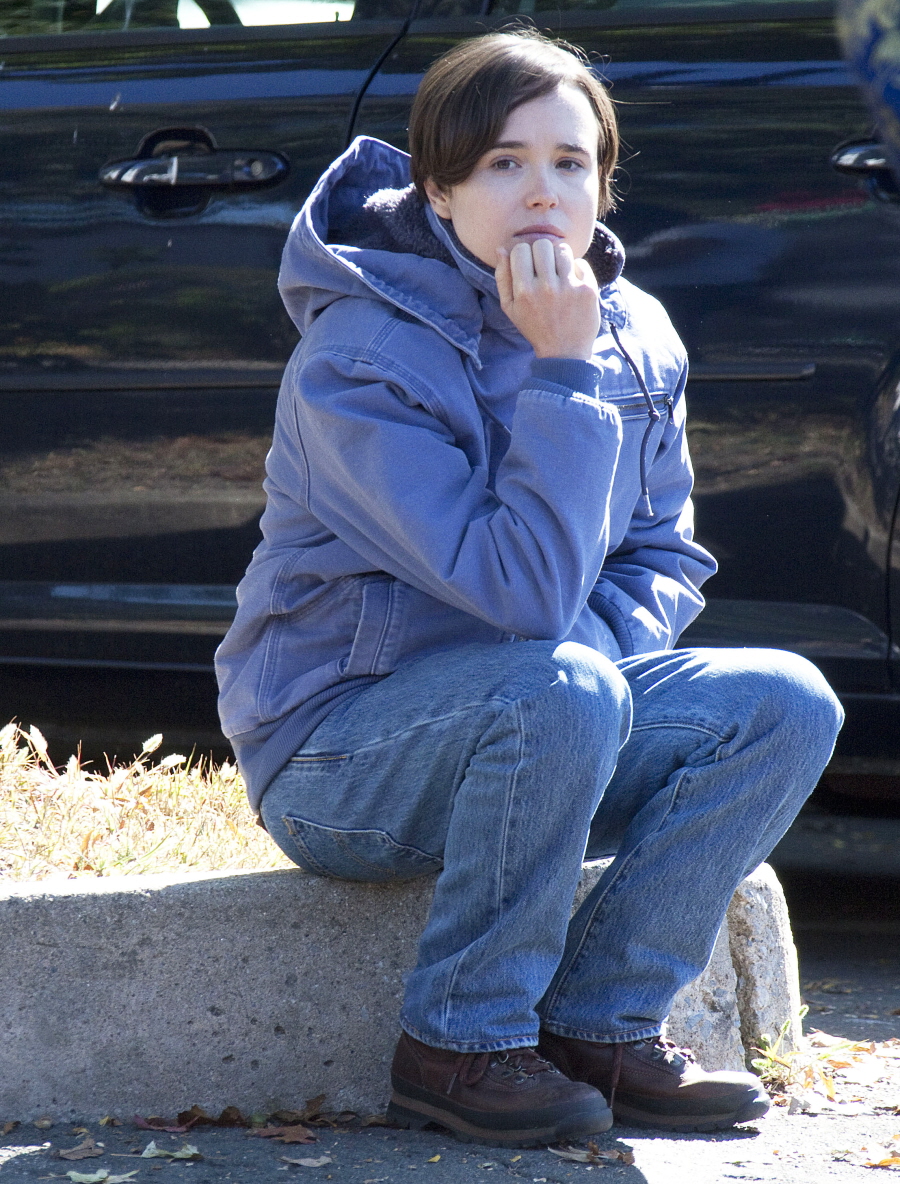 Here are some photos of Julianne Moore and Ellen Page in character for Freeheld, the true story of a policewoman (played by Moore) and her partner (played by Page) and their fight for marriage equality (amongst other things). Moore's character is diagnosed with a terminal illness and it's all about pre-gay-marriage partnership rights and whether Moore can leave her police force benefits to her girlfriend. I'm actually really looking forward to this movie. This was the first project Ellen scheduled after she officially came out, and she's talked about how much it means to her to be an out-and-proud gay woman playing a gay character. Plus, I just like the idea of Moore and Page playing a romantic relationship together.
Anyway, I just thought I'd pass along these photos. Both ladies changed up their hair significantly for Freeheld. Ellen chopped off her shoulder-length hair for this shaggy pixie. I like it! Her character is a mechanic, so if anything, I think she could totally do it shorter and still look right for the character. Plus, with that face… Ellen could pull off pretty much any hairstyle. As for Julianne, she went for a more dramatic blonde look. I'm not sure if she's wearing a wig… she might be. I don't think Ellen is wearing a wig though.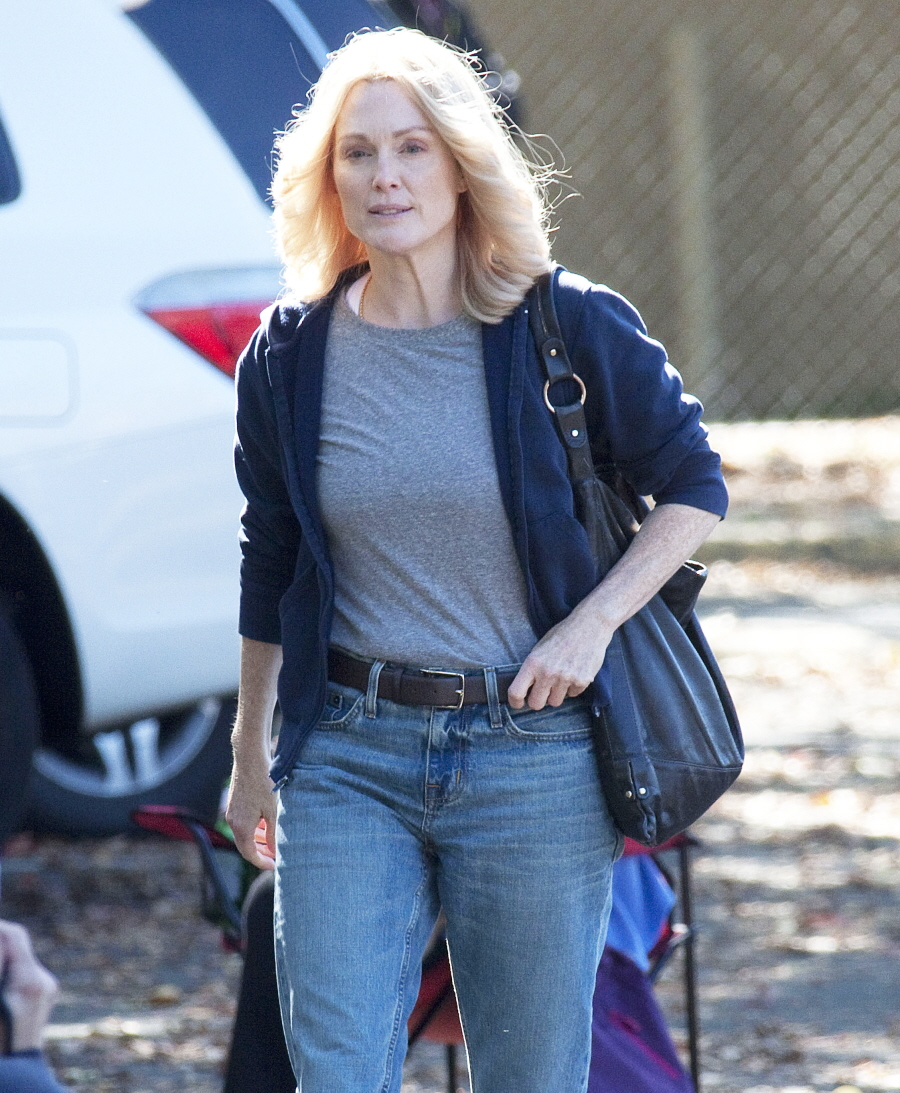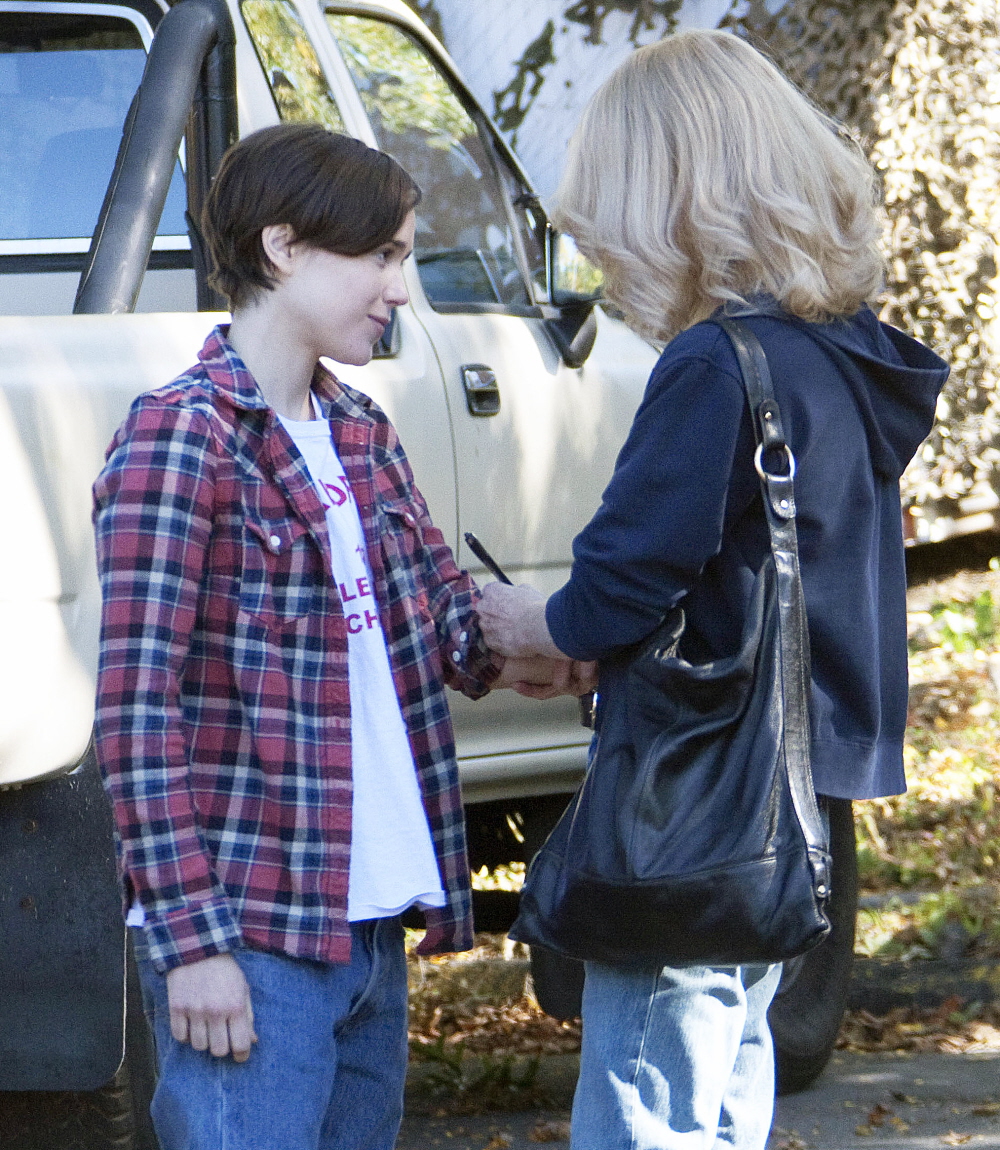 Photos courtesy of Fame/Flynet.