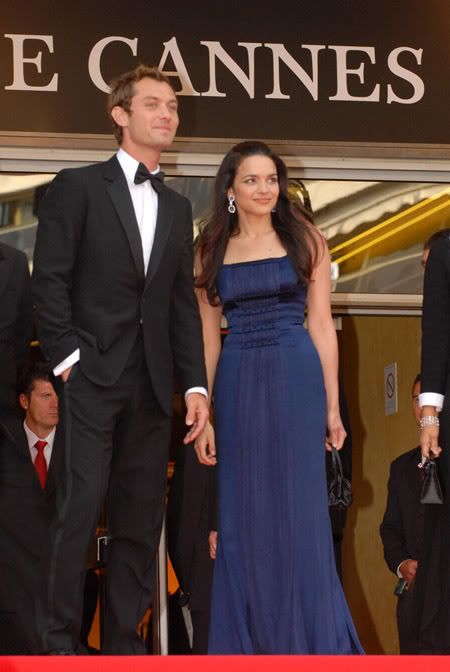 Jude Law and singer Norah Jones opened the Cannes film festival today to promote their new movie My Blueberry Nights, in which Jones makes her big screen debut as a woman who takes a road trip to find herself. It also stars Natalie Portman, and Rachel Weisz.
Jude Law hasn't been in much lately, and according to IMDB My Blueberry Nights will be his only film out this year. He does have a project scheduled for next year.
Other stars expected to attend the 11-day festival in Cannes include George Clooney, Matt Damon and Brad Pitt, to promote Ocean's Thirteen, Leonardo DiCaprio to show his environmental documentary, and Angelina Jolie for A Mighty Heart.
Here's the teaser trailer for My Blueberry Nights:

Thanks to Splash News and WENN for these pictures.