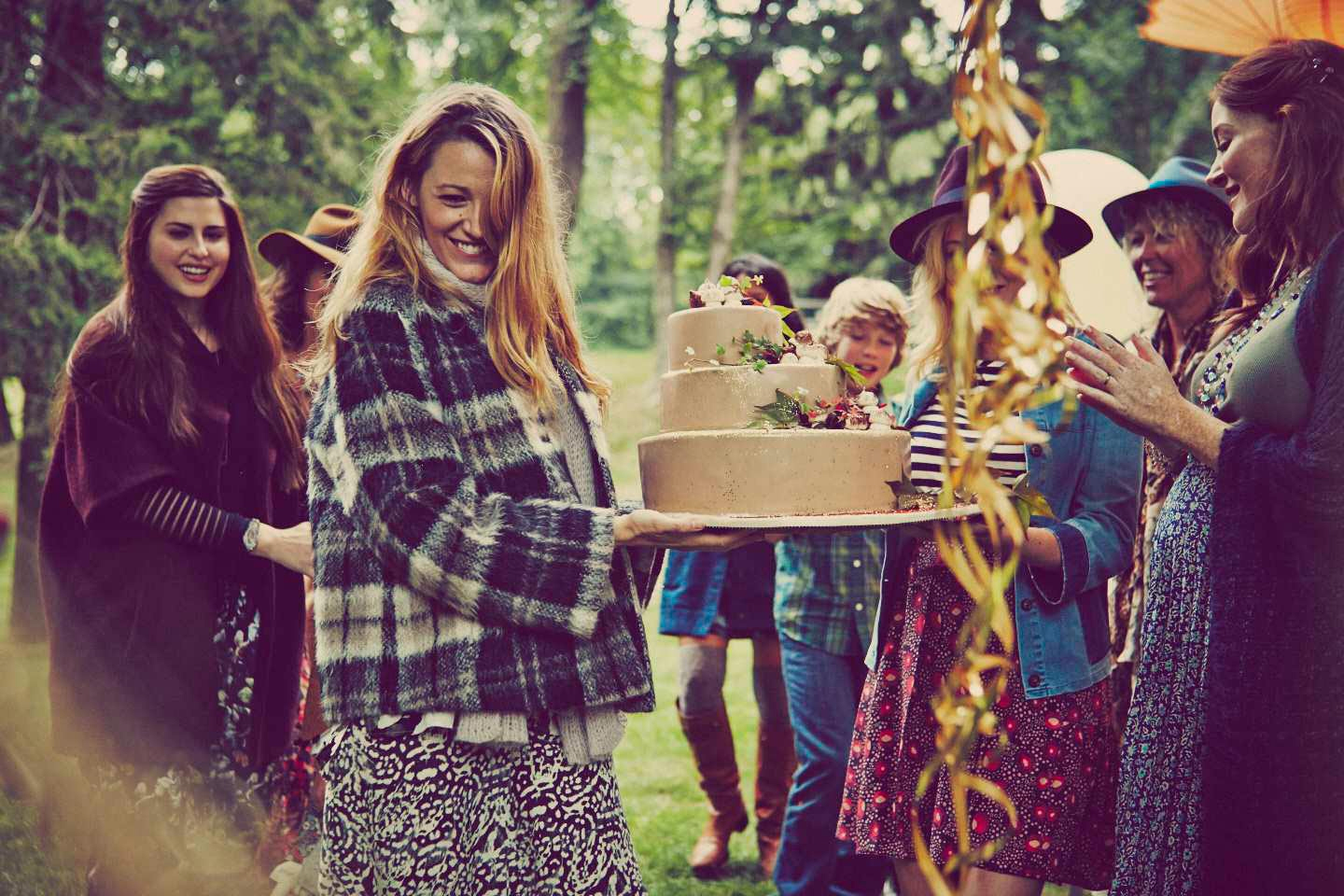 Blake Lively's pregnancy rollout has been pretty good. Let's be honest: if and when Amal Alamuddin gets pregnant, we will be inundated with story after story about her bump and George Clooney as a father and all of that. Compared to how wall-to-wall it could be, Blake looks almost circumspect. She announced her pregnancy on her newly launched Preserve site. She stepped out with Ryan Reynolds for one coupled-up, bumpy and EXCLUSIVE photo-op (Us Weekly bought the photos).
And now Blake is still controlling the story by releasing more photos of her bump on Preserve. I'm including some of the Preserve pics in this post, and you can see more here. The theme of the Preserve pictorial was, like, an autumnal celebration of motherhood, children and pregnancy. There were cakes and scarves and beautiful ginger children involved. Here's what Blake wrote:
With a new baby on the way there is so much to do! But before experiencing the joy of 3am screams, seemingly impossible amounts of poop and having a favorite shirt covered in reflux… there are presents to open, onesies to dye, there is cake to serve, advice to be shared and all around celebration to be had.

And that we did…
"Reflux"? Do moms really refer to baby vomit as "reflux"? And "onesies to dye"??? Judgy mothers, commence! Honestly, though, I bet some of the judgy mothers were already side-eyeing the cake. Blake should be eating only veggies and lean protein during her pregnancy! She already hates her baby because she's eating cake!! Obviously.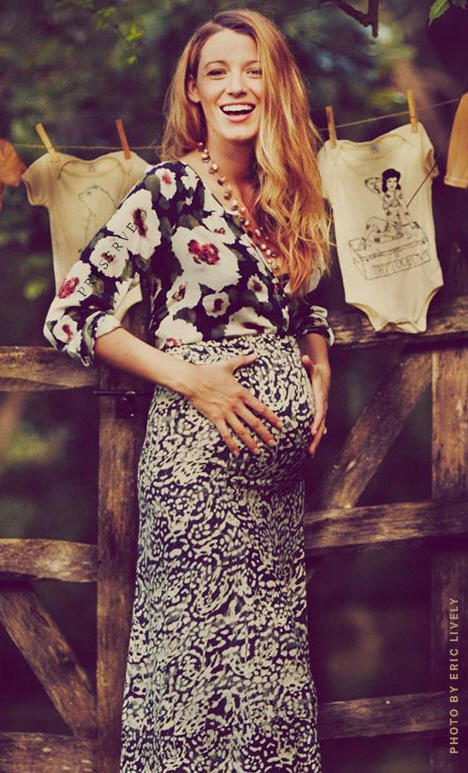 Photos courtesy of Eric Lively/Preserve.