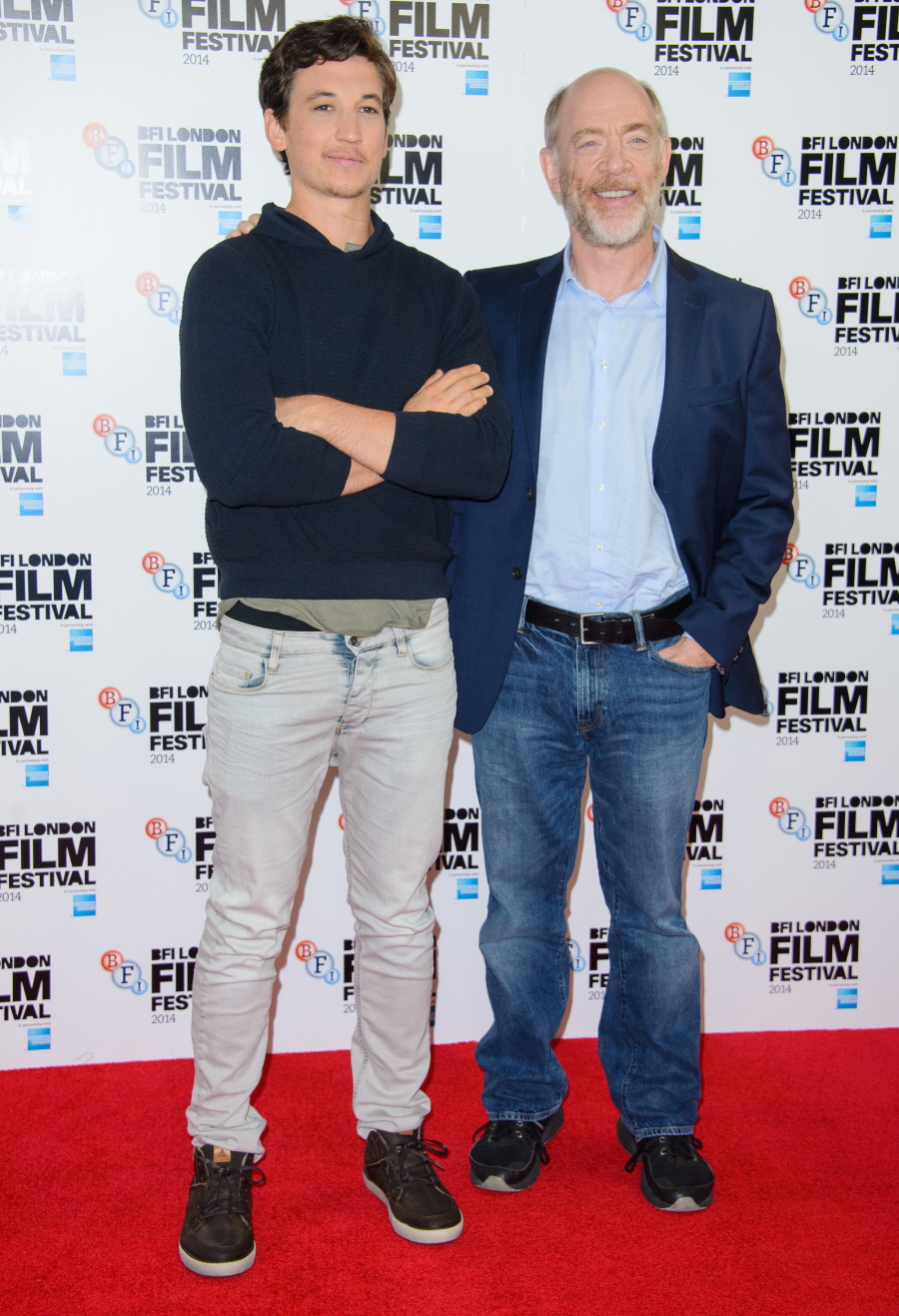 Here are some photos of Miles Teller and JK Simmons at the BFI London Film Festival yesterday – these are photocall and premiere photos for Whiplash. I'm surprised to see Miles towering over JK. I mean, I knew Miles was a big guy, but I thought JK was tall too. Whiplash has become the indie partner to The Imitation Game this year. The Imitation Game keeps scooping up the big awards at film festivals, while Whiplash keeps getting awards for "Audience Favorite" and such. Plus, most people really believe that JK is a major Oscar contender for Best Supporting Actor. Too bad his costar has already worn out his welcome, right?
JK has been doing a lot of press for the film, just as much as Miles. But JK's interviews don't generate the same kind of heat because JK is not a raging a—hole. When The Wrap sat down with JK to talk about the movie, the last questions were about being a life-long character actor, remembered and beloved without ever being a proper "movie star." When asked if he would ever want to be a leading man, JK said:
"Well, I've had a lot of great supporting parts. And honestly, I've got a wife and kids, so I like spending time at home. I just did a TV show this past year where I was number one on the call sheet ["Growing Up Fisher"], and I was working 60 hours a week. And it was a good show and I enjoyed it, but at the end of the day I was like, this is a lot of work. Generally, I like being the supporting guy. And that was obviously part of the joy of doing "Whiplash," because this is just a bigger supporting part than usual. But I have no illusions about being a movie star. I'm just glad to be able to work. To be able to do the short and then do the feature a year later, and then to be sitting here in whatever fancy hotel this is talking about it has been a pretty cool journey.
Humble. Cool. Not interested in being the second coming of Ryan Gosling. Happy where he is. Compare that to any of Miles Teller's recent profiles and you wonder what JK really thinks of his costar. Oh, Miles has a new interview with The Daily Beast this week – go here to read. He says some sort of interesting stuff about his friendship with Shailene Woodley (he compared them to Ryan Gosling and Rachel McAdams) and once again talked about how in-demand he is these days.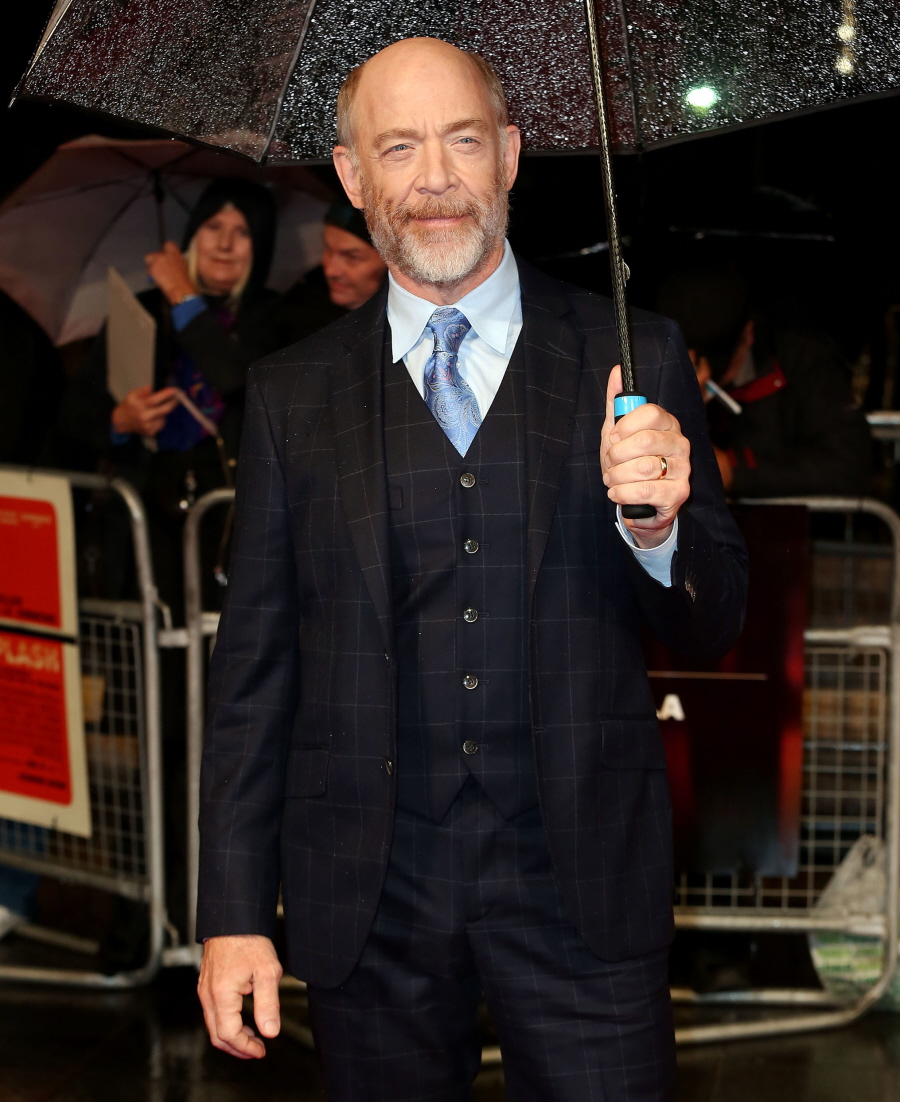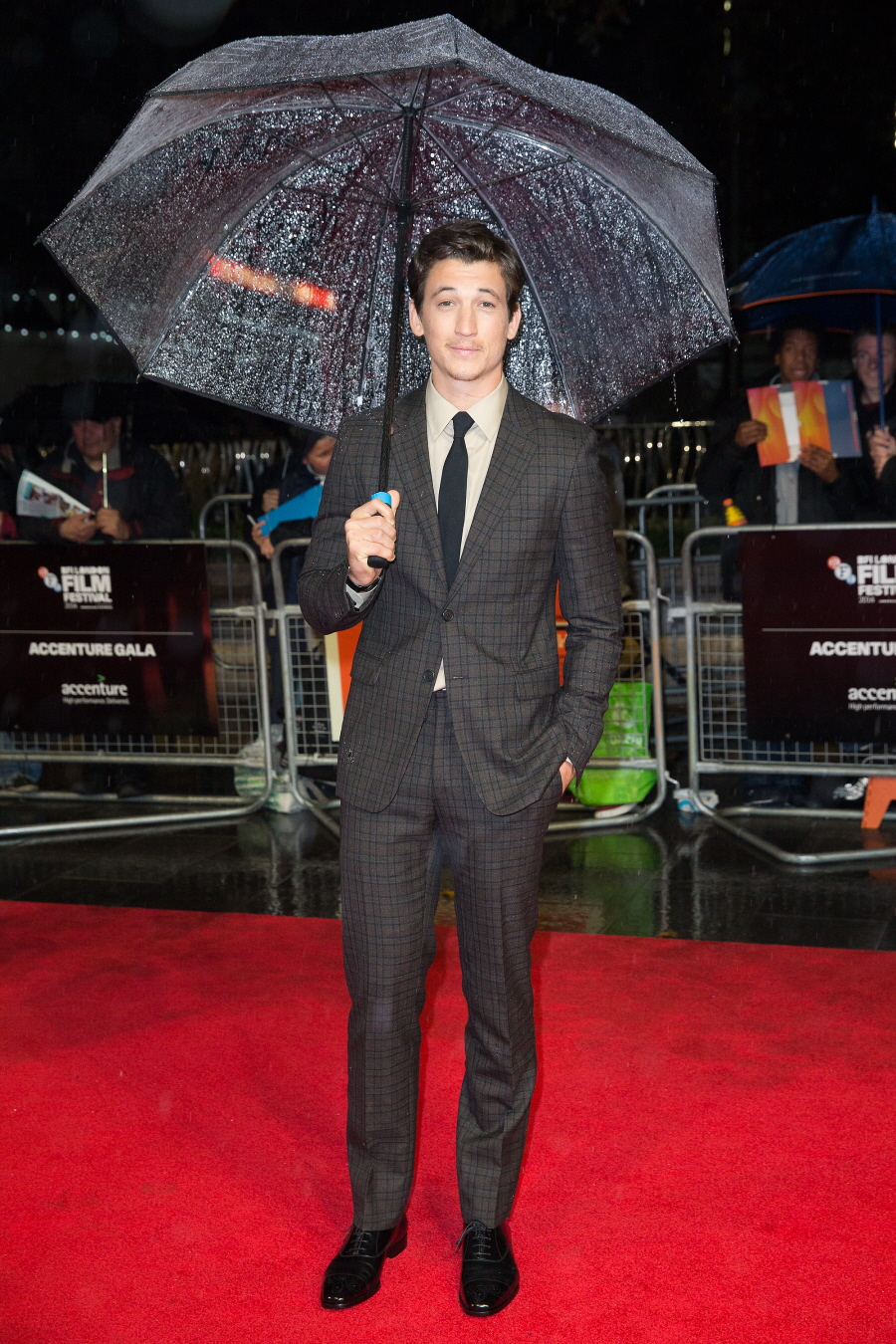 Photos courtesy of WENN.