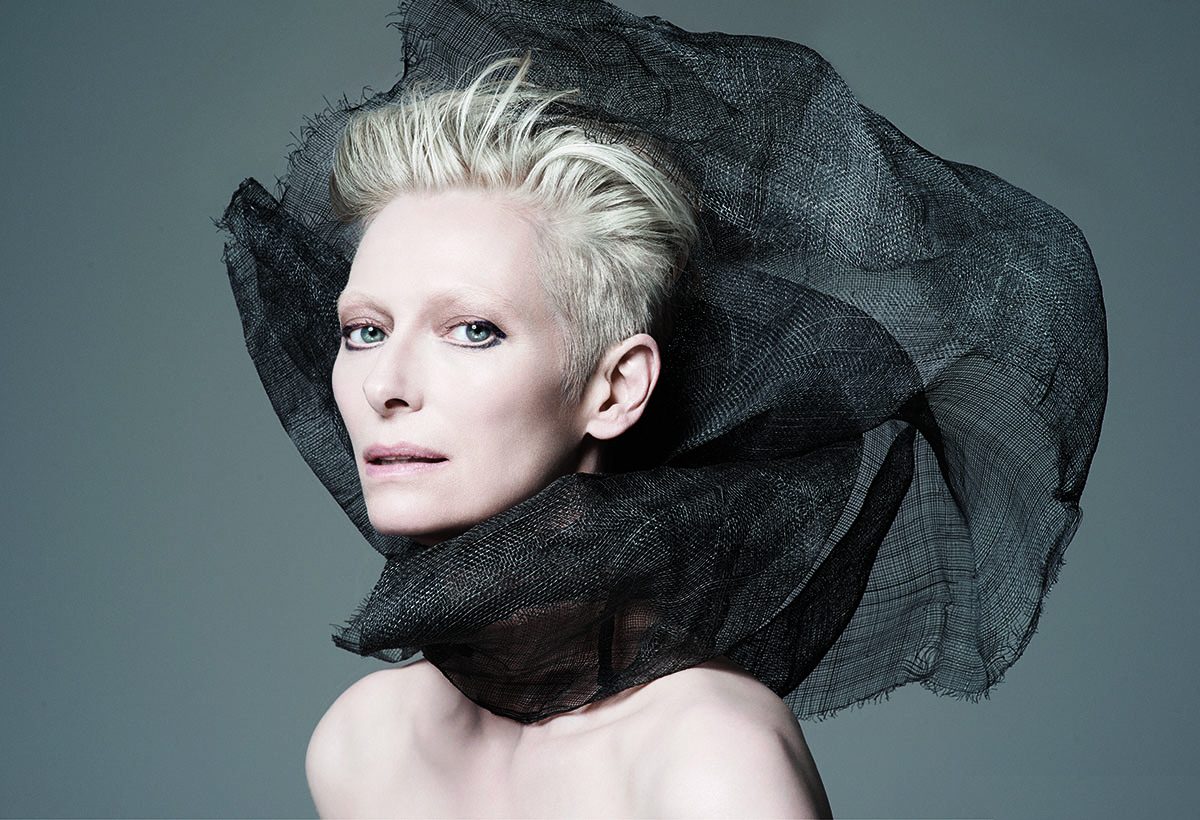 Let's check in with Tilda Swinton to see what she's been up to lately. Oh, right, she's still the bossest boss to ever boss. Tilda is the newest face of NARS makeup and skincare line. This is the shot for the Spring campaign. It was shot by François Nars himself. What's amazing is that there's barely any makeup in this shot, just eyeliner, pale lipstick and what? Maybe some powder. Tilda famously hates wearing makeup in real life, so she's the last person I would have put in a makeup ad. #FlawlessAlien #Goddess #Fierce
If there's one thing you can count on from the man who brought the world Orgasm blush, it's that he's going to do the unexpected. François Nars doesn't like to do anything predictable, even in his choice of campaign models, the latest of whom is quirky British actress Tilda Swinton, who will be the face of Nars' spring campaign. Past choices have included Charlotte Rampling and Daphne Guinness.

"I love [Tilda's] bold style and really admire her work," Nars told WWD, adding that he chose the fiftysomething Swinton in part because of the roles she chooses as an actress, such as in the films "We Need to Talk About Kevin" and "The Grand Budapest Hotel."

The mutual admiration society is, well, mutual. "I met François only recently, having long been an admirer of his from afar for many years," Swinton said. "I liked him immensely and immediately and we were eager, from that first session, to do more things together. [The shoot was] the greatest of fun — supremely nice people, full of ease and play."

Nars, unlike most makeup artists, shoots his own campaigns. He shot four portraits of Swinton — the ads will run from January through April — each portrait revealing one of the four makeup collections. First up is a visual in support of the Eye-Opening Act, a limited-edition color collection with prices ranging from $28 to $48. The eye-related color collection bows in Nordstrom and in Nars boutiques in January. Nars noted that each ad will show Swinton in a different way, revealing the character behind each collection.
Nars also referred to Tilda as a "living legend." Are we there yet? I mean, no disrespect to our Alien Queen (may she benevolently reign for eternity), but Tilda is only 53 (in earth years) and she still works a lot. I just think putting her in the "living legend" box makes her sound like she's got one foot in the grave. But anyway… Tilda is awesome and now I'm going to buy some NARS stuff.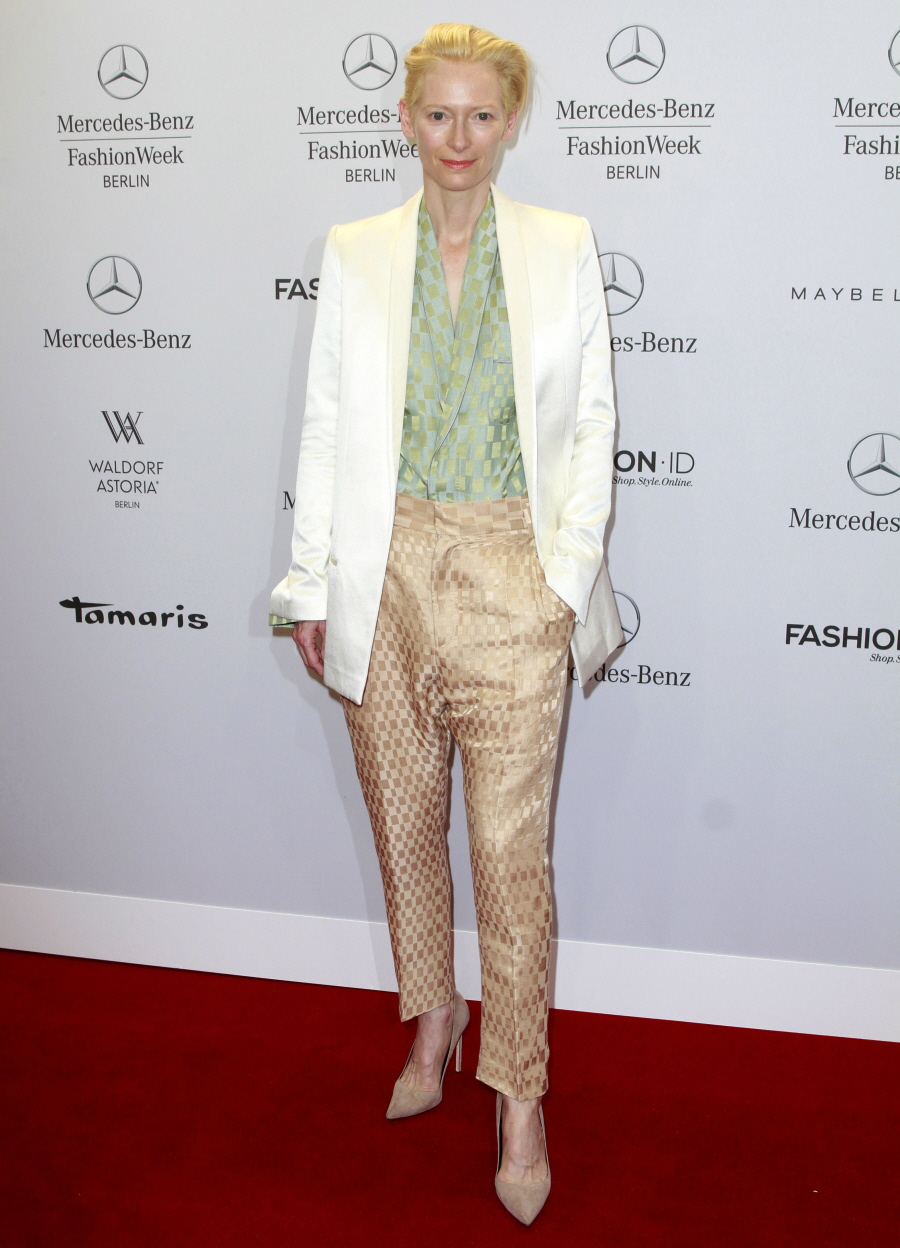 Ad photo courtesy of FRANÇOIS NARS, additional pics by WENN.