Jennifer Lawrence did not wear Dior last night to the Elle Women in Hollywood event. I'm pretty shocked but pleased to see her step outside the comfort zone. JLaw didn't walk the red carpet either. She was on hand to present an honorary award to Elizabeth Banks.
Jennifer looked stunning in white lace Oscar de la Renta dress. You can see the (unlined) runway version here. Jennifer's version looks better than the runway. She looks fresh and pretty. The dress borders on lace doily madness but doesn't go overboard. Did Jennifer switch makeup artists recently? That red lip looks fantastic, and those beachy waves are gorgeous. Her shoes are Louboutin.
Tina Fey wore a Calvin Klein LBD. This dress is perfect for her. The effect is classy, and her styling reminds me of Winona Ryder. Tina can do no wrong here.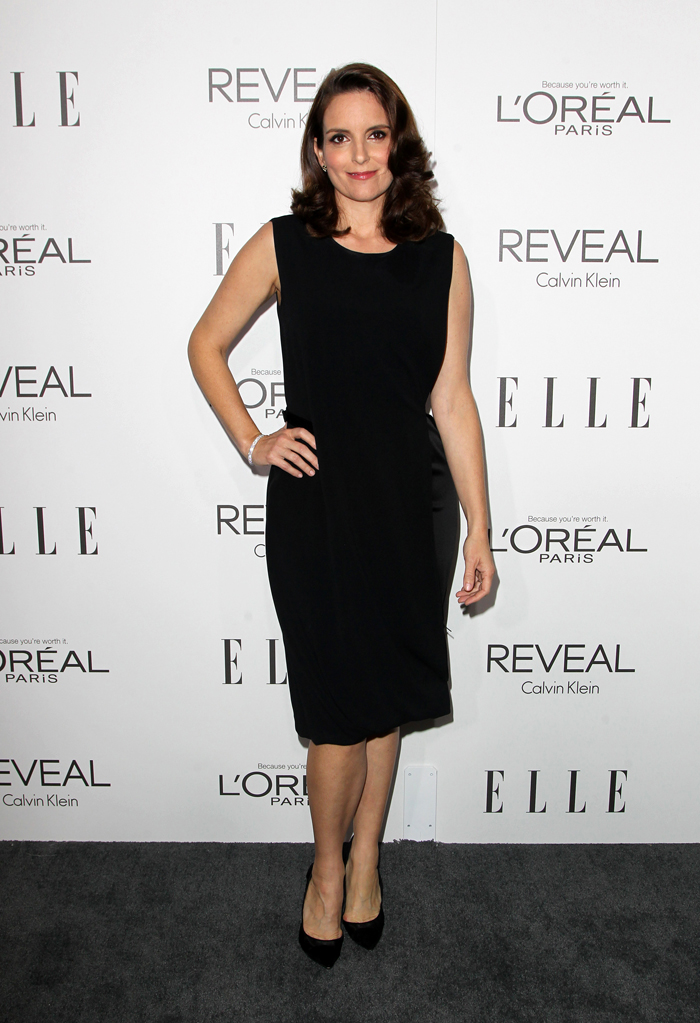 Amy Poehler fared slightly less well in Calvin Klein. This dress looks a little pilgrim-y to me. The belt is huge and the sleeves look uncomfortable. What puts it over the edge is the white (wool?) panel. Cut it off, Amy!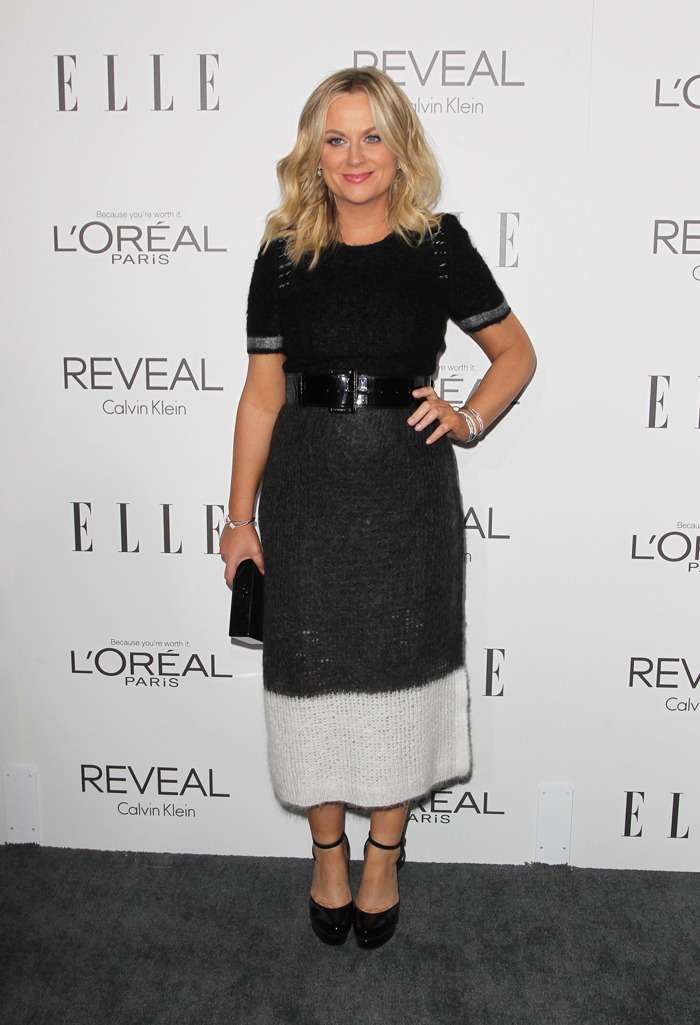 Julianne Hough wore Calvin Klein too. It was a Calvin kind of night. This eggshell-blue dress was decent but a little wrinkly and bunched around the waist are. I'm not crazy about whatever Julianne's doing with her hair lately, but at least she isn't relying upon extensions.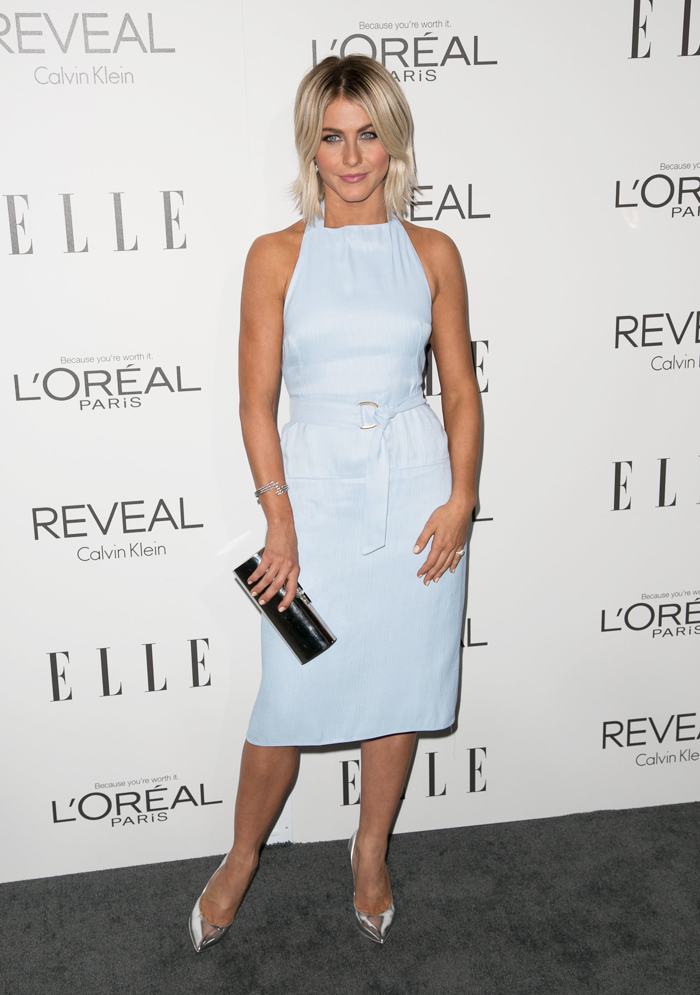 Michelle Monaghan wore a shapeless apron as a dress. She's so pretty but downplayed her looks here. He pulled-back hair is a bit too severe.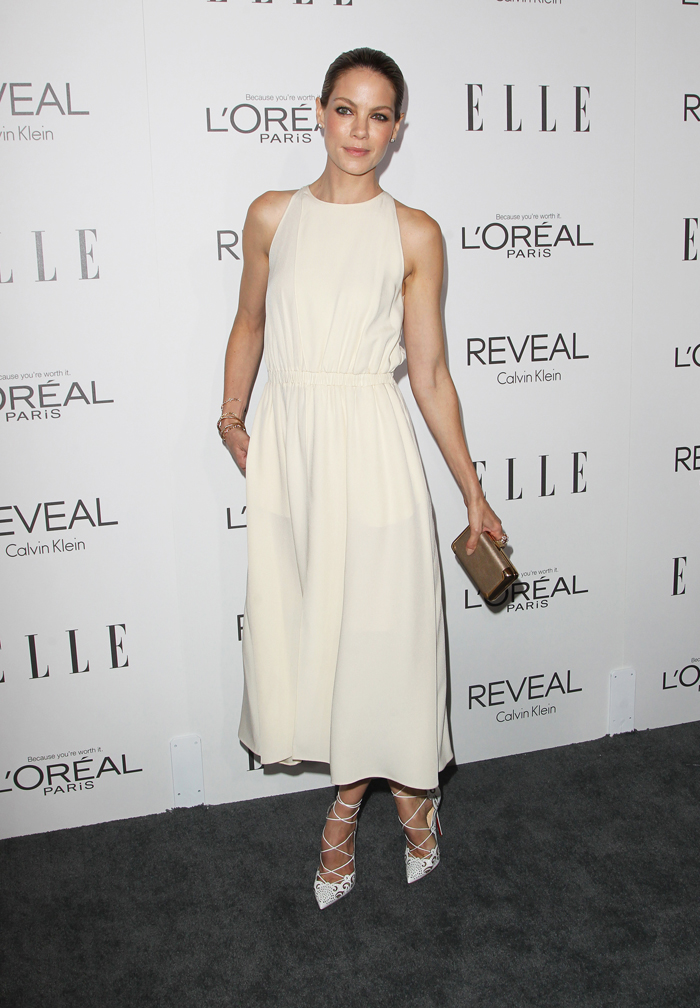 Molly Sims looks really good here. Is she overdressed? I like the white t-shirt effect with a slight fishtail on the black skirt. Her belly's showing, which adds some fun to the ensemble.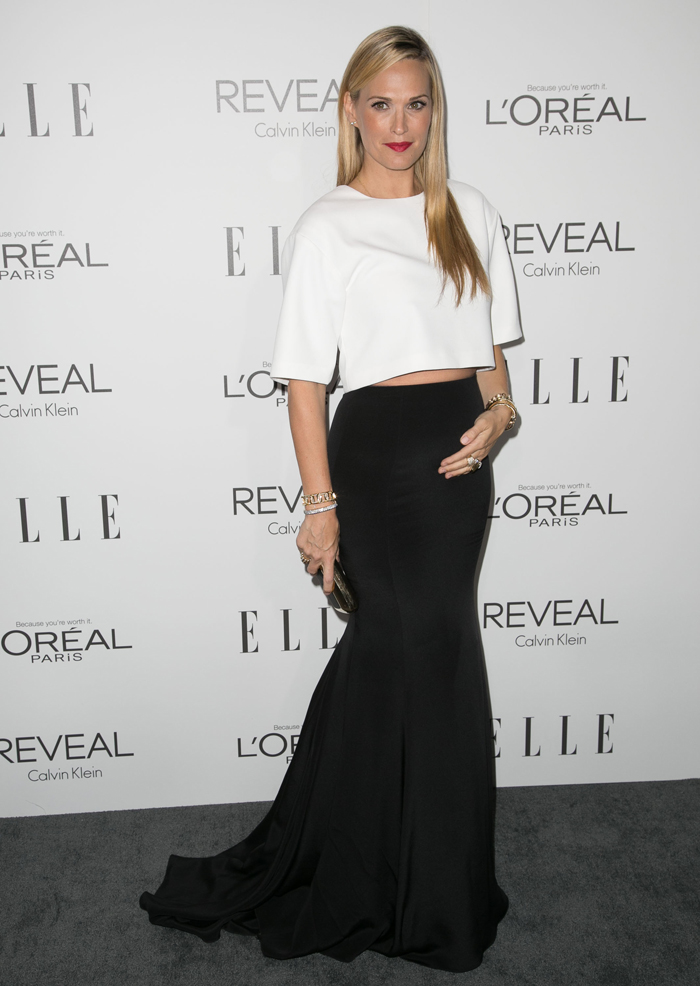 Photos courtesy of Getty & WENN