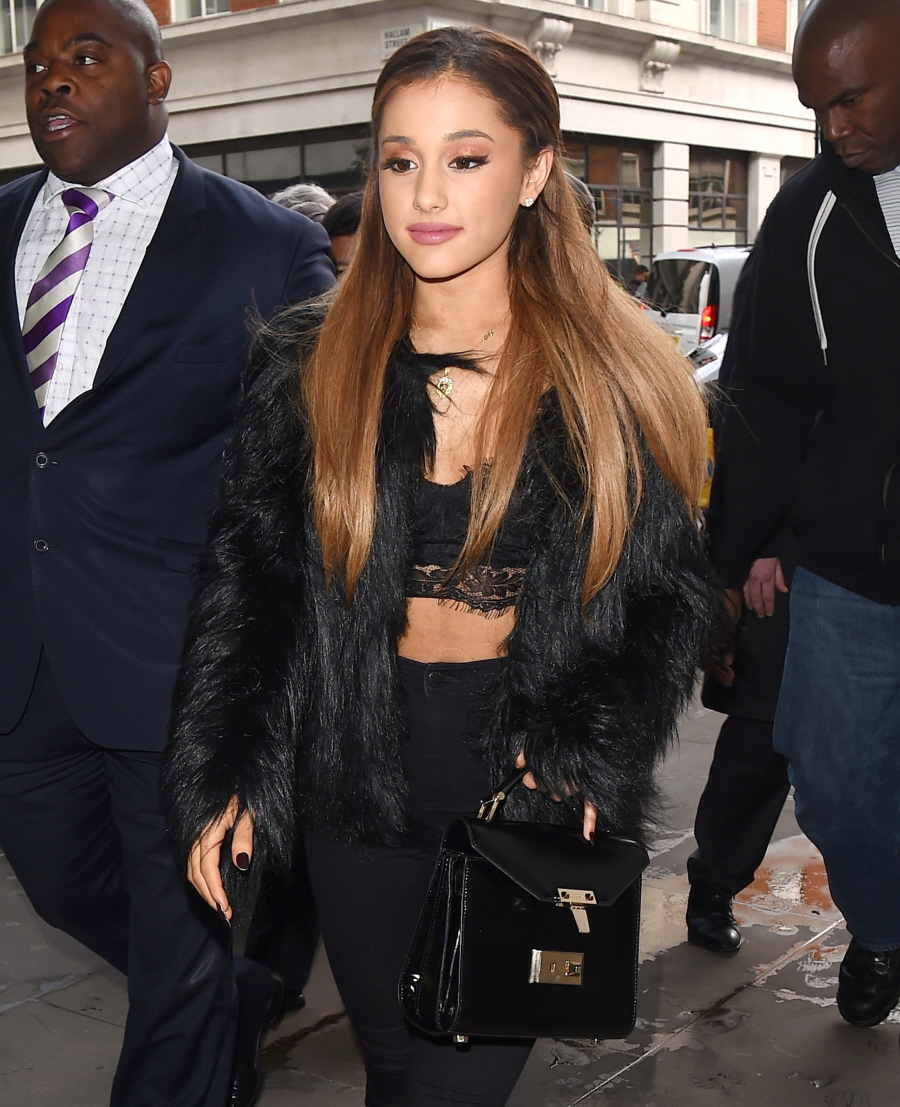 For a while there, the Ariana Grande stories were coming out every single day. Tales of her diva behavior, reports of her behind-the-scenes antics, and rumors of her general unpleasantness saturated the media in September. And then it kind of faded away a few weeks ago. I tend to think Ariana's people – and it takes a village with this girl, trust me – finally managed to calm everything down. Ariana stopped giving interviews for a little while and someone managed to stop the PR bleed. Now Ariana's people are probably hoping that they can rebrand her a little bit… possibly as a loving sister with an out-and-proud gay brother, Frankie Grande. Ariana talked about leaving Catholicism when her brother was told that God didn't love him. Yikes. You can read Ariana's full Telegraph interview here. Some highlights:
She hasn't changed: "I'm still the same person I've been since I was four years old. Literally. Obviously, I'm a mature adult. But I'm still the same girl. I'm still Ariana from Boca who loves musical theatre, who loves her family, who loves the beach, who loves animals."

Her gay brother: "When my brother was told that God didn't love him I was like, "OK, that's not cool." They were building a Kabbalah centre in Florida so we both checked it out and really had a connection with it." Kabbalah "sort of stuck with me. And since then my life has unfolded in a really beautiful way, and I think that it has a lot to do with the tools I've learnt through Kabbalah, I really do."

Explaining the life lessons learned from Kabbalah: "You have to watch your intentions, make sure you're not giving in to your ego. You have to numb your reactive state. You have the power to change your reality. You have to take a second and breathe and reassess how you want to approach or react to a situation or approach an obstacle, or deal with a negative person in your space. That takes a lot of self-control and practice and, I guess, willpower."

She still believes in demons too: "Do I believe in demons? I believe in unexplained energies."

Being a role model: "To me the idea of being a role model is just being yourself,' she says. 'And being unapologetically yourself, whatever that means. Whether that's just me simply dressing sexier on some days and more conservatively on other days because that's how I wake up feeling, I believe in authenticity."

Rumors of diva 'tude: "It's funny how a certain amount of success comes with a certain amount of weird, inaccurate depictions of you,' she says. 'But I feel like it will die down because it's not something that I pay into. And also things can only last so long when there's little truth to them. So that's why I don't trip over it. It's weird to me because I do see myself as a fairly positive, very friendly person. So it's kind of odd. I also think a lot of people don't know what the word "diva" means. If you want to call me a diva I'll say, "Um, well, cool." Barbra Streisand is a diva; that's amazing. Celine Dion is a diva; thank you. But if you want to call me a bitch, that's not accurate. Because it's just not in my nature."
Madonna always claimed that Kabbalah made her a better person too. I'm not so sure though. I mean, on a scale of secular humanism to Xenu, I think Kabbalah is relatively harmless. It's a money-suck for celebrities but at least the religion isn't being supported by slave labor and aliens. People are just buying red strings and learning how to "numb their reactive state" (eyeroll). But surely there's a reason why so many moody divas are drawn to Kabbalah?
I hope Ariana never denies her old stories of demon encounters ever again! Her demon stories were the best. MOAR DEMON STORIES.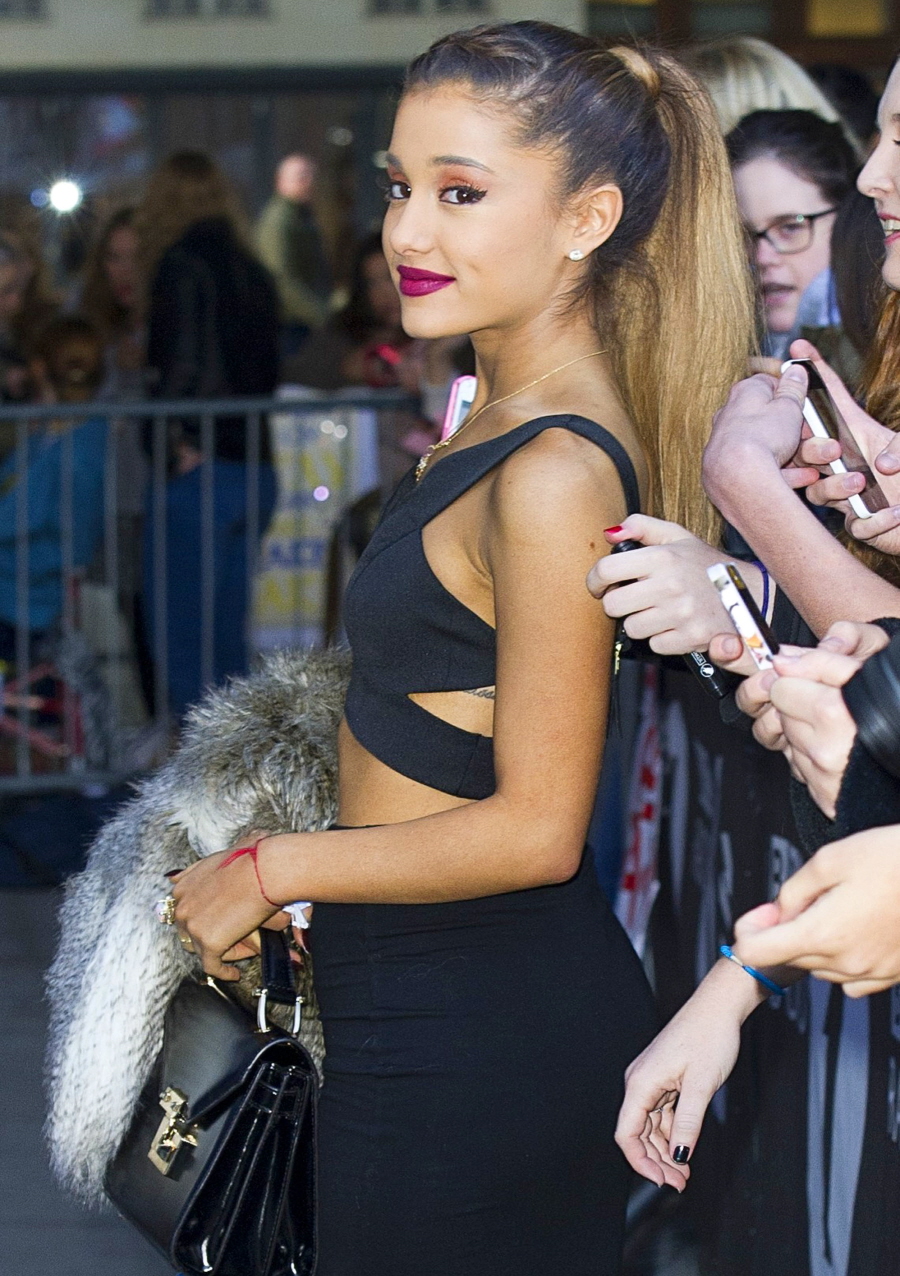 Photos courtesy of Fame/Flynet.