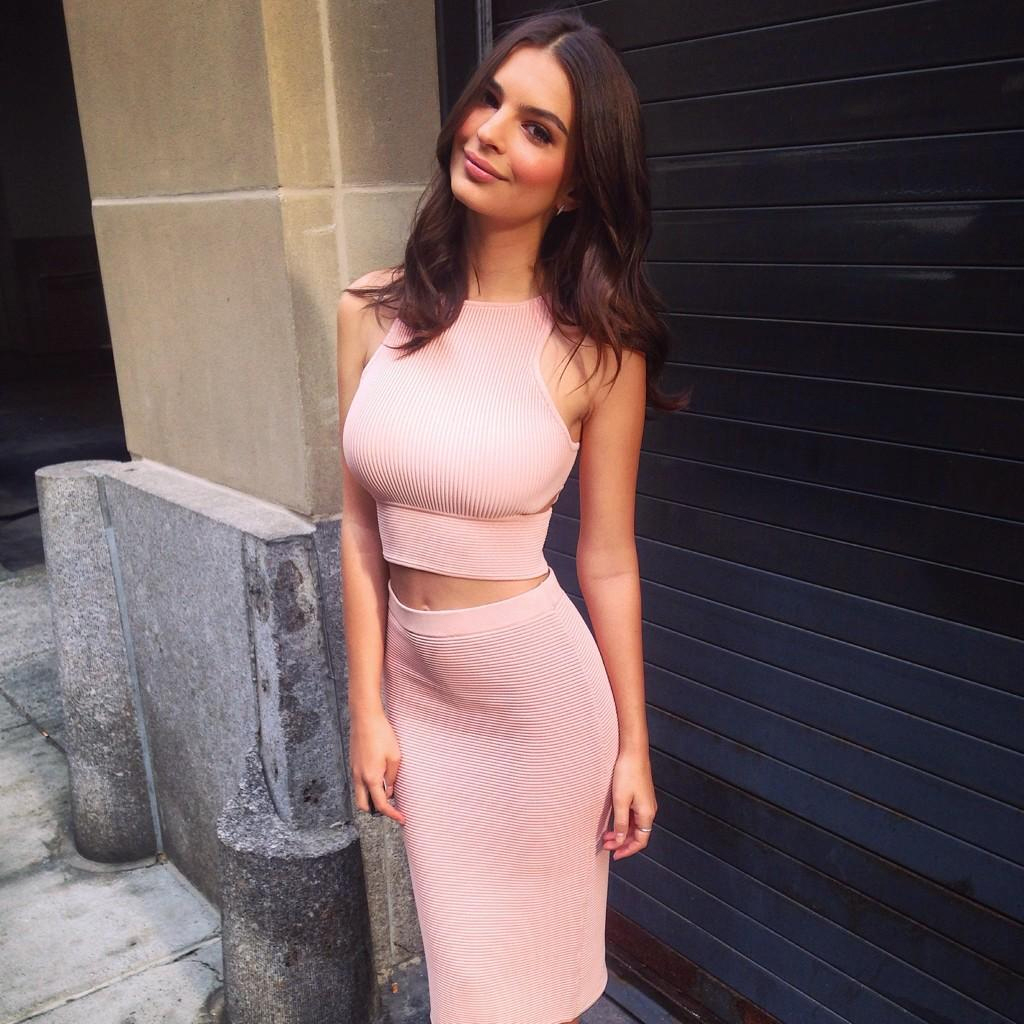 Emily Ratajkowski covered the November issue of Cosmopolitan, which we covered about a month ago. The cover was super-cleavagey and the quotes were pretty vapid. I mean, Emily self-identifies as a feminist, which is good, but her feminism involves non sequiturs like "I feel lucky that I can wear what I want, sleep with who I want and dance how I want, all while still being a feminist." I can walk my dog while still being a feminist! I have her beat. In that Cosmo interview, she also confirmed (?) that her boobs are real, which I questioned. We had a debate about it and I still don't know where most of you came down. Anyway, there are seemingly more quotes from that Cosmo interview. That's how the UK papers are attributing it, but God knows. Here are the new quotes:
The London-born Blurred Lines babe has revealed she is desperate for casual sex. And the beauty, 23, is so keen on 50 Shades Of Grey-style sessions, she insists any lovers follow her raunchy directions between the sheets.

Emily said: "If I want to have casual sex, I'll do it. I have a friend who sleeps with a different guy every week. Another friend is the opposite. She gets drunk, and she's like: 'If I go home with somebody, I'm validated.'"

She also told US Cosmopolitan: "Sometimes you want to be in charge, sometimes you don't. My moods change. I'm not the girl who will handcuff someone the first time I sleep with him. But I'm also not going to cry during sex because I think it's so romantic. What I want at any given moment is different."
Wait, "validated" or "violated"? I'm trying to understand the structure of that sentence. As for Emily being okay with casual sex… okay. That's fine with me. She's not married, she's a free agent, she's young. Why wouldn't she be having casual sex? Aren't most young women having casual sex? Why is this even a thing that needs to be declared in a magazine? As for the handcuffs and pillow-weepers… that should be the title of my memoir. Handcuffs & Pillow-weepers: A Gossip Guide.
Emily in Dublin a few weeks ago: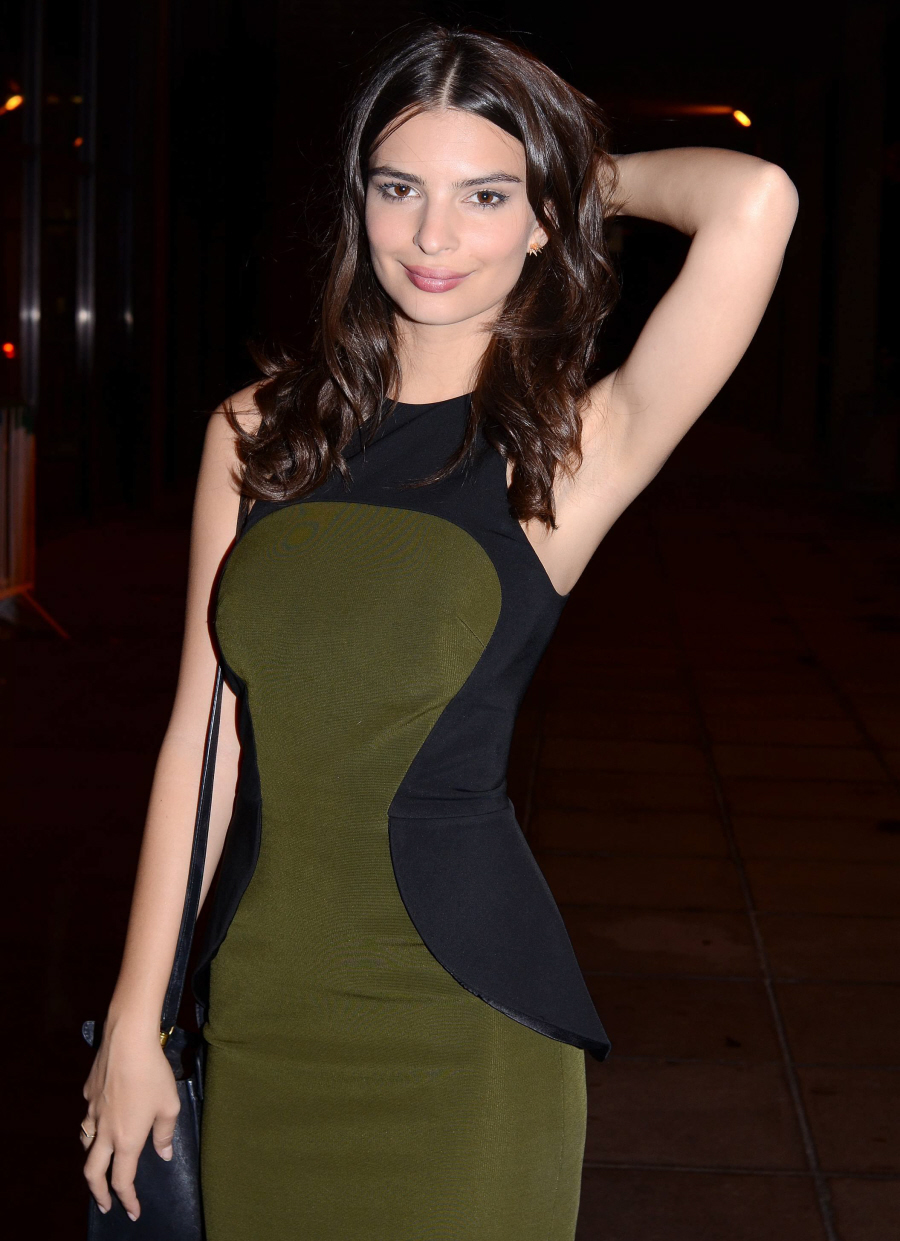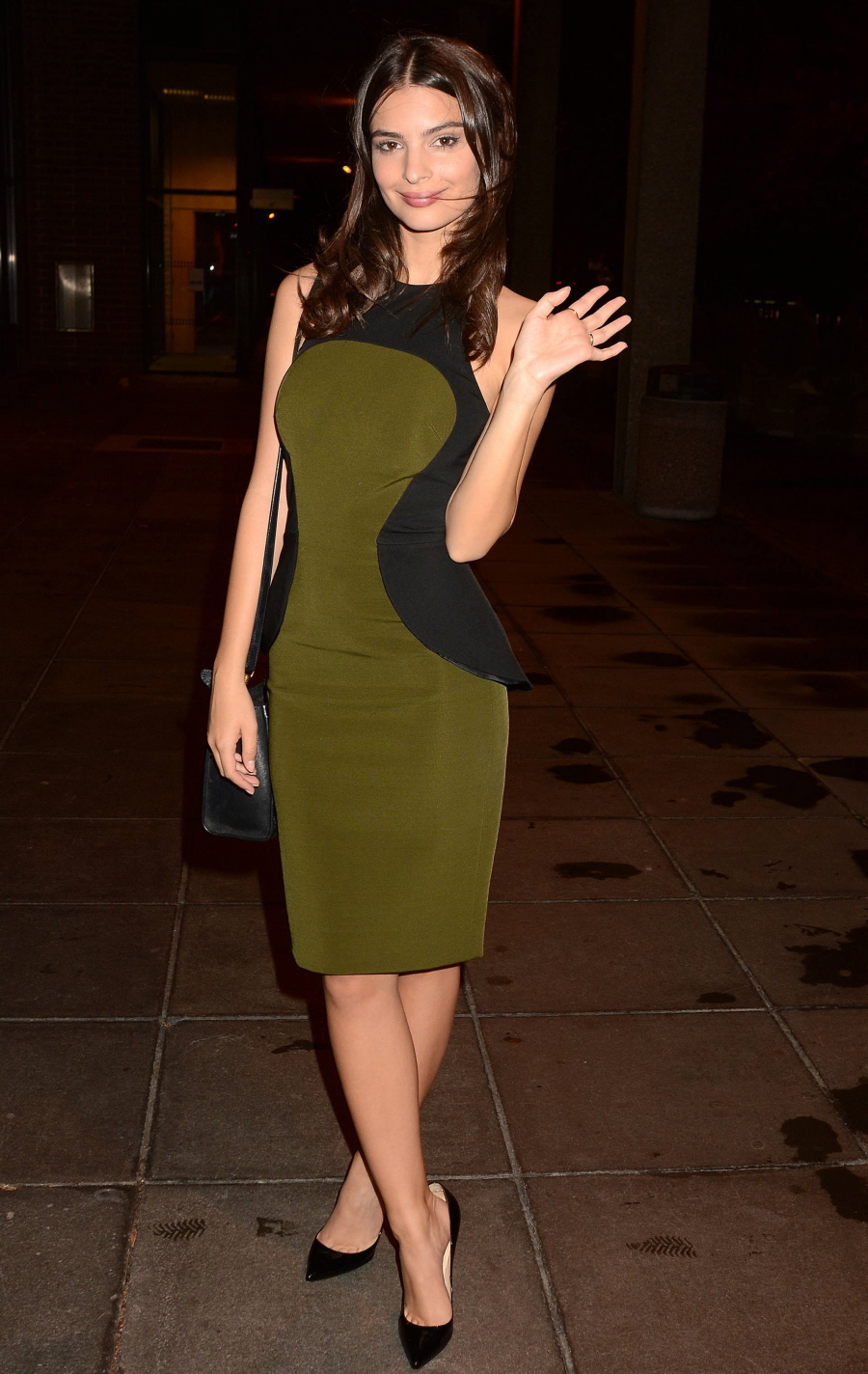 Photos courtesy of Twitter, WENN.