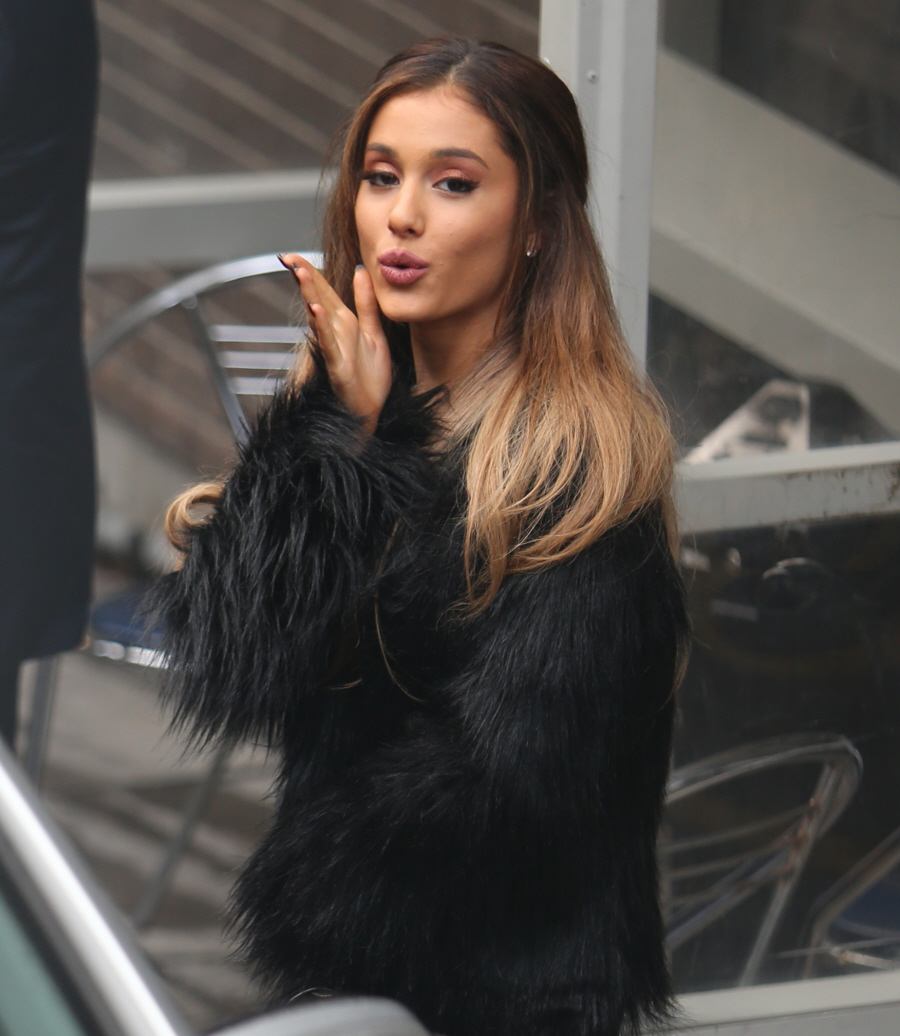 As far as I'm concerned, Star Magazine is doing the Lord's work when it comes to reporting on Ariana Grande's bratty tantrums. Star has gotten it SO right on Ariana, and they were calling out her diva tantrums long before anyone else. Ariana has been trying to rework her image a little bit the past few months, after everything came out at once in September. To hear Ariana tell it, she's just a nice girl from Boca and everyone else is just lying about her. Except we keep hearing these stories. And this one is just funny:
Ariana Grande insists on Twitter that her diva reputation isn't accurate, but behind-the-scenes she's still racking up a slew of outrageous incidents. At the BBC Radio 1's Teen Awards on October 19, Ariana demanded that an assistant feed her water when she was thirsty, rather than simply carry a bottle herself.

"She had an assistant follow her around with a bottle of water and a straw," says a witness. "And as soon as she was feeling a bit parched, she was scream 'WATER!' and the girl would scurry over."

But even that wasn't posh enough for the 'Bang Bang' singer, reveals the spy: "At one point, the water was too warm for her liking, so she spit it out!"

"Ariana won't be welcomed back!" says an insider at the BBC Radio 1 Teen Awards.
[From Star Magazine, print edition]
That's so Mariah! That should be the game: on a scale of "normal behavior" to "Mariah Carey," where does this fall? More on the Mariah side of the spectrum. I mean, I understand that performers might not carry around their own water bottle (although some of them do). But to bark/scream "WATER!" like a brat? Gross. Gossip Cop had a half-hearted denial from Ariana's rep, but honestly, do you trust Ariana's entourage? She's got some of the same people as Justin Bieber.
Meanwhile, Ariana was recently hired to do some voice acting for an animated film, and now Hollywood Life claims that Ariana is being offered actual movie roles. She did get her start in acting, for those of you not glued to Nickelodeon or The Disney Channel or whatever. Ariana started out on TV shows like Victorious and Sam & Cat, and now that Ari is a huge pop star, movie producers want her for legit film roles.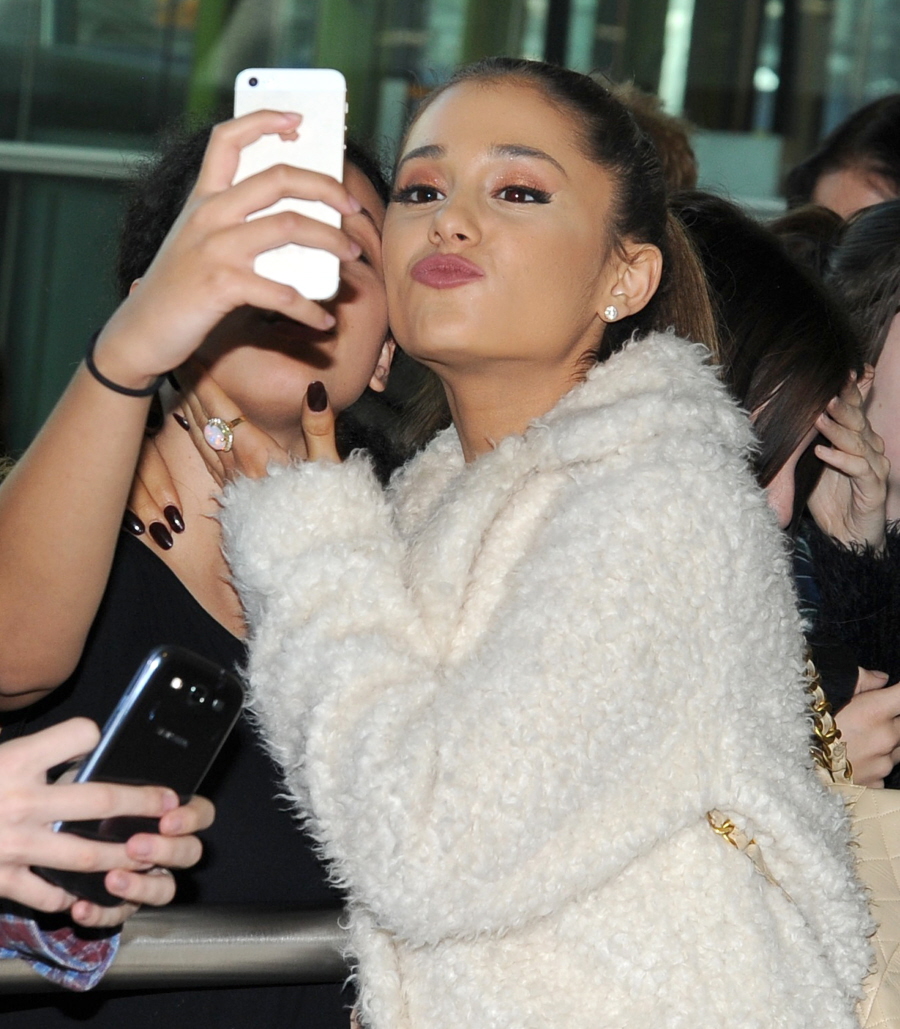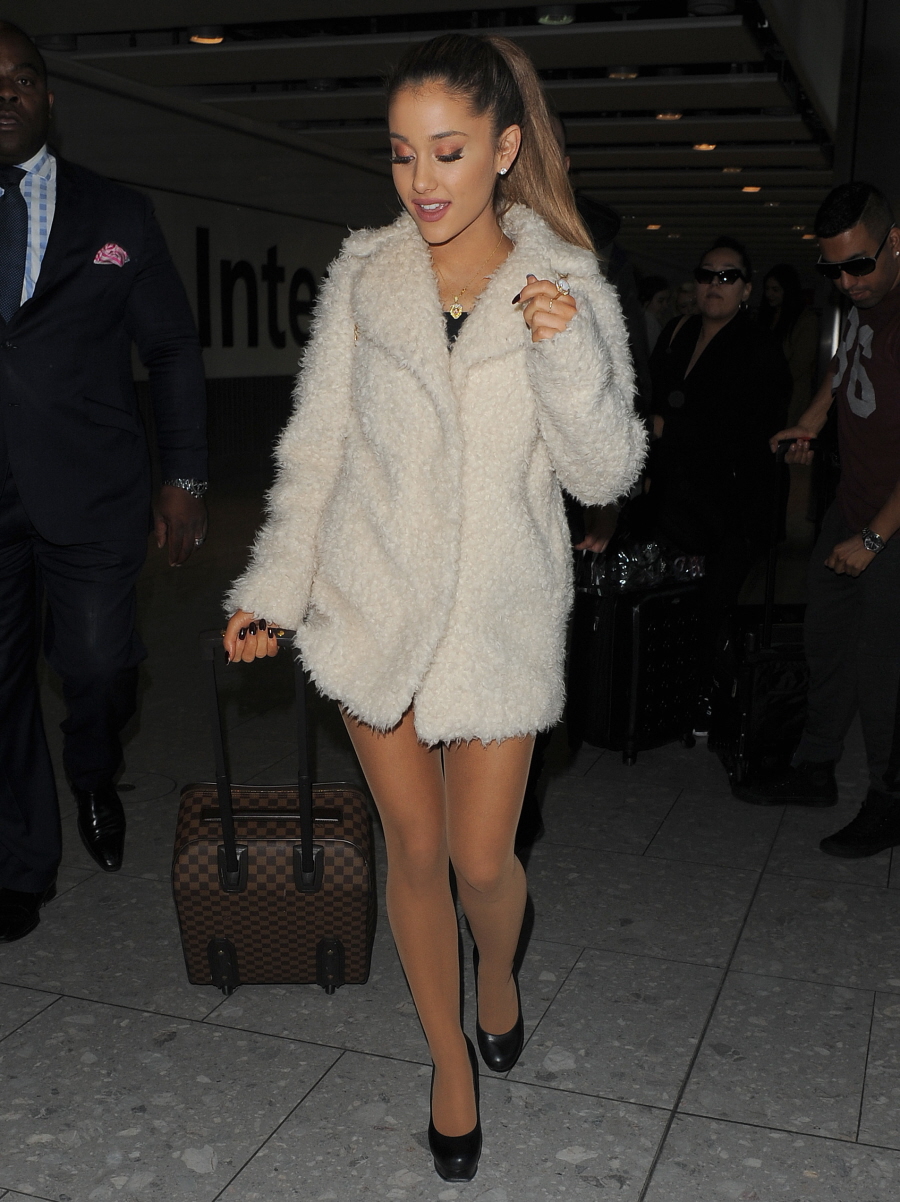 Photos courtesy of WENN, Fame/Flynet.