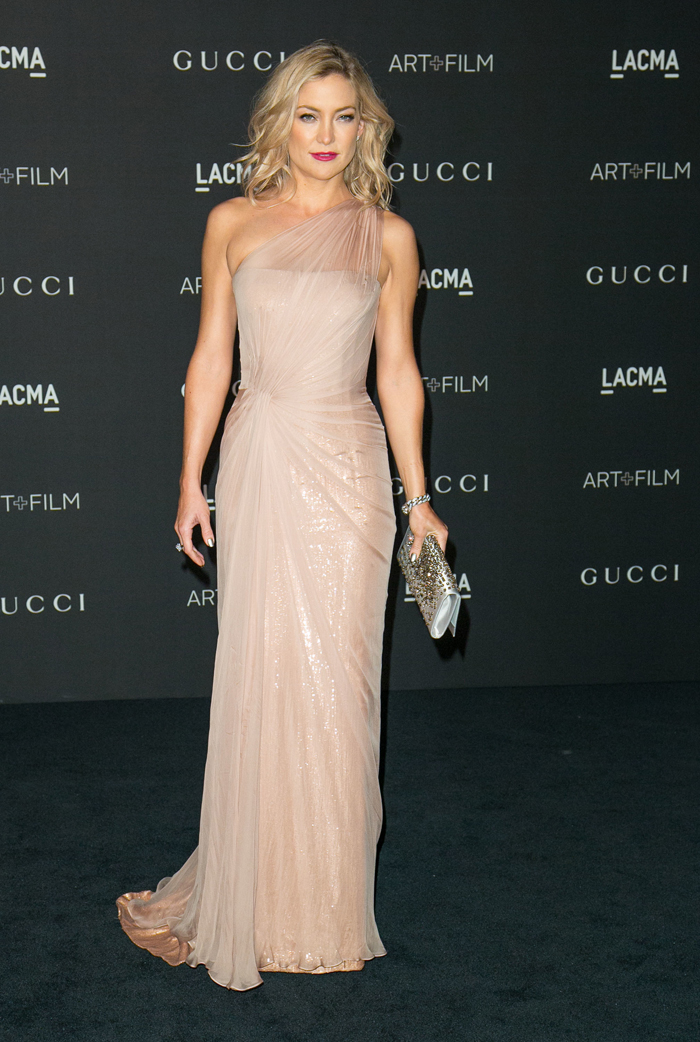 Kate Hudson looked stunningly gorgeous at the LACMA gala honoring Quentin Tarantino. Kate wore a Grecian-inspired Gucci dress. The color is a pale pink, almost blush, yet not too girly pink. I love this dress, which is perfect for a gala. She's also carrying a silver Gucci clutch and wearing Chrome Hearts jewelry. The muted color of Kate's dress allowed her to go bold with her makeup without looking garish. Stong eyes and lips usually don't go well together, but Kate pulls off both here. Her hair is playfully tousled but still polished. The side view is a little more exciting and striking than the front.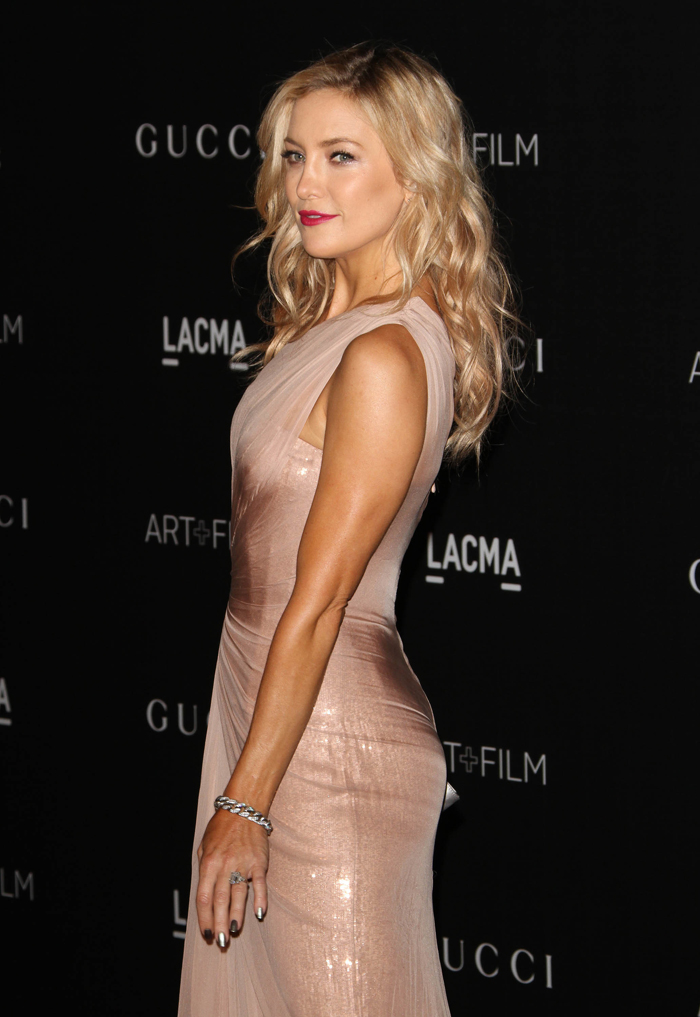 Florence Welch was dressed in … Gucci as well? She has a knack for being able to stand out from the crowd even when dressing within event guidelines. This printed jumpsuit is nothing that I'd ever wear, but it suits Florence's personality. She's so cool.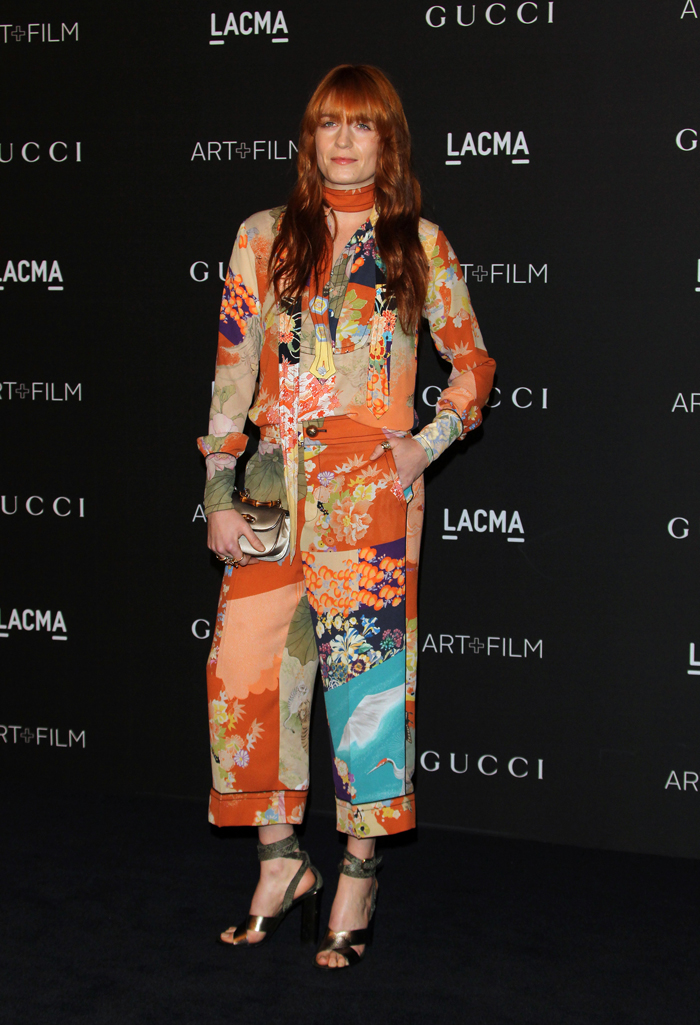 The man of the hour, Quentin Tarantino, cleaned up nicely for the event. QT in glasses!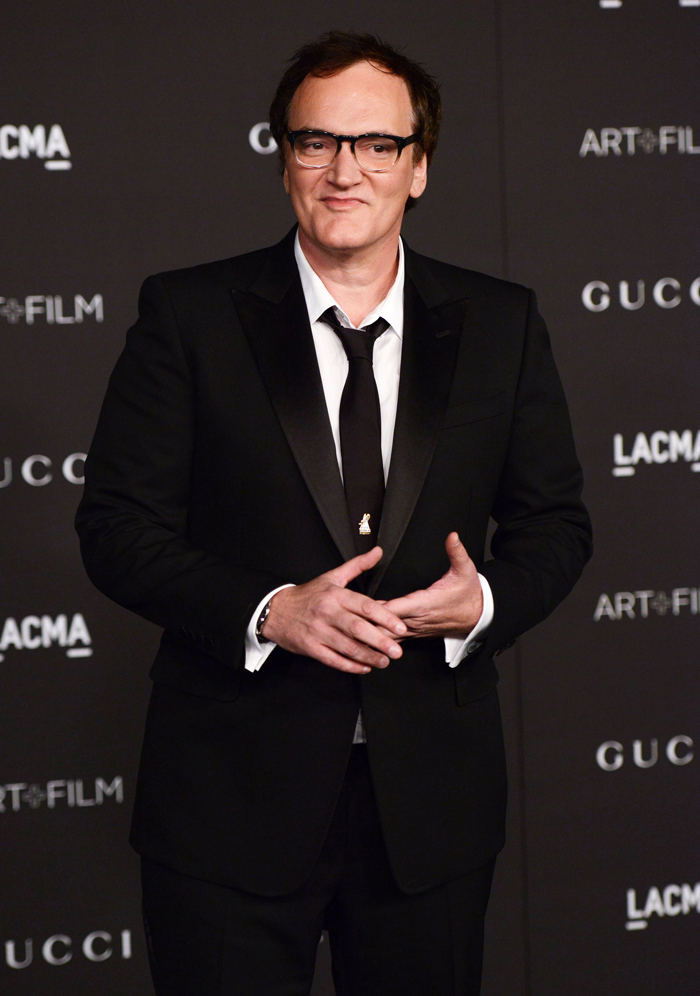 Michelle Rodriguez wore a cute white dress that was both sporty-ish and sexy. Her bangs look a little greasy, but that body won't stop.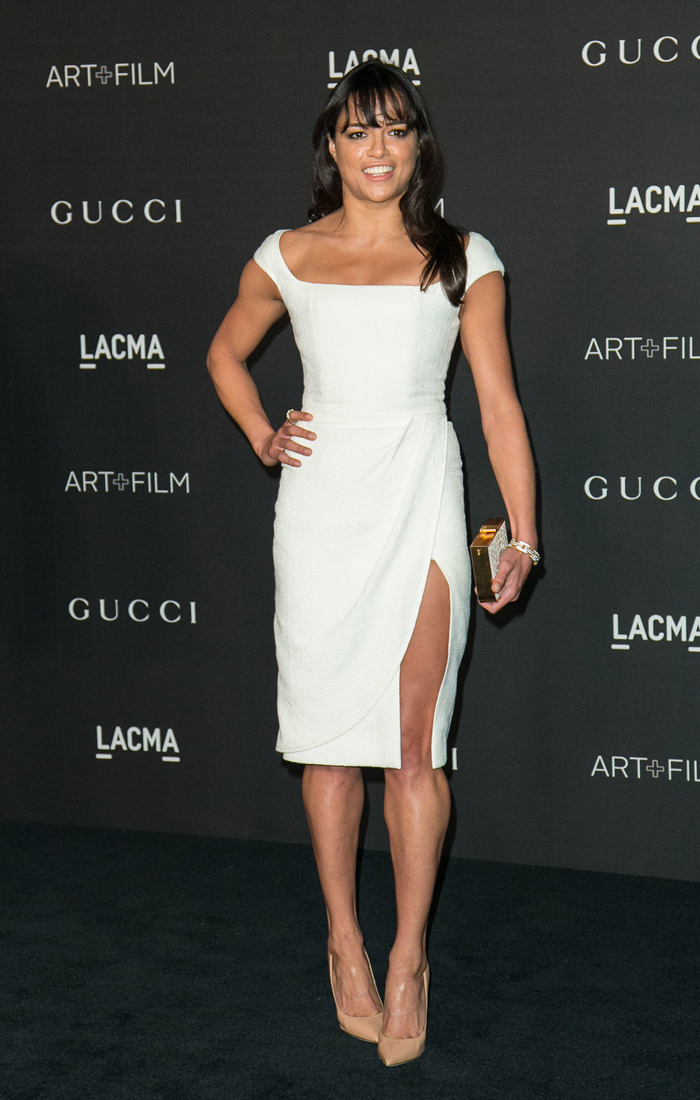 Camilla Belle in a cornflower blue halter gown. I can't find verification that this is Gucci, but it probably is. Camilla wears a lot of Gucci even when she's not at Gucci-sponsored events. She's so pretty and so boring.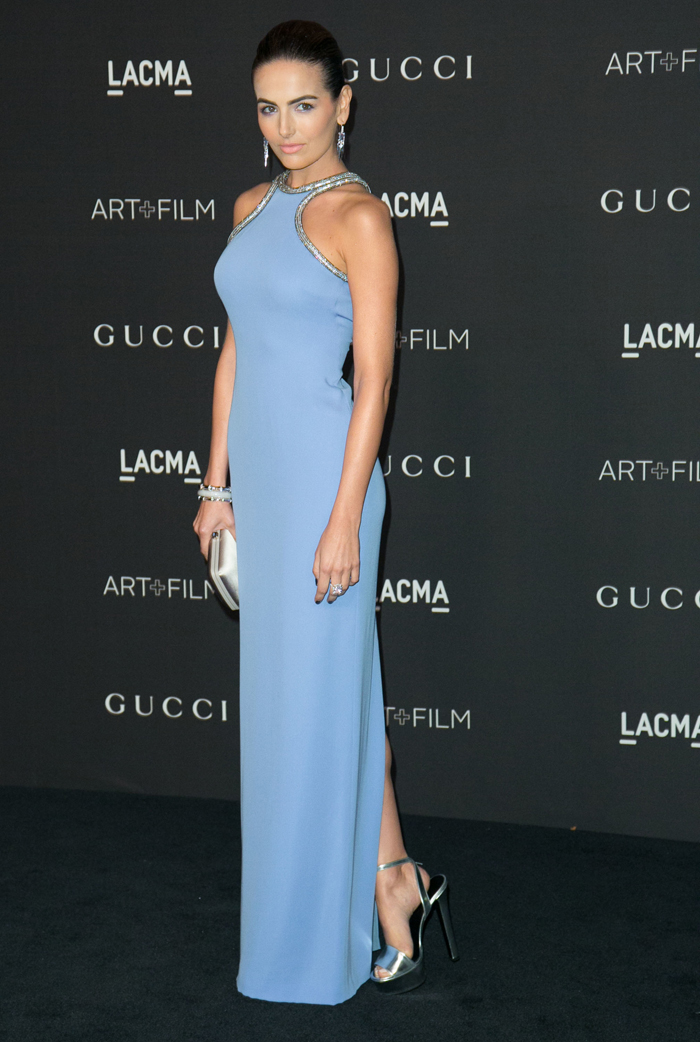 Selena Gomez does nothing to stop those boob job rumors with this slinky silver dress. Her hair and makeup look gorge.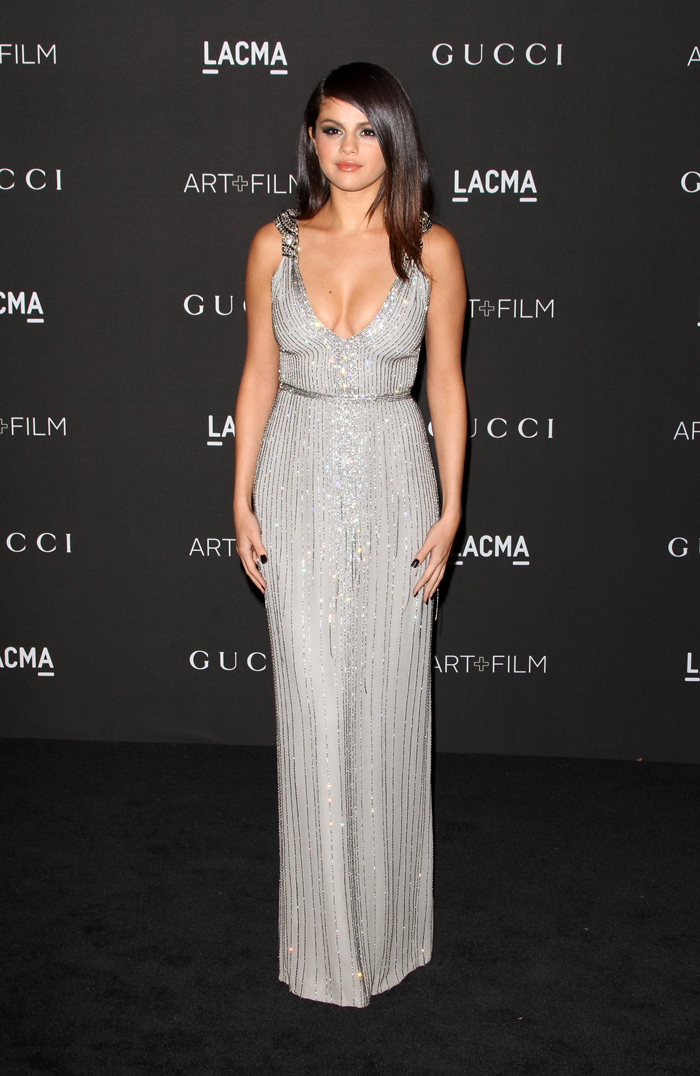 Rachel Zoe wore a curtain-inspired dress with a built-in cape. This dress looks heavy, severe, and no fun at all. Not good for the brand, Zoe!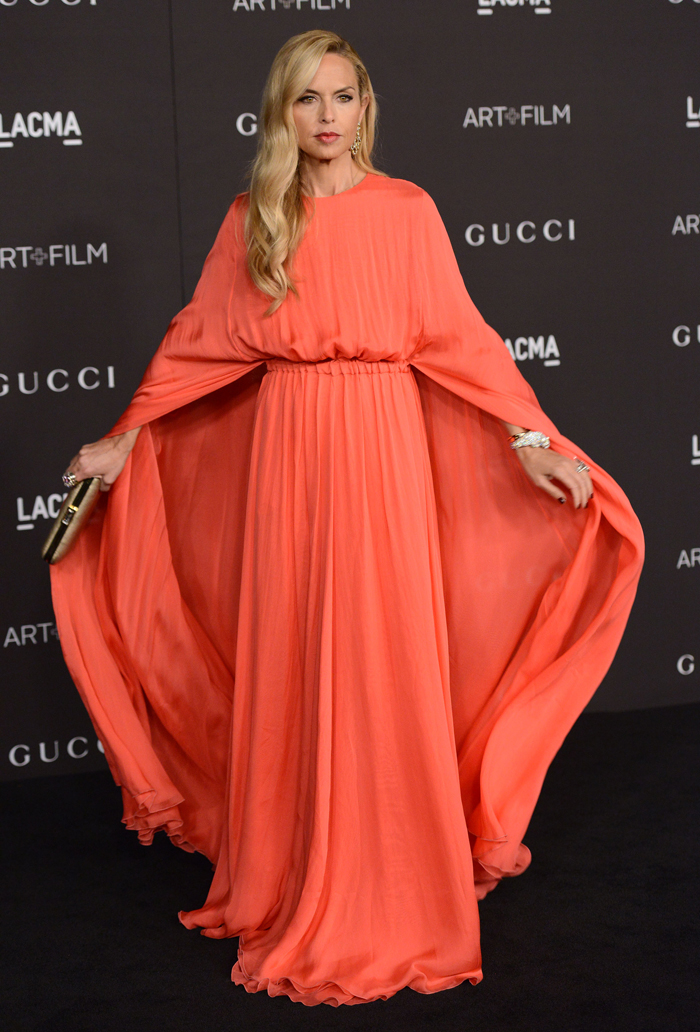 Photos courtesy of Fame/Flynet & WENN