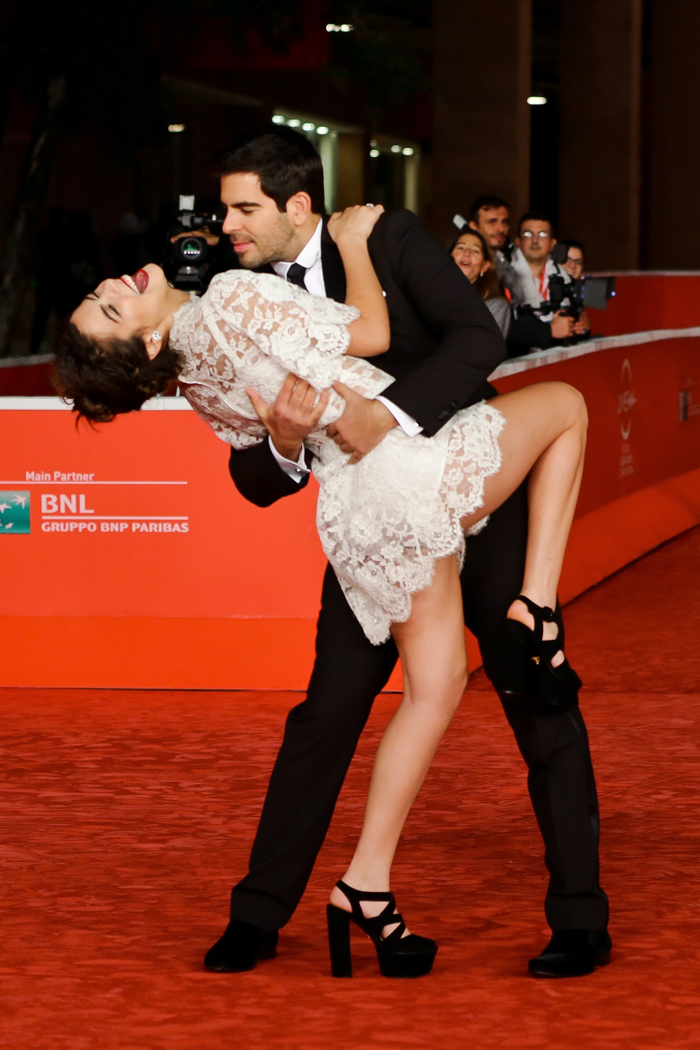 We hardly ever talk about Eli Roth for gossip purposes. He has been keeping a low profile since the days of scandalous Blueberries and tragic Peaches. The last time Eli popped up here was when he was avoiding Gene Simmons' tongue at the Rock of Ages premiere. That was bizarre.
Now there's something to talk about. On Saturday, Eli got married to actress Lorenzo Izzo in Chile. They quietly dated for about two years, and no one even knew they were engaged. I guess they have a pretty good working relationship too — he directed her in the first episode of Hemlock Grove and The Green Inferno. Surprise, they're married now! Chilean news entertainment site Glamorama posted photos of the beachfront wedding. US Weekly has an official wedding portrait. Lorenza's dress is Vera Wang, and she also took to her Instagram page to spread the news.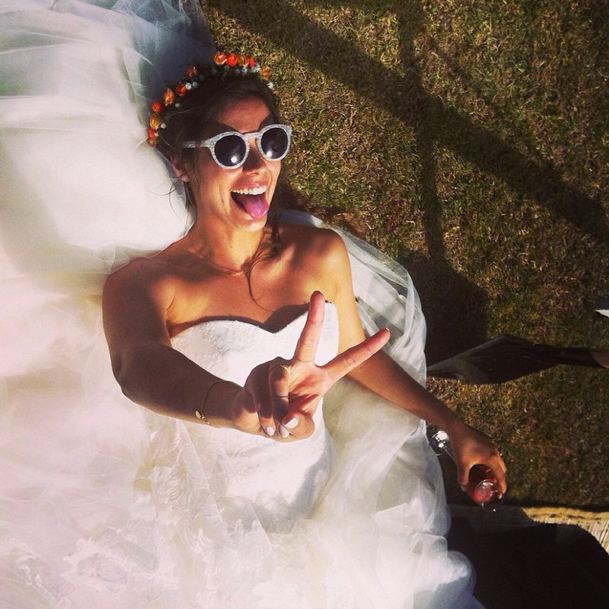 She's pretty, right? I like the flower crown. Lorenza looks so young in this photo. Google says her age is 22, and Eli is 42. Is that a big deal? They dated for 2 years and seem in sync, but yeah. Eli Instagrammed some fireworks from the ceremony. Mazel tov, kids!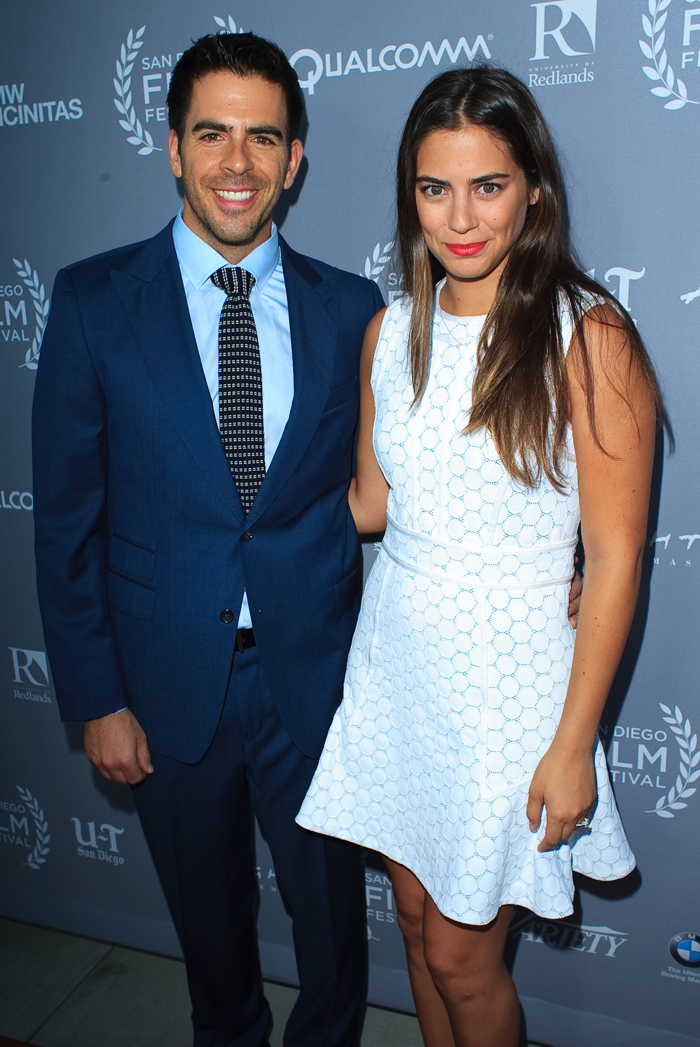 Photos courtesy of Lorenza Izzo on Instagram & WENN