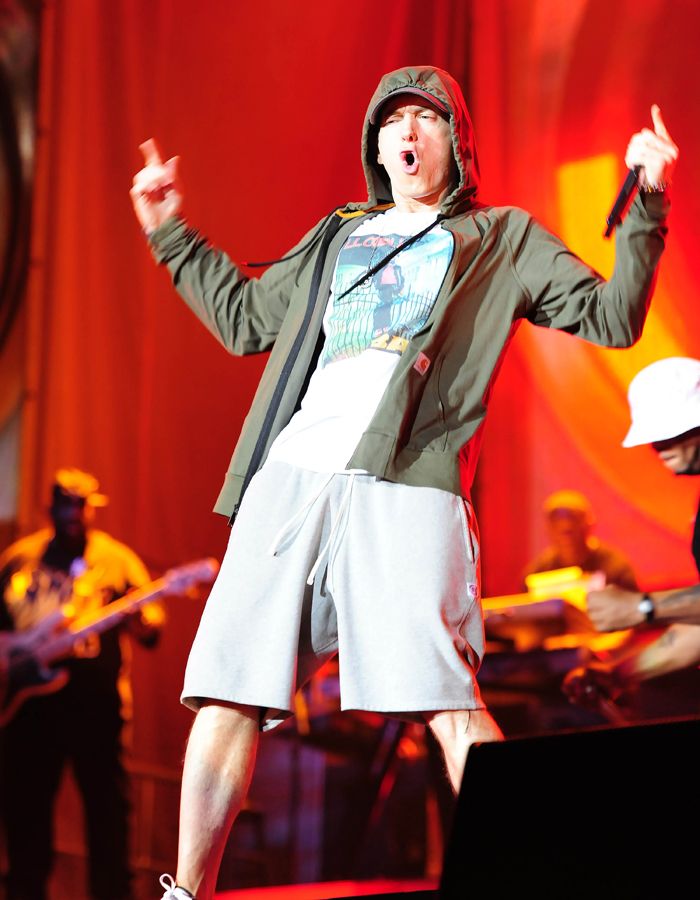 Last Friday, I predicted that Eminem's rare public appearance for Dre would be the last time we saw him until he promoted a new project. Well, I was right. I just didn't expect him to promote something so soon. I certainly didn't expect him to start stunt queening like Nicki Minaj right out of the gate. That's exactly what Eminem is doing.
Em's Shady XV is on the horizon. He released a new video, which is actually a 6-minute freestyle rap, "CXVPHER," with other artists like Yelawolf and Slaughterhouse. Eminem's part of the rap comes in at the end, so he can prove his "Rap God" credentials and wipe the other dudes off the map. It goes without saying that many of the lyrics are NSFW, and you can see the whole video on Vevo. Here is the part that everyone is upset about:
"But I may fight for gay rights, especially if they d**e is more of a knockout than Janay Rice/Play nice? Bitch I'll punch Lana Del Rey right in the face twice, like Ray Rice in broad daylight in the plain sight of the elevator surveillance/'Til her head is banging on the railing, then celebrate with the Ravens.
[From Eminem on Vevo]
*Sigh* He had to go there, didn't he? Look … I know these sort of lyrics from Em are nothing new. In more than one song, he rapped about Pamela and Tommy Lee and their cycle of domestic violence. He criticized and satirized their relationship through the Slim Shady persona. He riffs on public figures like crazy. That's what he does.
At the same time, I thought Eminem had grown past this routine. Yes, I know he'll assign these lyrics to Slim Shady, but this act is getting old. Em's last few albums have shown an incredible amount of maturity. Now? Dude is 42 years old, and he's still plucking low-hanging fruit and milking it for controversy. One could make a case for Em simply riffing off Lana Del Rey's own morbid Ultraviolence lyrics which include, "He hit me, and it felt like a kiss." But he had to drag Ray and Janay Rice into it.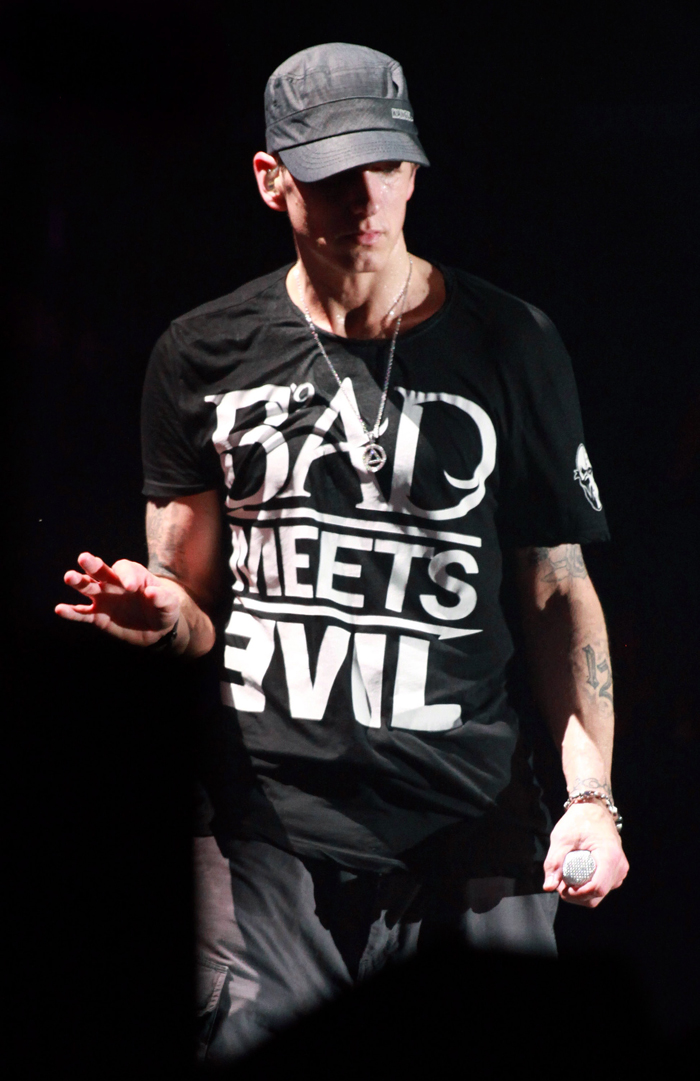 Photos courtesy of Fame/Flynet & WENN